ORLANDO, FLA.—Last year, ServiceTitan (a software solution for home and commercial contractors) held its annual customer conference, known as Pantheon, completely outdoors. Although it was a strategy meant to mitigate COVID-19 transmissions, the event ended up doubling in size from its previous in-person iterations. So when it came to the 2023 edition, the producers behind the event—CDE Productions and Shepard—knew they had to make a similar impact.
Held in September at Orlando World Center Marriott, Pantheon 2023 carried the theme of "journey to the top." Shepard was brought in close to the event's dates, doing much of its production work 60 to 90 days out. "It was a fast and furious process, but CDE put together a great inspiration deck," said Sarah Cappuccitti, director of strategy and experience design for Shepard. "It was comprehensive in terms of the creative brief, which gave us a good starting point to develop the story behind how we were going to approach their theme in a way that was authentic to their audience."
Because ServiceTitan is a tech company that works closely with tradespeople, Cappuccitti and her team ideated thematic imagery that would feel tangible—but not obvious. Cappuccitti pointed to the custom-built structures that served as "booths" as an example, which were a nod to ServiceTitan's mountain iconography used this year.
"We wanted to make sure there was that through line [of mountains], but it wasn't seeing mountain ranges everywhere," she said. "Instead, you saw a lot of the peaks in the construction of the structures. We also wanted to make sure that they were at different variations, because something we latched on to in the creative brief was the fact that the journey to the top isn't always up."
Texture was also a main component of the event's design. Cappuccitti and her team brought in materials like metal diamond plate vinyl appliques, plywood that had an elevated look, and Edison lightbulbs. "I think that was a big piece and a big selling point with [the client]—we created a texture deck," Cappuccitti said.
She added, "The key element in creating the concept was thinking of it holistically, not just the components that we were constructing. For example, we wanted to make sure that the lighting was taken into consideration. They have a tendency to go more theatrical, and it makes for an amazing environment. So we wanted to provide our insights on how we could execute that with the design elements that we were proposing."
Keep scrolling for more insights and photos from ServiceTitan's Pantheon 2023...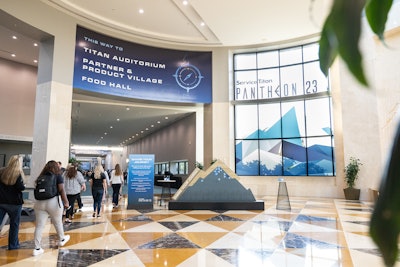 Photo: Kellie Warren/Dynamite Studio, Inc.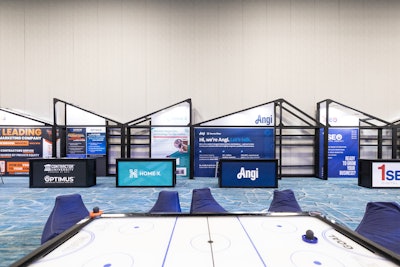 Photo: Kellie Warren/Dynamite Studio, Inc.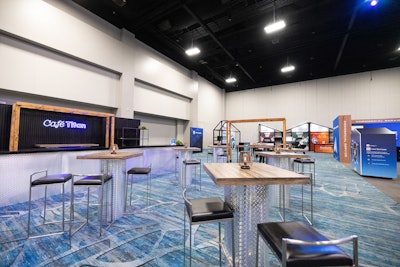 Photo: Kellie Warren/Dynamite Studio, Inc.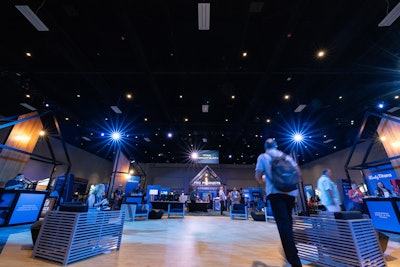 Photo: Kellie Warren/Dynamite Studio, Inc.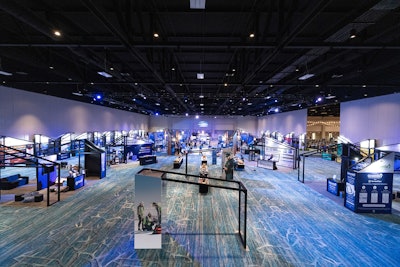 Photo: Kellie Warren/Dynamite Studio, Inc.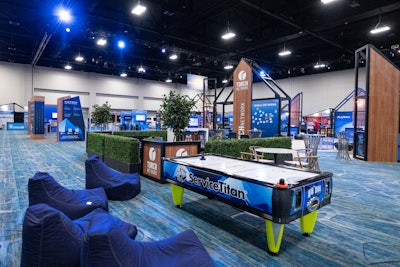 Photo: Kellie Warren/Dynamite Studio, Inc.