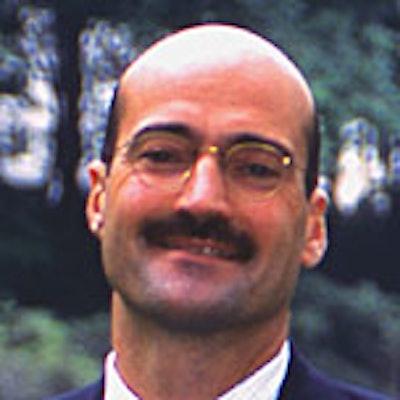 Doug Blonsky
Central Park Conservancy
His Big Event:
As president of the nonprofit that maintains and manages Central Park, Blonsky oversees all events that take place there. And this year brought an especially large-scale production: artists Christo and Jeanne-Claude's "The Gates, Central Park, New York City, 1979-2005," an art installation of 7,503 steel gates suspended with orange fabric throughout the entire park in February. (Perhaps you heard?) The art piece and tourist attraction generated $254 million in visitor spending over its 16-day run.
How It Finally Happened:
Blonsky first met with the artists in 1997, when Michael Bloomberg, a trustee of the conservancy at the time, first expressed interest in the installation. But the project was deemed too destructive to the park. "But fast-forward a couple of years, Mr. Bloomberg becomes Mayor Bloomberg, and a couple months after he was elected, it came to us again," says Blonsky. "It was a significantly different project; one that we felt with the proper planning, we could move forward." In September 2002, Blonsky flew to Leavenworth, Washington, to see Vince and Jonita Davenport, the chief engineer and director of construction, and project director, respectively, of "The Gates." "They had 16 of [the gates] set up in their front yard. I spent a few days testing them, backing a car into them to see how they would deform or crack, doing a wind tunnel test with a big fan. At that point, we were confident that it was something we could accomplish."
How They Went Up:
Preliminary work included mapping out the park into 75 sites, and assigning 75 of his 250 staff members as counterparts to the Davenports' 75 site project managers. "My staff is there to make sure that what they were doing was to our agreed safety standards." "It was just 10 days before installation that everything was distributed to locations throughout the park, where then a week before, the gates would actually start being assembled and erected," Blonsky says.
His Other Responsibilities:
Of the park's $25 million annual operating budget, only 15 percent comes from the city. The rest comes through donations, making Blonsky, 46, responsible for an intense amount of fund-raising, some of which comes through site fees paid by private event hosts like JPMorgan Chase for its annual corporate challenges. "We're making the park more open and more useful for more diverse and varied uses than it's ever been," Blonsky says.
—
Suzanne Ito
Posted 12.14.05
Photo: Spencer Platt/Getty Images ("The Gates"), Sara Cedar Miller for the Central Park Conservancy (Blonsky)