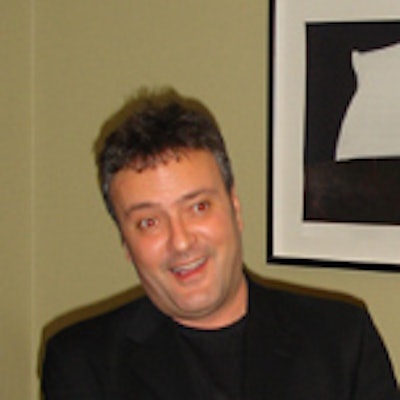 Michael Cress
Canadian Foundation for AIDS Research
(CANFAR)
What He Does
: As manager of special events, Cress oversees all of Canfar's fund-raising activities. The organization's main fund-raiser is
Bloor Street Entertains
, an annual benefit featuring 23 dinners hosted by ritzy retailers in the Bloor/Yorkville area and presided over by prominent Toronto chefs. Following dinner, the guests repair to Hart House for an after-party that includes a silent auction.
Full-Time Staff
: Three, including Cress
Career Path
: "I began my career in the restaurant and hospitality industry. Eventually, I went to a career councilor for advice, and we decided that a move into the events industry would be the right progression for me. Prior to joining CANFAR, I handled sponsorship for the Crohn's and Colitis Foundation of Canada, and I have done a lot of volunteer work with different AIDS fund-raisers in Ontario. I started with Bloor Street Entertains as a volunteer last year and thought it would be great to run this event. Last spring the position for event manager became available, and here I am."
Age
: 40
Biggest Job Challenge
: Working with the many event suppliers—including the florists, designers, and chefs—who donate services to Bloor Street Entertains. Cress says each brings to the event his or her own personal vision of how it should look. His role is to manage their input and produce an evening with a coherent theme and atmosphere. In the end, the decision rests with him.
Favorite Hors D'oeuvres
: Canap?s with smoked salmon or p?t?
What He's Reading
:
The Catcher in the Rye
, "an old favourite"
Numerous celebrities, including Canadian Idol judge Farley Flex, Dan Aykroyd, and Jeanne Beker, turned out for this year?s Bloor Street Entertains. How important is celebrity attendance to the event?
Very. It adds cache and draws the media, which helps promote our cause.
What special roles, if any, do they perform?
It depends on their level of comfort. Some choose only to attend the dinner and the party, some bring media with them, and others, like
Sophie Gregoire
[a correspondent on CTV's eTalk Daily] and
Ken Shaw
[co-anchor of CTV News] take bigger roles; they were the masters of ceremony [for the after-party] at the
Hart House
.
What are your criteria for selecting retailers to participate? Are there plans to expand the number taking part?
First, they have to be located on Bloor Street/Yorkville. We look for retailers that have the space for a dinner, but we also want the top retail names, as that increases the prestige of the event for our guests. Some of the locations seek us out, and some we contact ourselves. As for plans to expand the number of retailers, that's getting hard to do logistically; it takes a long time to get the guests from dinner to the post-party as it is—more venues would make it even harder. If we were to expand, it would be by increasing the number of diners at the existing venues rather than adding more locations. For example,
Ferrari
hosted 20 diners this year, and may host as many as 40 next year.
Besides contributing a venue, what role do the retailers play in the dinners?
The host locations agree to close early on the night of event, which is always the last Wednesday of November, right before World AIDS Day. Their responsibilities are to supply a dining area and alcoholic beverages for the guests; they select the drinks in consultation with the chefs.
What do the chefs contribute?
They contribute the food, and they bring along staff to work with them. CANFAR provides the rentals, which came from two companies this year:
Chair-man Mills
, which contributed in a very big way, and
Higgins Party Rentals
.
How do you choose the chefs?
We start by building on existing relationships. If a chef has worked with a venue in previous years, we try to keep them together. We also try to pair chefs with thematically similar locations—for example, a French chef with a French retailer. In addition, we need to consider the number of guests the chef is willing to cook for; the off-site element can make it hard for them, and they are not willing to compromise the quality of their food. In certain cases, chefs will ask to cook at a specific location, so we try to accommodate them. Then there are some chefs, such as
Susur Lee
, who like to move around. This year Susur cooked at
Williams-Sonoma
, but in the past he's cooked at
Tiffany
and
Gucci
.
For the retailers, what are some of the benefits of participating?
This year,
Toronto.com
was one of our sponsors, and it posted the dinner locations and chef's bios on its site. Also, the event attracts patrons willing to pay $600 for a dinner. They're obviously the kind of people these retailers want to reach.
How do you manage the budget?
Since this is a fund-raiser, we start with no budget—or at least that is how we present our requests to our sponsors. We get what we can for free, and then we solicit competitive quotes from at least three suppliers in every area that isn't sponsored.
Why do you use the Hart House for the after-party?
The venue needs to be close to Bloor Street/Yorkville and large enough to accommodate the growing crowd, so we are limited in our options. From a logistics standpoint, we have to be able to get all 690 guests from dinner to the party in 45 minutes, and we can do that with Hart House.
How many staff and volunteers work on the evening of the event?
We have 10 full-time CANFAR staff on board. On a volunteer basis, we have 48 valets(paid for by Bloor Street Entertains), 100 frontline workers, and the 20 members of the Bloor Street Entertains committee.
The theme of the gala party silent auction this year was Planes, Trains, and Automobiles. Who chose it, and why?
It was [Bloor Street Entertains' chair]
Sara Waxman
's idea. For the auction, we wanted to have fewer items than in past years, but with each having significant value. We chose to focus on travel as a theme, and we offered a trip to Tokyo and a $15,000 crystal, wine, and food festival theme cruise from the Cruise Professionals.
Posted 12.16.05