Most Innovative Meetings 2014: #1 C2 Montréal
In just its third year, the unconventional conference has established a name for itself with a creative design, inventive networking strategies, and marquee speakers.
December 9, 2014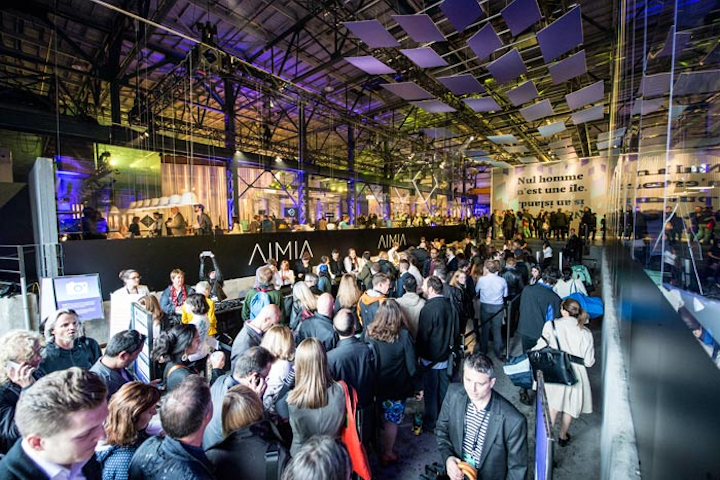 Photo: Agnieszka Stalkoper
"We wanted to reinvent the business conference," said Richard St. Pierre, president of C2 Montréal, the international conference on commerce and creativity first held in 2012 and conceived by creative agency Sid Lee. Now three years in, it's clear that the event, called C2MTL for short, is succeeding in bringing that goal to life in everything from the event's layout and how content is selected and presented to the networking activities and the way technology is used.
The event is based on four principles, known as pillars, and each one is tied to the overarching concept of reinvention. The first pillar is inspiration: organizers select speakers intended to spark "radical creativity," which for the 2014 event, held May 27 to 29, included filmmaker James Cameron, Nobel Peace Prize laureate Muhammad Yunus, Danish architect Bjarke Ingels, and Tony Hsieh of Zappos. In the months leading up to the event, attendees could also suggest speakers and topics through the conference app. "Once you get inspired, you have to translate that into something tangible," St. Pierre said. "So the next pillar is experimentation. We want people to experiment what they just heard or the topic at hand."
Organizers facilitated experimentation by creating dozens of targeted "meet and greet" sessions that included a speaker and subgroups of about 40 attendees who had a specific interest in the speaker's industry. Additional interactive opportunities included partner-led workshops, group bike rides, a "knowledge market" to connect participants looking for and offering business expertise, and a "D.I.Y. Lab" where attendees practiced brainstorming techniques such as a walking meeting and blindfolded immersion in a ball pit.
Supporting the third pillar of connection, a personal concierge contacted each attendee in the weeks prior to the conference to assist in creating a personalized schedule, booking meetings, and making restaurant reservations. Organizers also asked attendees to complete an online profile with three things about themselves and three things they were seeking at the event, and the system then created matches, similar to a dating site. During the three-day event, more than 1,700 meetings took place.
Additionally, organizers created custom furniture designed to facilitate conversations and intentionally provided fewer chairs than people. "That way a lot of people will be up, and you are more bound to be talking to the person beside you than if you are sitting in your own cocoon," St. Pierre said. "The design is meant to make sure everyone bumps into everyone."
The final pillar, celebration, was evident at the close of each day, with activities such as an original show from Cirque du Soleil (a founding partner of the conference) and a huge multigenre music party on the closing night with seven DJs and two stages.
Technology is also used strategically at the event. This year the conference used R.F.I.D. badges that tracked attendee movement through the venue, a contemporary art space known as Arsenal, so organizers could make real-time adjustments, for example to ensure the most heavily trafficked food stations had enough staff and products. For the 2015 conference, they plan to expand the R.F.I.D. strategy. "We want to use the R.F.I.D. so two people that are scheduled to meet, when they are close together, there will be a signal that tells them this is the person I have a meeting with," St. Pierre said. He said they also plan to foster more long-term engagement. "People come and are awed, wowed, inspired, but then they go back to the office and are faced with the hard reality of an inbox and calendar and such that are full. So next year we want the three days to extend to something more permanent."
Next: #2 Dreamforce
Featured Venues/Suppliers: