Lexus Unveils New Hybrid With iPad Demos, Free Concert Series at Distillery District
August 31, 2010
For the world debut of the new luxury hybrid vehicle, the Lexus CT 200h, Lexus Canada showcased two early prototypes of the car—and staged a concert series with performances by the likes of the Stills and Lily Frost—at a three-day event dubbed Lexus Live, held in the Distillery District from Friday through Sunday. The event marked the first and only Canadian stop on a global tour to launch the new compact car.
"The purpose really is to give advance previewing of the vehicle to the public. It is our world debut of the Lexus CT200h tour, so this is the first opportunity for anybody around the world to get inside the vehicle," said Octavio DaCosta, national manager with Lexus Canada. "We want to get the opinions of those people who look at the vehicle today."
Lexus worked with the Los Angeles-based firm AMCI and the Toronto-based Attention Span to produce the event, which allowed attendees to offer feedback with their impressions of the vehicle through interactive iPad stations. "We wanted to leverage some of the technology that exists today because we feel the vehicle is very advanced. It blends well, the technology within the display and the luxury of the vehicle," DaCosta said.
Tammy Bowman, executive producer with AMCI, said the iPad was a logical fit for the event, which began with a V.I.P. cocktail reception for 150 guests on the patio at the Boiler House. "It speaks to the demographic for the car. It's relevant and people want to engage," she said.
Passersby could watch video footage providing an overview of the vehicle on an iPad, could map out a ride throughout the downtown core (while gathering information about local hot spots), and had the chance to create a digital image using their own photo, which was then delivered via email. "We were pushing the limits of the technology and finding new ways to use the technology," Bowman said of the iPad applications. "We wanted everyone to come and engage with it, enjoy it, and have something to take away digitally."
To attract the right audience, Attention Span came up with the idea of hosting a concert series throughout the weekend. The firm worked with the Agency Group to select four acts: the Stills, Lily Frost, the Midway State, and Paper Lions. "It's a new target audience, so they wanted us to assist with bringing the correct target audience, aged 25 to 35, to the Distillery," said Adrienne Clarke, vice president of client services with Attention Span, a division of Dentsu.
The tour will stop in several U.S. cities, including Chicago, Los Angeles, and New York this fall before heading to Australia and Japan. "The display is flexible, modular, and can go on an airplane, truck, or boat," Bowman said. "We knew we had to make sure it could fit in every compartment." The Lexus CT 200h will be available in dealer showrooms in early 2011.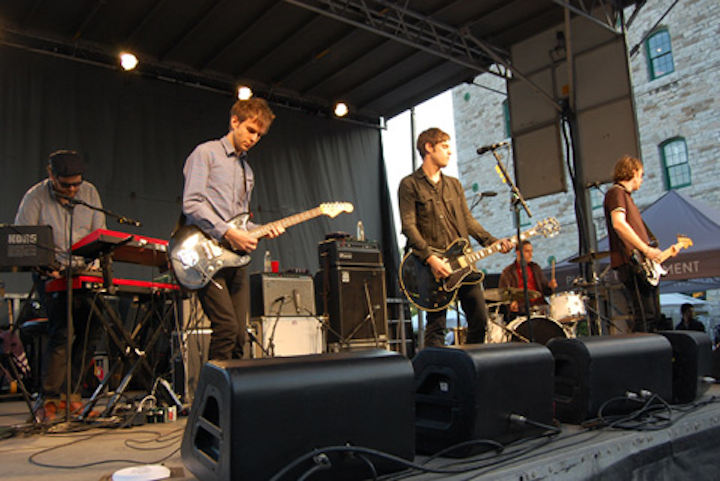 Photo: BizBash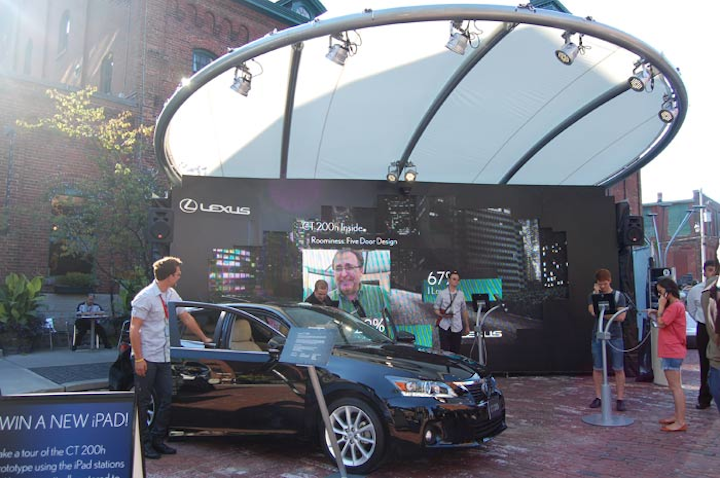 Photo: BizBash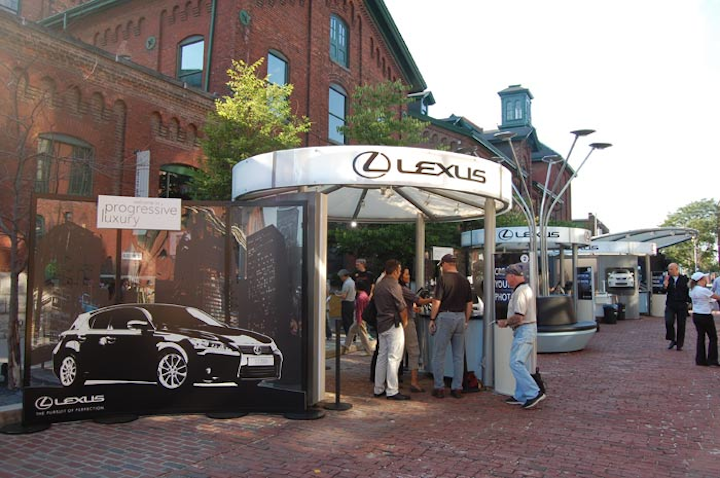 Photo: BizBash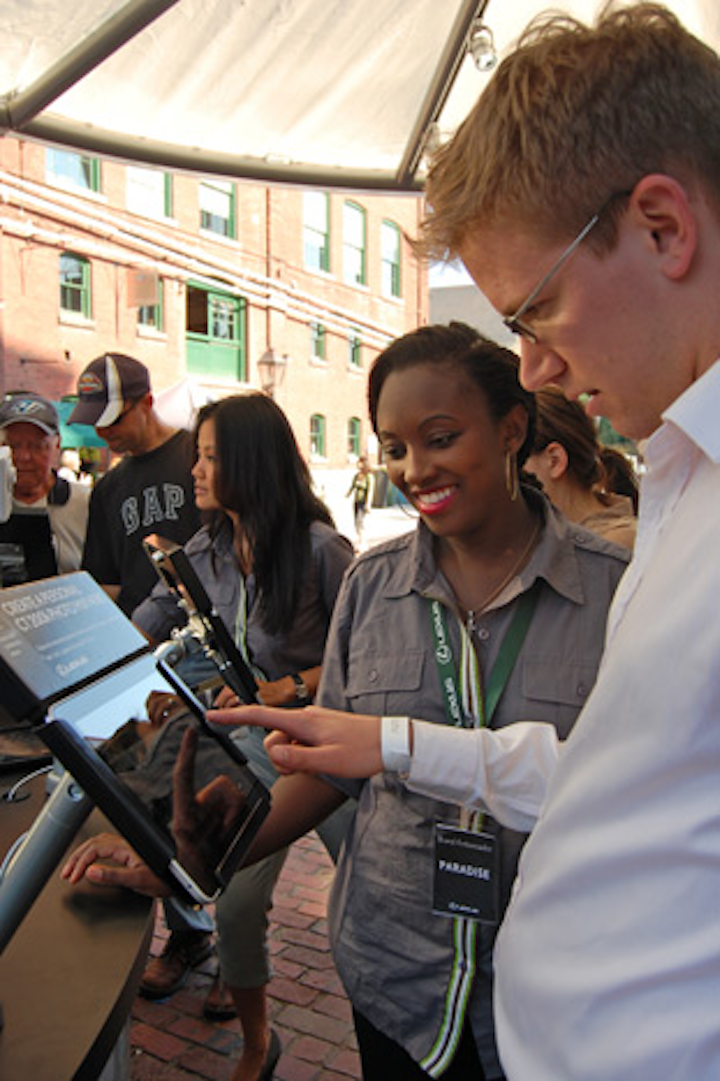 Photo: BizBash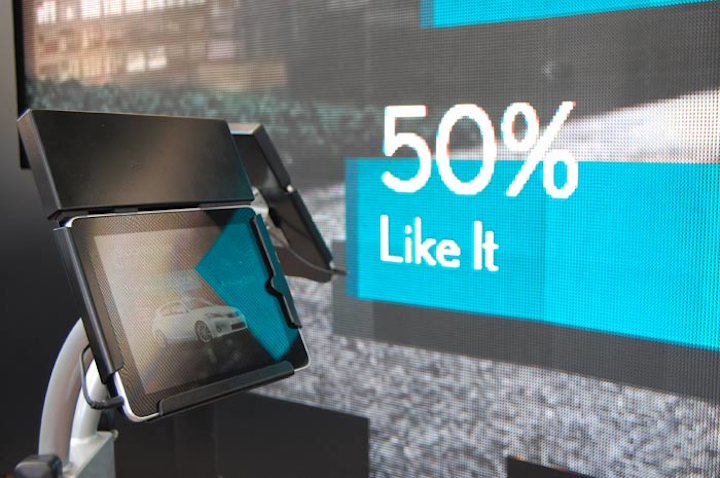 Photo: BizBash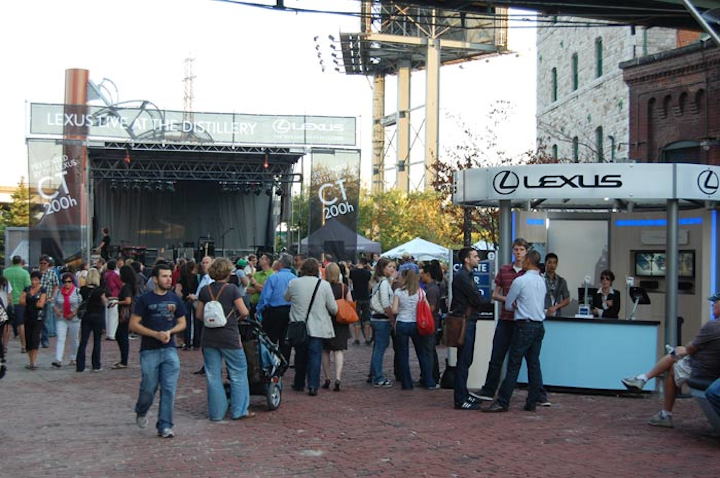 Photo: BizBash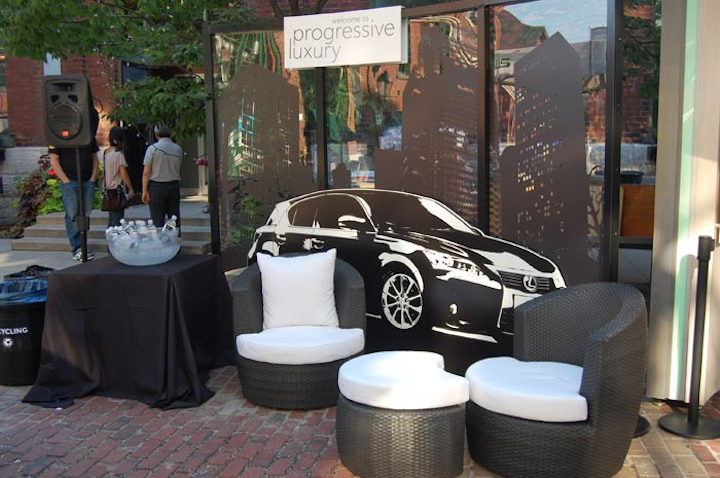 Photo: BizBash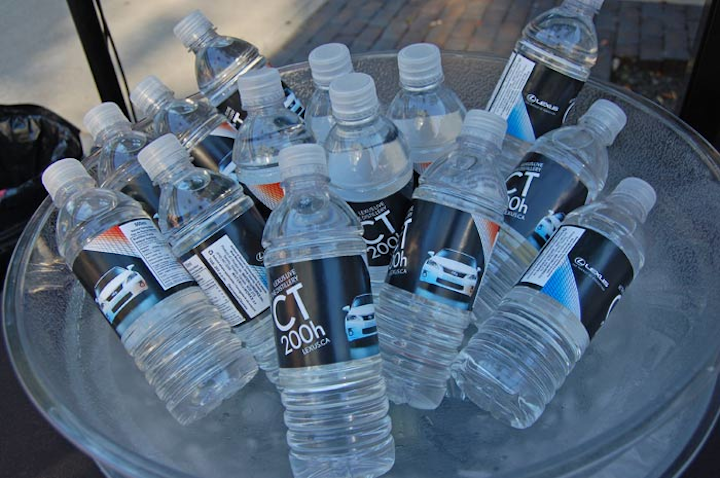 Photo: BizBash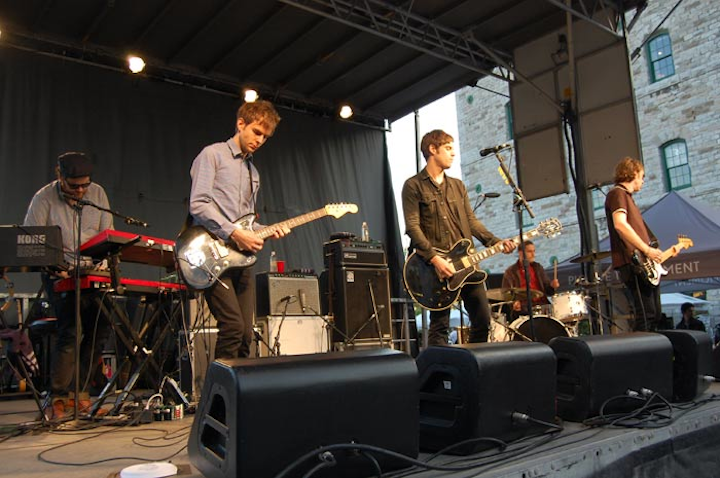 Photo: BizBash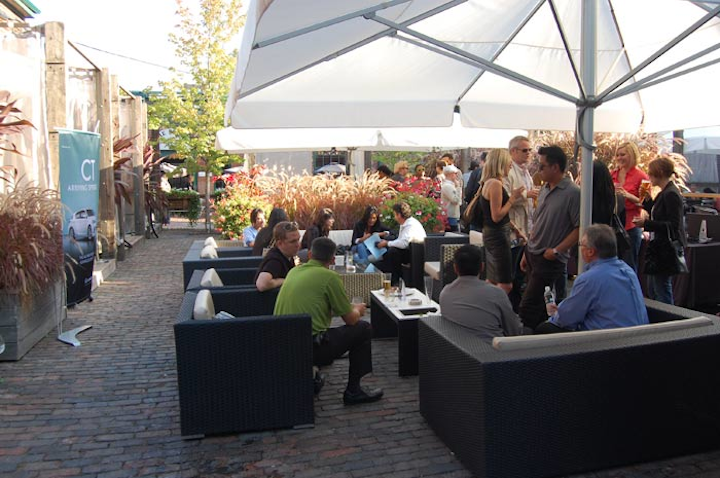 Photo: BizBash
Featured Venues/Suppliers: