Whiskey Brand Reveals Secret Event Location Through Social Media Clues
June 6, 2012
"What's the secret password?" asked hosts in upturned fedoras, black suspenders, and rose-filled buttonholes at whiskey brand Bully Boy's first anniversary celebration at Waterworks Museum Friday. The event was a modern-day interpretation of an underground-speakeasy soiree, shown not just in its hosts' costuming but also through its no-official-invite policy: guests had to figure out for themselves the party's secret location.

To draw the 200 guests without any invites, and with the event's location being revealed only a week beforehand, brothers and Bully Boy co-founders Dave and Will Willis turned to the local advertising agency Hill Holliday. "Hill Holliday created a unique and fun digital experience focusing on mobile and social tactics," the brothers said in an email interview. "We distributed secretly [QR-] coded coasters, stickers, and posters around the city in 19 bars and restaurants and made it fun for the consumer to find clues."
When consumers scanned the QR codes on the back of the posters, stickers, and coasters that they received upon ordering a Bully Boy drink at participating bars, they were directed to a Web site that gave clues about the celebration's secret location. Mobile users were also encouraged to hop on custom Twitter, Pinterest, Flickr, YouTube, and Bully Boy Facebook pages to get their invite and password to the speakeasy event. 

Many guests dressed in 1920s-style zoot suits and flapper dresses at the eventually-revealed Chestnut Hill location, where Erica Farthing of Assembly Boston created a look and feel inspired by Boardwalk Empire. The space was outfitted with deep red velvet couches and tables topped with silky, garnet-colored linens. Centerpieces included large glass vases filled with beer and topped with flashing ice cubes.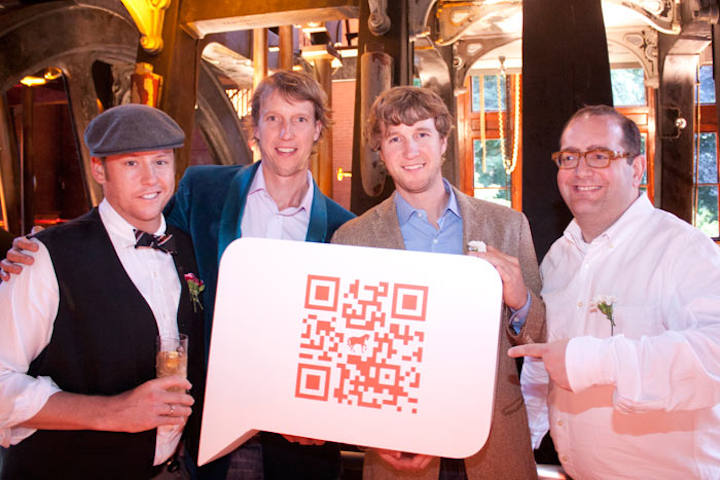 Photo: Courtesy of Fernando Pino/Hill Holliday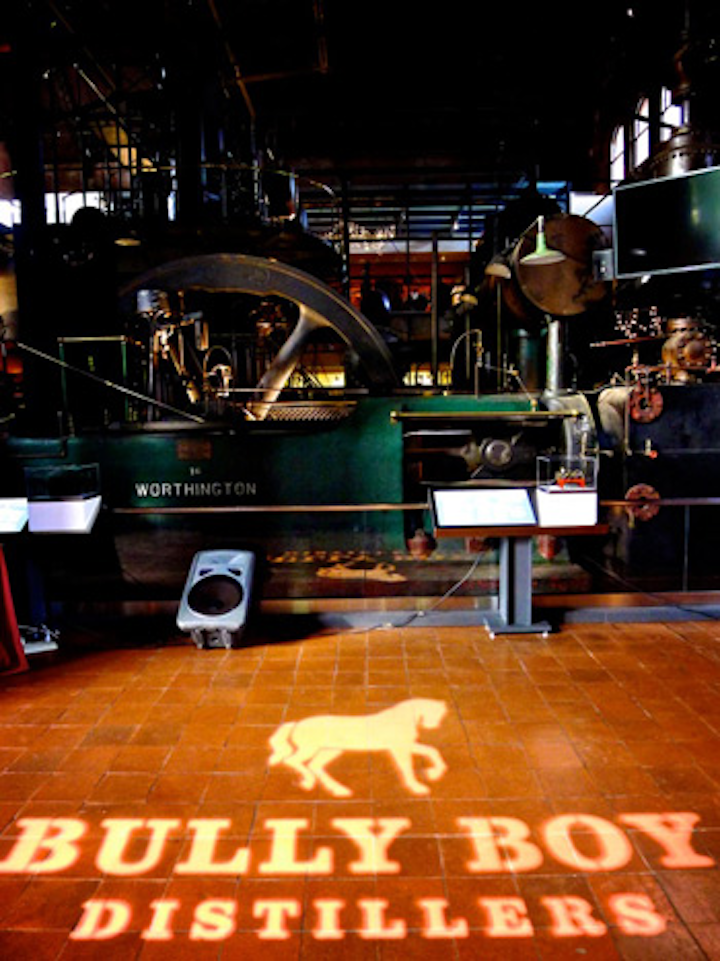 Photo: Linda Rosenthal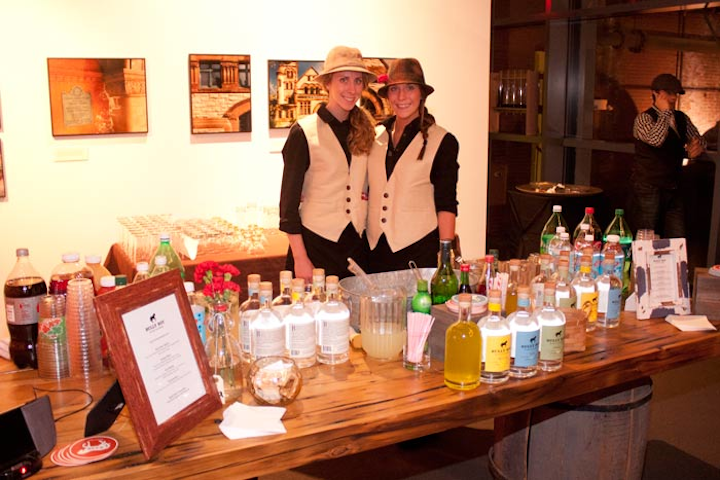 Photo: Courtesy of Fernando Pino/Hill Holliday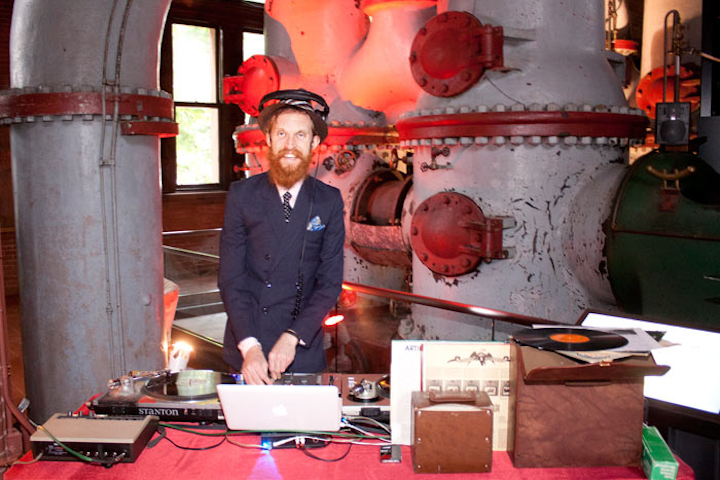 Photo: Courtesy of Fernando Pino/Hill Holliday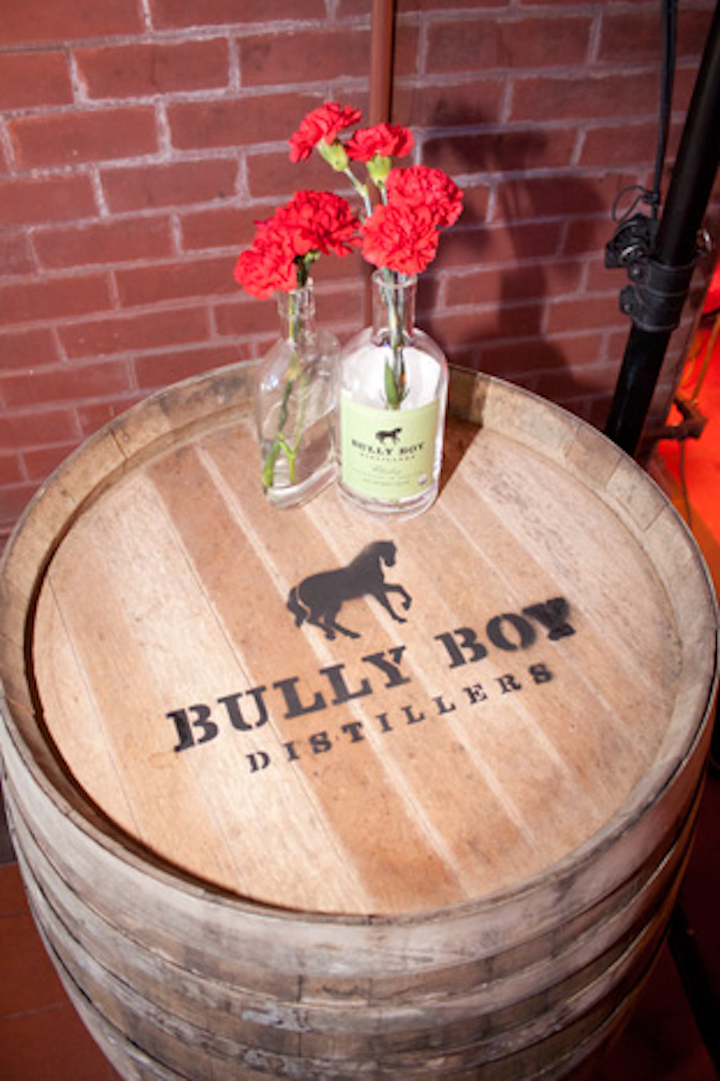 Photo: Courtesy of Fernando Pino/Hill Holliday
Featured Venues/Suppliers: