How Oracle Used Bracelets to Bond Conference Attendees
At its Oracle OpenWorld conference, the software development company put a new spin on wearable technology.
November 4, 2015
Oracle's OpenWorld Conference took place at the Moscone Center October 25 to 29. This year, organizers tapped Mosaic, Invisible Light Network, and Snarkitecture to develop two art installations that would help communicate Oracle's identity as a cutting-edge technology brand. "Oracle gathers the best and brightest from around the world each year," said Khaleed Juma, creative director at Mosaic. "To give these individuals a place to learn and network in an environment that was more playful, more unexpected, was something that was extremely important to Oracle's planning this year."
The "Voice of Data" installation—which was created by Mosaic and Invisible Light Network— let attendees create a new kind of wearable data. By sharing a personal statement into a microphone, guests created an algorithm that was translated into a design; that design was then laser-cut into branded leather bracelets. Conference attendees could take the bracelets home, or, they could leave them on the wall of a temporary "Future Meets Fashion" gallery at the convention center. 
"What we saw when attendees interacted with the Voice of Data was incredible," Juma said. "They shed their conference personas, their networking faces, and allowed themselves to open up and express their individual thoughts, feelings, and emotions in that moment."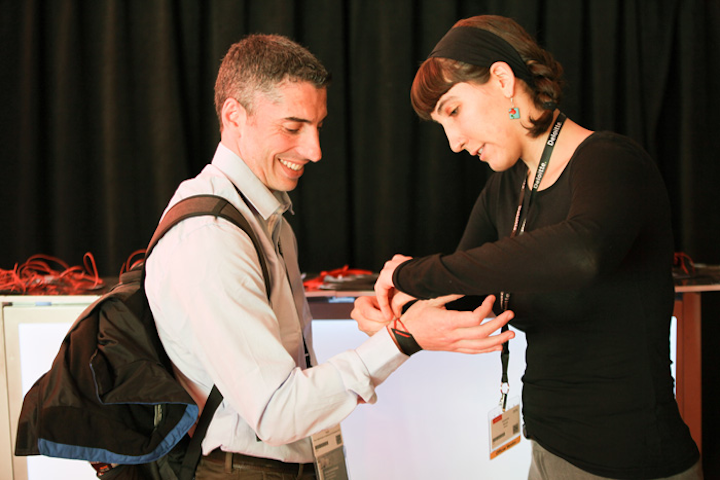 Photo: Karl Chen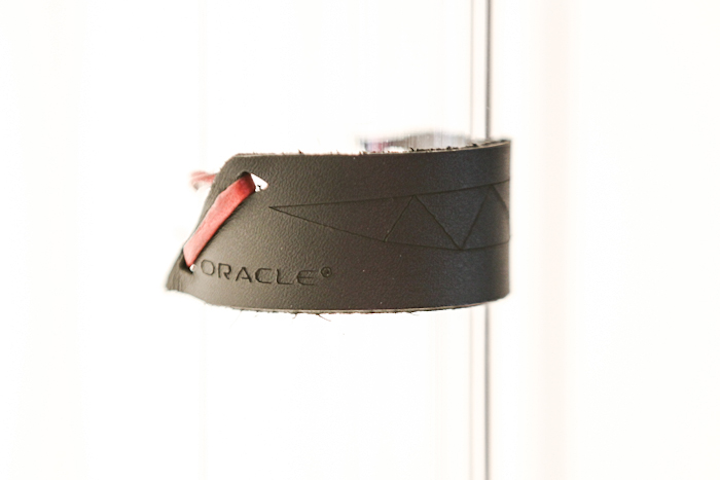 Photo: Karl Chen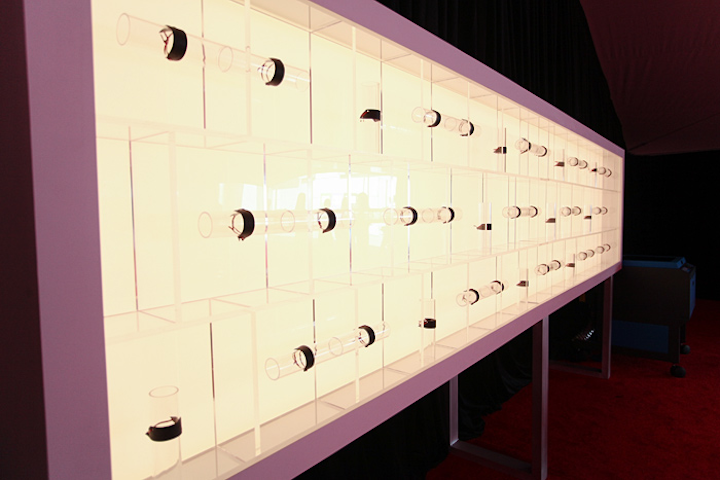 Photo: Karl Chen
Featured Venues/Suppliers: