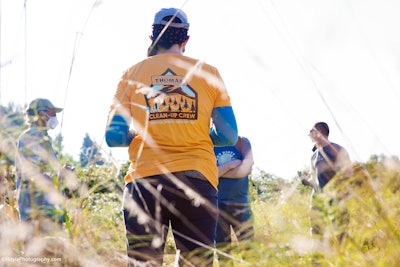 Photo: Nityia Photography
Last month, göt2b and global youth charity Ditch the Label hosted the "Virtual Self-Expression Summit."
Held on June 17, which is Stop Cyberbullying Day—an annual event that aims to encourage and empower folks to show their commitment toward a truly inclusive and diverse internet—the summit was headlined by keynote speaker and TikTok star Avani and included a Q&A panel moderated by Ditch the Label founder and CEO Liam Hackett that covered a range of topics such as body image, mental health, bullying, and more, as well as breakout sessions.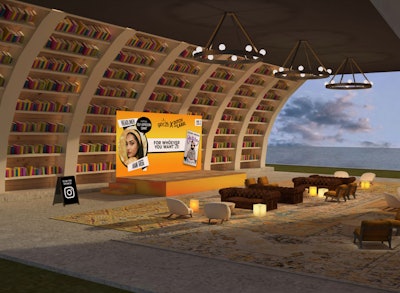 "Anti-cyberbullying is close to the heart of göt2b, as cyberbullying affects a lot of people and leads them to edit the ways they present themselves to the world. They feel silenced, hurt, and hide their feelings, and feel unable to express themselves fully, which goes against everything göt2b stands for," said Melinda Johnson, director of marketing at Henkel, the consumer-packaged goods company that owns the hair care brand, about the decision to host the inaugural event.
She added that "the collaboration is an important step to help raise awareness about the problems associated with cyberbullying. Together, we will use the opportunity to empower consumers to call out online bullying wherever they see it and use the tools and tips we developed with Ditch the Label together to make an impact, so they fully embrace the göt2b ethos to be whoever you want '2b.'"
A growing number of consumers expect brands to speak out and act on social and political issues like systemic racism, income inequality, and climate change. According to a recent PricewaterhouseCoopers (PwC) customer loyalty survey, younger generations—think Gen X, millennials, and Gen Z—are more focused on uplifting brands that align with their values. So it makes sense for brands to team up with nonprofits to raise awareness around important issues and, in the process, potentially attract like-minded consumers.
We asked some industry experts, including Johnson, for their tips on producing effective cause marketing events and activations.
1. It needs to feel authentic.
When deciding to team up with a charity or nonprofit, brands need to be mindful of their own values and not simply attach themselves to the current "trendy" cause. Ross Cooper, senior integrated manager at Inspira, a purpose-driven agency based in Norwalk, CT, said that "the collaboration between the nonprofit and the brand must be authentic and make sense for both parties. This includes aligned values, shared goals, and value for both partners."
For example, Johnson explained that the partnership between Ditch the Label and göt2b made sense because the brand "stands for self-expression and encouraging consumers to express themselves freely and be whoever they want to be—without the fear of repercussions." Since 2021, göt2b has collaborated with Ditch the Label to help amplify and support them in combating online hate and cyberbullying. "Göt2b keeps it close to our heart and evaluates everything we do with our partners to make sure there is genuine interest from both parties," Johnson added.
Ralph Failla, director of client leadership at Inspira, added that "consumers will intuitively know if a partnership feels forced or performative and will call them out on it. They want to know that their involvement will make a difference—even better if it will impact their local community."
2. Create a mutually beneficial relationship.
The goal of this type of partnership aims to serve both parties—an exchange of awareness for the nonprofit and a positive impression by consumers toward the brand. "The brand offers more exposure and awareness for the nonprofit through its marketing efforts, and the nonprofit provides an association with a cause that's important to the brand's core consumer or a consumer base that the brand wishes to engage," Cooper explained. "But at the end of the day, fundraising is the key priority for the nonprofit, so this aspect must be strategically woven into the program."
Adam Salacuse, founder of experiential marketing agency Alt Terrain, also noted that "nonprofits often don't have the resources to support a fully-fledged marketing department. Be prepared to support them more than your agency clients."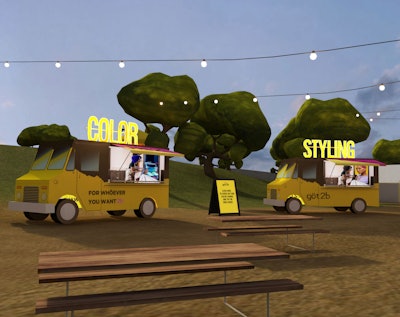 3. Make it accessible.
Although in-person events are making a strong comeback at the moment, göt2b decided in favor of a virtual event instead of an IRL one partly because of the global reach of a digital gathering, helping to reinforce its goals.
"If you think about the topic of cyberbullying, it affects people all over the U.S. and the world," Johnson said. "We would like to give people equal access to join this initiative no matter where they are. The in-person event would be more limiting in this case. We wanted the opportunity to reach as many people as possible, whether they are press, influencers, or real consumers. They should be able to get the same experience in the fun virtual reality world."
She added that göt2b and Ditch the Label chose to host the "Virtual Self-Expression Summit" on Vatom, a platform that Johnson said had "the ability to host a big crowd of people at one time" and could be "designed to resemble a real-world look, so it felt like users were actually inside of our custom-created 'göt2b metaverse.'"
Participants were able to send emojis, enter giveaways, try on new hair colors, and gain access to göt2b and Ditch the Label's websites to find resources. "We wanted this to be a safe place to educate consumers on the importance of kindness and accepting others," Johnson said.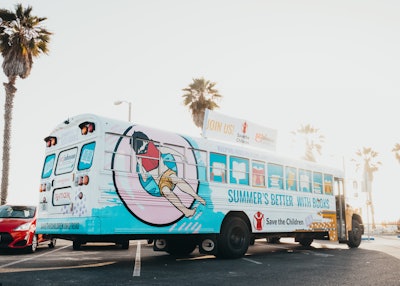 4. Involve the community.
Inspira has worked with brands such as Poland Spring, Ally Bank, and Thomas' English Muffins to develop community-based campaigns, helping to engender goodwill between the brand and the local consumer.
"We've worked on a number of brand activations that were designed to engage the community to come together around a cause for good," Failla said. "We worked with Ball Park Buns to renew baseball fields in underserved neighborhoods and worked with Poland Spring to beautify public spaces in small Maine towns. These activations rallied the communities and built genuine affinity for the brands while establishing relationships with local nonprofit organizations."