Vanity Fair Oscar Party Delivers Burgers, Cupcakes, and a Photo Booth
March 8, 2010
After its 2009 move to West Hollywood's Sunset Tower Hotel, the Vanity Fair Oscar party returned to the venue last night, where the year's big winners mingled with an A-list crowd of nearly 700, including Tom Hanks, Jane Fonda, Jodie Foster, and Natalie Portman.

Organizers of the two-part event took over the venue's Tower Bar and constructed a wood dance floor atop the adjacent rooftop pool. The first group to arrive—a modest crowd of 100, including Hilary Swank, Jon Hamm, and Jerry Seinfeld—sat for dinner while the awards were broadcast on flat-screen televisions.
When Oscar ceremony attendees started trickling in around 10 p.m., their time navigating the red carpet laid out in front of the hotel was rewarded upstairs with casual fare. Waitstaff dressed in the chain's uniform passed out In-N-Out burgers to the likes of Cameron Diaz, and the night's biggest nominees munched on miniature Magnolia Bakery cupcakes with their names frosted on top.

As last year's decor largely relied on blown-up images from the magazine's traveling "Portraits" exhibit, this year the backlit photos of Oscar winners past were culled from the recently published Vanity Fair: The Portraits: A Century of Iconic Images. Other touches inside the party included vases filled with yellow, pink, and white orchids and bowls of red apples branded with the magazine's initials.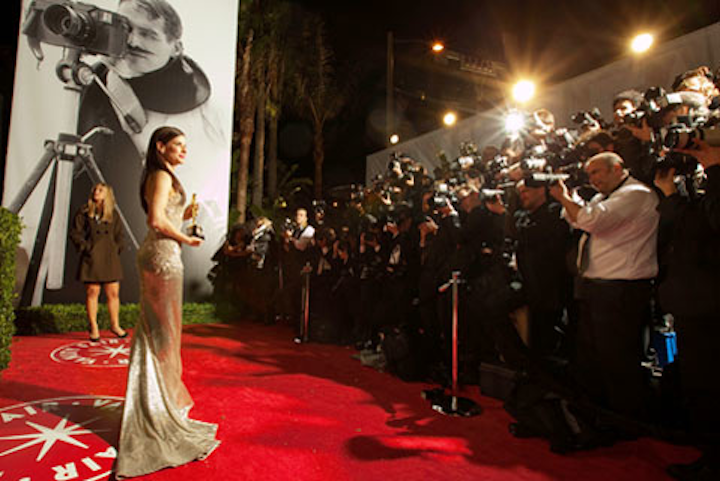 Photo: Chris Polk/VF1/Getty Images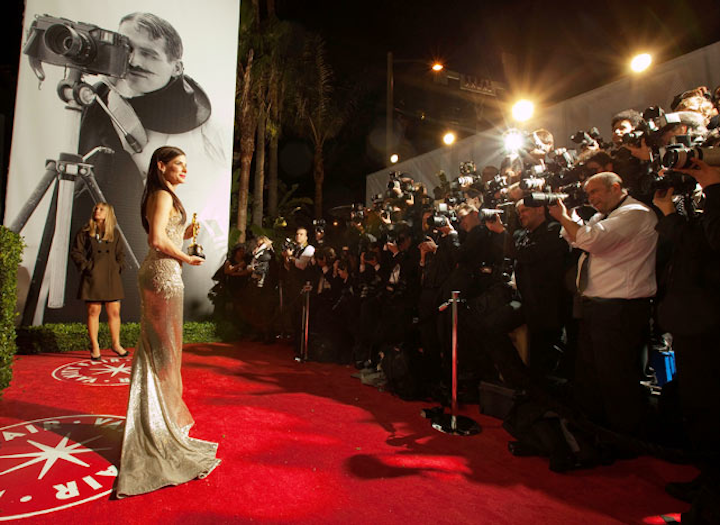 Photo: Chris Polk/VF1/Getty Images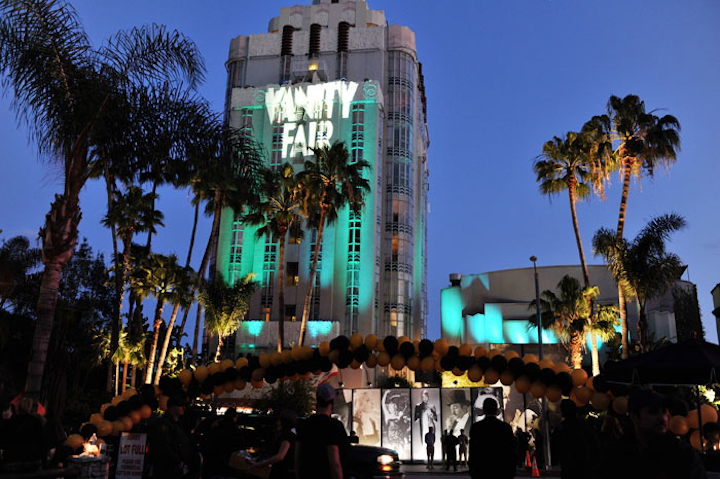 Photo: Pascal Le Segretain/Getty Images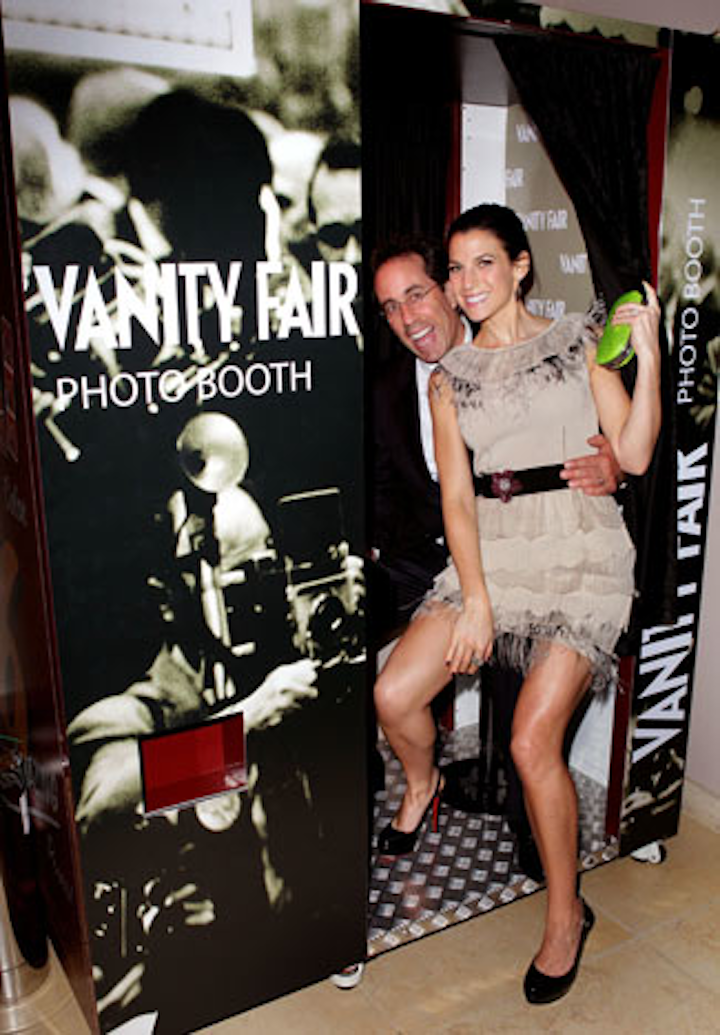 Photo: Jeff Vespa/VF1/WireImage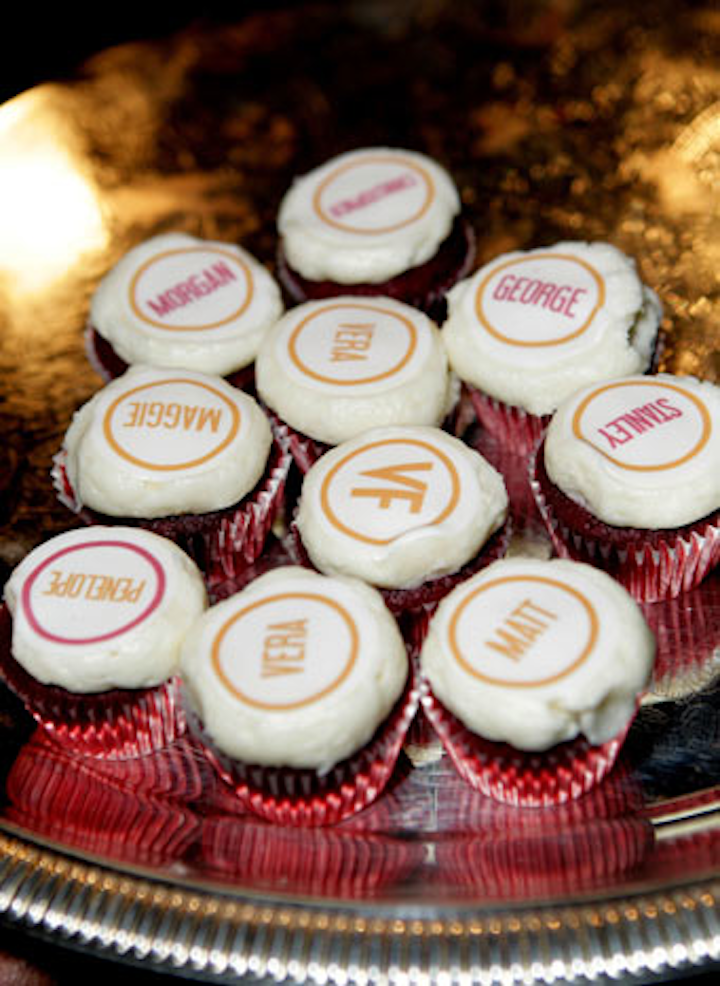 Photo: Jeff Vespa/VF1/WireImage.com
Featured Venues/Suppliers: