The 2010 BizBash L.A. Event Style Award Winners
June 10, 2010
Microsoft, the Oscars, and the L.A. Opera were among the winners of BizBash's 2010 Los Angeles Event Style Awards, which were announced on Wednesday at a ceremony following our annual expo at the L.A. Mart. Here's a look at the winning work.

Best Centerpiece/Tabletop Decor
Primetime Emmys Governors Ball
Submitted by LA Premier
LA Premier Floral Event Design transformed the cavernous West Hall of the Los Angeles Convention Center into an opulent party space with nearly 9,000 orchids, 20,000 roses, 3,000 pheasant and peacock feathers, 1,200 succulent plants, and 400 cubic feet of mood moss, all arranged on and around 600 colorfully painted manzanita branches.
Best Corporation or Association Event Concept (Budget Over $50,000)
Microsoft/Xbox 360 E3 Media Briefing
Submitted by Zed Ink
Zed Ink reunited the remaining Beatles and their families on stage for for this big event. The worldwide broadcast brought Paul McCartney and Ringo Starr to announce Apple Corps Ltd./MTV Games/Harmonixs game title The Beatles: Rock Band, and drew the likes of Tony Hawk and Steven Spielberg. After the briefing, fans and press converged on the rooftop of the Standard Hotel to play Xbox 360 amid a panorama of skyscrapers.

Best New Product
Open Air Photobooth
Submitted by Open Air Entertainment L.L.C.
These compact, portable photo booths have nearly limitless options for backdrops, and the open setup lends itself to greater customer interaction as surrounding crowds grow to watch the action. Group involvement, accessibility, and the versatility to use any backdrop as well as natural scenery make Open Air Photobooth a unique option in a crowded marketplace.

Best New Venue
Annenberg Community Beach House
Submitted by Annenberg Community Beach House
This new venue blends California history with top design and striking ocean views. The five-acre oceanfront site was originally developed during the 1920s by William Randolph Hearst for actress Marion Davies. Since then, the property has gone through numerous transformations until the Annenberg Foundation's $27.5 million donation to the City of Santa Monica provided for the site's rebirth.

Best Nonprofit Event Concept
The National Parks: America's Best Idea Sneak Preview Celebration
Submitted by KCET Community Television
To promote Ken Burns' documentary series The National Parks, KCET partnered with the National Park Service to host a sneak preview celebration at Paramount Ranch. About 2,000 guests turned out to watch portions of the film on a 40-foot screen in the venue's natural outdoor theater setting. KCET's Huell Howser moderated a Q&A with Burns and Yosemite park ranger Shelton Johnson. Before the screening, guests attended docent-led hikes, and afterward they moved to a reception in the park's western town.

Best Overall Catering at an Event
Primetime Emmys Governors Ball
Submitted by Patina Restaurant Group
Playing on the event's "let there be color" theme, Patina Restaurant Group chef and founder Joachim Splichal created a farmers' market-inspired three-course menu. To accommodate the 3,600 guests, Patina constructed a massive tent with a full on-site kitchen and rows of prep tables to allow for seamless catering production. Patina Catering's on-site staff consisted of 180 chefs and 1,200 servers. Each dish was prepared just before it was sent out.

Best Overall Event Decor (Budget Over $50,000)
Academy Awards Governors Ball
Submitted by Sequoia Productions
The Hollywood & Highland grand ballroom was the setting for this opulent ball for 1,500 guests, where decor took inspiration from the elements of earth, air, water, wood, and fire. Warm ambient lighting revealed living landscapes of floral and architectural symmetry, and miniature gardens included man-made bonsai trees, orchid plants, calla lilies, and tulips. Waterfalls flanked the stage.

Best Overall Event Decor (Budget Under $50,000)
L.A. Opera Season Opening Gala
Submitted by Special Occasions Event Planning
To keep the annual event fresh, the team turned to the opera performance, Donizetti's "The Elixir of Love," as its design touchstone. The motif of a magic love potion swirling above a bottle appeared on invitations, linens, and programs. Frescoes of bucolic scenes and bubbling fountains contributed to an Italianate setting. Following a reception on the plaza and the performance, the 400 guests entered the cavernous Dorothy Chandler Pavilion Grand Hall, which had been transformed with draping and warm lighting.

Best Staging/Set Design
Xbox 360 U.S. Holiday Mall Tour
Submitted by Zed Ink
To broaden awareness and drive sales, Zed Ink unleashed a series of hands-on consumer experiences through gaming, demonstrations, and a visual experience that created emotional connections with the public. The physical, immersive environment introduced the brand in a fun and compelling way and empowered consumers by offering them the freedom of self-guided exploration. Data indicate the tour generated close to a million visits and 750,000 product interactions.

Best Use of Technology
Disney Interactive's Presence at E3
Submitted by ShowPro
To promote Disney Interactive's products for retail game buyers at E3, amid a sea of competition, ShowPro provided technology that supported scenic design by Keith Greco. A stack of 20 12,000-lumen video projectors were blended together with cutting-edge software and hardware, and ShowPro rear projected images on Dazian Trapeze fabric. A 180-degree lens filled nearly an entire display dome, with content specially formatted to read properly on such a surface without distortion.

Best Corporate or Association Event Concept (Budget Under $50,000)
Latin Music USA Viewing Party
Submitted by KCET Community Television
Los Angeles is one of the nation's Latin music hubs, and KCET hosted a spirited party to promote PBS's Latin Music USA programming. KCET co-hosted a viewing party with the Grammy Museum on its roof overlooking downtown. More than 400 guests came for the Latin-inspired concert, after which they were invited to the adjacent Conga Room. The venue's co-owner Jimmy Smits narrated the documentary, so it was a natural partnership.

Best Entertainment Program/Concept
MOCA New 30th Anniversary Gala
Submitted by Bounce
The gala was the setting for a new commission by artist Francesco Vezzoli. Bounce designed and built a tent on Grand Avenue, adjacent to MOCA's flagship location, where more than 1,000 guests experienced this unique evening. As a nod to the world of the Ballets Russes of the 1930s, Bounce designed an interior that reflected an old-style theater with a modern twist: a one-night-only performance of Ballet Russe Italian Style, starring Lady Gaga and dancers from the Bolshoi Ballet. The gala drew greater support than any other benefit in MOCA's history, raising $4 million.

Best Event PR Strategy
"Three Apples" Hello Kitty Exhibition at Royal/T
Submitted by Royal/T
Sanrio tapped Royal/T to house this multidimensional exhibition and celebration of Hello Kitty. Partnering with an internationally known trademark worth more than $1 billion in annual licensing arrangements could have proven a challenge. But the strategies outlined by Royal/T and its PR firm, Wagstaff Worldwide, put this cozy cafe in the worldwide spotlight. Royal/T created a limited-edition twist to its high tea set, and Wagstaff coordinated four simultaneous live TV segments at the event to bring added exposure and visibility. ''

Best Lighting Design
TED Conference TED Prize Gala
Submitted by Kinetic Lighting
Kinetic designed the lighting for the gala to reflect the achievements of the three TED Prize winners. One component included a synchronized musical light show celebrating maestro Jose Antonio Abreu. In honor of deep-ocean explorer Sylvia Earle, Kinetic alluded to water by projecting rippling currents onto the event space below. And to celebrate astronomer Jill Cornell Tarter, Kinetic used large-format film projectors to shine a galaxy above guests. Planets hanging throughout the space were illuminated from within.

Best Invitation Design
California Science Center's Discovery Ball
Submitted by California Science Center Foundation
Guests at the museum's annual ball, themed around its "CSI: The Experience" exhibit, were immediately intrigued when they received their gala invitation, a hot pink and purple invite labeled "L.V.P.D. Sealed Evidence" and dotted with thumbprints. The mailing asked guests to participate in solving a fictitious crime, the murder of Jane Showgirl, and included an evidence packet of items for them to inspect before the event.

Best Gift or Gift Bag
Melrose Place Premiere Party
Submitted by CBS
The gift bag promoted the show by representing the luxurious lifestyle its characters lead. The actual Melrose Place was the event's venue, and many of the items were from the street's vendors and shops. A Blackberry Bold 9000 from event sponsor AT&T was among the gifts, as was high-fashion apparel like Paige Premium Denim jeans. O.P.I. also produced Mel-Roses Are Red, a nail polish shade custom made for the event. Cole Haan's vintage leather Felicity tote held all the items.

Best Fresh Idea
HBO Big Love Audio Wall
Submitted by TH Outdoor and Events
To generate excitement for the season premiere of the HBO series Big Love, TH created an audio wall in L.A. that played off the show's tagline, "Everyone has something to hide." The wall was a 20-by-10-foot mural of characters, complete with 30 audio jacks. A TH-staffed street team distributed branded headphones and encouraged interaction by allowing pedestrians to plug-in and listen to each character's deepest, darkest secrets. The wall was on display at Hollywood & Highland in Los Angeles for 10 days and Venice Beach for 11 days. Over the combined 21 days, 7,000 people plugged in.

Best Use of Video for an Event
Audi Q5 Tour Dome Projection
Submitted by ShowPro
ShowPro outfitted a pair of geometric domes constructed in the parking lot of the Forum with an engaging video system. The main dome was the Q5 Experience, which served as a projection surface for video and other visuals in a 360-degree environment. The system incorporated four 12,000-lumen projectors and took advantage of a Catalyst media server that warped the content to fit on the dome. The video was a fast-cut juxtaposition of car images and lifestyle branding.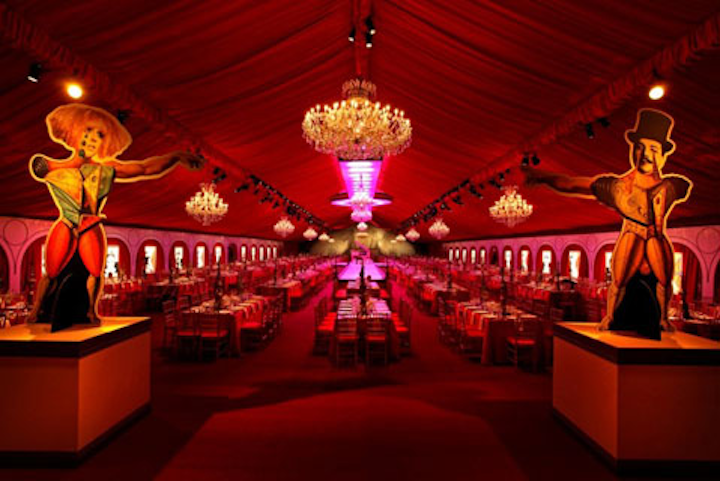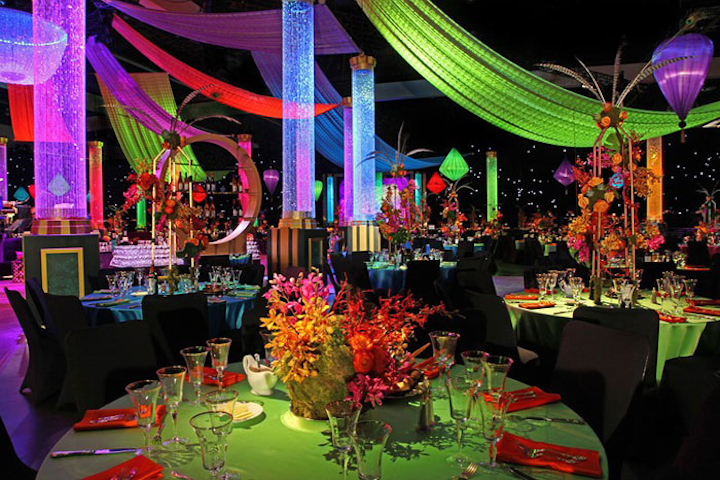 Photo: Nadine Froger Photography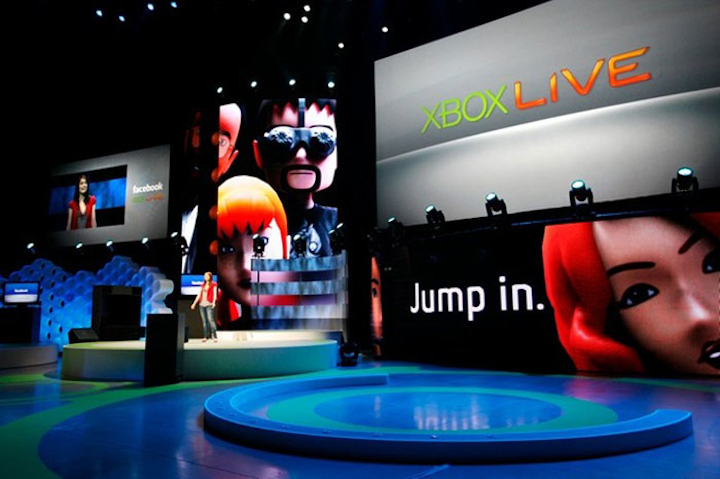 Photo: Courtesy of Zed Ink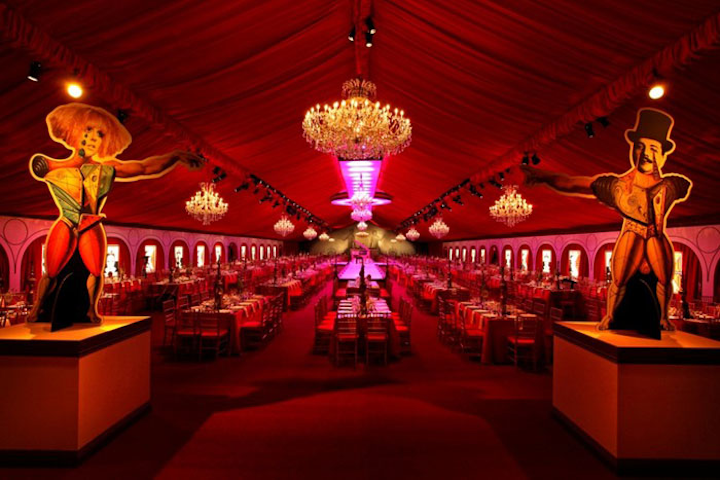 Photo: Courtesy of Bounce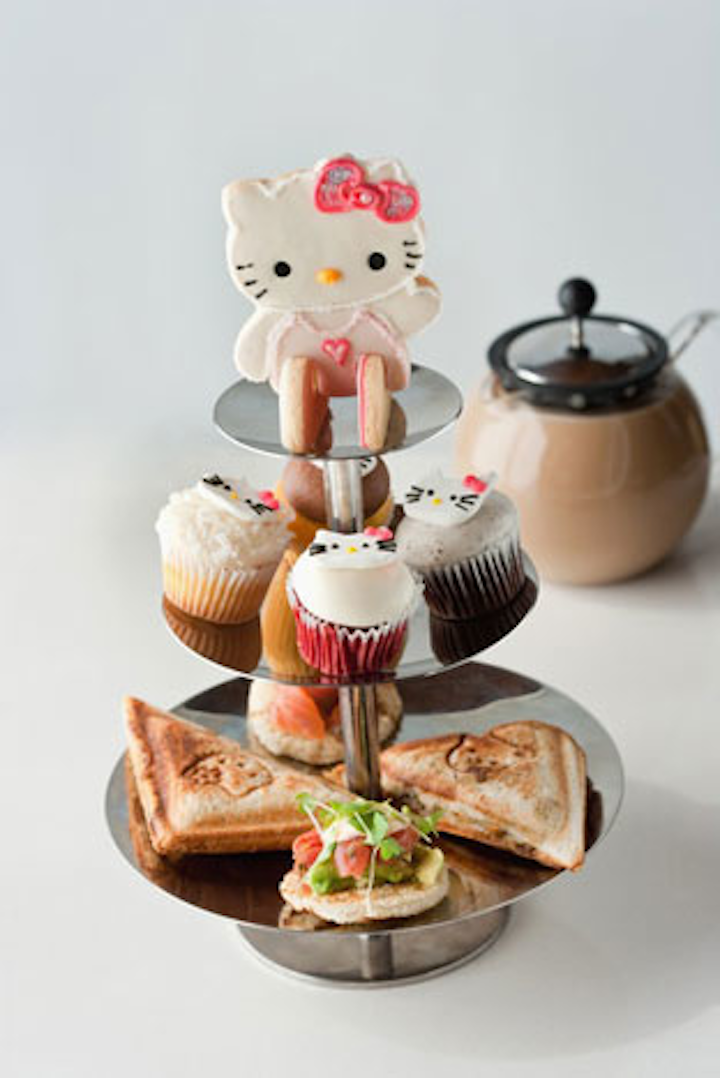 Photo: Courtesy of RoyalT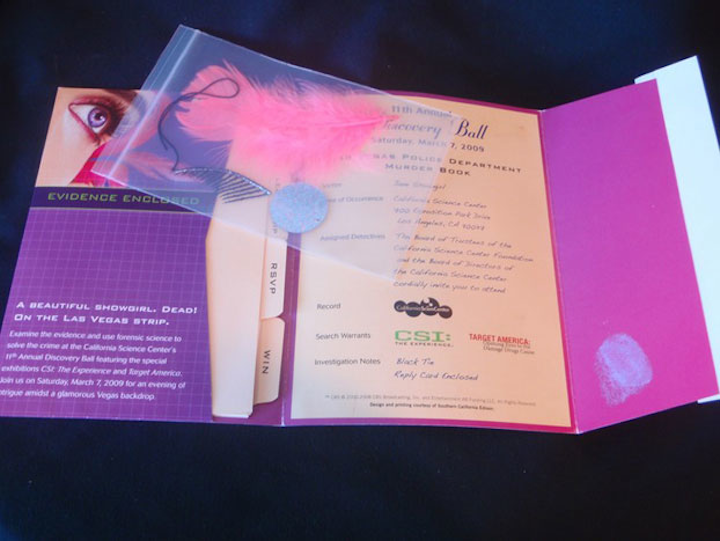 Photo: Courtesy of California Science Center Foundation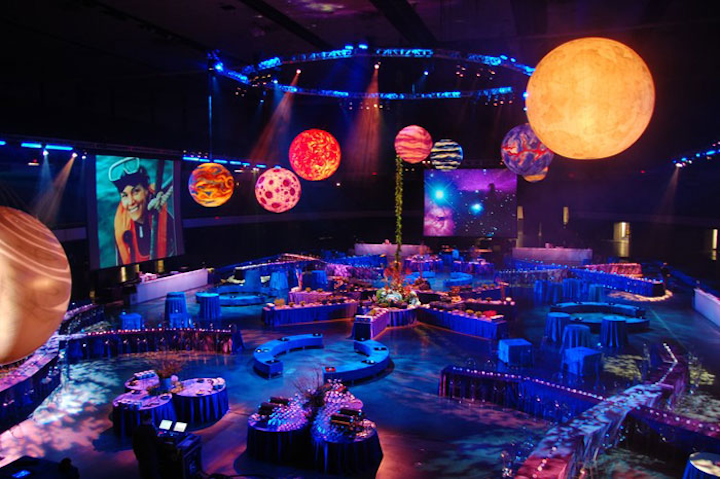 Photo: Courtesy of Kinetic Lighting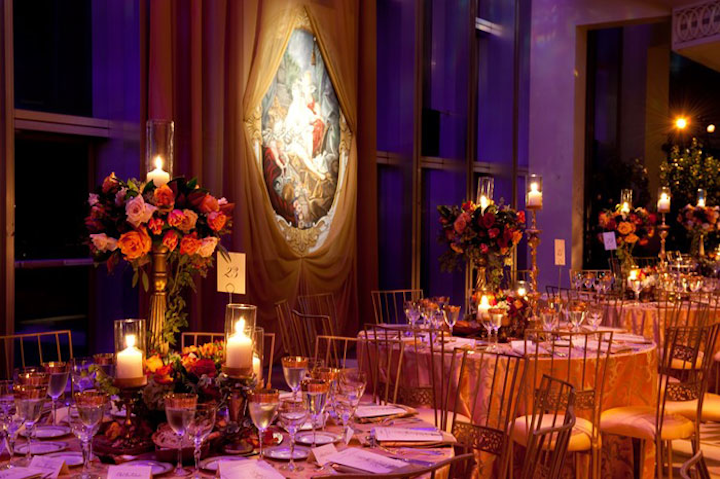 Photo: Courtesy of Special Occasions Event Planning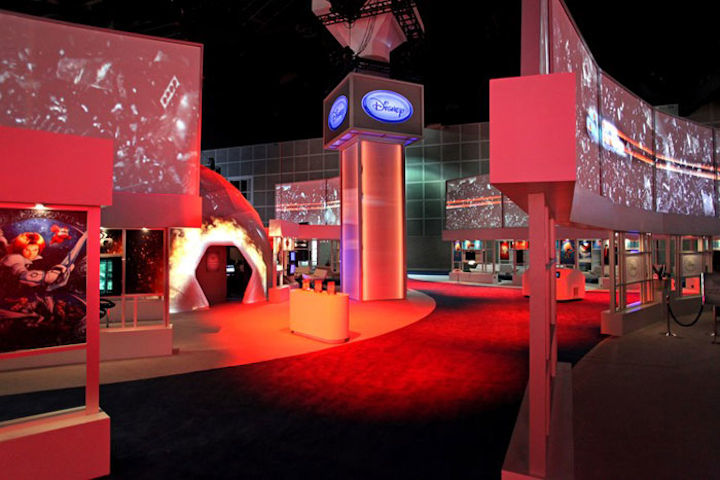 Photo: Nadine Froger Photography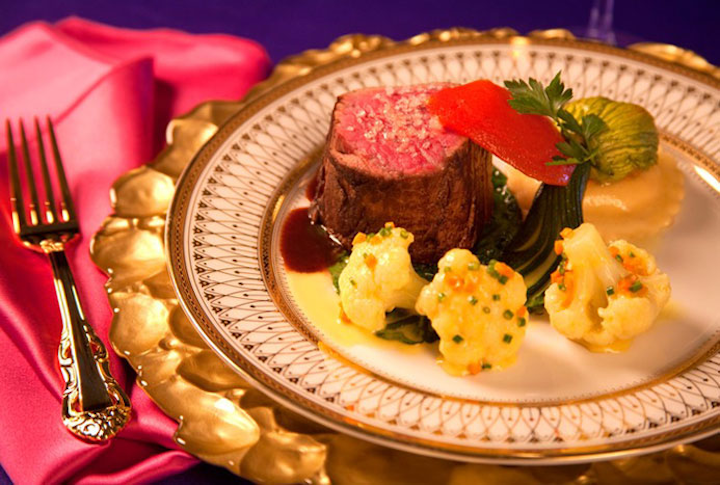 Photo: Courtesy of Patina Restaurant Group
Featured Venues/Suppliers: