HBO Emmys Party Channels \"Tarzan and Jane Meet Palm Beach\"
August 31, 2010
For his 16th HBO Emmy after-party Sunday evening, event designer Billy Butchkavitz looked to the calendar for inspiration. As one of television's biggest award events inched back from its September perch to late August, Butchkavitz, working with HBO's Cindy Tenner, Michael McMorrow, and Nancy Lesser, concocted a "summer safari" theme—as he put it, "Think Tarzan and Jane meet Palm Beach."
The cable network's usual Emmy night spot on the fountain plaza outside the Pacific Design Center was a riot of preppy pink and lime green, from HBO's gobos on the side of the Museum of Contemporary Art's satellite branch to the animal print tablecloths. Banana and palm trees up to 30 feet high created a lush jungle atmosphere. Drummers and dancers in bikinis and sarongs performed on three cantilevered "tree house" balconies, decorated with palm fronds and overlooking three bamboo dance floors. Hundreds of hand-woven palmyra baskets in different sizes helped tie the space together visually. No detail was overlooked, from the waitstaff's coordinating lime-colored vests and ties to the banana leaf-patterned cocktail napkins.
Guests huddled around a romantic firepit next to the arrival area off San Vicente, while women had their hair and makeup touched up at stations manned by artists from Oscar Blandi and Laura Mercier. Wolfgang Puck's comfort food buffets were loaded with with short ribs, creamed corn, and jalapeňo-spiced onion rings.

Around 11 p.m., as the crowds of networkers and well-wishers inside the clear V.I.P. tent reached critical mass, a woman in silver sequins and white feathers stepped onto the center performance balcony and sang disco hits from the '70s. Murmurs of speculation that the singer was Thelma Houston swept through the growing crowd next to the dance floors.

The entertainer was actually Virginia "Vee" McDonald. "She was in a disco band in the '70s under Motown contract and she appeared on Soul Train," Butchkavitz said. "She's been with HBO forever; everybody knows her as the receptionist, and we were trying to figure out something fun to do."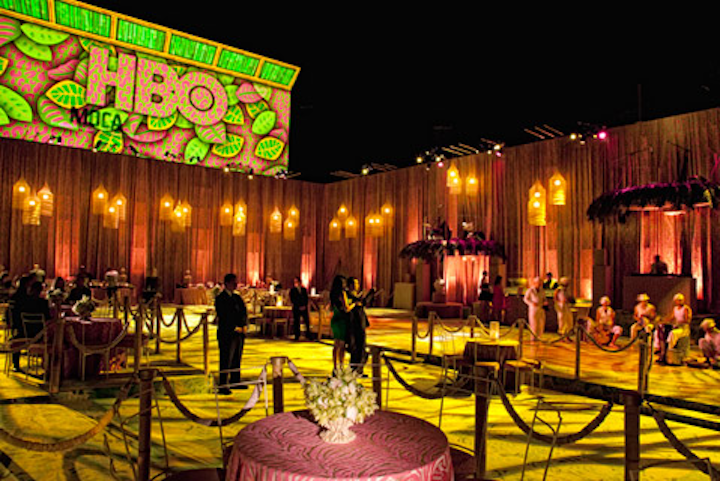 Photo: Gabor Ekecs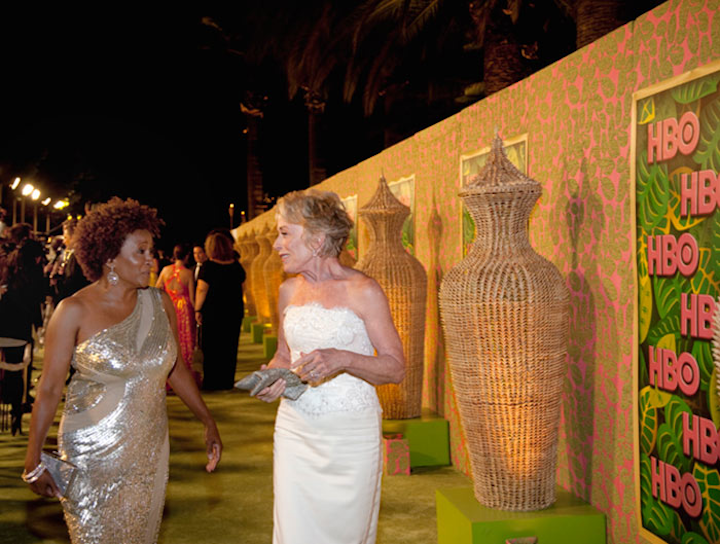 Photo: Gabor Ekecs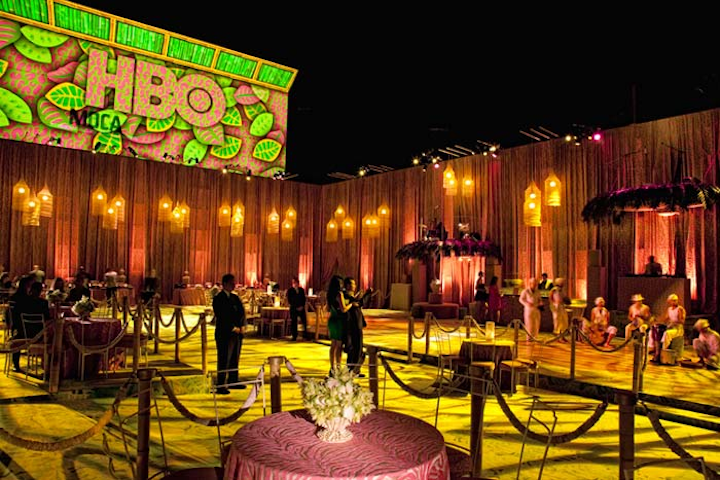 Photo: Gabor Ekecs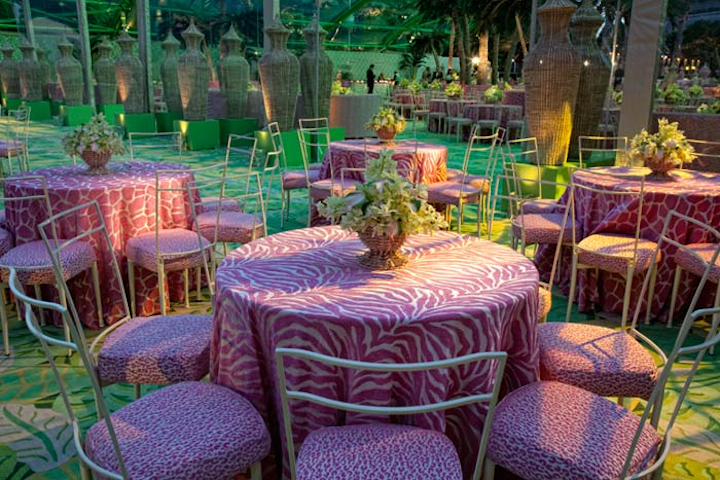 Photo: Gabor Ekecs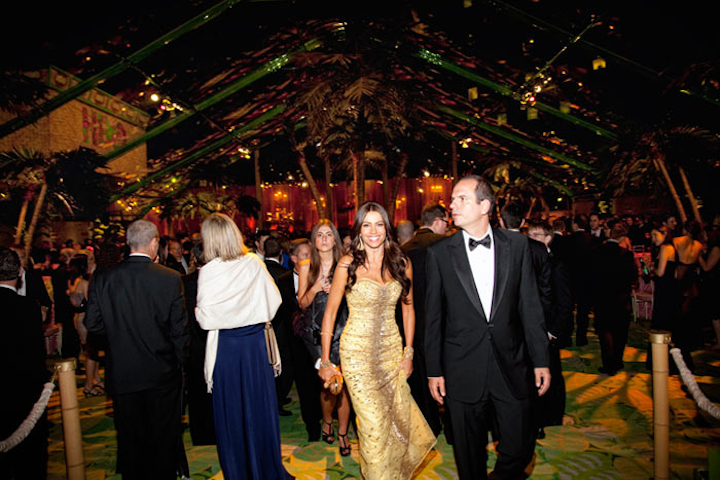 Photo: Gabor Ekecs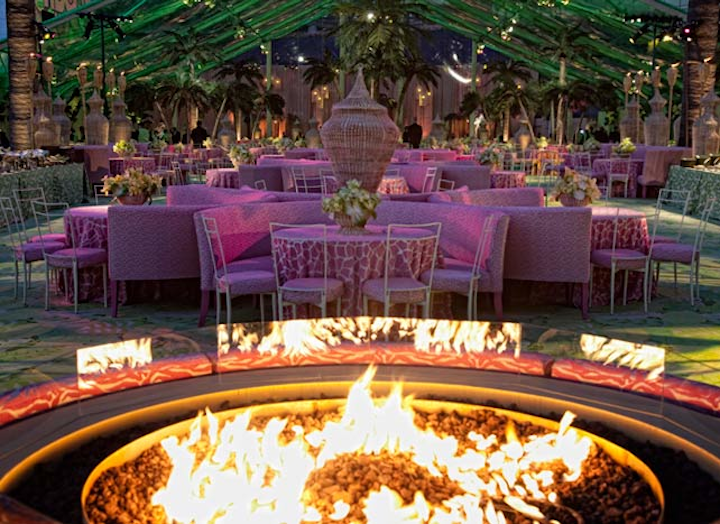 Photo: Gabor Ekecs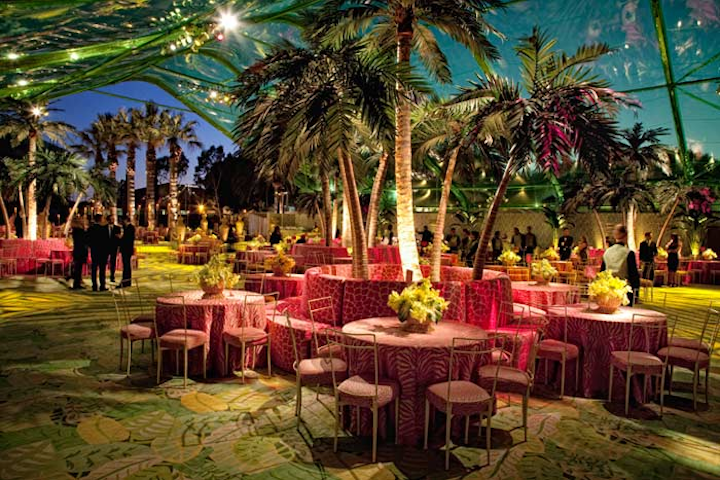 Photo: Gabor Ekecs
Featured Venues/Suppliers: