HBO's Golden Globes Party Draws Colorful Inspiration From Vintage Pucci
January 17, 2011
Golden Globes night is well known for parties that glitter with intricately considered decor. And always toward the top of the list among those design-minded parties is HBO's event, which this year drew its inspiration from the colorful vintage work of Emilio Pucci. Leading the team that oversaw the event for HBO were Cindy Tenner, Nancy Lesser, and Michael McMorrow, who again tapped longtime collaborator Billy Butchkavitz as its designer.
The Beverly Hilton—which itself plays host to the Globes supper ceremony and five other major parties in addition to HBO's—was the backdrop for the event, which took over its typical annual real estate of Circa 55 restaurant and the adjoining pool area. And this year, which saw summerlike weather all weekend, guests were able to flow into all the party's outdoor spaces, creating an environment of festivity and elbow room. To deck the area, Butchkavitz looked to the impact of Pucci's designs from the late 1950s and early '60s. He selected a palette of aqua, teal, turquoise, avocado, chocolate, and lime. Overall at the party, as in Pucci's work, the name of the game was color. 
And could that pop of color also symbolize a return to conspicuous celebrating, especially after last year's sparkly but monochromatic look? Butchkavitz said that didn't enter into the thinking. "I just like color and pattern. It's a good way to change a space," he said.
Decor elements included a 22-foot-high, 250-foot-wide wall of aqua metallic draperies that served as a dramatic backdrop, and also served the function of concealing the existing two stories of hotel poolside rooms. Seven-foot-tall sculptural urns were displayed atop cantilevered shelves along the perimeter of the event. White cattleya orchids and white parrot tulips sprung from abstract crystal vases in assorted sizes. And, in keeping with Butchkavitz's signature use of fire as a decor element, the Hilton's pool was alight with floating, flaming discs used to showcase sculptures.

For eclectic entertainment, DJ Henry Self performed, along with percussionists by Fire Groove. And guests took advantage of the weather—a far cry from last year's chilly rain—to work the outdoor dance floor into the night.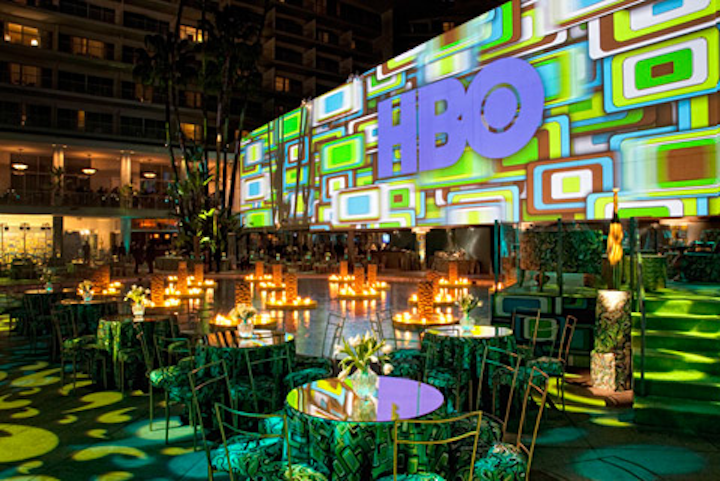 Photo: Gabor Ekecs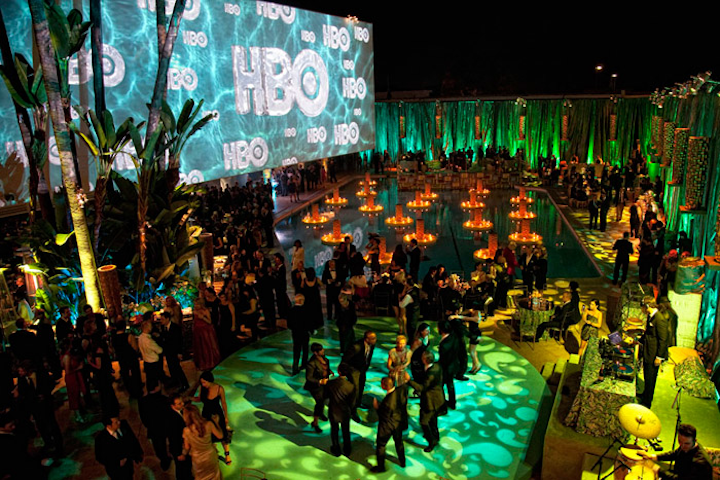 Photo: Gabor Ekecs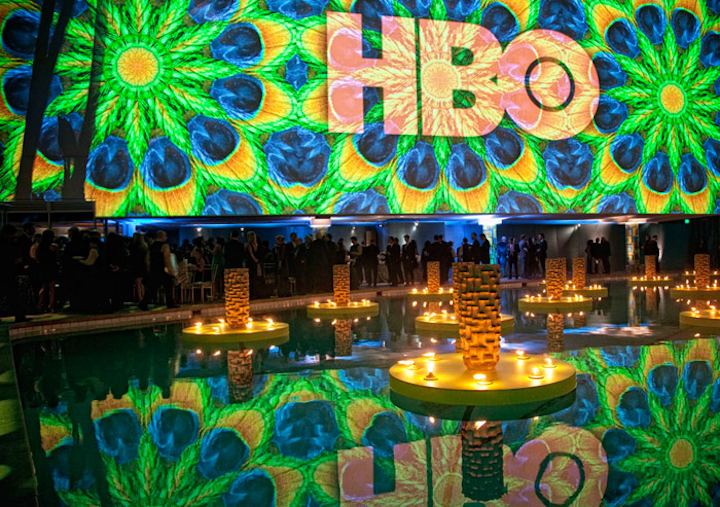 Photo: Gabor Ekecs
Photo: Gabor Ekecs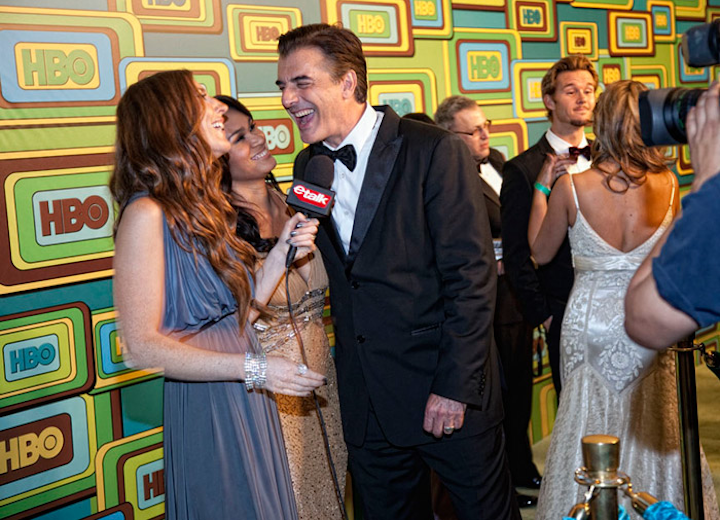 Photo: Gabor Ekecs
Featured Venues/Suppliers: