C.F.D.A. Awards Push Substance as Well as Style
The Council of Fashion Designers of America awards gala embraced a more playful tone this year, featuring politically tinged speeches and a commitment to sustainability.
June 16, 2017
Color was king at the 55th anniversary Council of Fashion Designers of America awards gala, where the extravagance of the black-tie affair's previous iterations was softened in favor of a crisp and more playful format.
For the June 5 event at the Hammerstein Ballroom, KCD's team—led by president and partner Julie Mannion—worked alongside C.F.D.A. C.E.O. and executive producer Steven Kolb. However, several changes were made to the creative teams. After years of working with Laird & Partners, the awards enlisted the Creative Group, part of Condé Nast, to develop all of the print and digital materials surrounding the event. In addition, set designer Stefan Beckman was brought in as the awards' first design/creative director—charged with unifying all the elements from arrivals to cocktails to dinner to stage. Beckman worked with the Creative Group on those chief aesthetic elements, while KCD produced the awards and Nian Fish and Natane Boudreau of N&N Films devised the honoree tribute films.
The sold-out event, hosted by Seth Meyers, drew plenty of big names among the 700 guests, including Diane von Furstenberg, Coach's Stuart Vevers, Nicole Kidman, Kerry Washington, Demna Gvasalia of Vetements, Bella Hadid, Vera Wang, and Jon Bon Jovi. An additional 300 students watched the show live from the upper balcony.
The arrivals experience grew exponentially this year, with a tent taking up most of West 34th Street. Past and current C.F.D.A. nominees and winners' images and quotes (also distributed as a poster and plastered around the city leading up to the event) filled the 100-foot-long tent in striking pastel hues. The traditional red carpet was replaced by one with bright jewel-tone stripes in pinks, greens, and blues. This aesthetic carried into the lobby, which was bathed in the color palette and led to an Instagram Hall of Mirrors interactive video vignette.
"It's about creating experiences that aren't just static but that involved movement," said Beckman, adding that the Hall of Mirrors was then erected in the Instagram headquarters following the awards.
As for the ceremony itself, content was delivered on nine screens rather than on a single screen, as in the past, evoking a mosaic concept that was among the inspirations for the event design. The Creative Group and N&N Films used all nine screens to create dynamic, mosaic-like content that gave a more personal look into the lives of each of the nominees and winners.
"Transforming Hammerstein with color and not just having guests dine and dash was paramount," said Beckman, whose teams took five days to load in and build. "In retrospect, what was interesting was that guests hung out and relaxed in the space and enjoyed the venue as opposed to leaving. It was interactive; people were enjoying the moment and engaging."
Swarovski celebrated its 16th year as partner of the awards by incorporating more than 87.5 million crystals into all decor: 55 tabletop lanterns, three bespoke chandeliers, more than 4,000 crystals in a Swarovski Winner's Walk backdrop, and the crystal rock lectern on stage.
The evening's one live fashion moment came during Rick Owens's Lifetime Achievement Award. Nian Fish and Owens surprised the audience by having models descend from the rafters, pose on stage in a desert tableau, then march into the audience and out of the ballroom. "It made for a strange, surreal, and cool visual that broke up the films," noted Beckman.
Given the current political climate, it was almost expected that someone would address President Trump's policies and agenda. The ceremony began with von Furstenberg, chairwoman of the council, asking all of the many immigrants in the room to raise their hands. This was bookended by honors bestowed upon a distinguished group of immigrants who have revamped American beauty and fashion brands, including Pat McGrath, Raf Simons, and Monse's Laura Kim and Fernando Garcia. The final presentation honored feminist icon Gloria Steinem, Cecile Richards of Planned Parenthood, and the singer/actress Janelle Monáe for their work in the Women's March on Washington. Following the trio's passionate speeches, Los Angeles-based singer-songwriter Eryn Allen Kane performed for the audience. (Not one comment, however, was made about dressing First Lady Melania Trump.)
"We weren't trying to hit everyone over the head, but we had a lot of heart with this awards. ... There was a good heart to everything without all the usual pomp and circumstance," said Beckman. "It's nice to know we weren't just doing fluff."
Another significant change to this year's awards came through a partnership with Conscious Commerce and sponsor Lexus to ensure that everything on the tabletops—from linens to flatware to the food itself—was recyclable and reusable. As a further nod to sustainability, the printed C.F.D.A. Awards journal was discontinued in favor of a digital portfolio. Portraits of the nominees and honorees, back story, and video content all now live in a digital portfolio on CFDA.com.
The menu was devised by culinary designer Jane Coxwell, von Furstenberg's personal chef, and executed by Hank Tomashevksi. The Middle Eastern-accented dinner included Atlantic salmon with coriander chutney served with lightly pickled root vegetables on a spring carrot and beet puree, vegetable moussaka, and assorted Mediterranean desserts, all paired with Perrier-Jouët Champagne. All produce was grown specifically for the evening at Brooklyn Grange and other sustainable local farms.
Following the ceremony, sponsor Samsung hosted the official after-party at its Samsung 837 space in the meatpacking district followed by an after-after-party at Top of the Standard.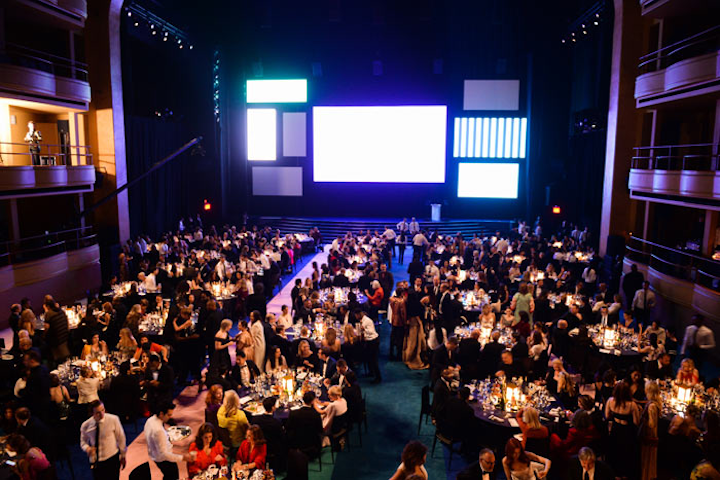 Photo: Joe Schildhorn/BFA.com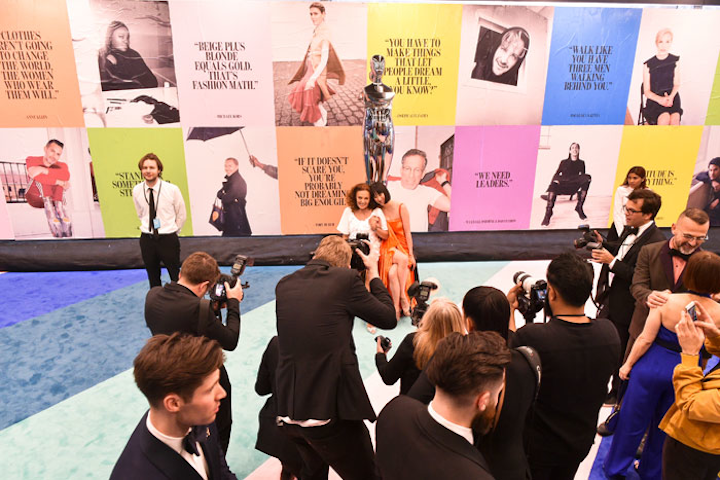 Photo: Joe Schildhorn/BFA.com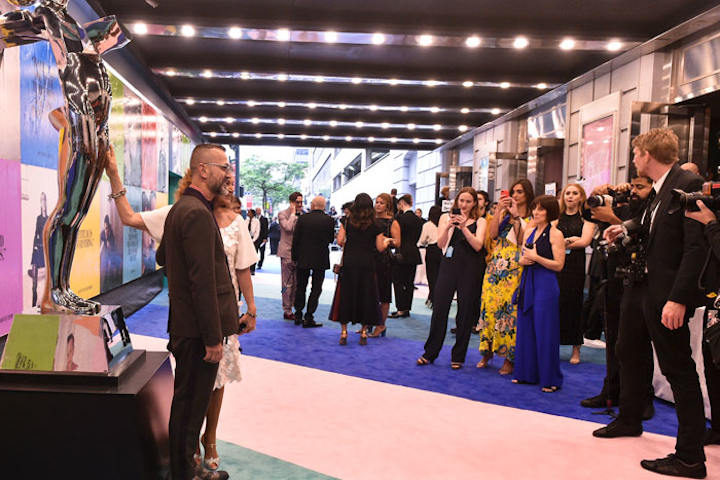 Photo: Joe Schildhorn/BFA.com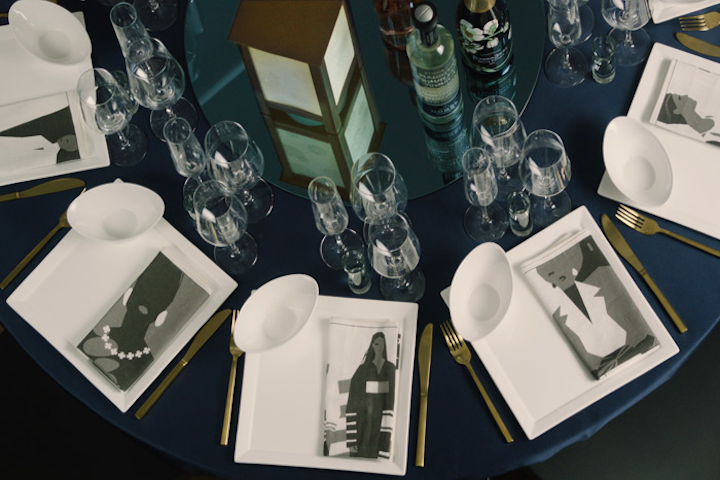 Photo: Courtesy of C.F.D.A.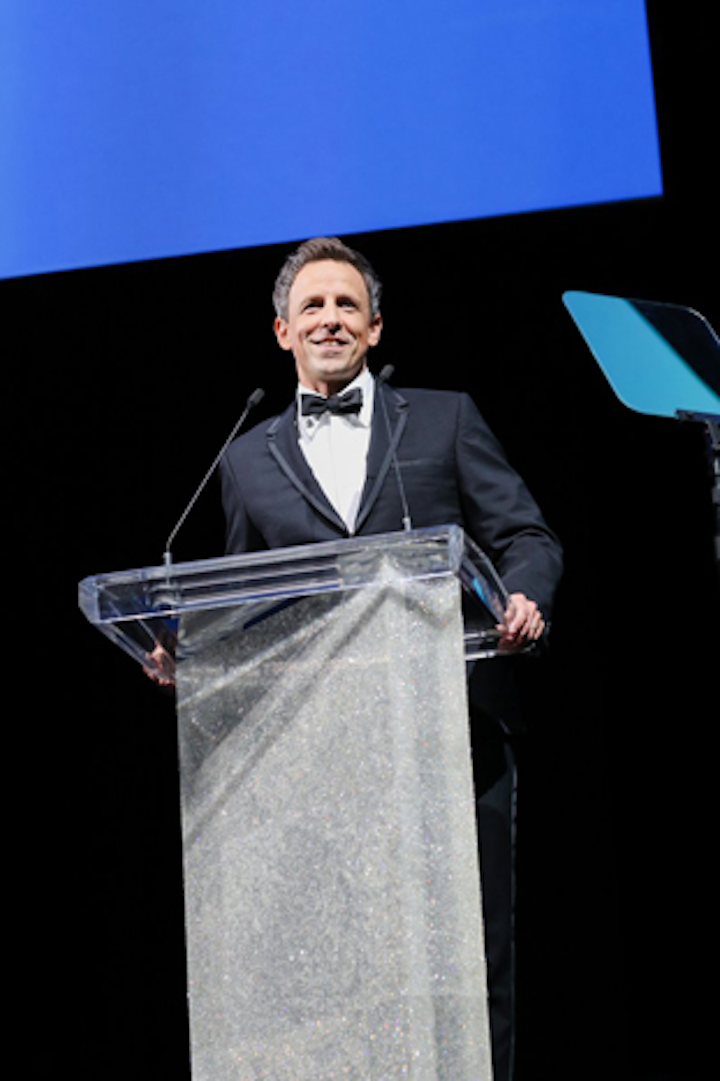 Photo: Courtesy of C.F.D.A.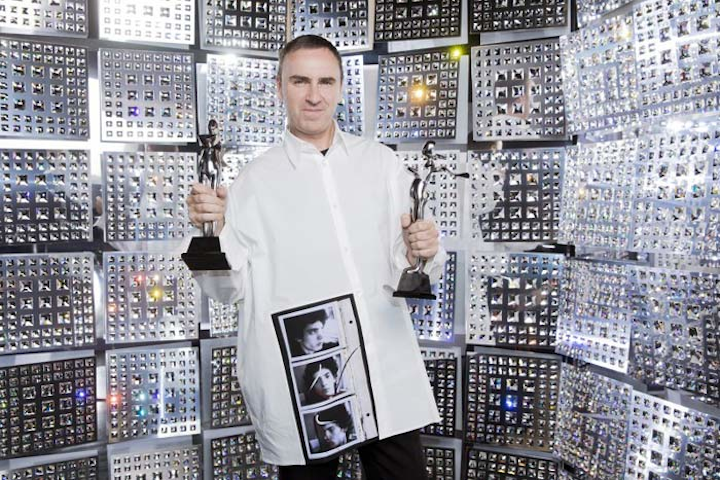 Photo: Courtesy of C.F.D.A.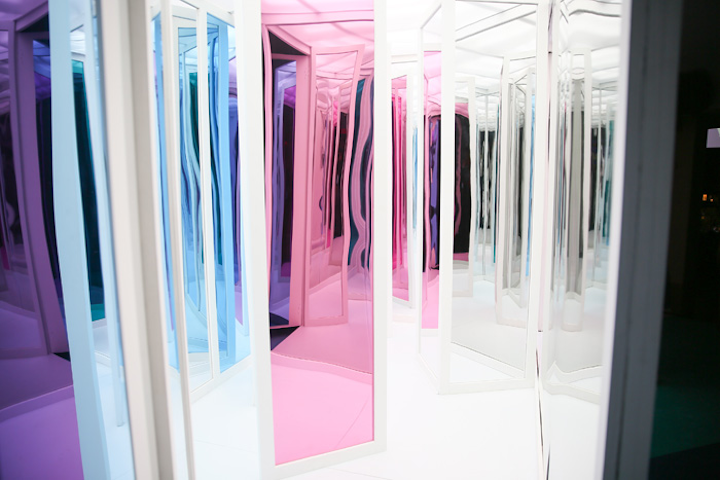 Photo: Angela Pham/BFA.com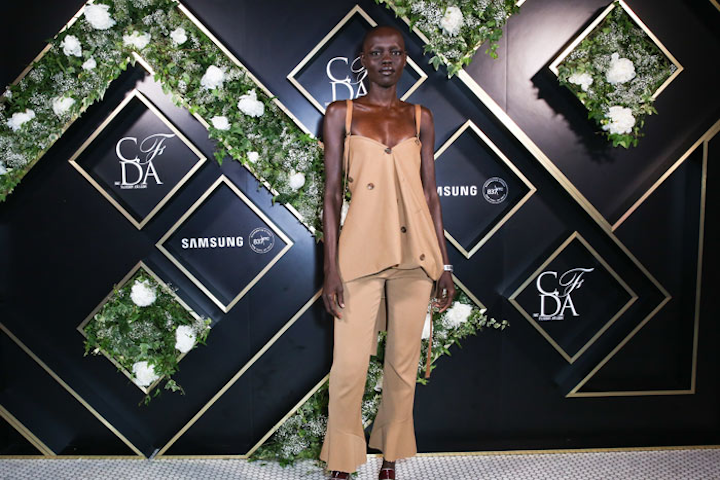 Photo: Sam Deitch/BFA.com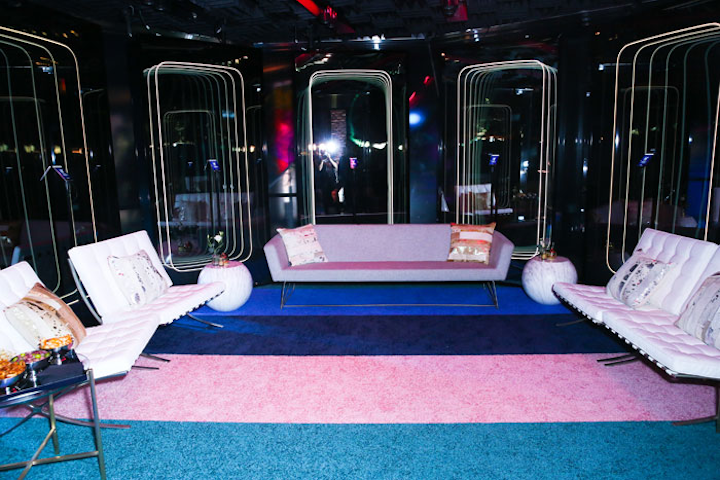 Photo: Sam Deitch/BFA.com
Featured Venues/Suppliers: