Emmys 2017 Preview: Golden Governors Ball Commits to Sustainability
The largest seated dinner in North America will take on a "Golden Grandeur" theme, and all food and decor elements will be recycled, repurposed, or biodegradable.
September 7, 2017
International press assembled on Thursday morning for a preview of the decor, menus, and inspiration for the Emmy Awards' three exclusive dinners. This year's splashy events—the two Creative Arts Balls (set for Saturday and Sunday, following the 2017 Creative Arts Emmy Awards) and the Governors Ball (set for September 17, following the 69th Primetime Emmy Awards)—will all carry the same theme and catering, as per tradition.
Produced by the Television Academy's Governors Ball Committee alongside Cheryl Cecchetto and the Sequoia Productions team for the 20th year, the seated dinners are expected to draw more than 8,500 guests across the three nights. The massive undertaking will require 25,500 pieces of china, 30,000 glasses of champagne, 300 audiovisual technicians, and a venue the length of a football field.
This year's theme will be "Golden Grandeur," and the dinners will show a particular commitment to sustainability. All food and debris will be composted afterward, carpet will be donated to Habitat for Humanity, rentals will be reused, and all lights and fixtures will be energy-efficient.
"The 2017 Governors Ball and Creative Arts Governors Ball events will set the gold standard in terms of elegance and environmental sustainability—verifying the two concepts can be compatible," explained Governors Ball Committee co-chairwoman Barbara Cassel in a press release.
Decor-wise, Sequoia Productions will create a streamlined aesthetic that emphasizes recurring architectural shapes in monochromatic gold. The event's 350 rectangular tables and 4,000 chairs will be complemented by tall, modern table lamps. Floral centerpieces by L.A. Premier will feature more than 20,000 stems of large calla lilies, and 5,000 paper cylinders will create an overhead art installation painted with biodegradable gold coloring. A jaw-dropping 1,200,00 pieces of gold glitter will decorate center stage.
Other notable decor and rental vendors will include Images by Lighting, Classic Event & Tent Rentals, and Resource One Inc.
For the 22nd year, meals are being prepared by chef Joachim Splichal and the team at Patina Catering. In addition to Patina's typical sustainability efforts—which include donating kitchen scraps to local farms for composting—the culinary group has partnered for the first time with L.A. Kitchen. The local nonprofit aims to empower and nourish the community through reclaimed food; the organization's team members who are seeking job training will also have a chance to assist with food preparation at the Emmy events. 
"With over 200 cooks in the kitchen, nearly 20 of my most talented executive chefs, and over 600 servers presenting the final dishes to the guests, catering this event every year is an extraordinary culinary feat," said Splichal in a press release. "I am honored to have members of L.A. Kitchen join our ranks this year and to do whatever I can to give back to the local agricultural community."
Menu development began shortly after last year's Emmys. The 2017 dinners will include three courses: The first course, dubbed Last of the Heirlooms, will feature local heirloom tomatoes, dinosaur plum, red quinoa, charred leek vinaigrette, balsamic jelly, basils, and sea salt. For the main course, guests will dine on pan-roasted filet mignon with mission figs, asparagus, purple marble potatoes, roasted red flame grapes, creamy horseradish purée, and whole-grain mustard sauce. And for dessert, there will be an alunga brownie bar with dulce de leche, roasted cherries, and cherry gel.
Sterling Vineyards will return for a second year as the Emmy Awards' wine sponsor; the wine menu for the dinners will include Sterling Vineyards Napa Valley Cabernet Sauvignon, Napa Valley Sauvignon Blanc, and Napa Valley Chardonnay. (All Emmy winners will also receive a custom-made bottle of Sterling's new luxury Cabernet Sauvignon.) Meanwhile, Ferrari Trento will be the Emmys' sparkling wine sponsor, and Fiji Water will sponsor the red carpet and Governors Balls.
Bartender Charles Joly teamed up with director and producer Brett Ratner to design a signature Emmy cocktail. The drink will include the Hillhaven Lodge Blended Straight American Whiskey, along with absinthe, spiced pear liqueur, and fresh lemon juice. 
The Governors Ball dinner being held after the Emmys telecast will host more than 4,000 Emmy winners, nominees, and members of the entertainment industry, making it the largest seated dinner in North America. The 69th annual Emmy Awards will be held at the Microsoft Theater on September 17, and will be aired live on CBS. White Cherry Entertainment is producing the show, and Stephen Colbert will host.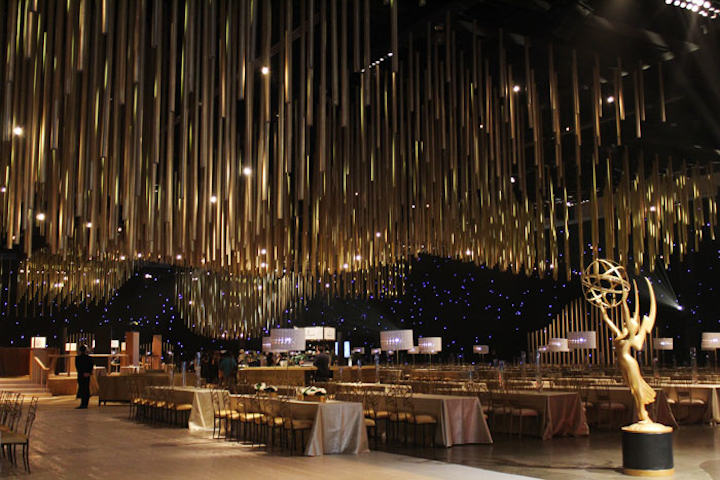 Photo: Claire Hoffman/BizBash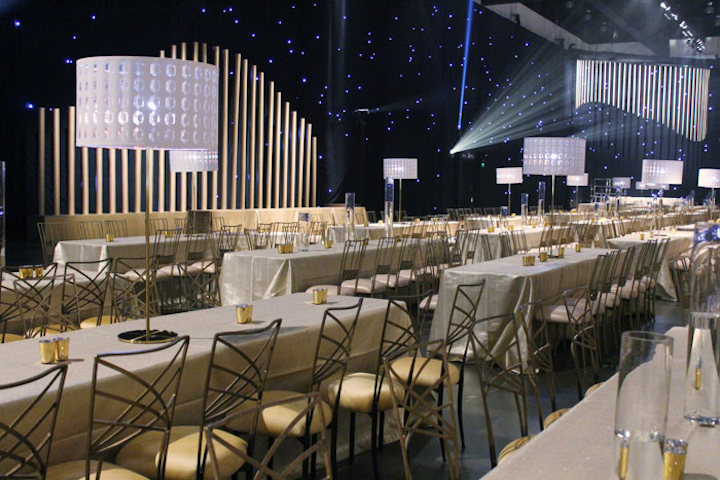 Photo: Claire Hoffman/BizBash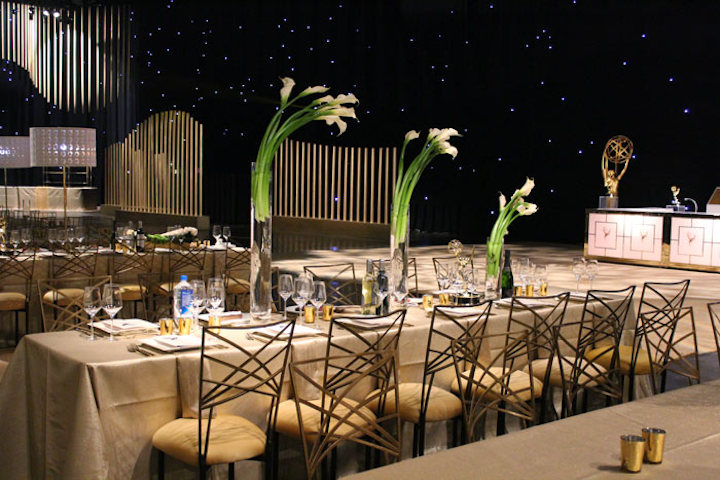 Photo: Claire Hoffman/BizBash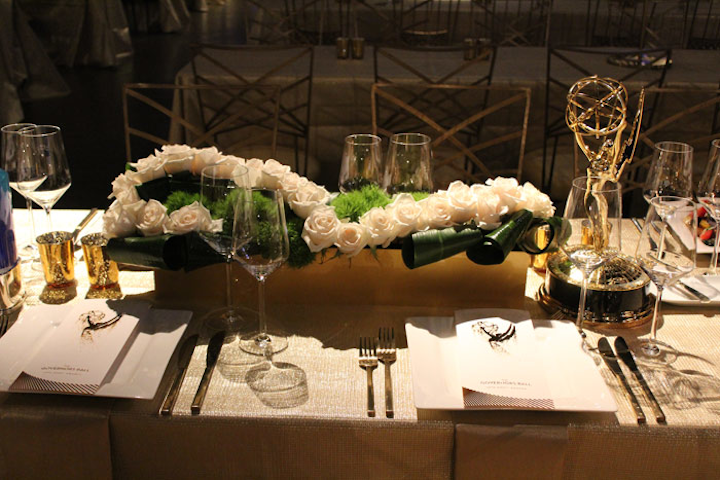 Photo: Claire Hoffman/BizBash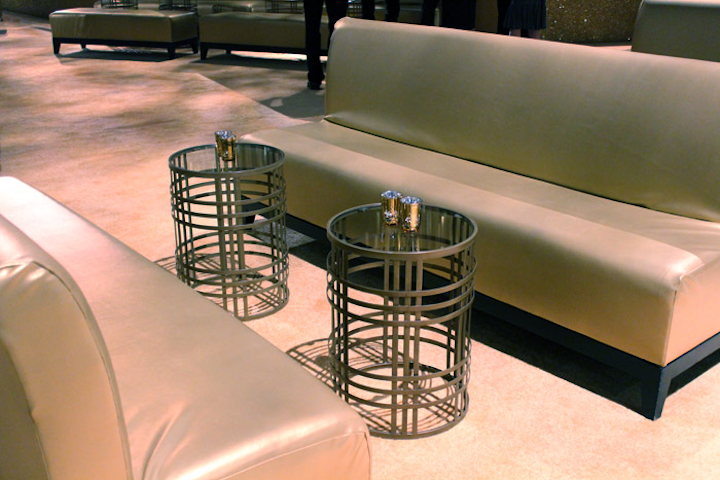 Photo: Claire Hoffman/BizBash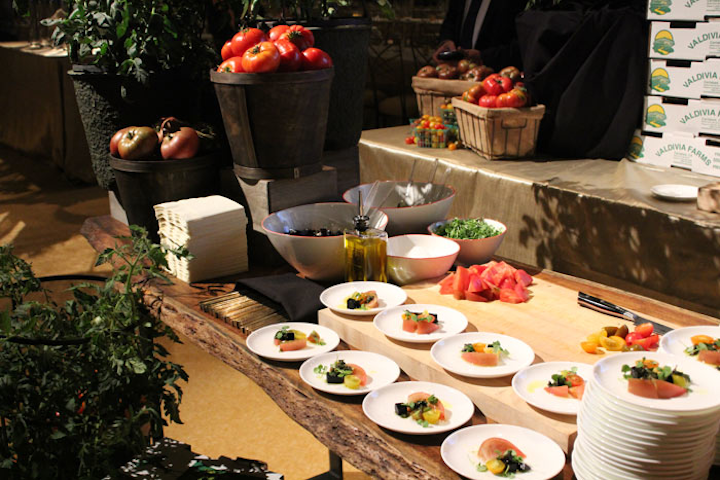 Photo: Claire Hoffman/BizBash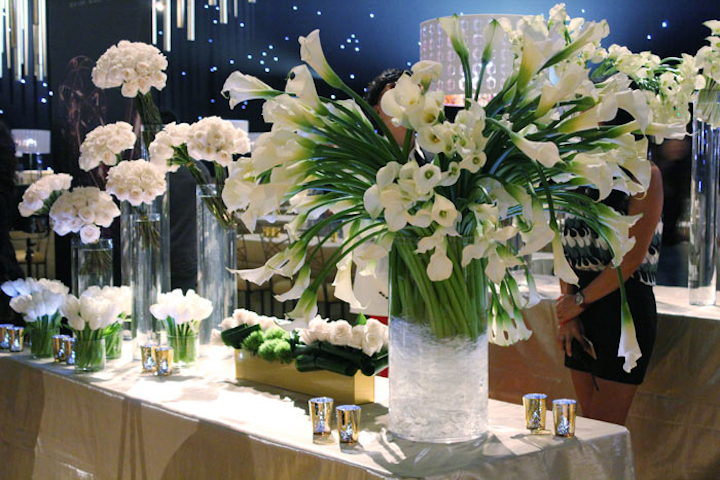 Photo: Claire Hoffman/BizBash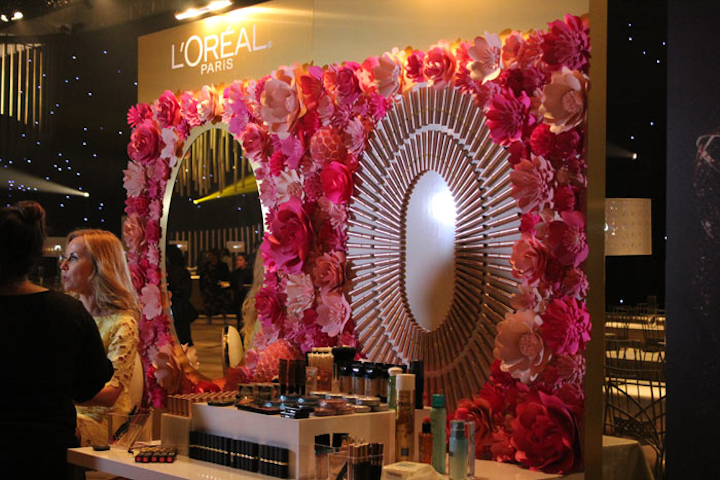 Photo: Claire Hoffman/BizBash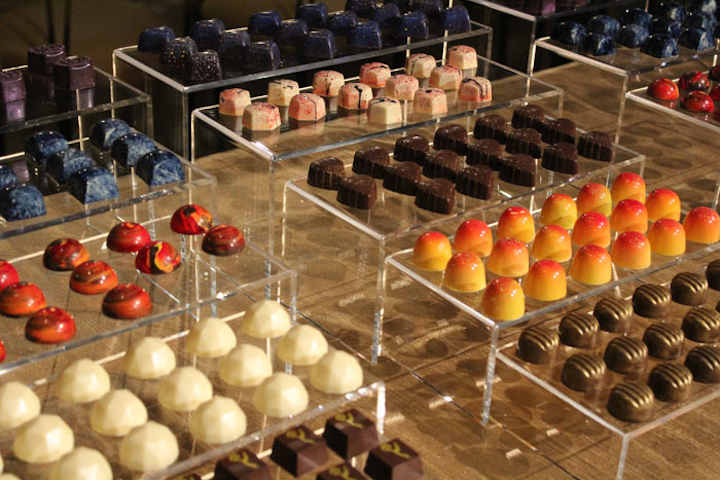 Photo: Claire Hoffman/BizBash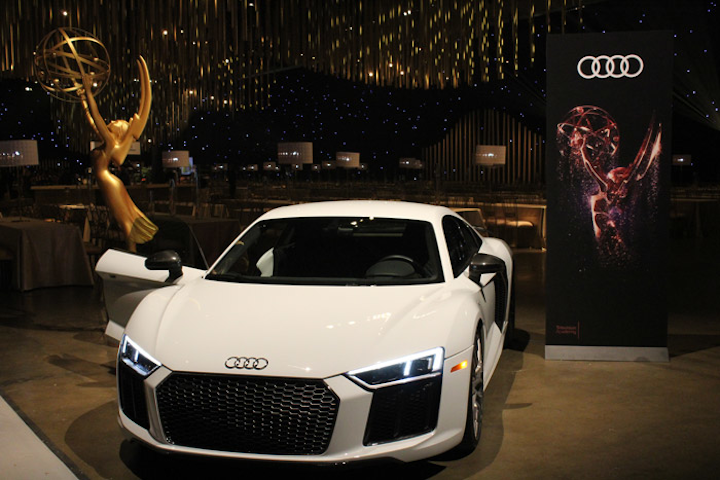 Photo: Claire Hoffman/BizBash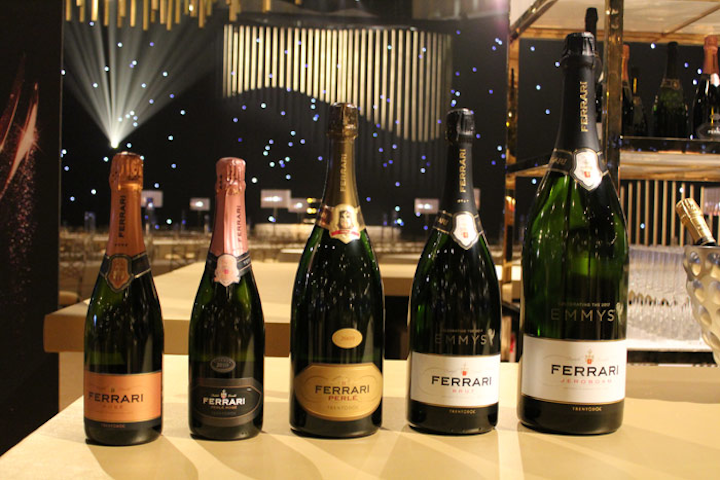 Photo: Claire Hoffman/BizBash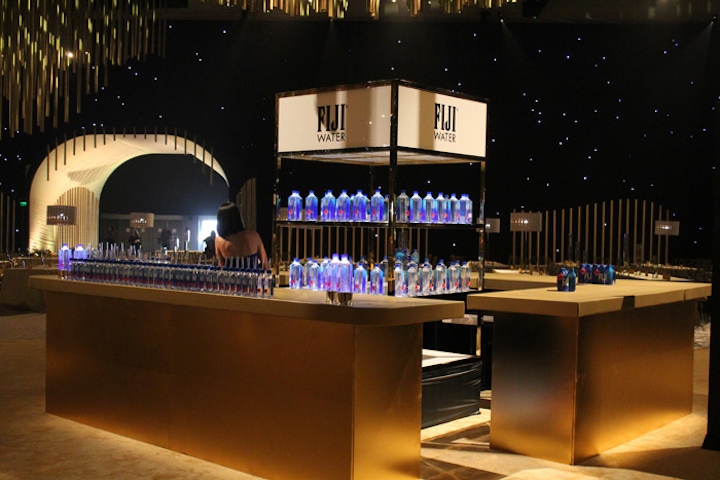 Photo: Claire Hoffman/BizBash
Featured Venues/Suppliers: