Celebrating its fifth anniversary, the III Points Music, Art & Technology Festival boasted an even bigger presence upon its return to the Wynwood Art District from October 13 to 15. A year after weathering the devastating effects of Hurricane Matthew, event organizers strongly bounced back with visually stunning audiovisual effects and edgy activations.
But rather than focus on the climate, festival co-founder Erica Freshman worked to design a new canvas at the event, held again at Mana Wynwood. "We push ourselves to think of the grounds as a clean slate," she said. "We wanted to create a living installation for people to see the grounds with fresh eyes and a fresh mind."
Freshman's vision was evident throughout the weekend, thanks to several enhancements and additions that made III Points engaging for the 40,000 guests, representing a 15,000-person increase in attendance from 2016.
Outside of the festival grounds, more than 30 activations popped up at a dozen offsite properties. From a kickoff party at Soho Beach House and a closing party at the East hotel, to yoga on the terrace of Club Space and a Saturday pool party at Plymouth Hotel, III Points spanned both old and new venues from Wynwood to downtown, and from Brickell to Miami Beach.
Each evening, III Points transitioned to its home base at Mana Wynwood, which saw 12 hours of genre-spanning electronic, indie, and hip-hop music from more than 120 artists. Headliners included Gorillaz, the XX, Nicolas Jaar, Bonobo, and Kaytranada. "We did increase the budget, but it was what was needed to match the talent," Freshman said.
Returning sponsors like Becks, Zignum Mezcal, and Red Bull provided brews, cocktails, and energy drinks for the masses, but the addition of several new brands made interacting between music sets enjoyable for attendees who perused the decorated grounds. Fireball Cinnamon Whisky ambassadors handed out rubber bracelets to redeem for free shots, promoting the spirit's "Ignite the Nite" campaign. In addition, Stillhouse poured its American clear whiskey into themed cocktails at stationed bars.
When it came to swag, Toyota was the most popular tent. Promoting its new 2018 CH-R vehicle release, the "Once Upon a Drive"-theme promotion invited guests into the car's makeshift photo booth to pose. Guests who submitted contact information into tablets received pink-and-orange scarves with both the CH-R and III Points logos, along with iPhone- and Android-compatible electronic fan attachments. And, in anticipation of Saturday's rainfall, disposable poncho handouts were a useful amenity. Toyota also offered non-alcoholic beverages: a variety of punch-theme potions poured over dry ice. "The Toyota team was really collaborative and cool. They understood how to activate at a festival," Freshman said.
Activities included a pop-up nail salon created by the III Points producers that invited guests to chat with one other or watch pornography on television.
The outdoor focal point of the event was the Mind Melt stage, which was outfitted with a 50-foot video wall, image screens, and an L-Acoustics sound system that accommodated well over 10,000 guests. A gleaming disco ball from Fort Lauderdale-based Everlast Productions hung from a construction crane and became the centerpiece of the outdoor arena, encouraging lighting designers to use the added effect after sunset.
The event also encompassed new multi-sensory, technological art experiences. On the far end of the space was "the Ship" by Brian Eno, presented by ICA and III Points, which invited guests into a dimly-lit room where more than 20 speakers were scattered on the walls to create an atmospheric audio escape. Guests took to the refuge for relaxation, yoga, and meditation.
Also inside the warehouse was the Dither stage, curated by Tara Long and designed by Andrew Byrd, which featured cameos by local artists. The unconventional platform was situated between two sets of doors and focused on expression and programming. A booth offered passersby an intimate look at in-studio performing, while a smaller, live setup offered a front-row performance view. Jolt Radio live streamed the audio activation.
On the west end of the warehouse, visual works were spread throughout the space. Videoscope by Miguel Prypchan, Nonotax Studio's Daydream V.4, and Metropolis by returning artist Jason Boogie included projections in different colors and dimensions. "We wanted to play off the vastness of the space with large light installations, to allow people to get lost," Freshman said.
Director of production Ross LaBrie expanded his behind-the-scenes operation for smooth execution at the five-stage event. "The fine details are important to us," he said. "We want the experience for the attendee to be dynamic on many levels, while maintaining the highest level of technical production at all times."
LaBrie tapped several production companies to assist, including two-year partner Unreal-Systems, which oversaw the sourcing of all staging, lighting, video, and technical personnel, among other duties, LaBrie said.
Freshman confirmed that III Points will return in 2018 for a sixth edition.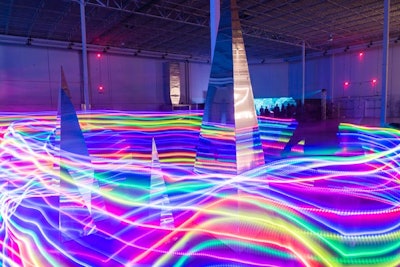 Photo: Skyler Greene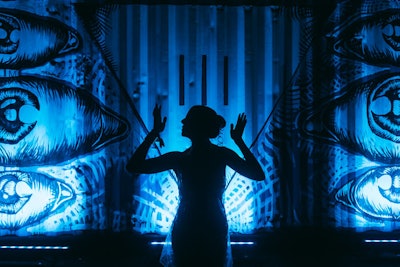 Photo: Adinayev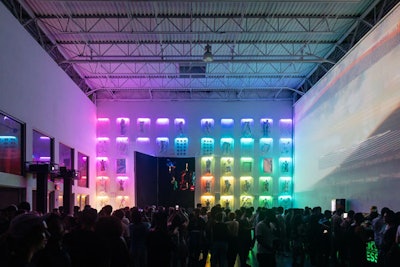 Photo: Adinayev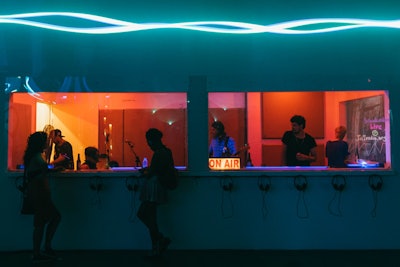 Photo: Adinayev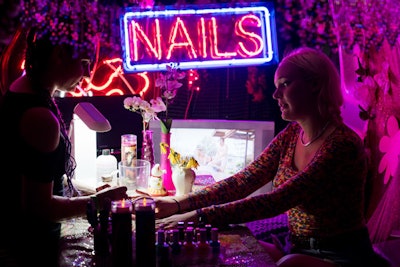 Photo: Adinayev
Mind Melt Stage Disco Ball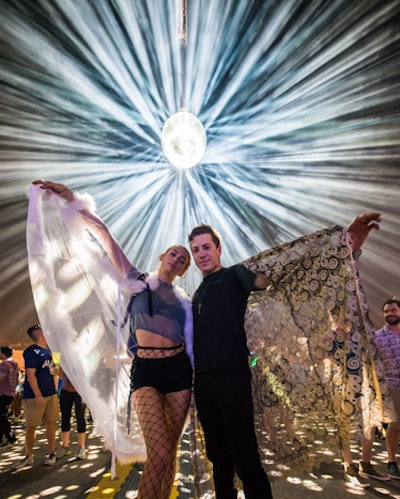 Photo: Adinayev
Photo: Adinayev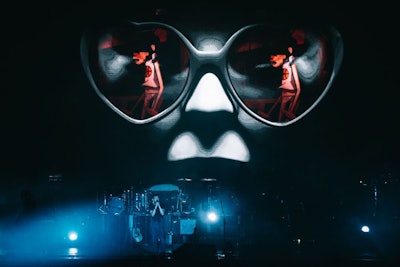 Photo: Adinayev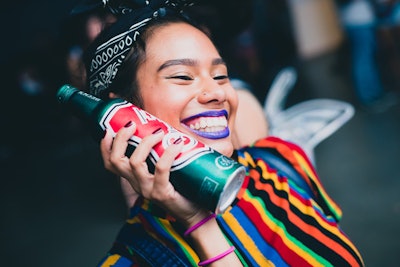 Photo: Adinayev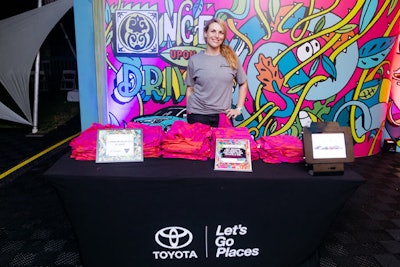 Photo: Adinayev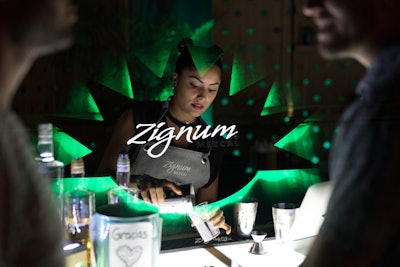 Photo: Adinayev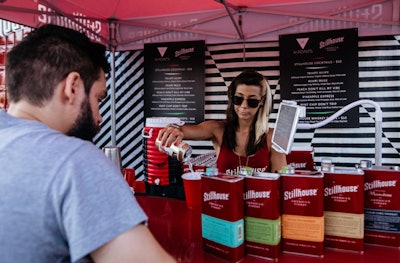 Photo: Adinayev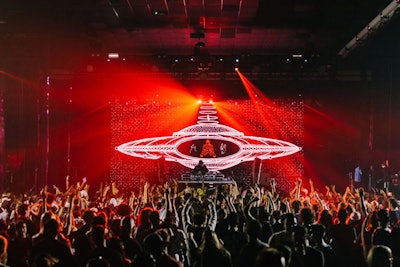 Photo: Adinayev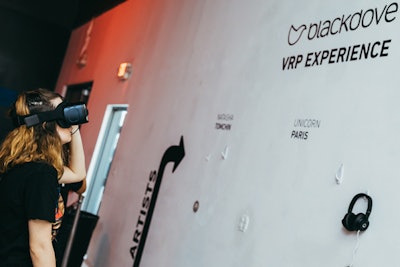 Photo: Adinayev