Oscars 2018 Preview: See Inside the Weekend's Biggest Party
This year's splashy Governors Ball will pay tribute to the history of film.
March 1, 2018
On Thursday morning, the Academy of Motion Picture Arts and Sciences hosted a press preview to reveal details for its annual Governors Ball, which takes place at the Ray Dolby Ballroom at Hollywood & Highland immediately following the Oscars on Sunday.
This year's splashy event—which will draw 1,500 winners, nominees, presenters, and other A-listers—will honor the award ceremony's 90th anniversary with a celebration of the history of film. Original, seminal artifacts will be on display, as well as footage and stills from iconic movies, curated music from every era of filmmaking, and a presentation on the history of Oscar statuettes.
Overseeing the planning for the first time this year is Academy governor Lois Burwell, an Oscar-winning makeup artist. She will team up with longtime event producer Cheryl Cecchetto of Sequoia Productions, who will manage all details of the decor and entertainment for the 29th consecutive year.
"Lois Burnwell has been an absolute dream to work with, and her endless amount of incredible knowledge of film is going to be translated through the entire Governors Ball," said Cecchetto to the group of assembled international press.
Decor will call for 2,000 yards of linens in elegant color tones including Oyster Metallic Mesh, Platinum Gemstone, Champagne Metallic Nusilk, Bronzine Nusilks, Coffee Bark Taffetas, Antique Ivory Taffetas, and Champagne Halo Circle. Flowers from longtime collaborator Mark's Garden will include 5,000 succulents mixed with roses and ranunculus arranged in gold and copper containers. The flowers will later be planted at the Motion Picture Television Fund.
For the 24th consecutive year, chef Wolfgang Puck will cater. Eric Klein, Puck's vice president of culinary, is working alongside the famed chef to create more than 60 dishes, from one-bite hors d'oeuvres to small-plate passed entrees. New this year is an increased focus on vegan and gluten-free items; a designated chef is available solely to accommodate guests with dietary restrictions. Vegan options include housemade spinach campanelle with English peas, cipollini onions, and roasted tomatoes.
Puck's signature dishes such as smoked salmon Oscars, potato with caviar, and truffle macaroni and cheese will return, alongside new items such as Miyazaki Wagyu beef tartare on puffed black rice, crab-stuffed hibiscus, taro root tacos with spiced eggplant, edamame and black truffle pot stickers, and black bass with salsa verde.
The pastry team of Kamel Guechida, Monica Ng, Garry Larduinat, and Jason Lemonnier will create more than three-dozen types of desserts, including Ruby chocolate strawberry and cream. The dessert uses Callebaut Ruby chocolate, a new varietal of chocolate that is naturally pink and fully sustainable; Wolfgang Puck Catering is currently the only company in the U.S. to be using and serving the chocolate.
Piper-Heidsieck Champagne and Francis Ford Coppola Wines will provide beverages, and specialty cocktails will be made with Tequila Don Julio.
In all, 300 chefs will be working in the kitchen, while 850 service and support staffers will be in the ballroom. Guests will use some 13,000 glasses, 4,800 small plates, and 6,000 cocktail forks.
The 90th Academy Awards will be held on March 4 at the Dolby Theatre, and broadcast live in ABC in more than 225 countries.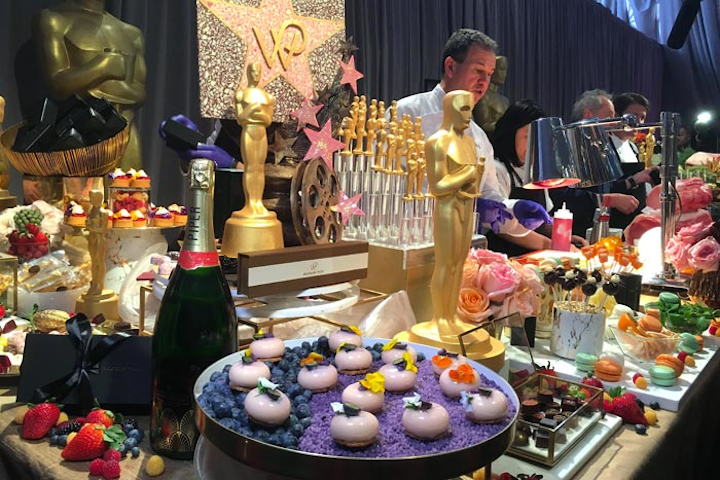 Photo: Claire Hoffman/BizBash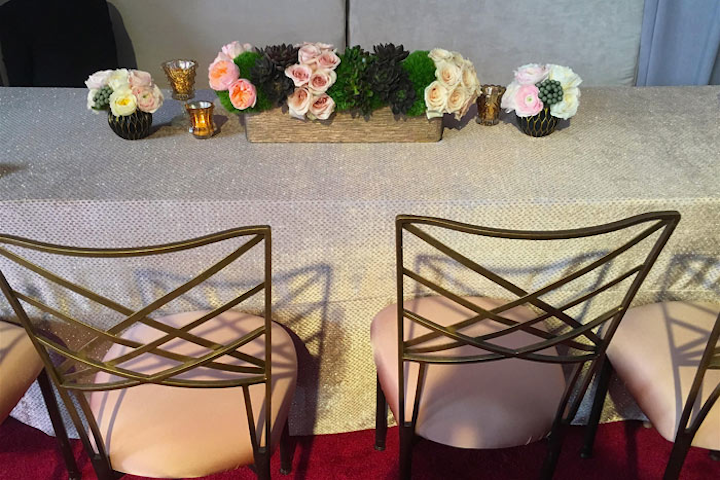 Photo: Claire Hoffman/BizBash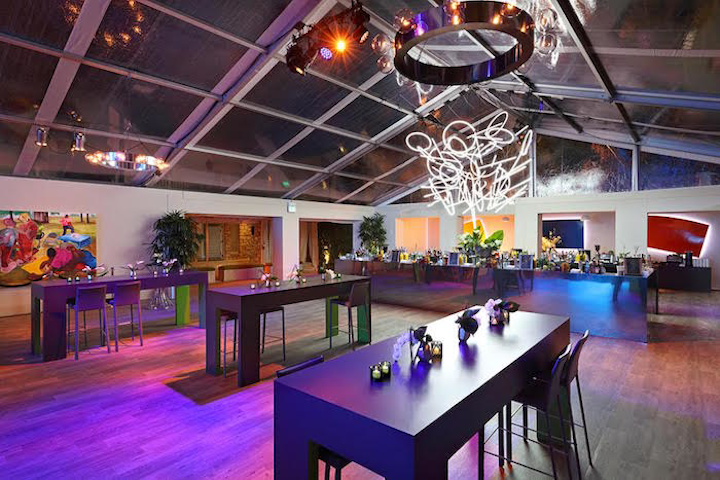 Photo: Claire Hoffman/BizBash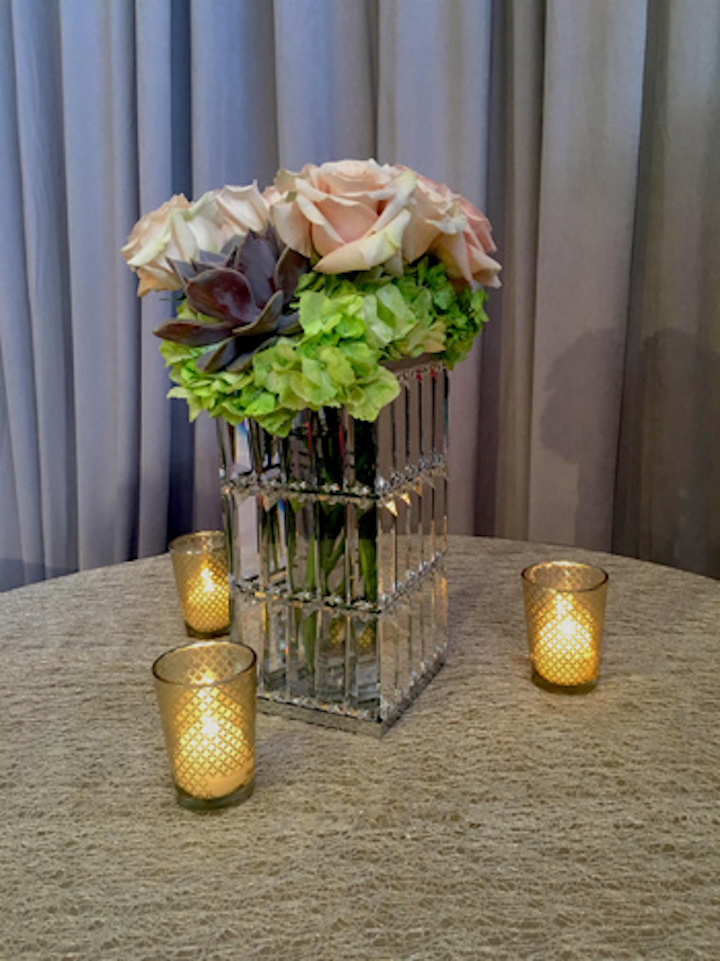 Photo: Claire Hoffman/BizBash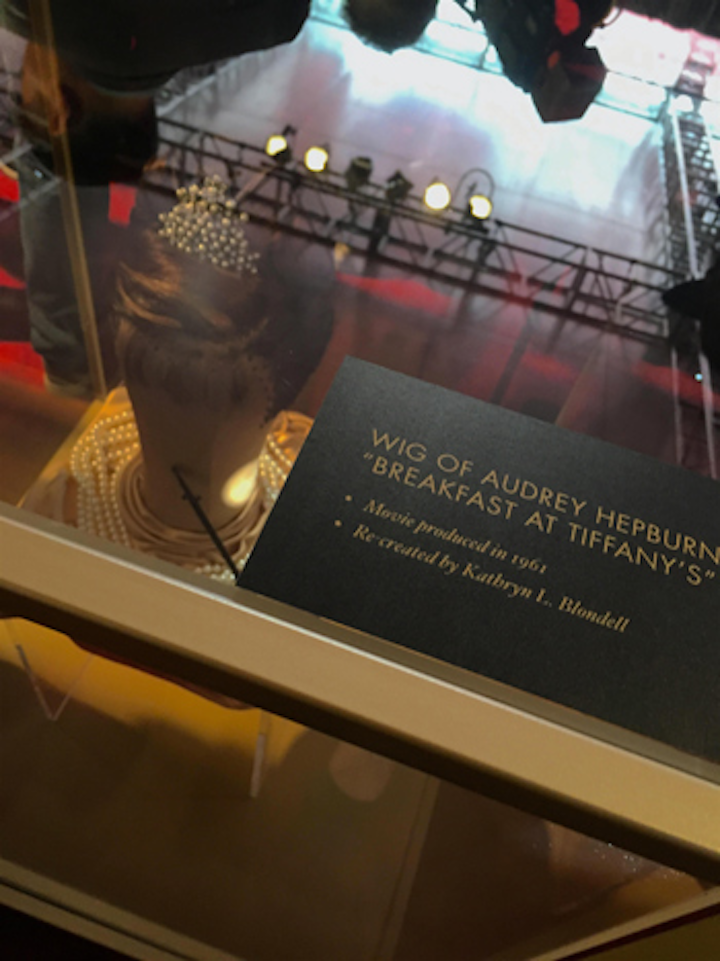 Photo: Claire Hoffman/BizBash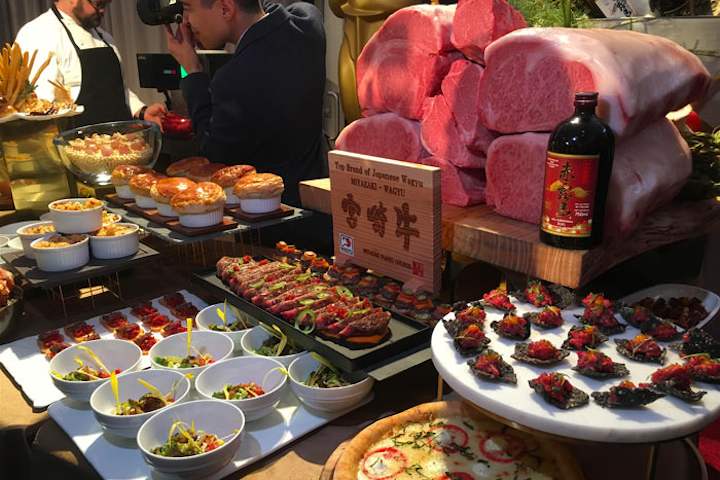 Photo: Claire Hoffman/BizBash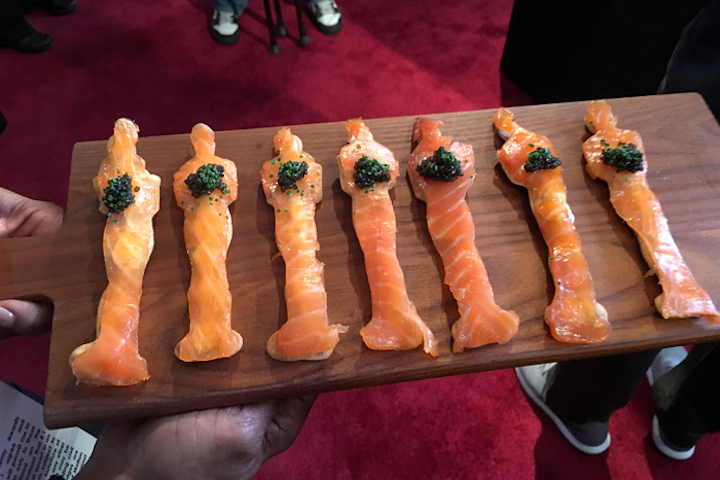 Photo: Claire Hoffman/BizBash.
Photo: Claire Hoffman/BizBash
Featured Venues/Suppliers: