16 Creative Highlights From a Revamped C2 Montréal
The eighth edition of the international business conference revolved around the theme of "Tomorrow," which was manifested through a new venue, new and reworked teambuilding and networking activities, and reconstructed stage setups.
May 30, 2019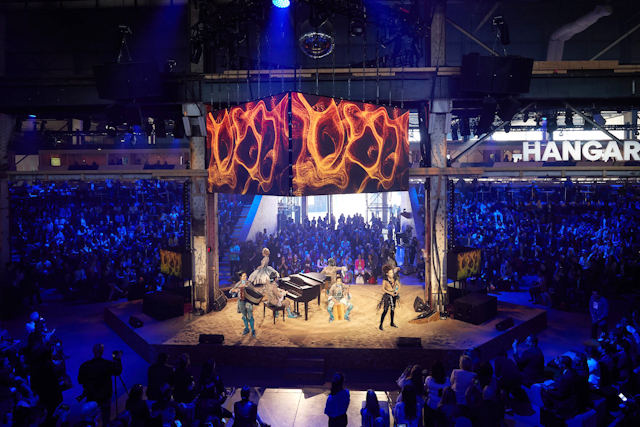 The Agora space provided one of the main stages for speakers and performances, including an opening night show by Cirque du Soleil. The hexagonal, 360-degree stage was covered in sand, which C2 president Richard St-Pierre said was a nod to the conference's commitment to sustainability. Efforts to reduce the conference's carbon footprint included providing recyclable attendee badges, banning straws and single-use water bottles on site, and reducing the proportion of fossil fuel-powered machines used in the buildout to below 40 percent. Another section of the space also held the "Braindate Lounge," where attendees had one-on-one conversations on specific topics.Photo: Courtesy of C2 Montreal

MONTREAL—C2 Montréal is in a state of reinvention. For the eighth edition of the international business conference, this was most apparent with the introduction of a completely new venue. C2 was held at Grandé Studios, a 200,000-square-foot studio space in the Point-Sainte-Charles neighborhood, located on the grounds of the former Grand Trunk Railway yards, which was once Canada's largest train repair shop.
The conference's new home provided double the space of its former location at the Arsenal and featured 60-foot ceilings, an abundance of natural light, and a variety of different layouts for three speaker stages and multiple brainstorming and networking experiences. The new venue also set the tone for the conference's 2019 theme of "Tomorrow."
While "Tomorrow" could be interpreted in countless ways, C2 chief creative officer Genifere Legrand said the idea was to have the theme serve as a call to action, stressing the fact that "tomorrow is right now"—and that people can make an impact on the future by taking action today.
"['Tomorrow'] really guided us in building this year's program," said Legrand. "We invited a lot of speakers to talk about how we can make our society better, especially regarding the environmental challenges we're facing and the technology issues we might face."
Nearly 7,000 people attended C2 from May 22 to 24 to see a lineup of high-profile speakers representing numerous industries. Speakers included filmmaker Spike Lee; Endeavor C.M.O. Bozoma Saint John; Lightspeed founder and C.E.O. Dax Dasilva; tech entrepreneur and rapper Will.I.Am; chef Marcus Samuelsson; astronaut David Saint-Jacques; and A.I.-powered social robot Bina48.
For off stage experiences, the new venue provided an opportunity for the conference to deliver new and reinterpreted labs—the conference's signature brainstorming environments—as well as reworked networking areas and creative, Instagram-worthy meeting spaces.
"The size of the venue influenced the way we built the program," said Legrand. "But we always play with the same elements that are part of C2's DNA. It's all interlinked."
The site plan allowed for Legrand and her team to plan for one main stage (Forum-Solotech), a smaller, more intimate stage (Cabaret-Quebec), and a stage that also doubled as a public space for connection, called the Agora. The Agora not only held talks and performances, but provided a more open environment for attendees to have "braindates," the networking platform created by technology company E180. As with last year's conference, attendees could schedule these one-on-one conversations on the conference's Klik registration platform or at the event.
Grandé Studios also allowed for attendees to experience the C2 Village, the conference's outdoor plaza, as soon as they entered. The casual atmosphere offered everything from notebook-making and local food trucks to a pop-up Nespresso café and goat yoga. The plaza also featured the returning Cabana bar, serving as a central point for attendees looking to mix and mingle.
One of the conference's most outlandish moments, however, came from the venue's ceiling. To pay homage to the venue's history, the conference tapped a group of aerial artists to spontaneously appear, wearing 19th-century industrial costumes, and perform acrobatics and music from above. Legrand said the idea was for the artists to represent spirits who lived in the venue. And it's an idea that encapsulates how C2 Montréal continues to offer a conference like no other. 
C2, which stands for commerce and creativity, was launched by creative agency Sid Lee in collaboration with founding partner Cirque du Soleil. The ninth edition of the conference is slated to take place May 27 to 29, 2020.
Here's a look at some of the creative highlights from this year's conference.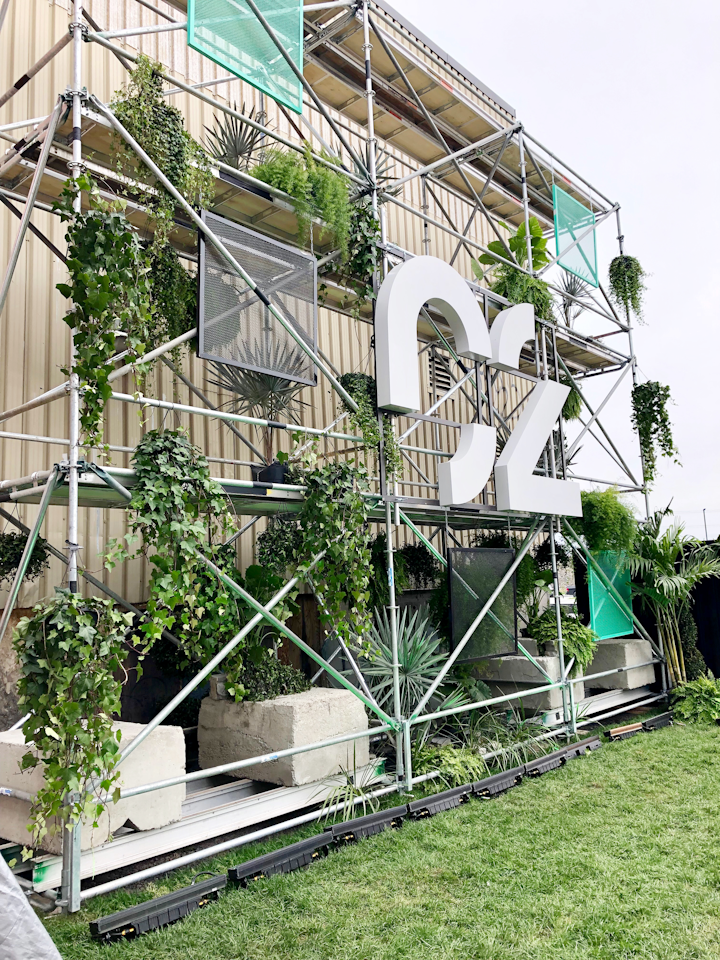 Photo: Ian Zelaya/BizBash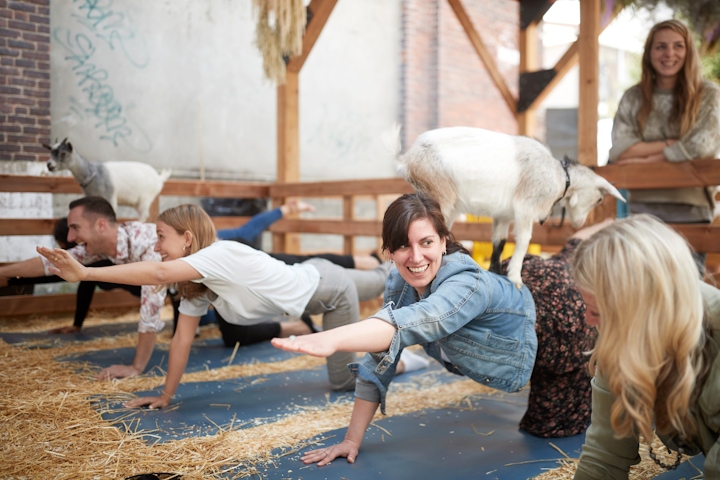 Photo: Jimmy Hamelin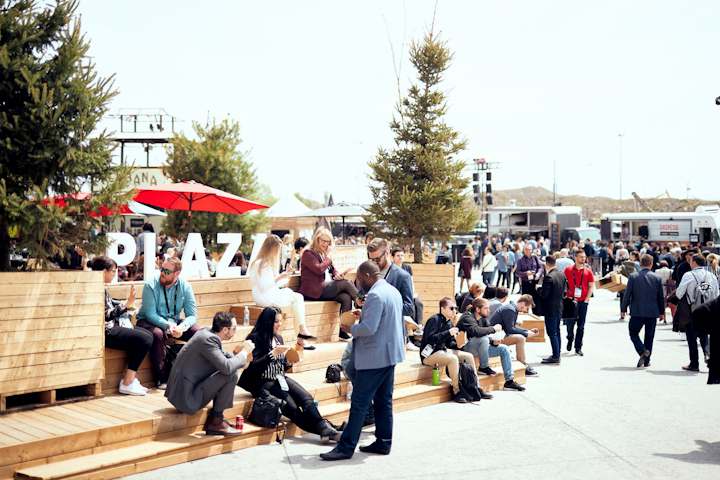 Photo: Courtesy of C2 Montreal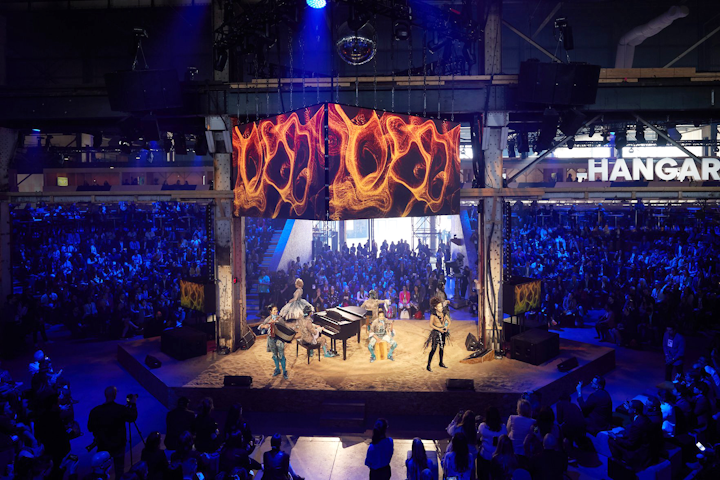 Photo: Courtesy of C2 Montreal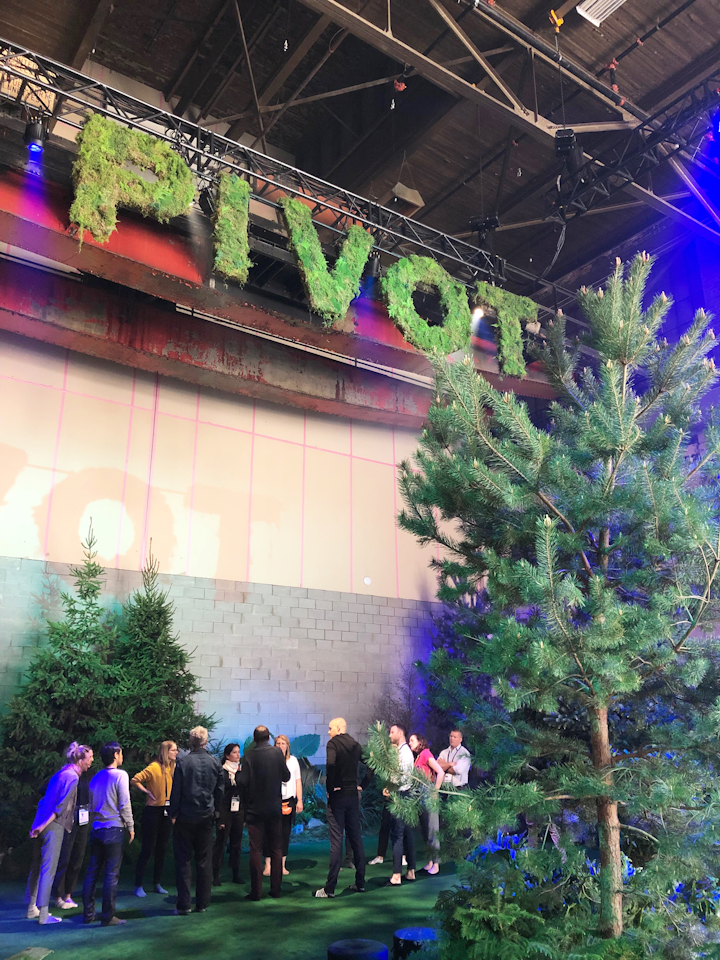 Photo: Ian Zelaya/BizBash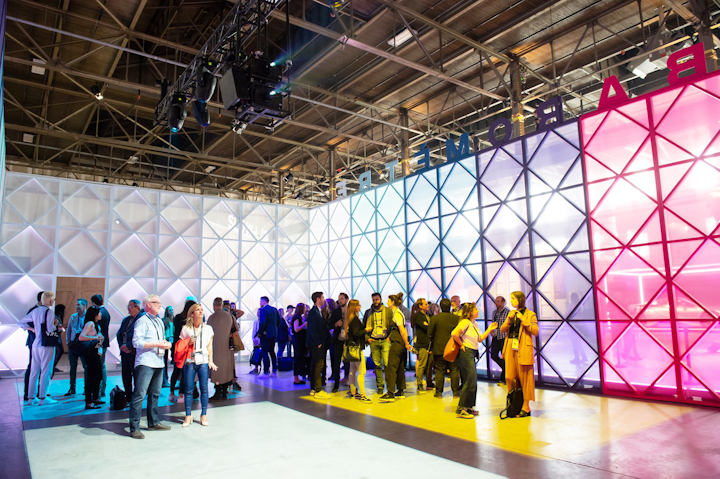 Photo: Agnieszka Stalkoper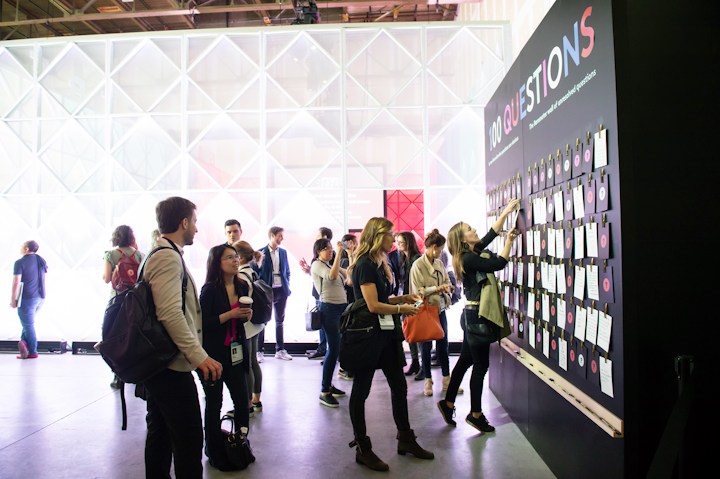 Photo: Agnieszka Stalkoper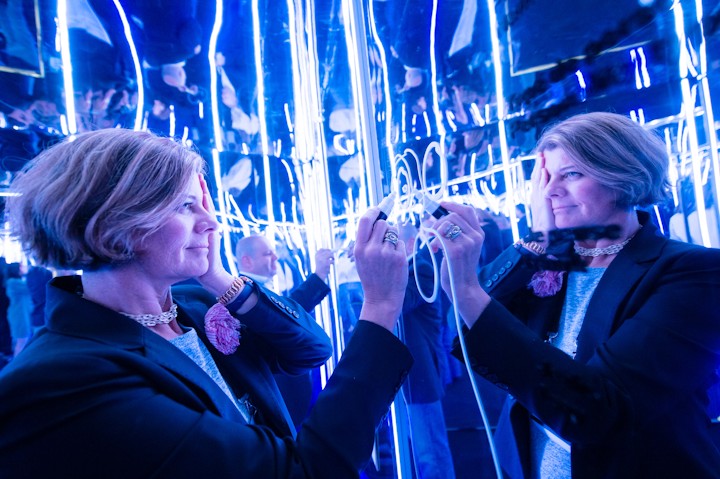 Photo: Agnieszka Stalkoper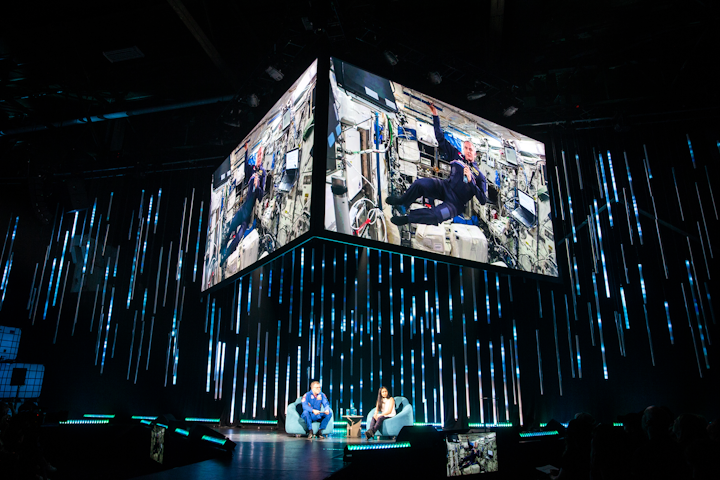 Photo: Arianne Bergeron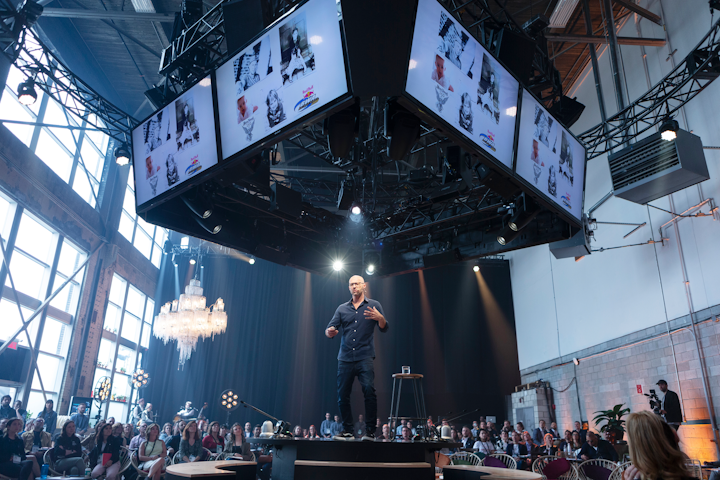 Photo: Allen McEachern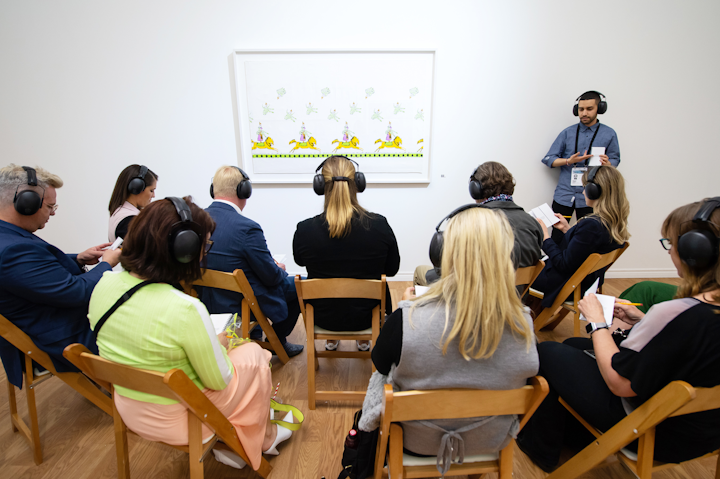 Photo: Agnieszka Stalkoper. Artwork courtesy of the Andy Warhol Foundation for the Visual Arts, Inc. / Licensed by SOCAN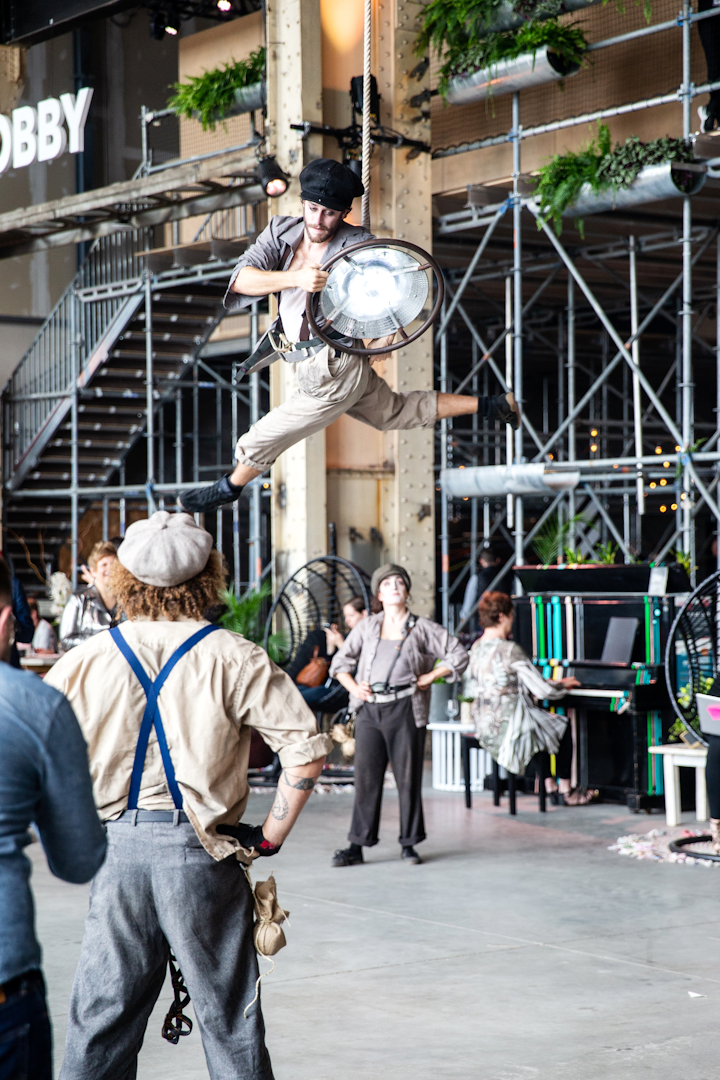 Photo: Arianne Bergeron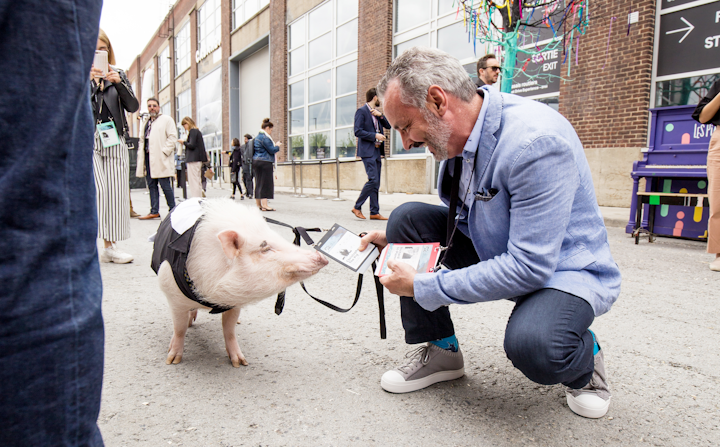 Photo: Mathieu Dunberry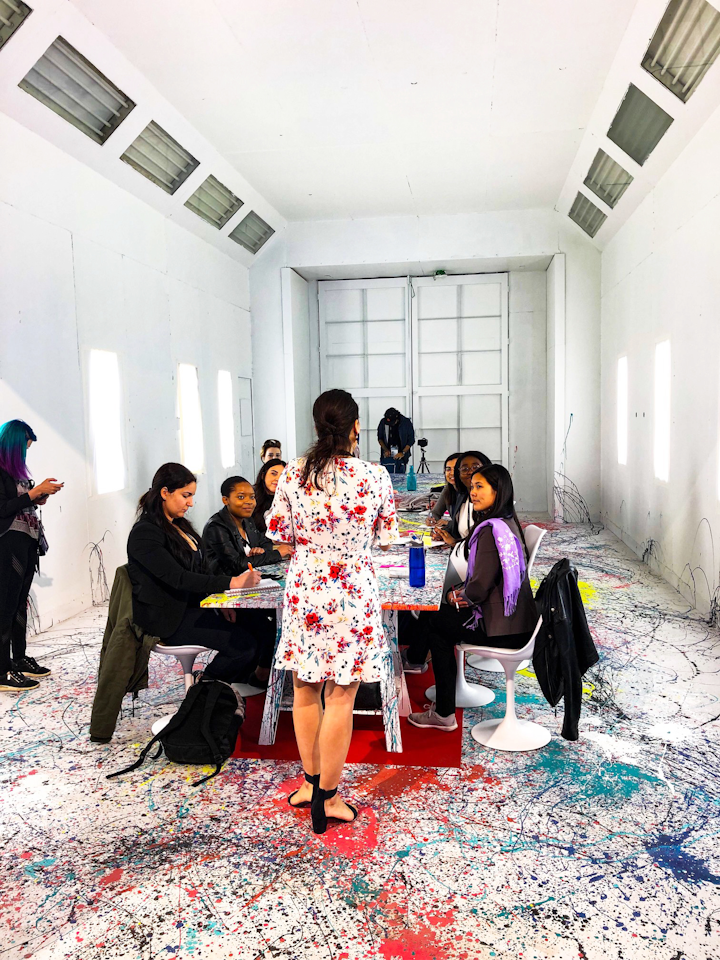 Photo: Courtesy of C2 Montreal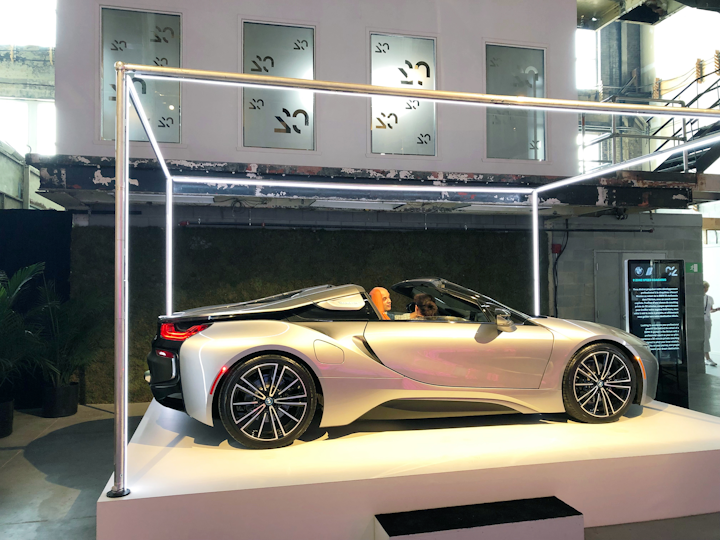 Photo: Ian Zelaya/BizBash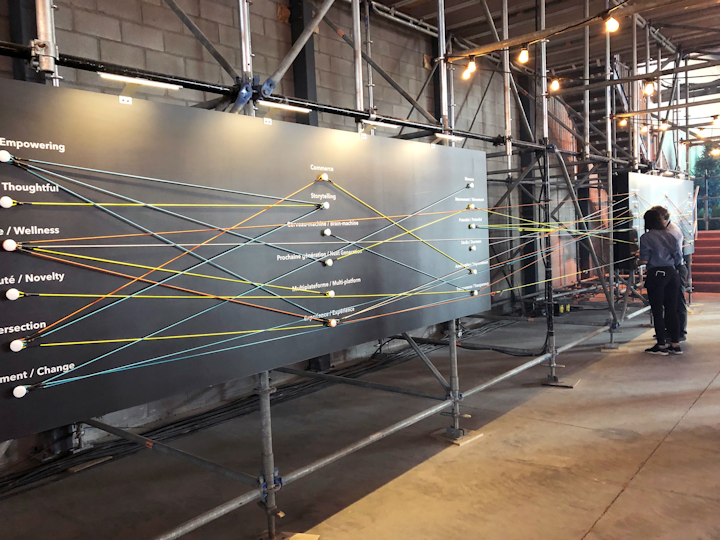 Photo: Ian Zelaya/BizBash