Expert Tips for Planning an Event on an Unusual Holiday
Find out how these companies, brands, and experts market around special days like National Sushi Day.
January 13, 2020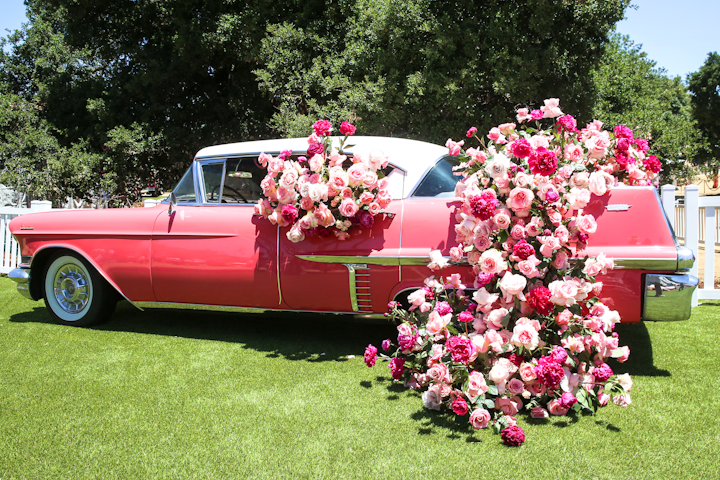 Photo: Marc Patrick/BFA.com
There was a lot to celebrate on Friday, October 4, 2019. It was National Cinnamon Roll Day, National Vodka Day, National Taco Day, and National Golf Lovers Day, among others. This is all according to National Today, a website that tracks the more than 1,000 holidays—both widely-recognized and newly-imagined—that most likely pop up in your social media feeds.
For brands, incorporating one or more of these holidays into an event or a marketing plan can be an easy way to grab attention. Find out why these days are worth celebrating, and how brands are standing out in what can be a very crowded calendar.
National holidays can drive buzz, both online and in real life.
For National Sushi Day in June, new Manhattan sushi shop Rolln planned a giveaway of its seasonal Summer Mango Shrimp roll for the first 100 customers in the door. Rolln ended up giving away 200 rolls; the response was that strong. "We were pleasantly surprised: When the doors opened, there was this massive line of people. Probably 90 percent of people were new customers," co-founder David Tam says. The promotion's impact extended beyond that new holiday, which launched in November 2018. "In the weeks after, I could overhear conversations that our staff was having with customers saying, 'Oh hey, I came in for National Sushi Day and I really loved it so I'm coming back,'" Tam says.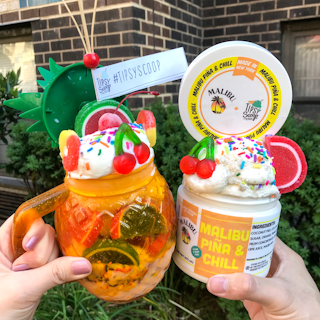 For National Ice Cream Day, Tipsy Scoop launched a Malibu Rum-based flavor and held a theme party.Photo: Courtesy of Tipsy ScoopSimilarly, the founder of boozy New York ice cream shop Tipsy Scoop offers free scoops to the first 100 customers in line every National Ice Cream Day, incorporating social media outreach and much fanfare in the stores. "With National Ice Cream Day, we want to be part of that conversation. If we weren't, that would be a problem," founder Melissa Tavss explains. This year's holiday coincided with the launch of a Malibu Rum-based flavor, and Tipsy Scoop turned July 21 into a party with beach chairs and pineapple-theme decorations. "It's so crowded for the traditional holidays. It's harder for brands to be included in any content," Tavss says. "If you're going with a food holiday, you're sort of creating it as your own Christmas. It makes it a little easier to be the center of attention."
Be discerning and strategic with which holidays you celebrate.
There's a dedicated day for seemingly anything you could think of (case in point: February 5 is apparently National Chocolate Fondue Day). But these brands suggest picking holidays that are more broad and don't feel forced.
"Be creative with the holidays that you choose to work with but don't align your brand with a holiday that doesn't make any sense," Tavss says. "If there was a National Hot Dog Day, which I'm sure there is, I'm not going to make a boozy hot dog flavor just to be part of that conversation. People will see through that and not be interested in that. Be creative but don't take it to a level that you're compromising your product."
Hannah Schneider, founder of PR firm Hannah Schneider Creative, stresses to her clients the need to be strategic. "I feel like restaurants have this pressure to do something for every food holiday," she says. "If you're going to do it, be creative and stand out. I think there is certainly a way to do things that are out of the box that can again be a great return. But I think if you're doing it just to do it without a plan in place, I think it's a waste of time and resources." Schneider says interactive events work well, like the D.I.Y. lobster roll bar with quirky toppings that New York restaurant Flex Mussels created for National Lobster Day on June 15.
Tie the holiday back to charity.
National Pancake Day and National Bacon Day are huge events at breakfast-and-brunch chain Snooze, an A.M. Eatery, which has been celebrating these food holidays for the past 10 years. "It is a staple of what we do," says Andrew Jaffe, C.M.O. of Snooze, calling out special one-day-only menu items for the holidays like bacon cocktails or coffee-and-doughnuts-flavor pancakes. For each holiday, Snooze donates proceeds from the day's menu to a community partner. This year's National Pancake Day, for example, raised more than $46,000 for the chain's local garden nonprofits.
"I think [diners] really enjoy getting the opportunity to try some of these new pancakes that they don't normally get to try," Jaffe says. "They get even more excited by the fact that it's actually doing some good and giving back to their local communities. It's a double-win for everybody."
These holidays are naturally photo-op friendly.
Event Eleven's Tony Schubert partnered with Ben Biscotti, Bobby Rossi, Sylvain Bitton, and David Jarret to create Rosé Day L.A., a petal-pink-hued celebration on National Rosé Day. Its second annual gathering presented by Corkcicle took place this June in Malibu. The ticketed and celeb-heavy 4,000-guest event included over-the-top decor like a pink Cadillac covered with roses and a French garden sponsored by L'Oréal Paris.
"The goal from the beginning was always to have the social media moment for guests to interact with and take pictures of and be immersed with," Schubert says. "It's really a social playhouse. Every place you turn there's an opportunity to take a picture or be infused into one of the installations." Schubert's next challenge is to dream up more rosé-colored photo opportunities for Rosé Day L.A 2020, with hopes of bringing the party across the country to the Hamptons.
This story appeared in BizBash's Fall 2019 issue.