HP's Marketing Chief Shares 7 Rules for Effective Brand Activations
Emily Ketchen, the tech brand's head of Americas marketing, discusses how to connect with consumers, the difference between millennials and Gen Z, how to keep an annual event fresh, and more.
December 16, 2019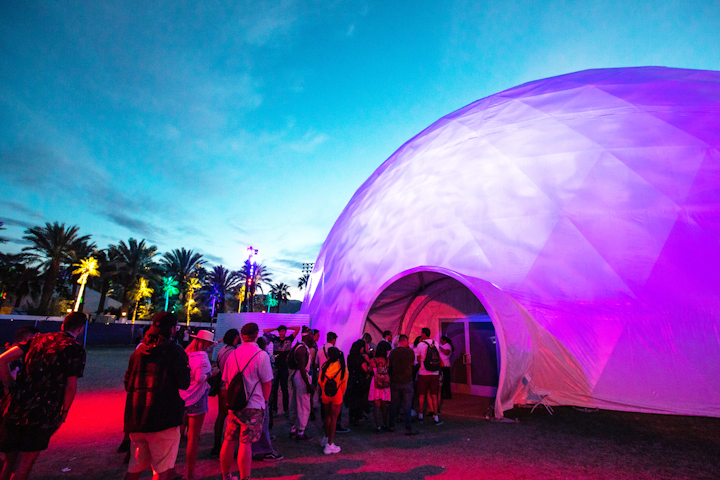 Photo: Courtesy of HP
SAN FRANCISCO—Emily Ketchen is the head of Americas marketing for HP Inc., where she oversees brand and product marketing, communications, research, and events, including the brand's immersive activations at the likes of the Coachella Valley Music & Arts Festival and Panorama. Prior to joining HP, she worked at LinkedIn, McCann Erickson, and Publicis Groupe, among others. She resides in San Francisco.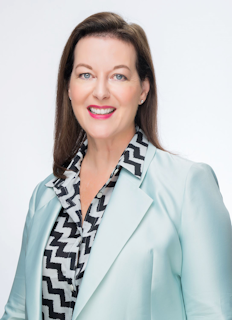 Emily Ketchen, HP's head of Americas marketingPhoto: Courtesy of HP
1. Connecting with consumers is all about the experiences you create.
Meet consumers where they are—whether at music and film festivals, local events, or cultural moments in time. My top tip for connecting with consumers in an authentic way is to create personal touchpoints through interactive environments. Millennials and Gen Zers are both looking for immersive experiences, and a key way to connect with them is to be at events that are important to them within the context of their daily lives and personal expression. Experiential and event-based marketing is still a growing area, offering many ways to connect with your brand's target audience and build personal relationships.
2. Draw attention with a digital-driven strategy.
At Coachella this year, each aspect of HP's activation connected to the central idea of creating interactive experiences that attendees would want to share both online and with their fellow festivalgoers. This digital-driven strategy was carried out through our partnership with Australian alternative-dance group Rüfüs Du Sol to premiere their newest music video "Underwater," powered by HP technology, plus through our HP Lounge where festivalgoers could walk through a series of themed activities including an interactive digital wall and a shareable photo opportunity.
3. Customization is key.
Whether the event is a public or an invite-only occasion, it's critical to make the entire experience as compelling and personal as possible. When it comes to large public events, brands need to create a special experience each step of the way. That, in turn, shapes and builds a personal relationship with each attendee; small personal touches can leave a lasting positive impression amidst large public events. Even something as simple as providing shade and fans while attendees wait to enter exhibits can greatly improve their experience. For people to fully enjoy their surroundings, regardless of if the event is public or private, they must have an accessible and comfortable experience—which will make their interaction with your brand even more memorable.
4. Know the differences between millennials and Gen Z.
While millennials grew up with technology, Gen Zers are the first true digital-native demographic. There are subtle differences to reaching each age, but finding the right mix of compelling stories, influencer partnerships, event activations, and brand partnerships will maximize your brand or organization's reach.
My top tip when it comes to marketing for Gen Z is to invest in experiential marketing strategies that prioritize personalization and focus on short, attention-grabbing visual content served up using smartphones. On average, Gen Zers use smartphones more than 15 hours per week, making it their device of choice ahead of TVs and laptops. Additionally, Gen Zers are drawn to technology products that cater to their digital-centric needs and would actually prefer a cool product over a cool experience—a unique distinction between this group and their preceding generation.
Millennials are a little more cause-driven and prefer to engage with brands that promote social causes they care about in their personal and professional lives. Millennials prefer to access content via their desktops, versus Gen Z's preference for smartphones.
5. Technology can help build emotional connections.
One of HP's priorities is to create emotional connections with consumers, which can be accomplished holistically through consumer and business products, impactful stories, and key industry events. A great example of event activations is music festivals, which we believe are at the intersection of technology, creativity, and entertainment, and also provide the perfect forum to connect with consumers. HP uses technology to build these connections through immersive VR experiences, interactive photo walls, customizable printed tote bags and water bottles, as well as other avenues of creative expression. Each technology-driven interaction helps to build emotional connections with consumers, whether on-site at an event or during the exploration of new technologies.
6. To keep an annual event fresh year after year, evaluate what has and hasn't worked in previous years.
This will keep you and your team in sync with trends or activations that have been successful, and offers a forum to examine which haven't so they can be updated or retired for the next year.
7. Be ready to adapt.
Events are fast-paced and require tactical execution and creative brilliance, which calls for strategic problem-solving skills and being able to quickly adapt and implement change. It is equally important to understand the R.O.I. of your event strategy, from measurement to long-term impact. I believe flexibility and strategic mindset are the best tools for success when navigating a career in the event industry.
I'm a firm believer in something I call "assumptive power." Essentially, assume you have the power to make decisions to change the landscape around you. It is important to remind ourselves that we have been placed in current roles because we are equipped with the skills, creativity, and leadership to succeed. 
This story appeared in BizBash's Fall 2019 issue.