USA Network Markets 'Suits' With Men's Pop-Up Shop, Fashion Show on the High Line
June 14, 2012
When it comes to event marketing, USA Network doesn't consider itself a conventional entertainment entity, preferring to build promotions around the quirky "Characters Welcome" tagline. That's the approach that informed the silent flash mob of female spies for Covert Affairs in 2010 and last year's picnic-style summer screenings, and was carried through to the television brand's latest public-facing effort. To mark the return of its legal-drama series Suits, which premieres tonight, the network partnered with online menswear retailer Mr. Porter to launch a multiplatform initiative that included a fashion show, microsite, iTunes app, pop-up shop, and coast-to-coast publicity stunt.
Overseen by Alexandra Shapiro, USA's executive vice president of marketing and digital, and designed and produced by XA, the Experiential Agency, the collaboration and its events and promotions was designed to align the style and the aesthetic of show with that of the shopping Web site. "The Mr. Porter alliance allows us to bring the Suits world to life and directly involve our consumers globally in a uniquely innovative, sophisticated, and immersive way," Shapiro said in a press release. "Mr. Porter's taste, sensibility, and editorial voice is perfectly aligned with the Suits franchise."
The promotional campaign started with the digital side, launching the app and a dedicated section of mrporter.com with original photography, behind-the-scenes footage of Suits season two, and a curated collection of clothing based on the show's two central characters the first week of June. This was followed by the June 9 opening of the pop-up shop, an experiential space in the meatpacking district. Dominated by a masculine color palette of white, black, and gold, the venue had a residential feel, with products displayed on bookcases beside oversize table lamps, on dining tables, and near framed black-and-white portraits of the show's cast.
Driving traffic to the store was a troop of models, men dressed in matching gray suits who pedaled around the city on white branded bicycles. The publicity stunt also hit Los Angeles, Chicago, and San Francisco, where the men distributed copies of Mr. Porter Post, the 20-page special edition publication produced by the online retailer.
The final piece in the puzzle was the runway presentation on the High Line, a feat that involved the use of a 60-foot-long LED video wall display, full bars, and, due to the rain, a fleet of male models covering arriving and departing guests with umbrellas.
Suits & Style Fashion Show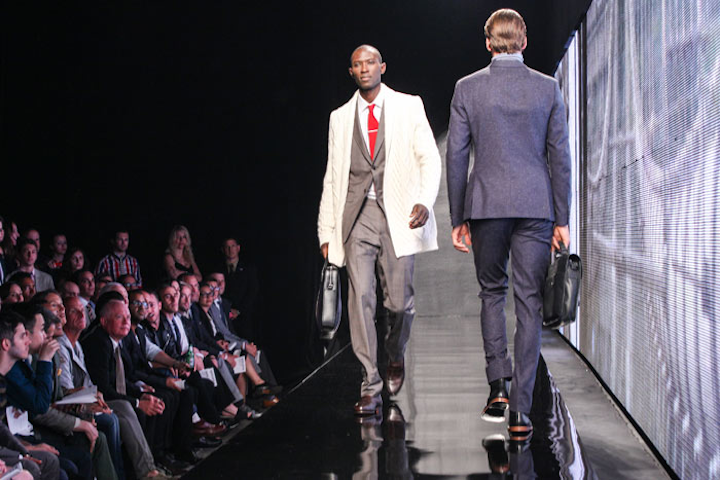 Photo: David X Prutting/BFAnyc.com
Suits & Style Gallery Pop-Up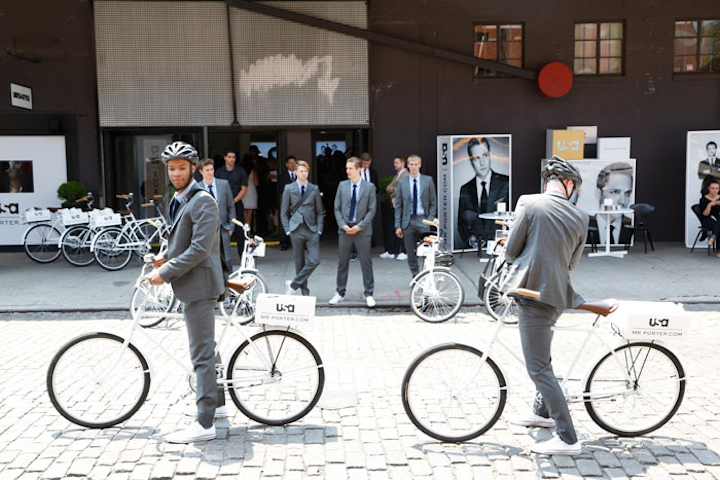 Photo: Heidi Gutman/USA Network
Suits & Style Gallery Pop-Up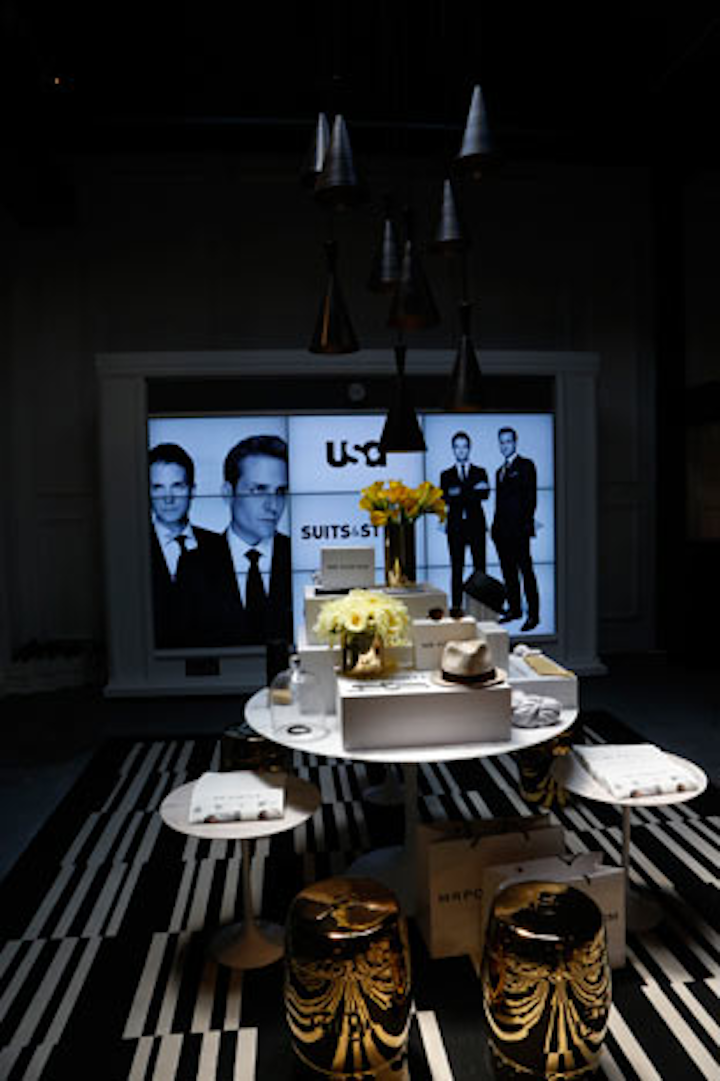 Photo: Heidi Gutman/USA Network
Suits & Style Gallery Pop-Up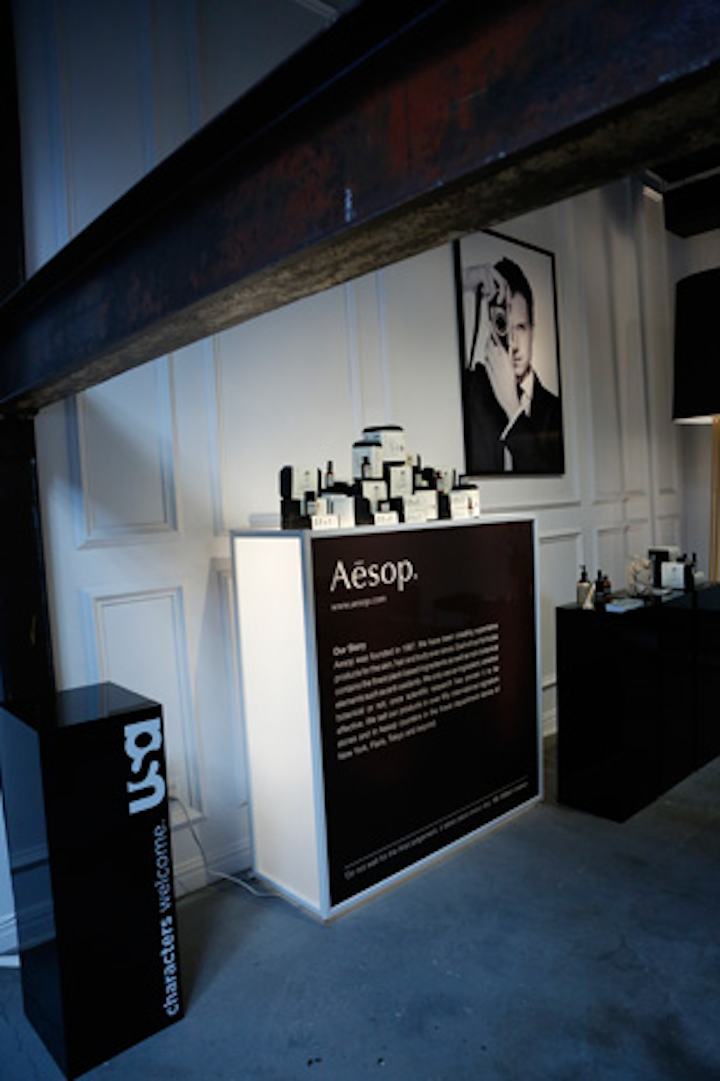 Photo: Heidi Gutman/USA Network
Suits & Style Gallery Pop-Up
Photo: Heidi Gutman/USA Network
Suits & Style Gallery Pop-Up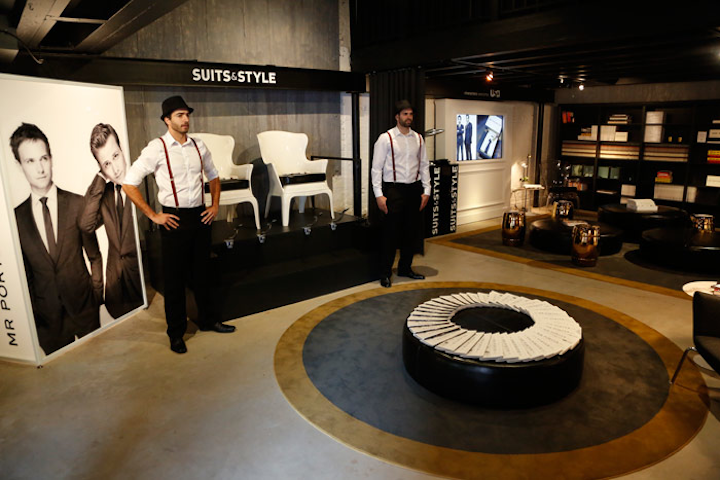 Photo: Heidi Gutman/USA Network
Suits & Style Gallery Pop-Up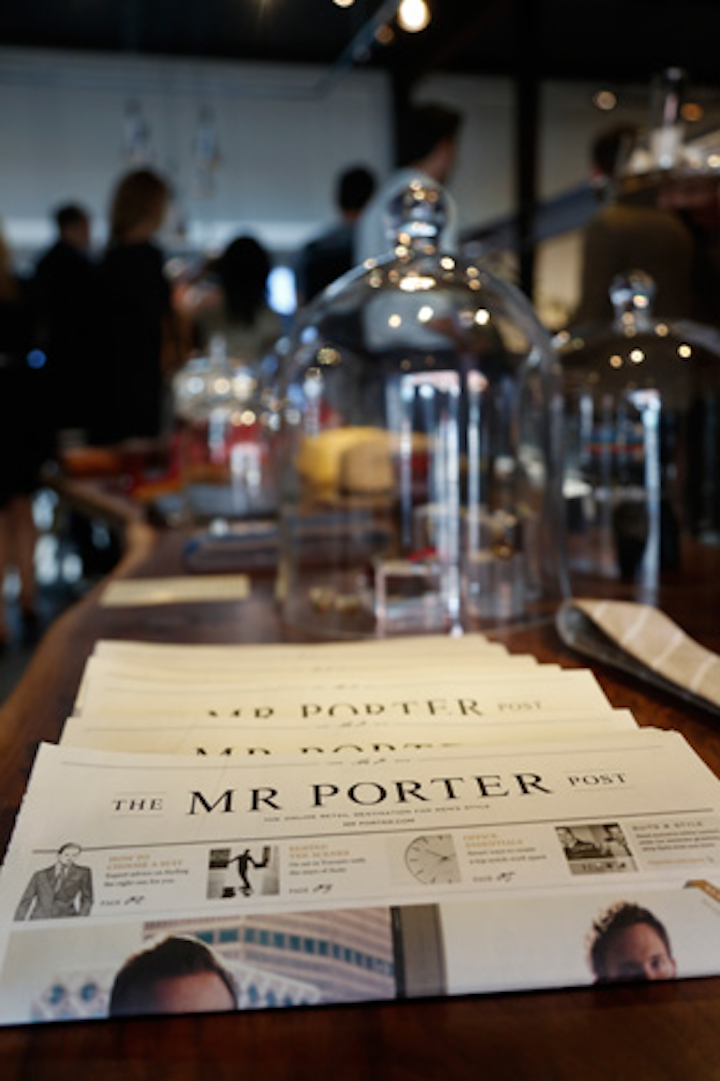 Photo: Heidi Gutman/USA Network
Suits & Style Fashion Show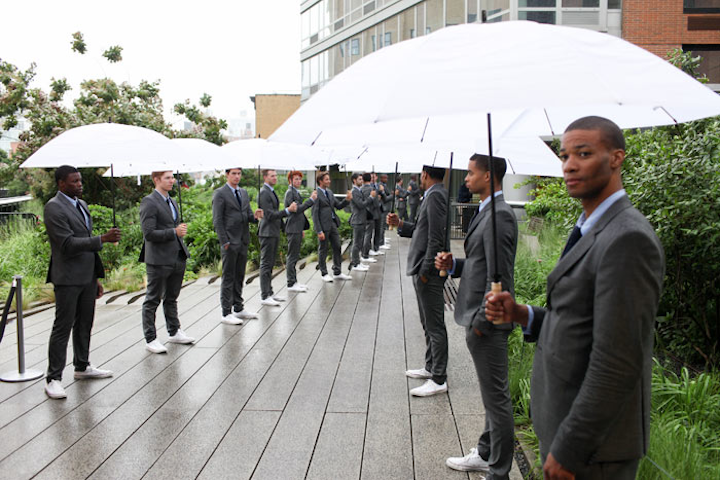 Photo: David X Prutting/BFAnyc.com
Suits & Style Fashion Show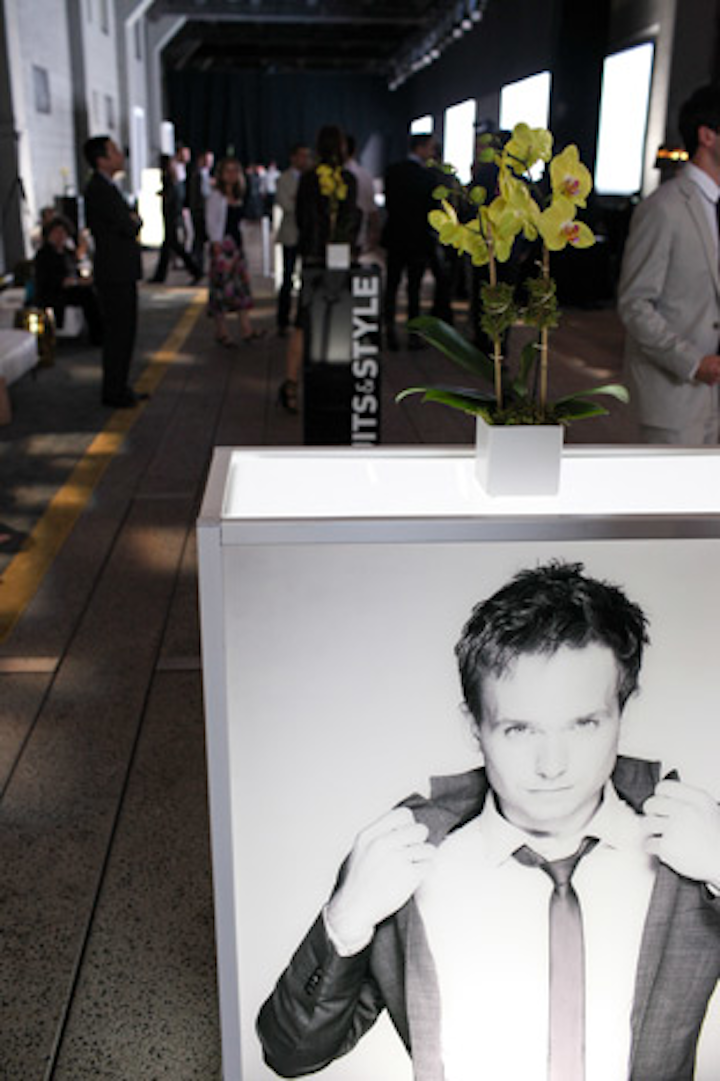 Photo: David X Prutting/BFAnyc.com
Suits & Style Fashion Show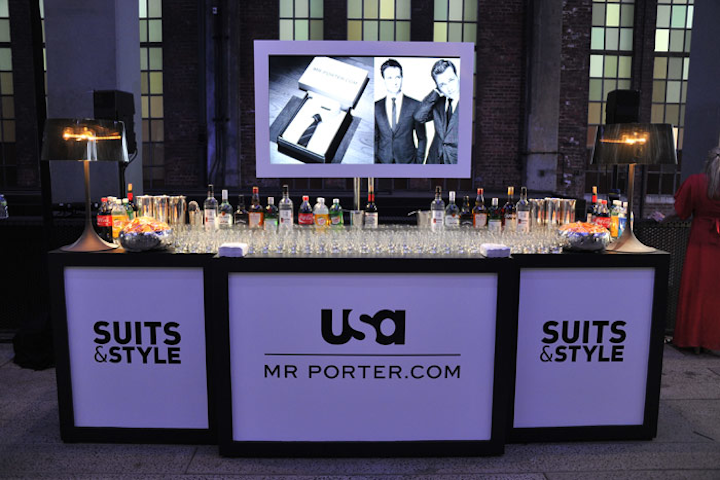 Photo: Theo Wargo/USA Network
Suits & Style Fashion Show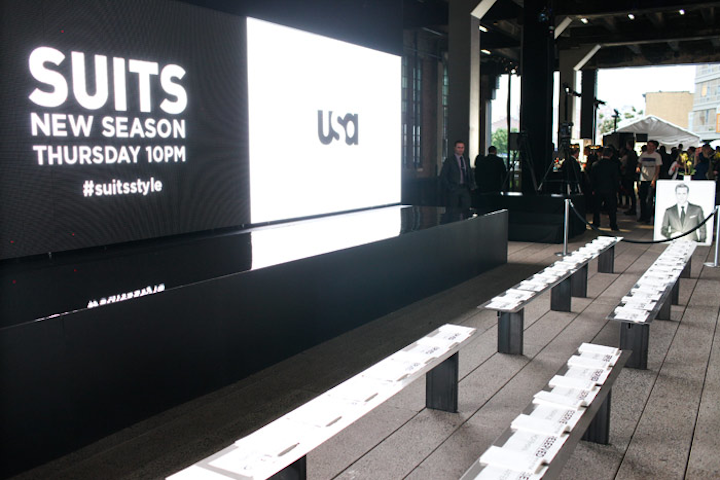 Photo: David X Prutting/BFAnyc.com
Suits & Style Fashion Show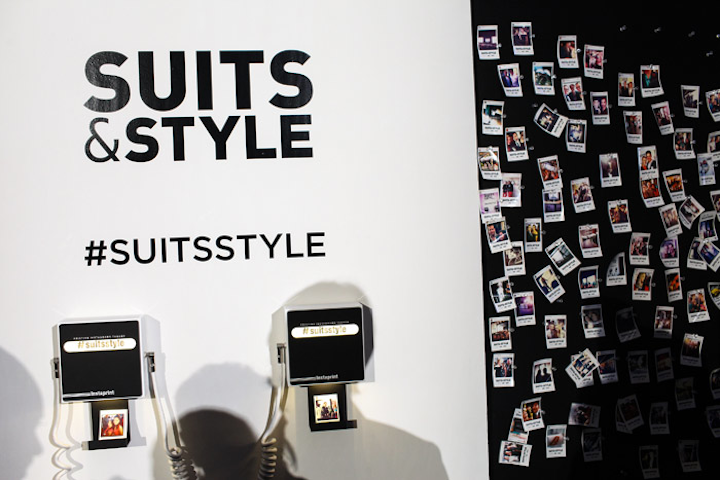 Photo: David X Prutting/BFAnyc.com
Suits & Style Fashion Show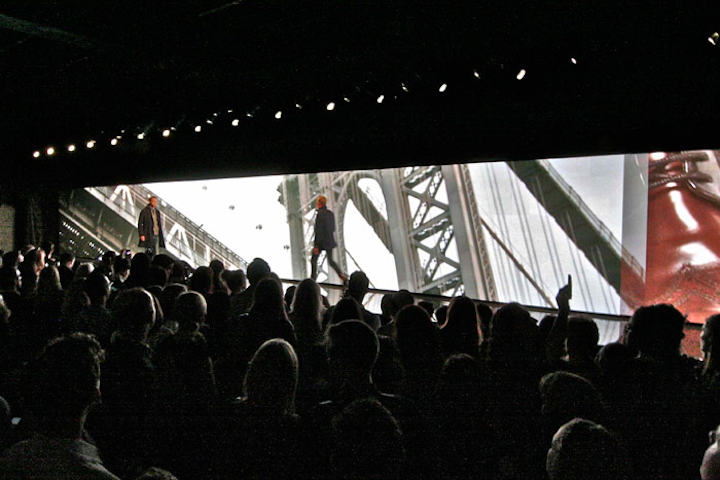 Photo: Brian Brooks/MB Productions
Featured Venues/Suppliers: