How 'Wired' Is Growing Its Holiday Pop-Up
The organizers behind the Condé Nast magazine's holiday pop-up this year are focused on a more curated, interactive experience.
December 18, 2014
For its 10th anniversary incarnation, Wired magazine returned for the second year in a row to Manhattan's meatpacking district, setting up a pop-up shop that opened to the public on December 10 and will run through December 21. But unlike previous years, the Condé Nast publication's annual holiday store is open for noticeably—and purposefully—fewer days and features fewer products.
"Some of it is tied to the 10th anniversary, but our goal is to grow the reach and look at what works best," said Maya Draisin, Wired's associate publisher of marketing, who has worked on every single pop-up since its inception in 2004. "The traffic data showed we got the biggest bang during this time period during the holidays, so it just seemed like the right amount of time [to go with 10 days]." So much so, in fact, that future pop-ups are expected to adhere to the 10-day duration.
Statistically, this year's pop-up—8,400 square feet, 100 products, and 11,000 visitors—strikes a happy medium between the Wired Store of 2004 (a 2,500-square-foot effort with 75 products and 5,000 visitors) and the iteration in 2011 (a 20,000-square-foot endeavor that offered 250 products and saw 60,000 visitors), the latter of which marked the apex of the promotional event.
"Following the crescendo that was Times Square in 2011, we got feedback from visitors and partners desiring a more curated experience," Draisin said. Scaling it back to 100 from 150 products hit the sweet spot—enough to leave visitors feeling they'd seen their fair share, but weren't overwhelmed. This year, the choice of 100 products also played well with multiples of 10 for the anniversary.
"One of the great things about this space was its move-in readiness, the big frontage windows, and its ability to accommodate cars," said Draisin of this year's location: a newly renovated Milk building adjacent to the High Line on West 14th Street that required no build out. While past pop-ups have opened in locations as varied as Times Square, Broadway in SoHo, and Chelsea, the 2014 venue's proximity to an Apple store and the Google complex made staying in the meatpacking district a good fit. "We like to go where there are Wired people and we really liked the neighborhood," Draisin said. Scouting began in June, and the magazine signed a weekly lease in November. A preview party was held on December 10.
Working with Technical Producing Group, Wired employed the first-time efforts of retail architectural firm Snarkitecture for some added design appeal—in line with the magazine's real focus on design under the helm of editor in chief Scott Dadich.
"We wanted something with utmost flexibility that was dynamic but not just one big open field. It had to be engaging," said Benjamin Porto, a senior associate at Snarkitecture. The result was 75 spray-painted white crates upon which the products were displayed at one of three varying heights. "The clean and modern palette let the product shine without sacrificing impact," Draisin said. The flexible design allowed the creation of abstract vignettes that concentrated the product in the center as opposed to along walls. Walkways were created around the vignettes that adhered to this year's theme of "Your Life. Better."
The convenience of a separate upper-level space within the venue also allowed the magazine to host key private events—screenings by Netflix and Oakley (the latter a presenting sponsor) as well as a Virtu-Cycle virtual spin class—while allowing the shoppable part to remain open to the public.
Beyond the brick-and-mortar setup, one of Draisin's main objectives was to expand the e-shop's digital footprint, both in terms of interaction and scale. This year, for the first time since 2007, the e-shop has returned to the West Coast between December 1 and 31 with a billboard at Los Angeles International Airport's United terminal that is high impact, interactive, and expected to be seen by 5.2 million holiday travelers. As visitors to the kiosk browse Wired's online store, a 12- by 6-foot screen projected on a wall displays their viewing page. A "text to buy" option is included with each item to maintain privacy.
According to Draisin, the number of people who clicked the "Buy Now" button in the Wired online store rose to a high of 48 million last year, which represented a 144 percent increase year over year. And with Wired.com store traffic up 30 percent last year and Draisin forecasting a 50 percent increase this year, coupled with the LAX initiative, "we're really building out the scale over the live store and maximizing the live store for a shorter period of time."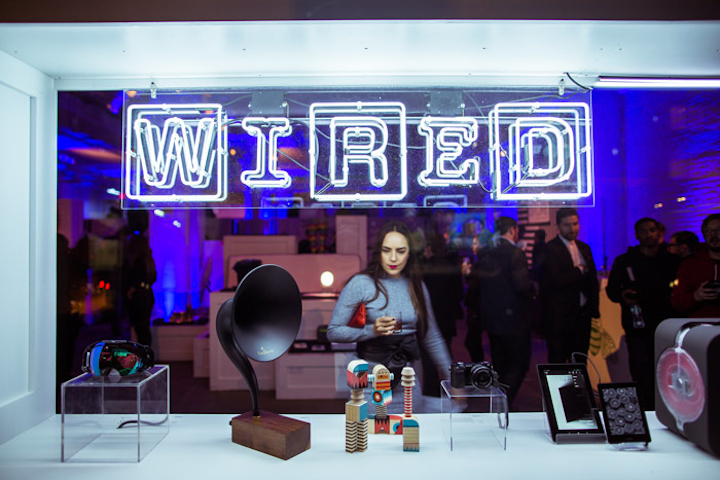 Photo: Bryan Derballa
Photo: Christine Han/Wired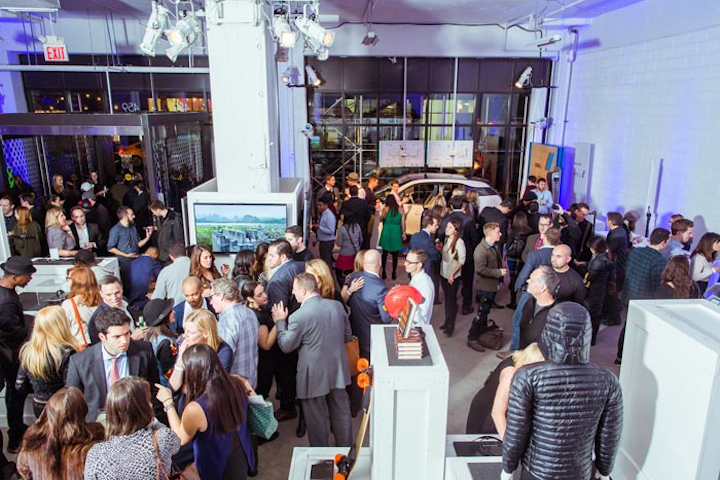 Photo: Bryan Derballa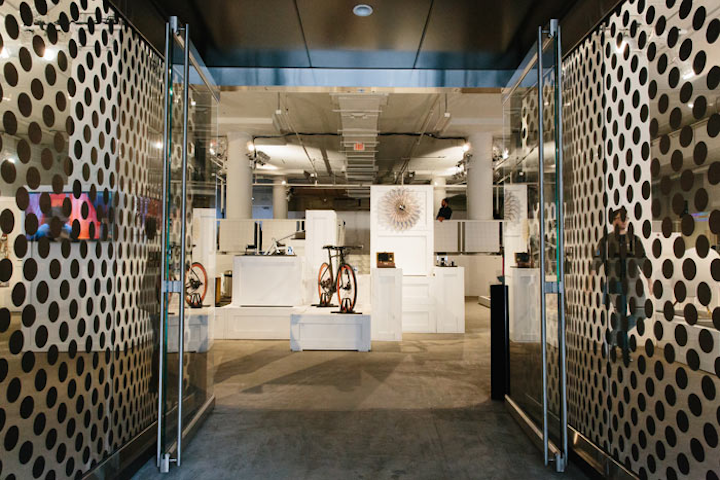 Photo: Christine Han/Wired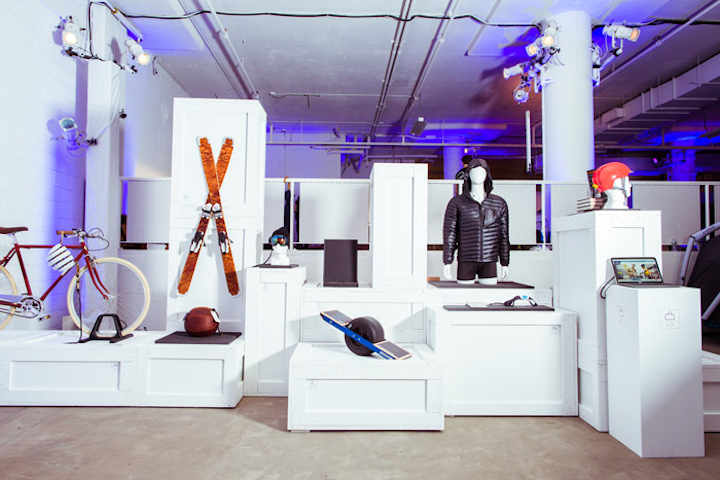 Photo: Bryan Derballa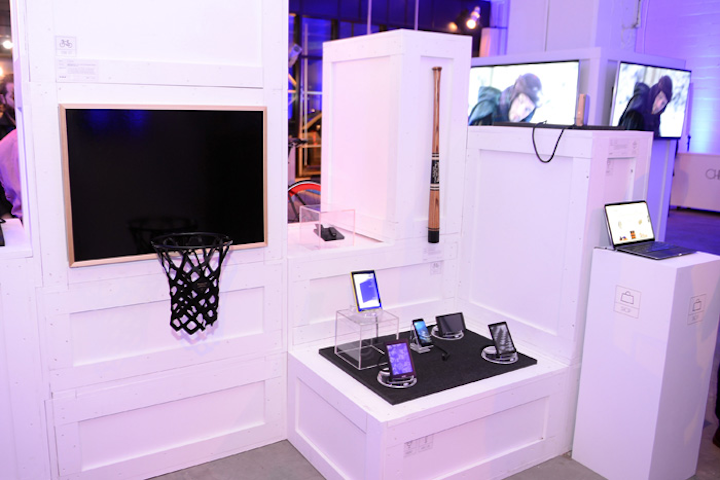 Photo: Stephen Lovekin/Getty Images for Wired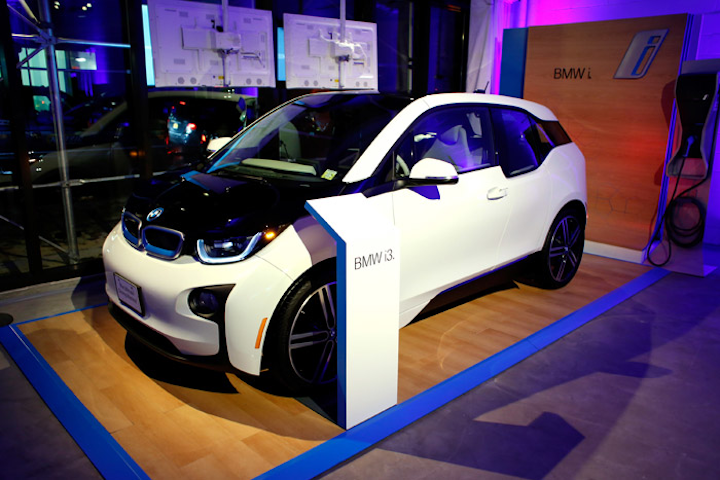 Photo: Brian Ach/Getty Images for Wired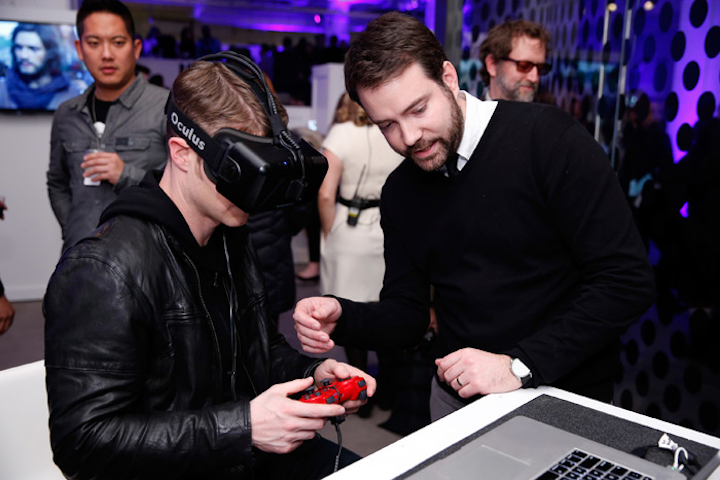 Photo: Brian Ach/Getty Images for Wired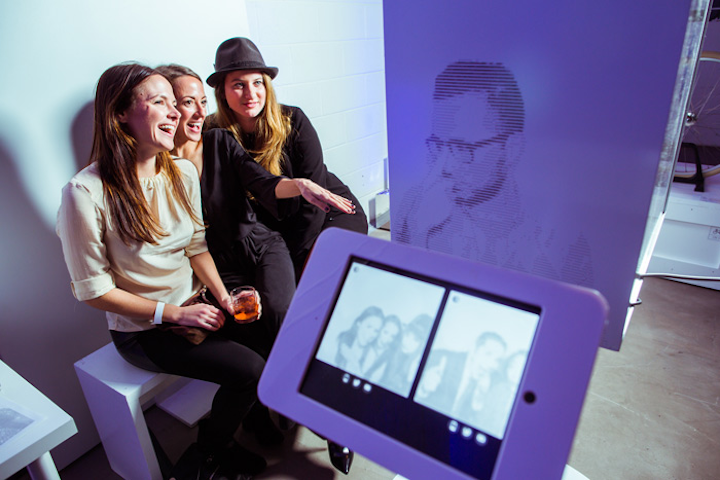 Photo: Bryan Derballa
Featured Venues/Suppliers: