Are You Charging Enough? Survey Reveals Pricing Practices of Independent Planners
Find out the most popular hourly rate independent planners charge, their average earnings per event, and how they handle commissions.
August 18, 2016
Most independent planners—those who work for external clients either on their own or within a planning company—earn $5,000 or less on an average event. That's just one of the findings of a survey conducted this spring by the Event Leadership Institute in partnership with the International Live Events Association. The online survey of 516 respondents is a follow-up to a similar survey done in 2013.
"We are excited to shed some light on a topic that's really critically important for the people who fall into this category, but it's an area that's really been ignored," says E.L.I. founder and executive director Howard Givner. Many people who get into event planning, according to Givner, are very skilled at their craft but don't have experience managing a business. "People don't know if what they are doing is the right way, they don't know if they're charging enough or too much, and they are kind of afraid to talk about it," he says.
The survey results are available in a white paper, 2016 Planner Pricing Report: How, & How Much, Independent Planners Charge, and Givner will provide analysis during a webinar August 30.
Among the key findings:
About 53 percent of independent planners earn $5,000 or less on an average event, with 33 percent making $2,500 or less.
The most popular pricing model used by independent planners is a flat fee, with 54 percent charging this way. "The fact that flat fee continues to be the top pricing model is good, because it's what I call a disclosed fee where the client knows what they are paying you, as opposed to a markup or a commission where it's unclear how much your value is because it's unclear how much you are keeping," Givner says.
The most common hourly rate is in the $50 to $99 range.
About 42 percent of independent planners make less than $50,000 per year; 23 percent make between $50,000 and $74,000 per year.
More than a third of planners accept commissions from vendors. Of those who do, 54 percent said they never disclose the commission to their clients (up from 32 percent in 2013). "That's not a good trend," says Givner. "My advice is be transparent. There's nothing wrong with just saying, 'I need to make a certain amount of money to do this work, and I've found the best mix is a combination of a fee and commission. Here's how I get the commission.' If the client doesn't agree, the solution is not to take it and don't tell them. The solution is to find a better way to prove your value to them so you can get the money you want."
About 14 percent of respondents said they don't know how much they earn per event. "To not know what you make for event is a marker for don't be surprised at the end of the year when you're not making what you would have liked to have made," Givner says. "Those are people who need to spend some more time working on the business as opposed to in the business."
Disclosure: BizBash is an investor in the Event Leadership Institute.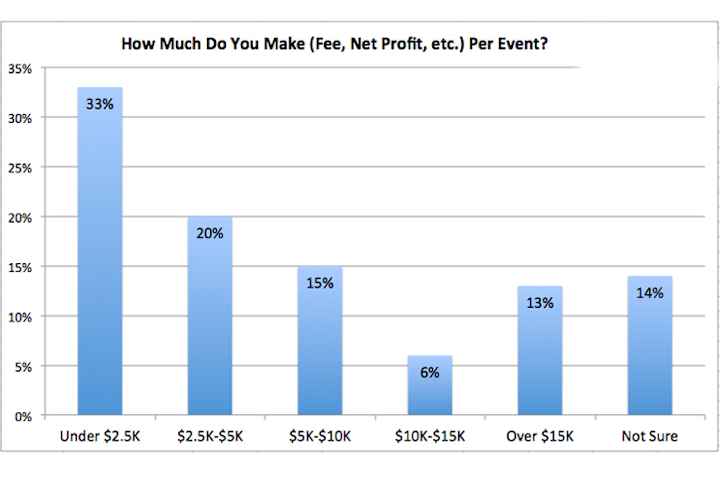 Photo: Courtesy of Event Leadership Institute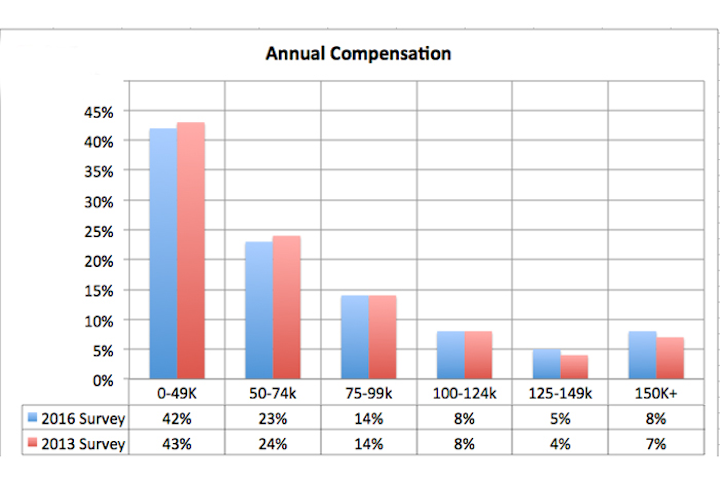 Photo: Courtesy of Event Leadership Institute
Photo: Courtesy of Event Leadership Institute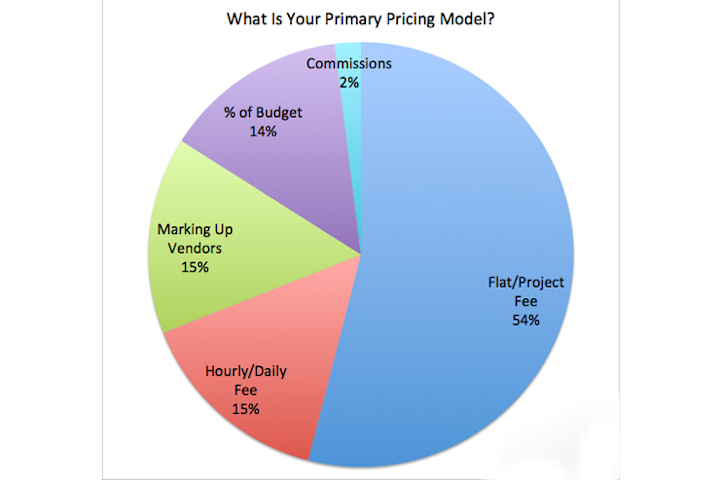 Photo: Courtesy of Event Leadership Institute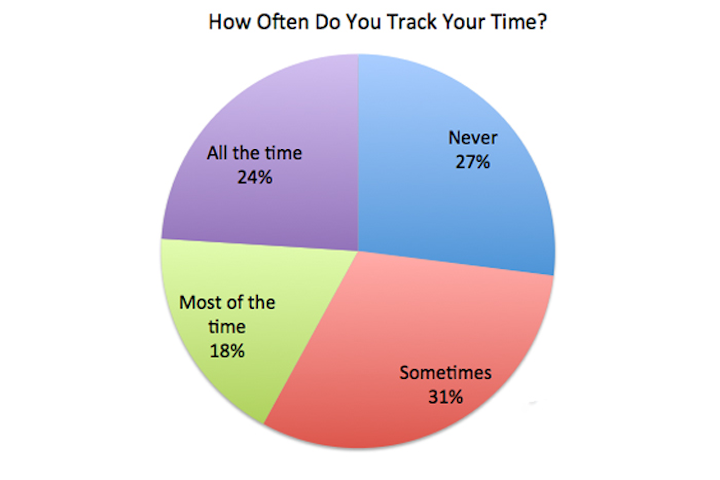 Photo: Courtesy of Event Leadership Institute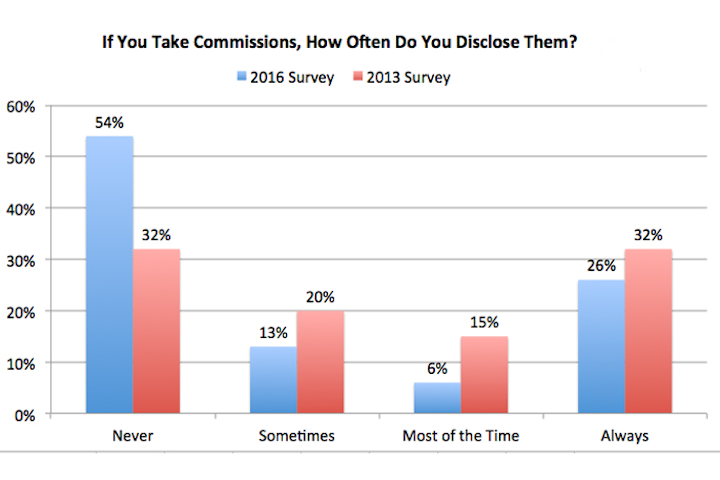 Photo: Courtesy of Event Leadership Institute
Featured Venues/Suppliers: