How Super Bowl Fans Are Traveling to Mars
Organizers partnered with NASA to create a first-of-its-kind virtual-reality experience.
January 31, 2017
Kickoff for Super Bowl LI won't happen until Sunday night, but already football fans are converging on downtown Houston for various pregame activities. Organizers expect about one million people will visit Super Bowl Live presented by Verizon, the free fan festival that opened Saturday and ends a few hours before the game. The main attraction of the 250,000-square-foot space is Future Flight, a drop tower ride that uses virtual reality to take passengers on a space flight to Mars.
"For the past five years or so, host committees have done a 'wow' factor as part of the fan fest," says Lisa Gagnon, vice president of marketing for the Houston Host Committee. "As the home of manned spaceflight, we wanted to do something NASA-specific, and NASA is obviously working on trying to get to Mars by 2030. So we think Future Flight is a perfect marrying of what Houston overall is saying—that we're the city of the future—as well as what NASA is doing in looking to the future of manned spaceflight."
The ride was designed by IDEAS, an Orlando-based experience design agency, and created in partnership with NASA, GES, ImaginNow, Exline Design and Architecture, and A.R.M. Guests don virtual-reality goggles so the two-minute ascent up the tower simulates the view as if they are strapped to the outside of a NASA rocket. As they travel past the International Space Station, the moon, and the asteroid belt, they hear about Mars and NASA's deep space explorations.
"This is the first drop tower that incorporates full-on virtual reality and audio," says Bob Allen, owner of IDEAS. After traveling 64 feet up the tower, guests "land" on Mars and have a few seconds to look at their surroundings. Then the ride drops in about a second and a half, taking the riders on a virtual trip from Mars back to Earth and landing on the 50-yard-line of a fan-filled NRG Stadium just in time for kickoff of the Super Bowl. Fans that prefer not to experience the 64-foot drop can opt to experience the virtual reality while seated in a nearby pavilion.
In addition to Future Flight, the Houston Host Committee also created Houston Live, a 60,000-square-foot space that combines exhibits and hands-on experiences from nearly two dozen sponsors such as Chevron, Hess, and Sysco.
"Historically for the Super Bowl and other fan festivals, sponsors put together their own 30- by 30-foot activation, and they communicate their messaging and it's all about them," Gagnon says. Instead of that, Gagnon says the committee's sponsors decided to work together to show the rest of the world what Houston is all about. "We ultimately came up with six key messages, and then we went back to sponsors and said what activations, what stories, what videos do you have to prove those points."
The majority of Houston Live is housed inside three large billowy tents. Outside the tents are food and beverage offerings and seven areas where 75 local entertainers, ranging from dancers and musicians to nontraditional acts such as fire-eaters and belly dancers, are performing to showcase the city's diversity. "They are seven-minute sets. They pop up, they do a number, they wave and disappear, and bam—someone else pops up over there," Allen says.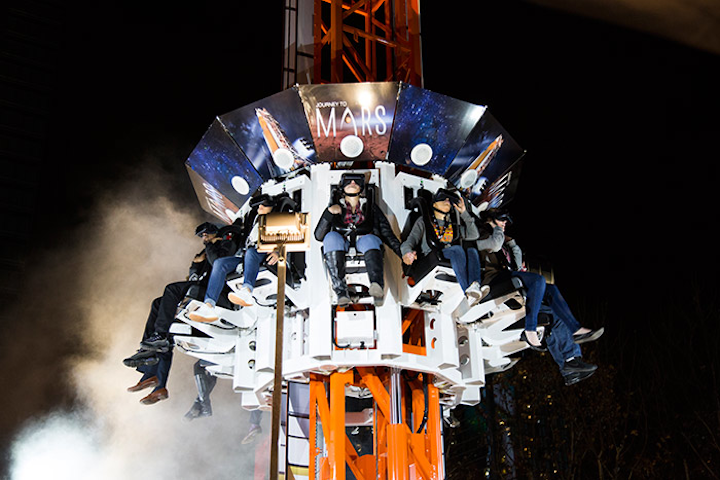 Photo: Courtesy of GES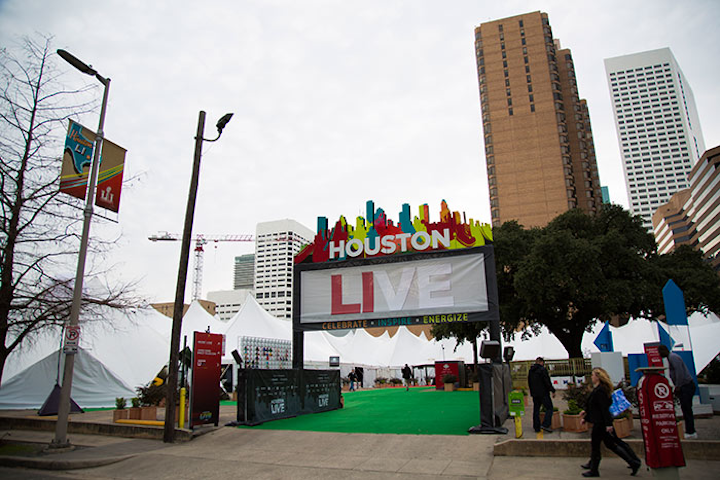 Photo: Courtesy of GES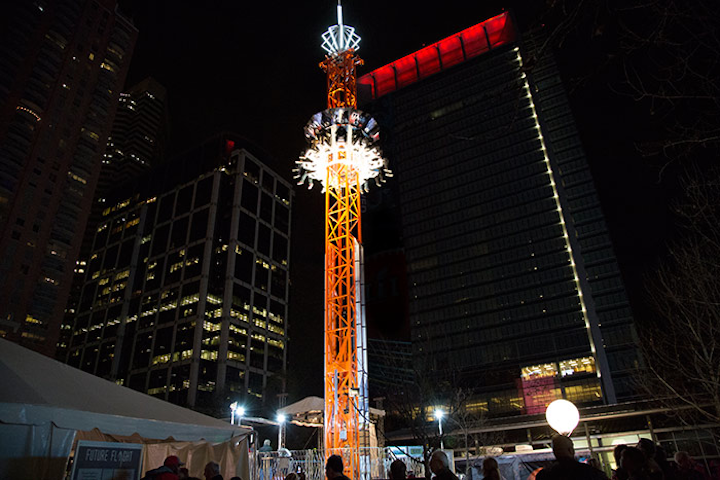 Photo: Courtesy of GES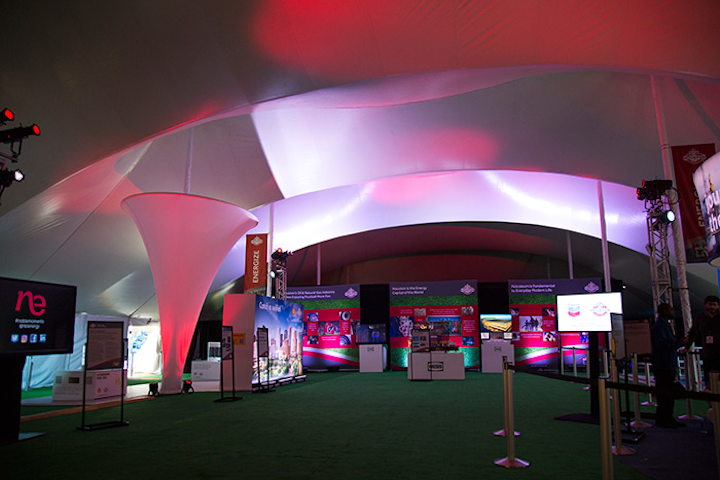 Photo: Courtesy of GES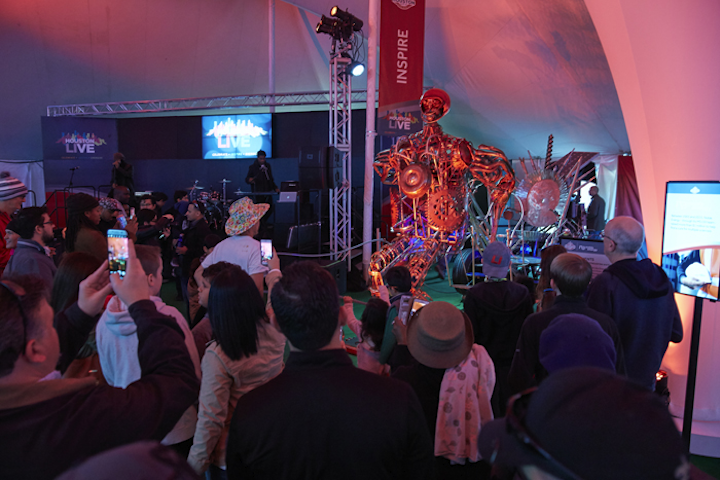 Photo: Courtesy of GES
Featured Venues/Suppliers: