12 Steal-Worthy Event Ideas From Culinary and Wellness Brand Pop-Ups
Event design and activity ideas from Blue Apron, Bulletproof, and Vita Coco, which launched their first consumer pop-ups this summer.
July 25, 2018
Summer tends to be a go-to season for brands to promote awareness, hype a new product, or bring a marketing campaign to life through interactive consumer pop-ups. Three culinary and wellness brands recently hopped on this experiential bandwagon by hosting their first consumer pop-ups.
Meal kit delivery service Blue Apron, beverage and supplement brand Bulletproof, and coconut water brand Vita Coco each debuted spaces that were open to the public in New York. The pop-ups brought their brand aesthetics and positioning to life—and targeted both fans and curious passersby—with on-theme decor, interactive programming and stations, and food and drink offerings. Here's a look at some of the highlights from each activation.
The Pop Shop by Vita Coco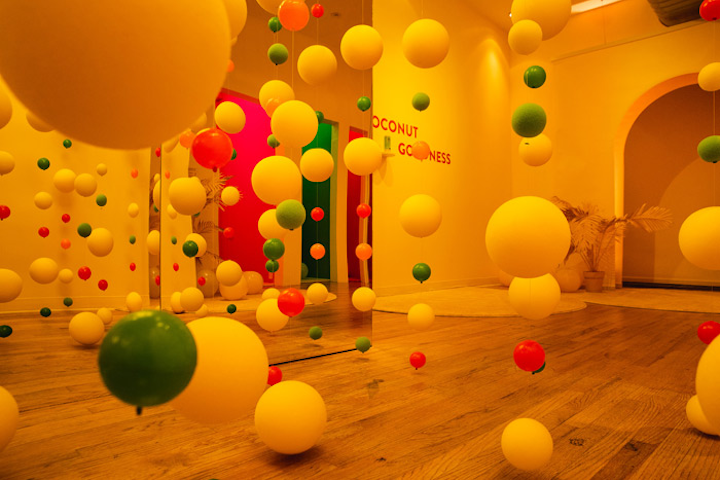 Photo: Courtesy of Vita Coco
The Pop Shop by Vita Coco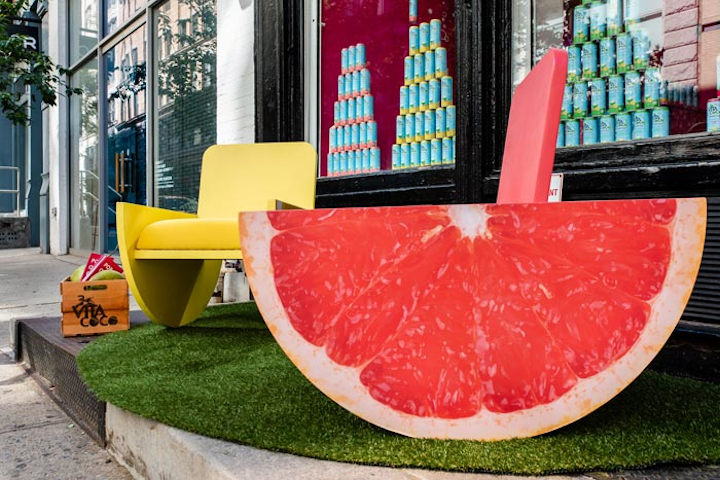 Photo: Courtesy of Vita Coco
The Pop Shop by Vita Coco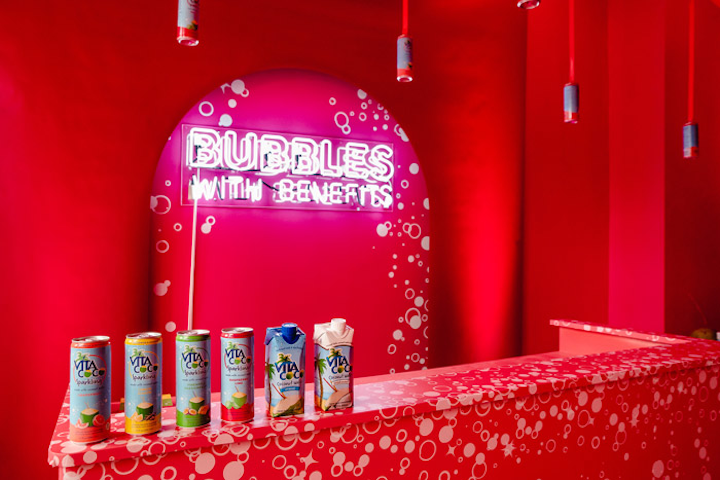 Photo: Courtesy of Vita Coco
The Pop Shop by Vita Coco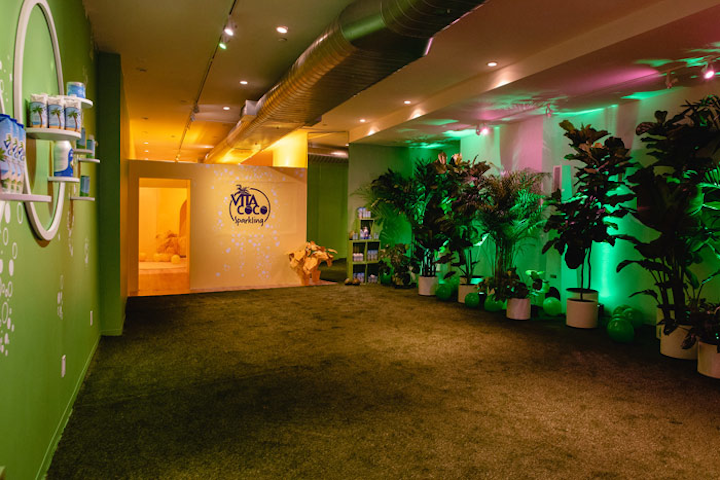 Photo: Courtesy of Vita Coco
The Pop Shop by Vita Coco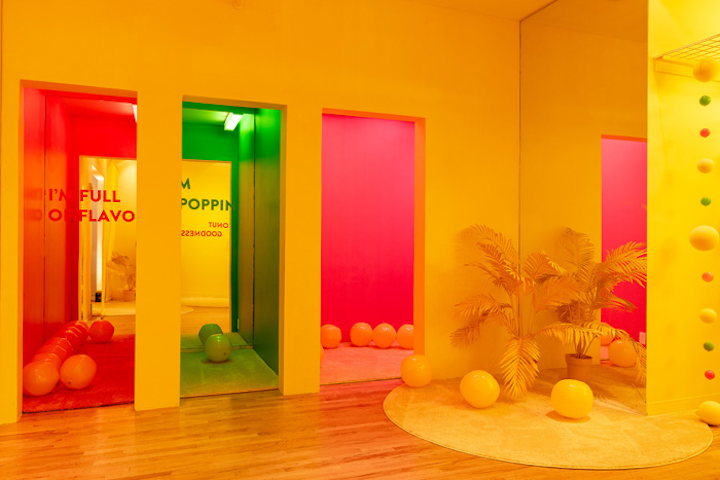 Photo: Courtesy of Vita Coco
Bulletproof Pop-Up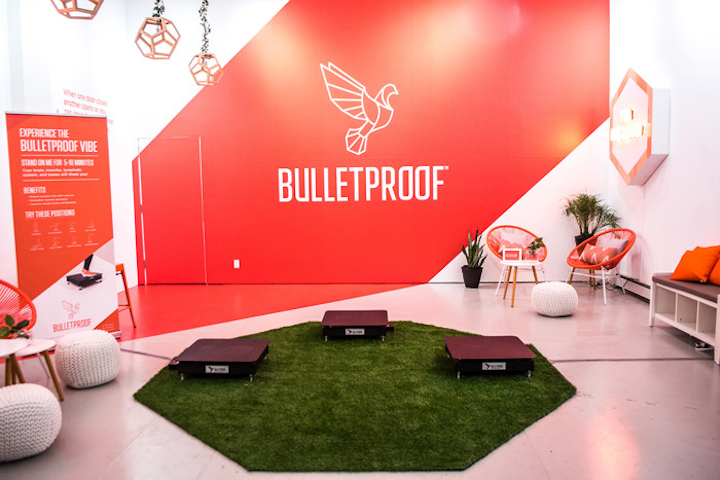 Photo: Brandon Ballard
Bulletproof Pop-Up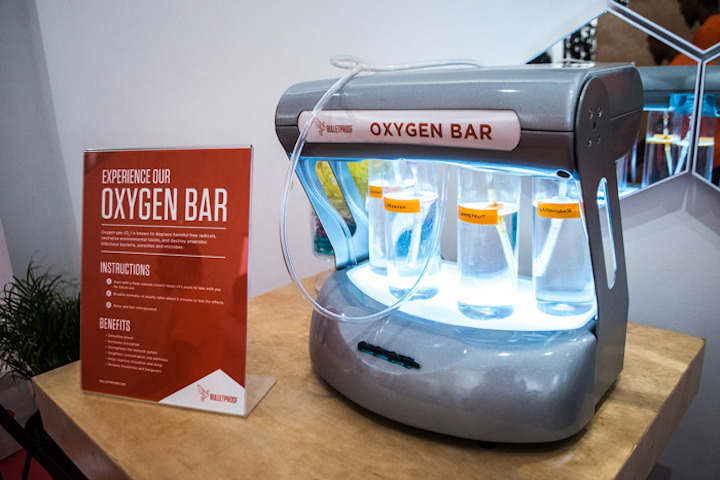 Photo: Brandon Ballard
Bulletproof Pop-Up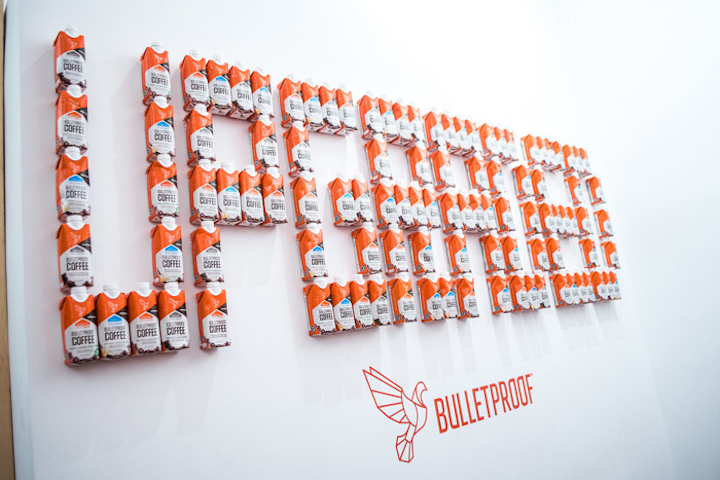 Photo: Brandon Ballard
Bulletproof Pop-Up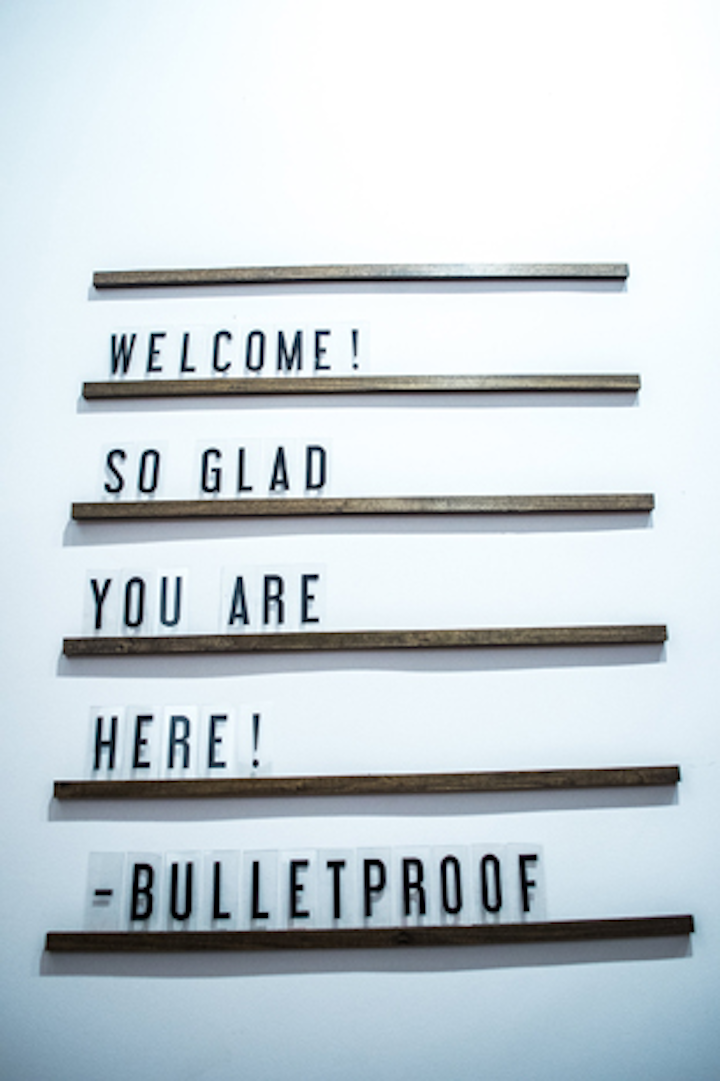 Photo: Brandon Ballard
Blue Apron "Unboxed" Pop-Up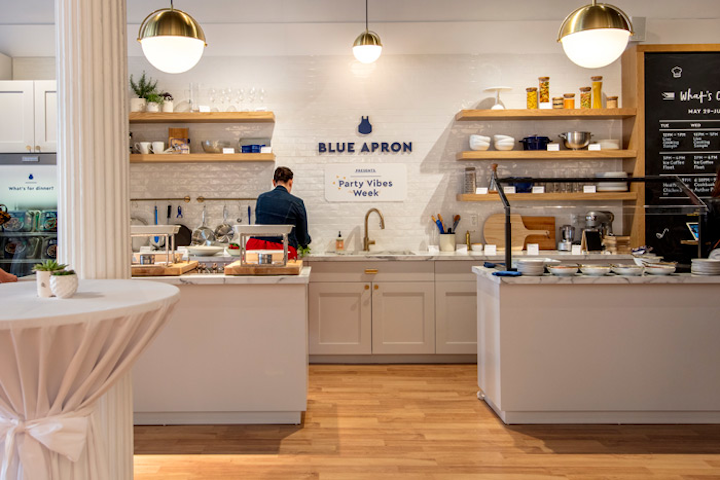 Photo: Courtesy of Blue Apron
Blue Apron "Unboxed" Pop-Up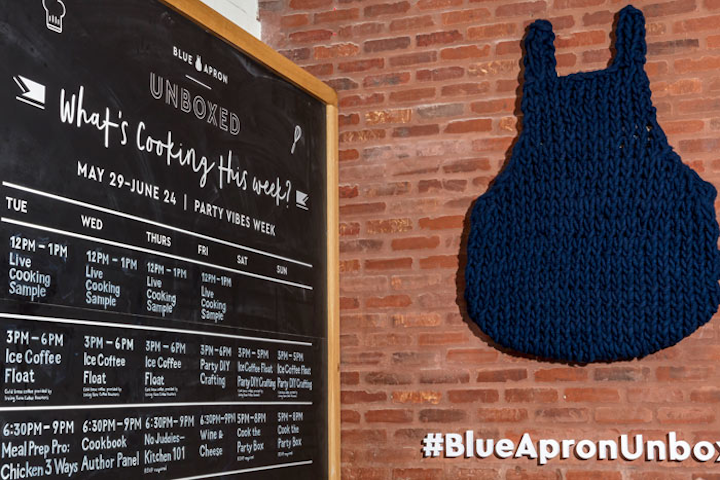 Photo: Courtesy of Blue Apron
Blue Apron "Unboxed" Pop-Up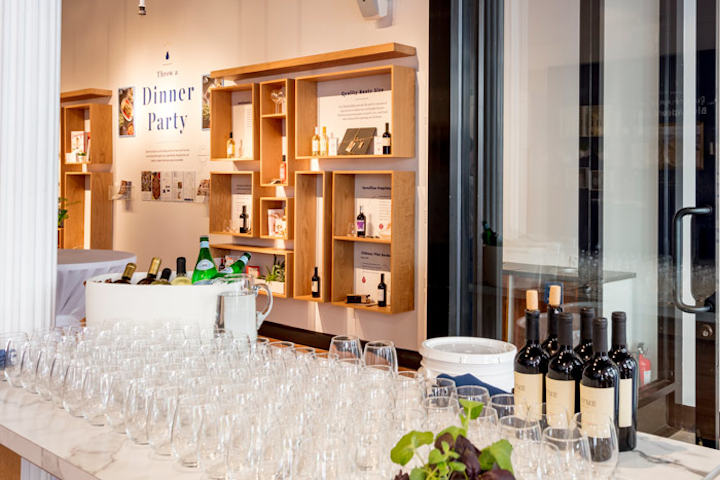 Photo: Courtesy of Blue Apron
Featured Venues/Suppliers: