U.S. Open 2018: 19 Event Highlights From the Tournament's 50th Anniversary
An electrifying opening performance by Kelly Clarkson and fan experiences from American Express, I.B.M., Grey Goose, and more highlighted the Grand Slam's 50th anniversary.
September 10, 2018
The 50th anniversary of the U.S. Open took place August 27 to September 9, drawing tennis fans to Flushing, Queens, to see Serena Williams, Venus Williams, Novak Djokovic, Rafael Nadal, and more tennis superstars take to the court. The tournament's landmark anniversary was highlighted by the completion of the $600 million transformation of the U.S.T.A. Billie Jean King National Tennis Center. The five-year renovation included revamps to 90 percent of the venue's grounds, rebuilds of most tournament courts, and a new roof structure over Arthur Ashe Stadium. Additionally, the United States Tennis Association worked with design firm Chermayeff, Geismar & Haviv to create a new U.S. Open logo to mark the anniversary.
As with previous years, U.S.T.A. and sponsors engaged with fans throughout the tournament with interactive experiences tied to the sport, held both on site and at various locations in Manhattan. Here's a look at some of the buzziest event highlights, including an opening night performance by Kelly Clarkson, an augmented-reality experience from American Express, and a first-time tech-fueled activation from I.B.M.
U.S. Open Opening Night Ceremony
Photo: Brian Friedman/USTA
U.S. Open Opening Night Ceremony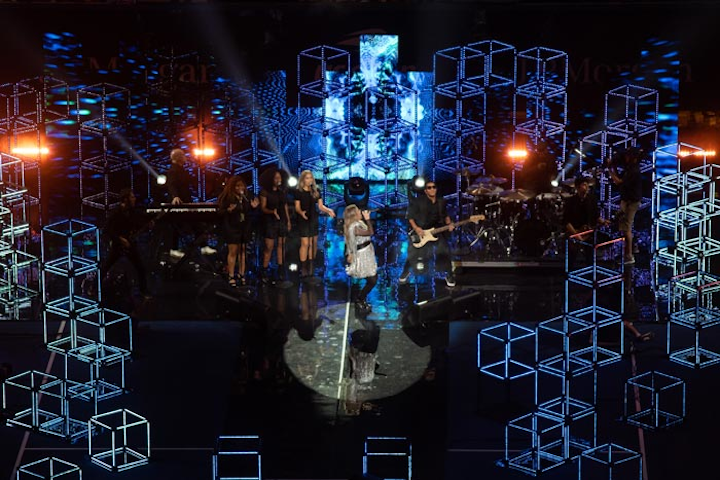 Photo: Brian Friedman/USTA
U.S. Open Experience at Brookfield Place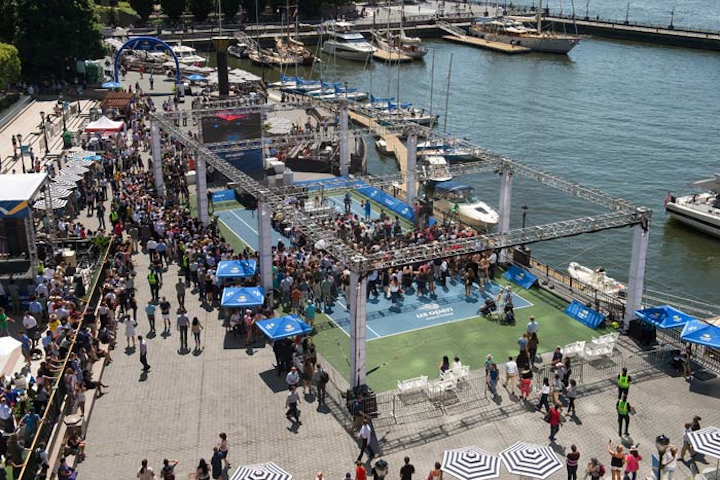 Photo: Mike Lawrence/USTA
U.S. Open Experience at Brookfield Place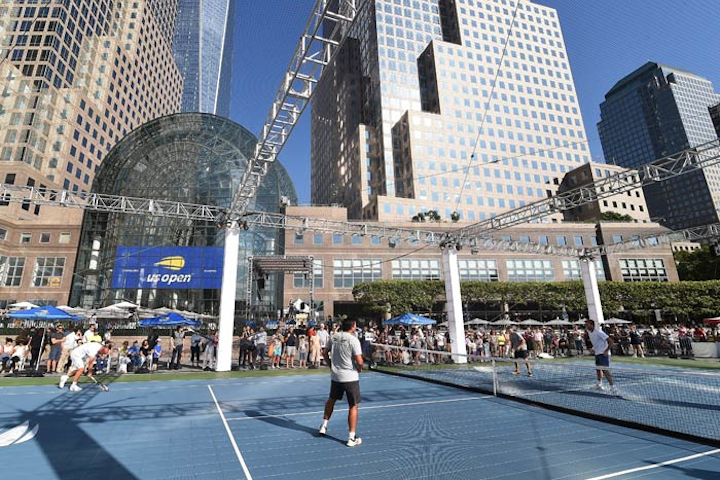 Photo: Mike Lawrence/USTA
U.S. Open Experience at Brookfield Place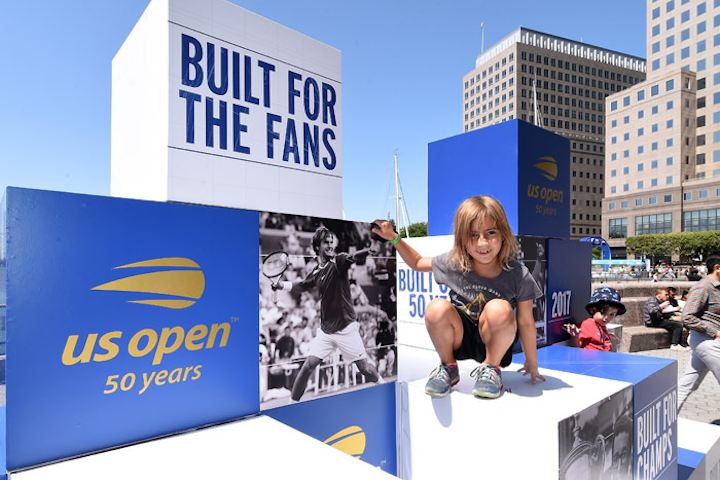 Photo: Mike Lawrence/USTA
I.B.M. Experience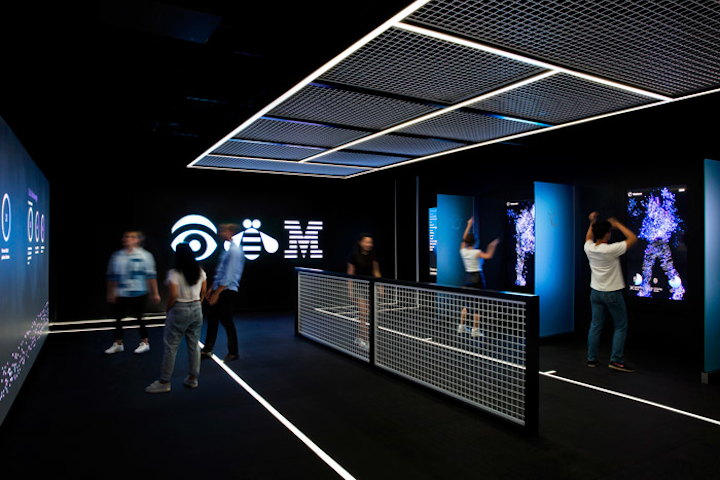 Photo: Courtesy of IBM
Arthur Ashe Kids' Day powered by Net Generation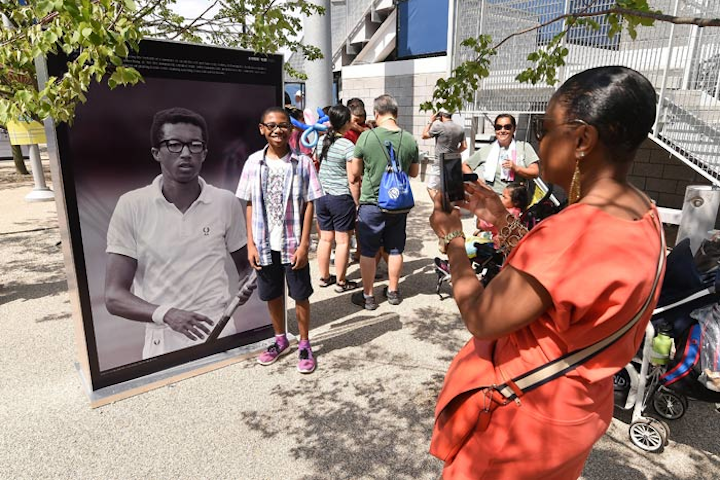 Photo: Mike Lawrence/USTA
American Express Fan Experience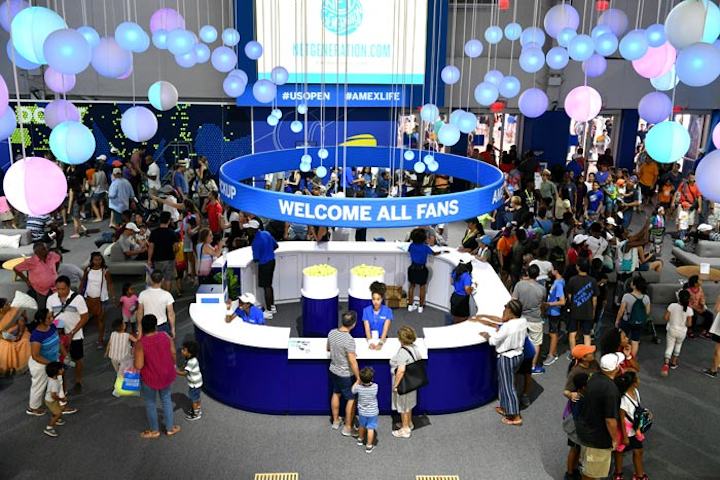 Photo: Bryan Bedder/Getty Images for American Express
American Express Fan Experience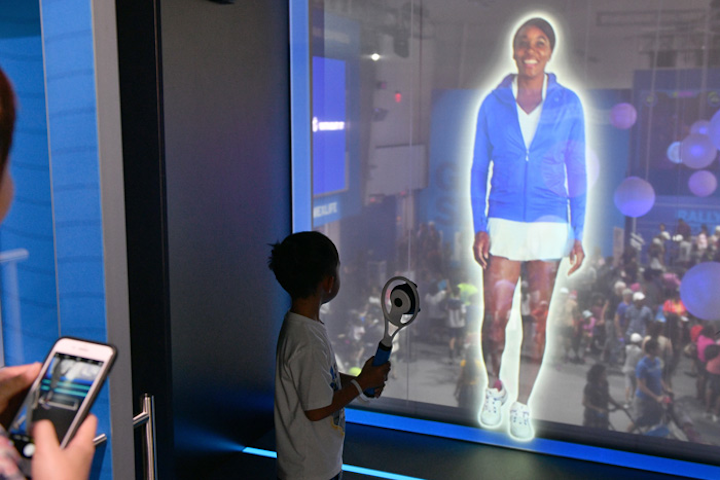 Photo: Bryan Bedder/Getty Images for American Express
American Express Fan Experience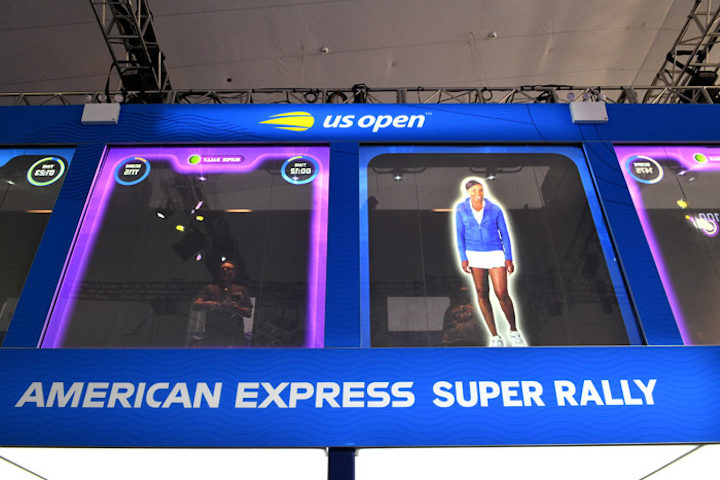 Photo: Bryan Bedder/Getty Images for American Express
American Express Fan Experience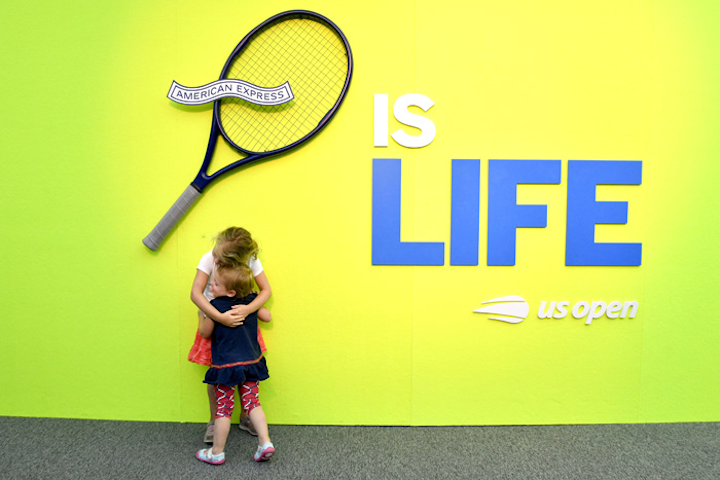 Photo: Bryan Bedder/Getty Images for American Express
American Express Fan Experience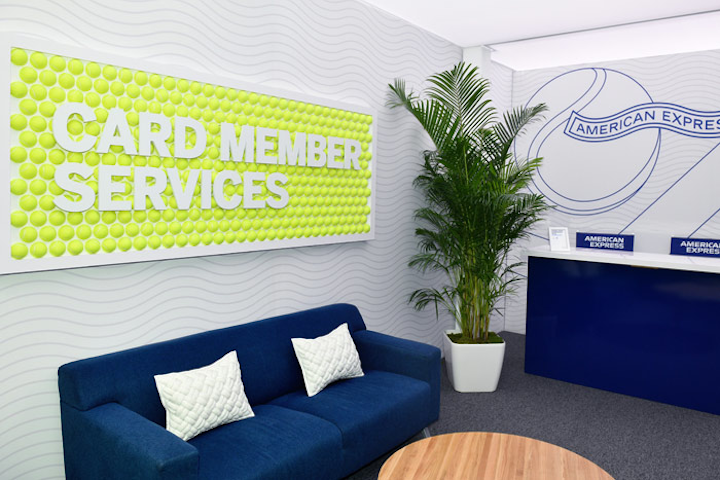 Photo: Bryan Bedder/Getty Images for American Express
American Express Fan Experience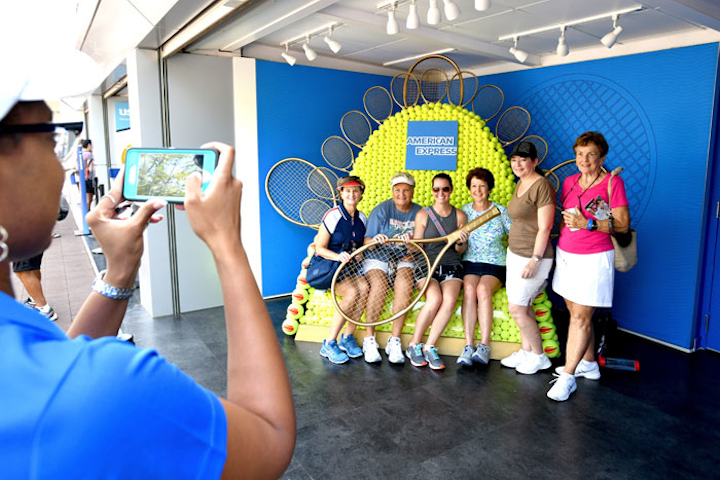 Photo: Bryan Bedder/Getty Images for American Express
Grey Goose Suite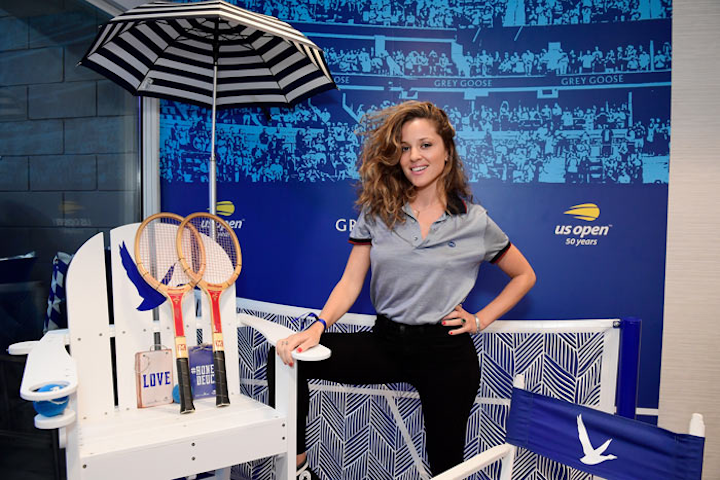 Photo: Steven Ryan/Getty Images for Grey Goose
Grey Goose Honey Deuce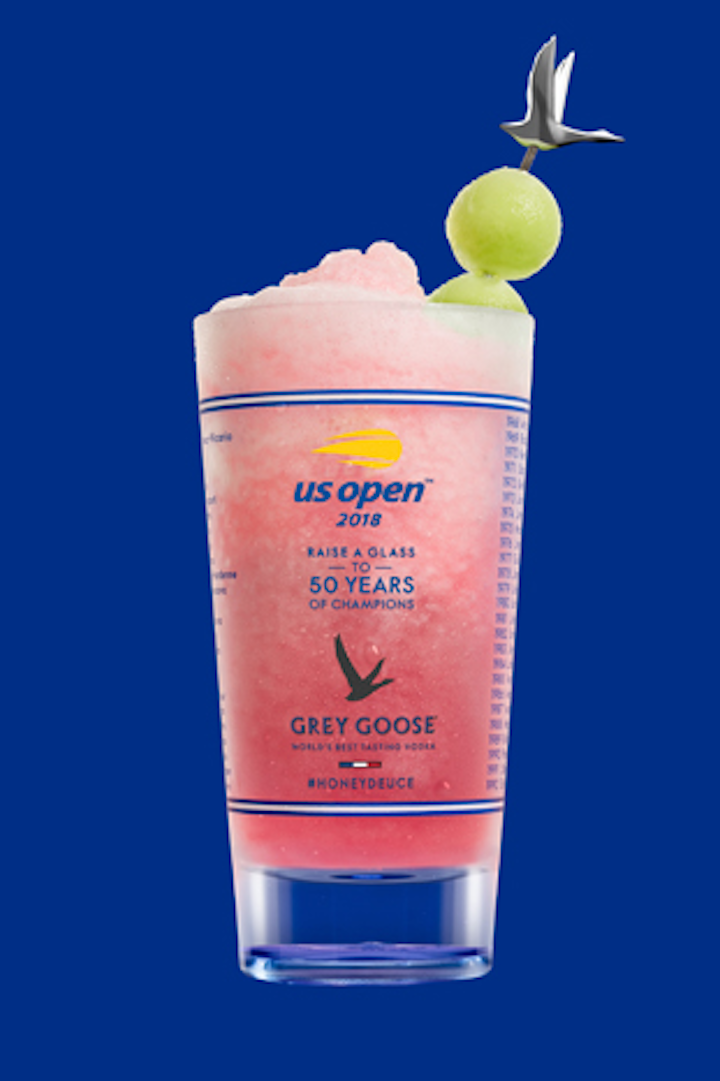 Photo: Courtesy of Grey Goose
Emirates Promotional Booth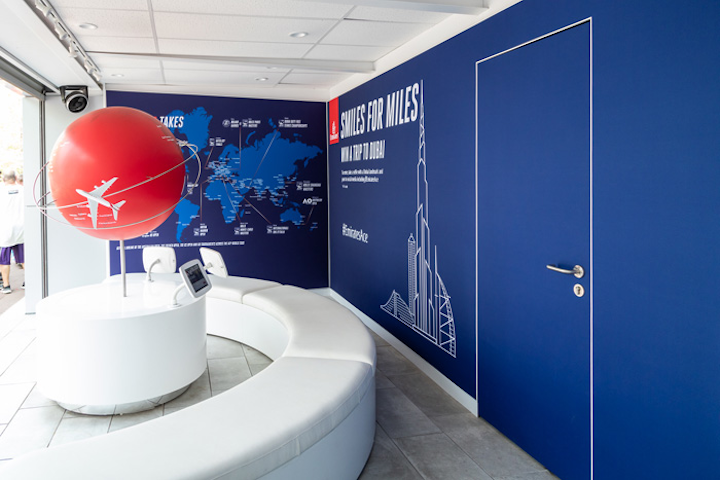 Photo: Courtesy of Emirates
Emirates Suite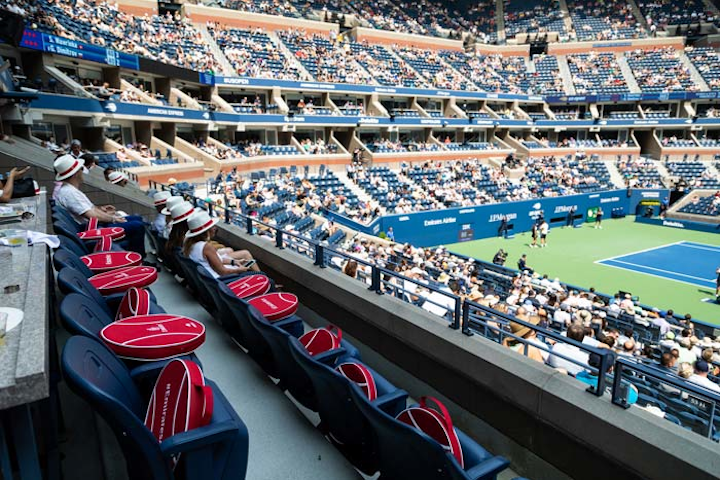 Photo: Courtesy of Emirates
Wilson Sporting Goods Store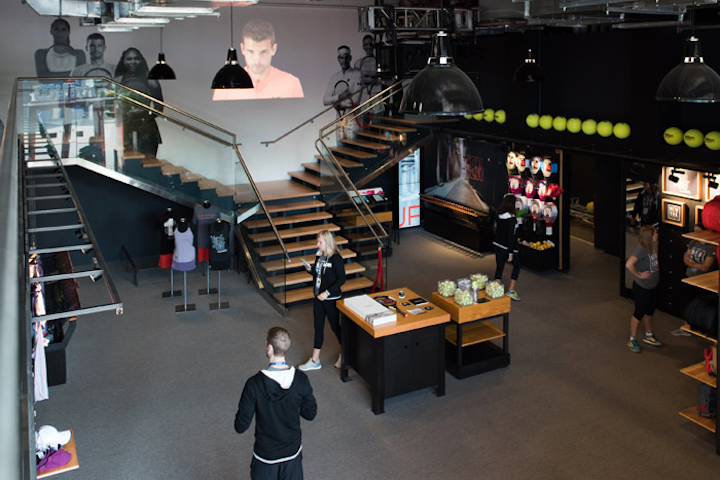 Photo: Courtesy of Wilson
Lacoste Celebrates Novak Djokovic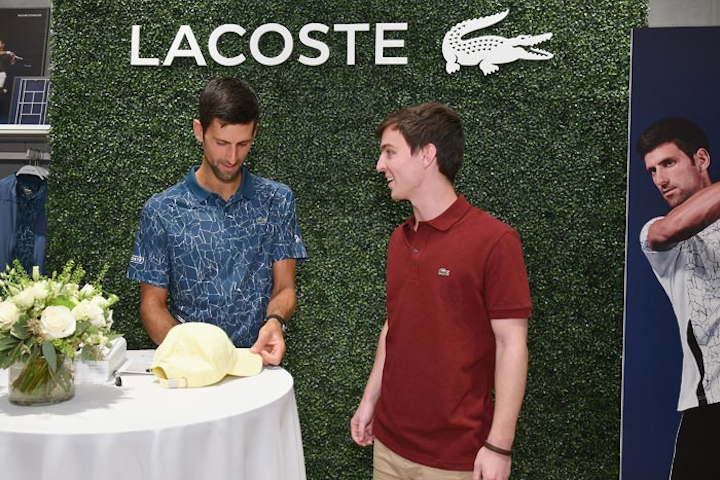 Photo: Bryan Bedder/Getty Images for Lacoste
Featured Venues/Suppliers: