10 Highlights From Twitter's Cannes Lions Beach Takeover
The social platform had a massive presence at this year's creative marketing festival in the French Riviera, with beachside panels, concerts, and activations highlighting pop culture and sports.
July 3, 2019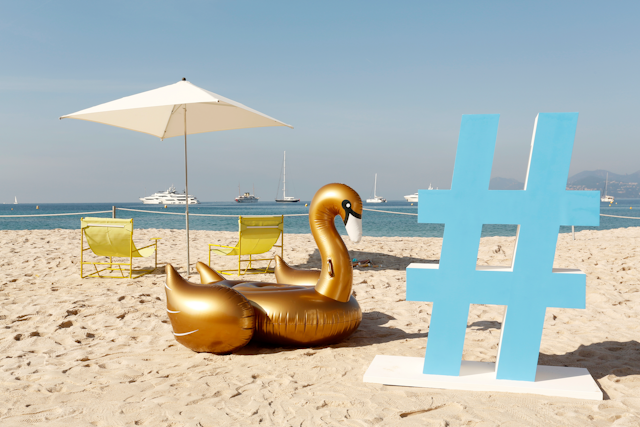 Twitter Beach took over the Plage du Festival beach club in Cannes from June 17 to 21. The activation welcomed guests with a blue hashtag sign and a trend gold swan float.Photo: Howard Sayer

CANNES, FRANCE—The Cannes Lions International Festival of Creativity presents an ideal opportunity for brands to engage with advertising and marketing creatives through physical activations. And during this year's festival, which returned to the Palais des Festivals from June 17 to 21, one of the most dynamic activations came from Twitter.
Over the past few years at Cannes Lions, the social platform has evolved its experiential footprint both physically and creatively, and its 2019 experience was the brand's largest so far. Twitter partnered with London- and New York-based event production company Wonderland Agency to create two spaces: Twitter Beach, a space open to attendees that featured a variety of programming, interactive stations, and photo ops; and an invite-only terrace space designed for Twitter to hold meetings with key advertisers, marketing partners, and content partners.
Helen Stoddard, head of global events for Twitter, said the brand activated its largest build ever at the festival to provide a physical presence that matched the spirit of the brand and the pace of its growth. Earlier this year, Twitter reported it had 330 million monthly active users in the first three months of 2019—an uptick of 9 million from the previous quarter, and the first increase after three consecutive quarters of decline.
"We paired this larger presence with an even more thoughtful and strategic approach to how to bring the spirit of the platform to life in our spaces," said Stoddard. "Conversation is Twitter's superpower, so we wanted to design event spaces and activations that would get people talking about Twitter, and get people talking on Twitter, throughout the festival."
Twitter Beach served as a beachfront hospitality space for attendees, offering everything from topical panels to branded merchandise and photo ops to interactive stations inspired by topics of recent major conversations on the platform, such as Game of Thrones and the Women's World Cup. Specific events included a live-streamed, fireside chat with Chrissy Teigen and a nighttime party with performances by Ciara and Steve Aoki.
The overarching design of the space reflected the conversational nature of Twitter, with overlapping, concentric circles that represented the overlap of different conversations.
"The real beauty of the conversation that happens on Twitter is that it allows everyone to have a voice, tune into what's happening, and be a part of what's happening, so it was really critical for us to demonstrate that same openness," said Stoddard. "From C.M.O.s and C.E.O.s to new marketers to people who weren't at the festival at all, we wanted our spaces and our programming to be accessible to everyone and have something for everyone to enjoy."
Throughout the spaces, Twitter also spotlighted its new initiative #StartWithThem, which emphasizes to marketers the importance of their audience and how it's essential to put them first when creating a message to put out into the world.

"We used our terrace and beach spaces to highlight our #StartWithThem messages and shone a light on some of the biggest audiences on Twitter," said Stoddard. "One of the most exciting and visible ways we paid homage to our audience was via a billboard that featured a tweet from a real user about her dream of being on a billboard."
Also new for 2019 was Twitter's partnership with the festival for the Future Gazers series. The series consisted of daily panels that brought together industry visionaries to discuss ways they think the world may change in 18 months.
After coming up with this year's concept, Stoddard said she and her team committed to the design and goals of the activations about six months out, and that her team began the buildout a week before the festival kicked off. "Everything we do on the ground in Cannes is the result of about a year's worth of thought and work," she said. "From the moment Cannes ends, we start thinking about the next Cannes."
Here's a look at some of the ways Twitter engaged with advertising and marketing creatives at this year's Cannes Lions. 
VENDORS
Audiovisual Production: Buck
Design, Production, Fabrication: Wonderland Agency
Video: Flux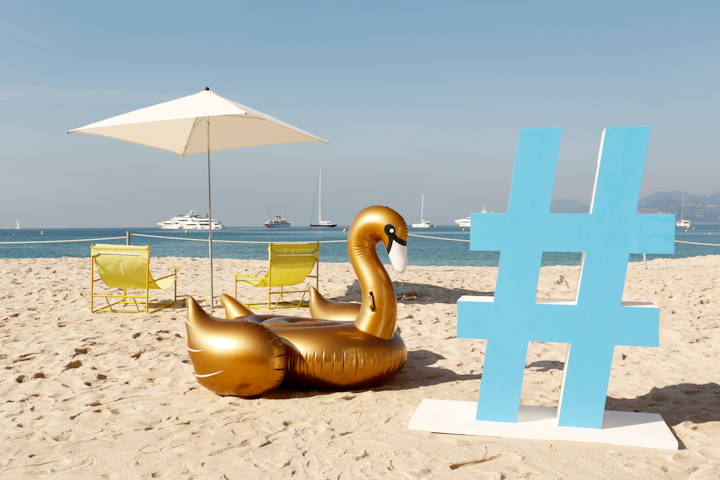 Photo: Howard Sayer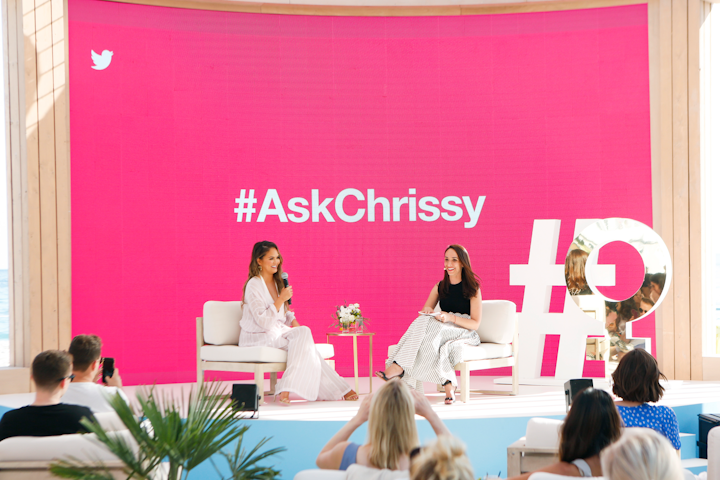 Photo: Howard Sayer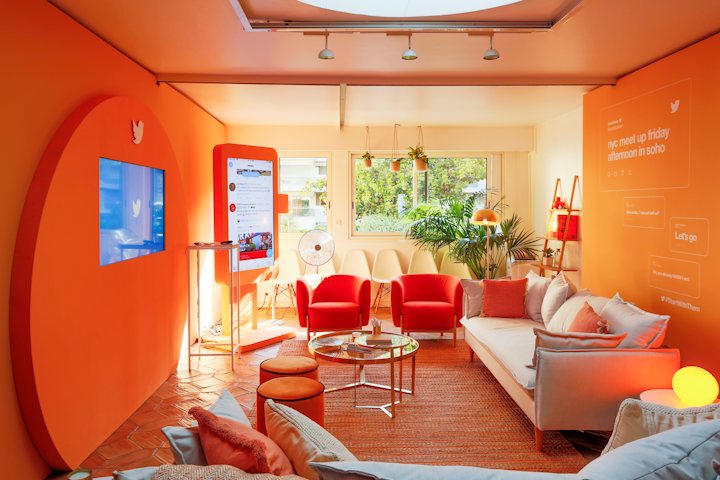 Photo: Howard Sayer
Photo: Howard Sayer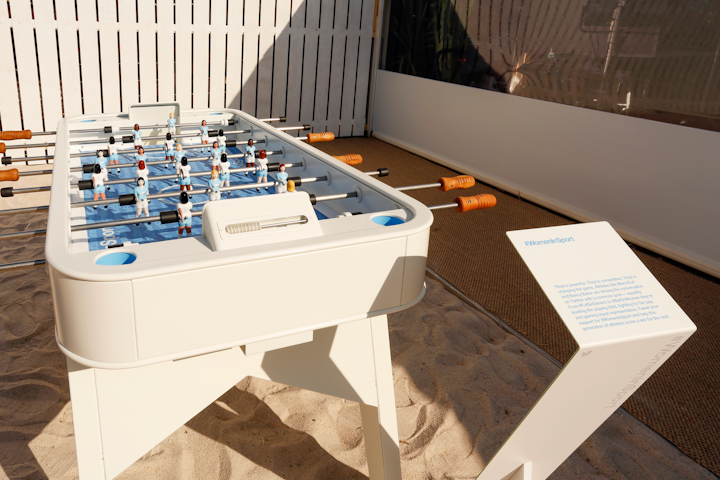 Photo: Howard Sayer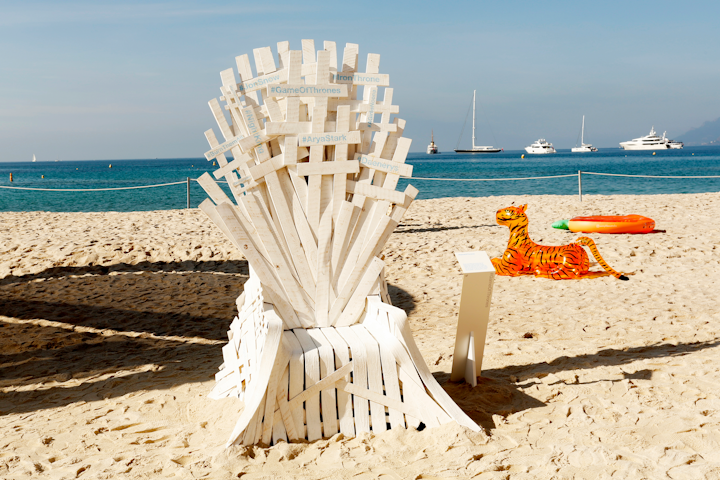 Photo: Howard Sayer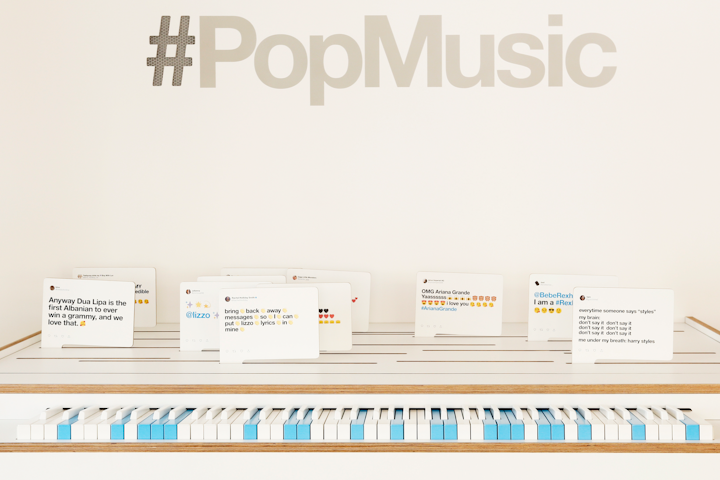 Photo: Howard Sayer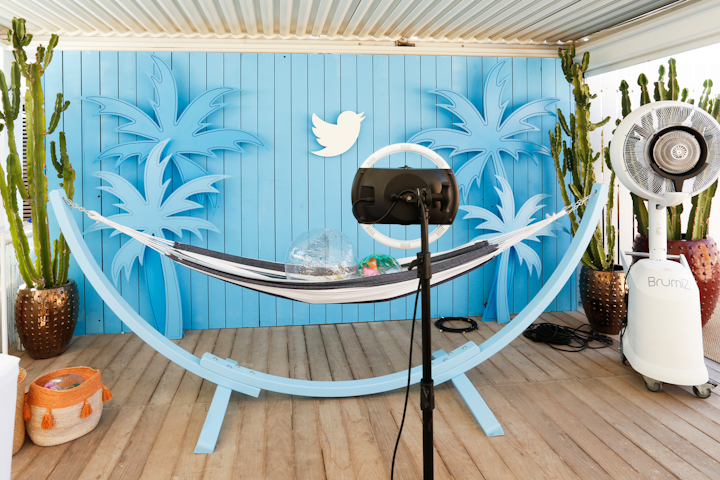 Photo: Howard Sayer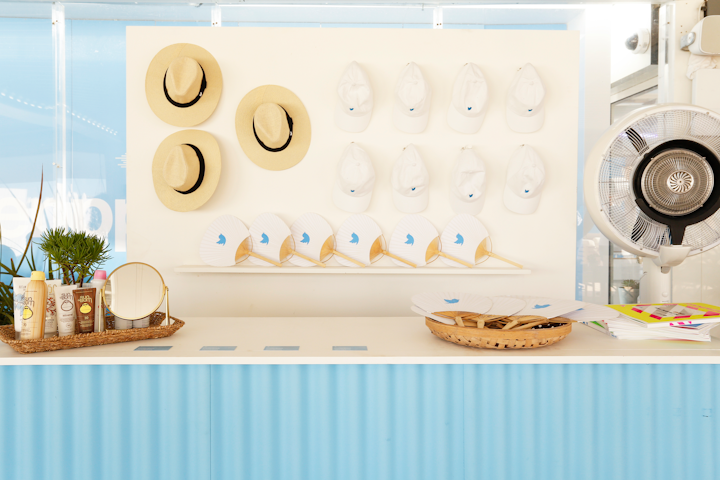 Photo: Howard Sayer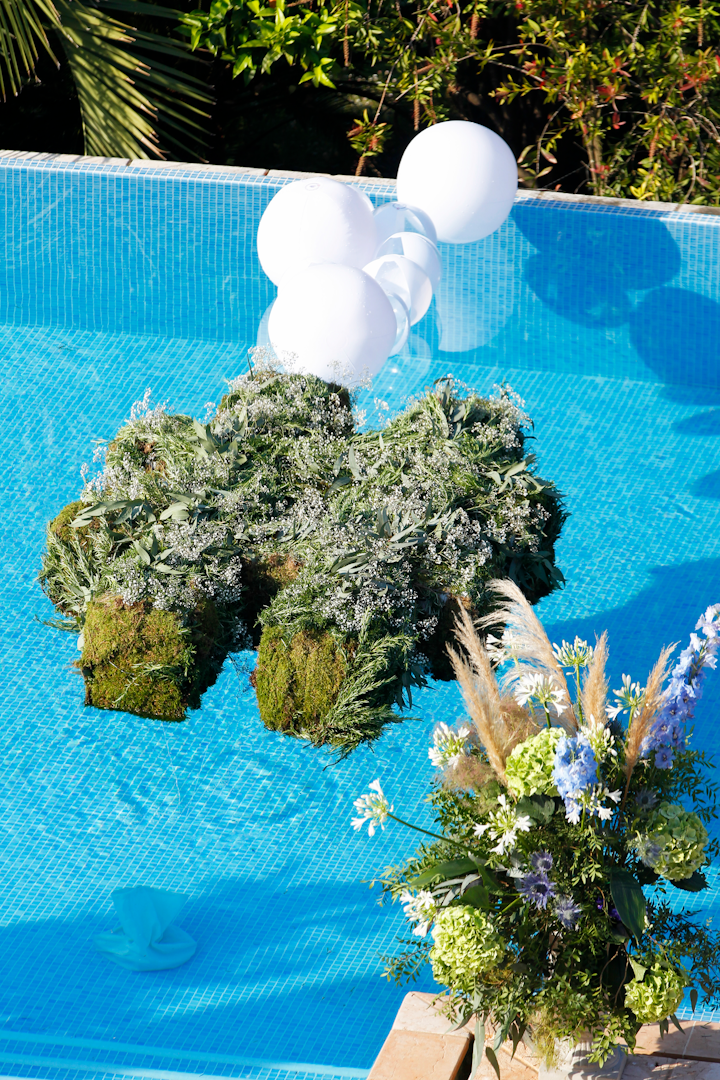 Photo: Howard Sayer