See Inside PopSugar's Whimsical Sugar Chalet
The lifestyle brand teamed up with David Stark to create a winter wonderland.
December 11, 2019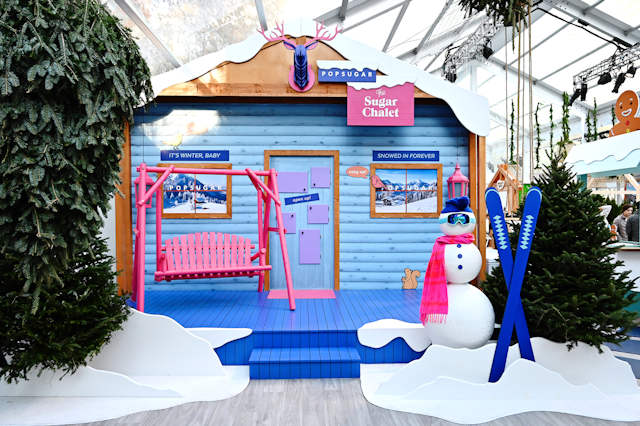 The après-ski setting, which overlooked the ice skating rink at Bryant Park, was designed by David Stark.Photo: Astrid Stawiarz/Getty Images for PopSugarNEW YORK—No lift ticket was needed to get a taste of the après-ski life at PopSugar's inaugural "Sugar Chalet," which took place on November 23 at the Overlook at Winter Village at Bryant Park in New York.
During the one-day experience, which was open to the public, visitors could take part in meditation sessions, yoga classes, culinary workshops, a holiday shopping bazaar, and plenty of social media-friendly photo ops, with activations from brands such as Athleta, E.l.f. Cosmetics, Nature's Way, MNDFL, Seventh Sense, and 6pm.com.
"Experiences and travel are highly valued by millennials and Gen Z, so we set out to create an opportunity to transport guests to another world, in this case, it was to a snow-capped mountainside chalet," explained Lindsay Leaf, vice president of experiential marketing at PopSugar. "Within this fantastical world, we built in key beauty, fitness, wellness, gifting, and shopping moments. But the idea was born out of wanting to give people that feeling of joy, relaxation, and memory-making you get while on vacation—minus the costs."
The wintry setting, which overlooked the ice skating rink at Bryant Park, was designed by David Stark. "Designing immersive worlds is what drives us creatively," the event designer said, "and the Sugar Chalet was like falling down the rabbit hole of an après ski fantasy land replete with hundreds of Bryant Park ice skaters who became the perfect seasonal backdrop."
Decked out in colorful plaids, cozy decor, and lodge-inspired features such as a giant hearth with rainbow-hued "logs," the chalet also included an interactive gifting wall filled with swag that was hidden behind tiny doorways.
"We loved bringing PopSugar's bold, playful style to life for this daylong experience, but infusing the chalet with positive, purposeful meaning was our end goal and very much part of the collaborative process," Stark said.
Over the course of the one-day event, about 1,500 visitors passed through the Sugar Chalet, with even stronger interest from sponsors, Leaf explained, saying that they "literally ran out of space. I suppose that's a great problem to have though and another reason to set our expectations on expansion for 2020." She added that, thanks to the success of the event, "brands have already begun speaking to us on how they can expand their footprint next year."
Scroll to see inside PopSugar's Sugar Chalet.

VENDORS
Brand Models: Eye5 Mktg & Talent
Event Production: David Stark Design and Production
Gift Bags: TwelveNYC
Sweatshirts: Sub_Urban Riot
Venue: The Overlook at Winter Village at Bryant Park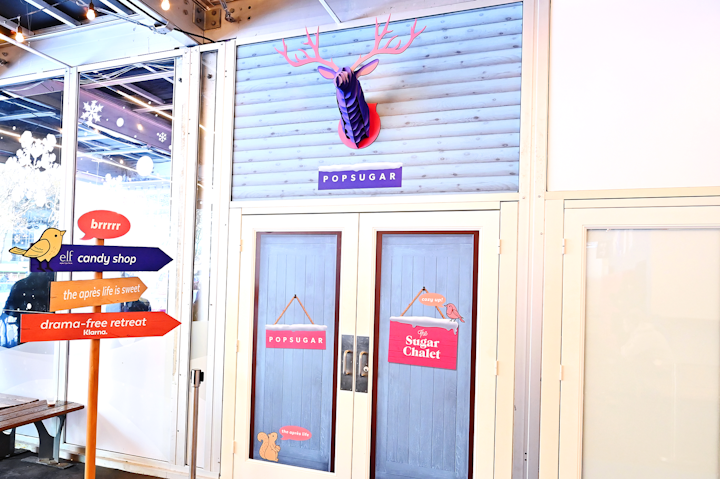 Photo: Astrid Stawiarz/Getty Images for PopSugar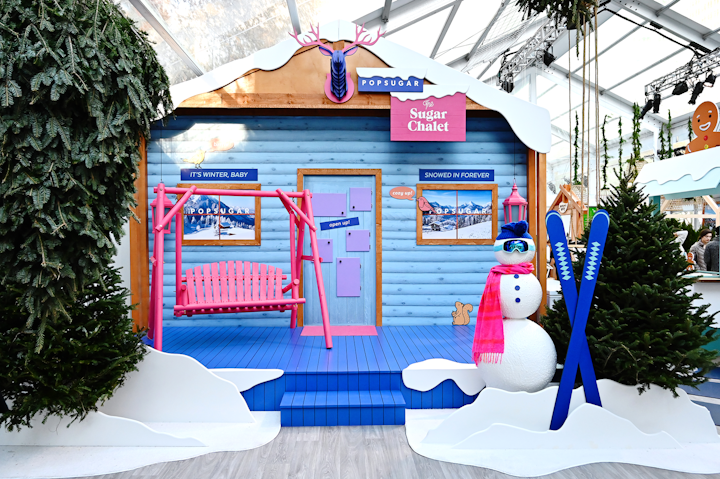 Photo: Astrid Stawiarz/Getty Images for PopSugar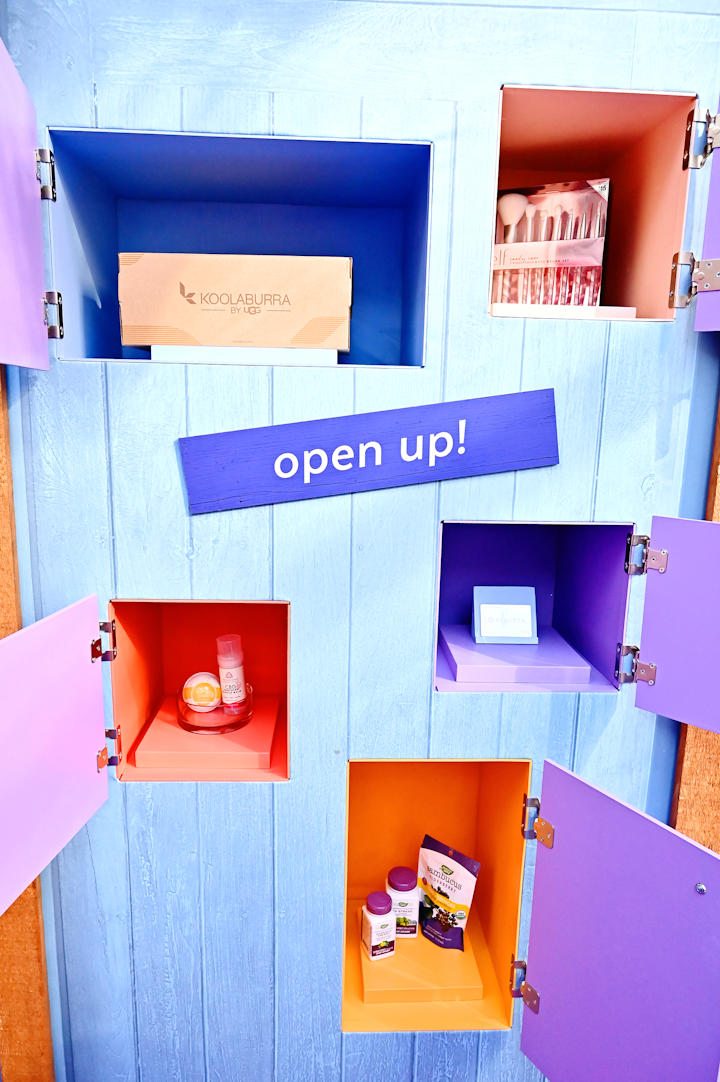 Photo: Astrid Stawiarz/Getty Images for PopSugar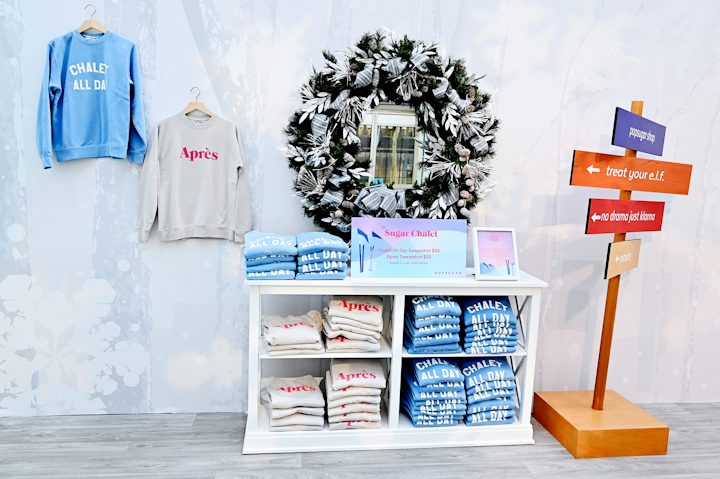 Photo: Astrid Stawiarz/Getty Images for PopSugar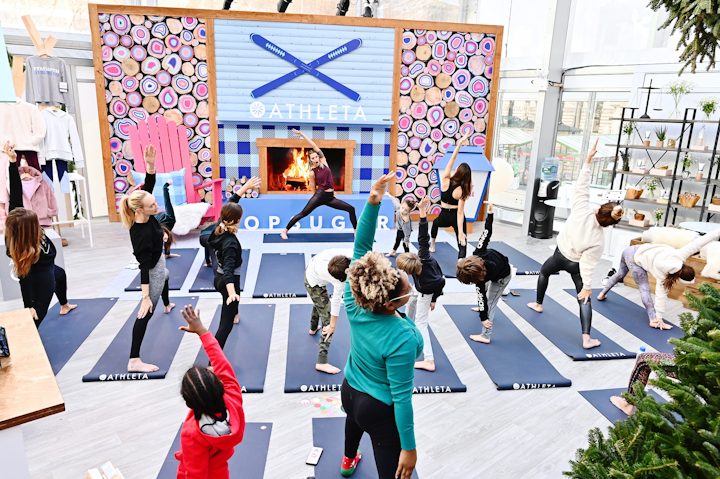 Photo: Astrid Stawiarz/Getty Images for PopSugar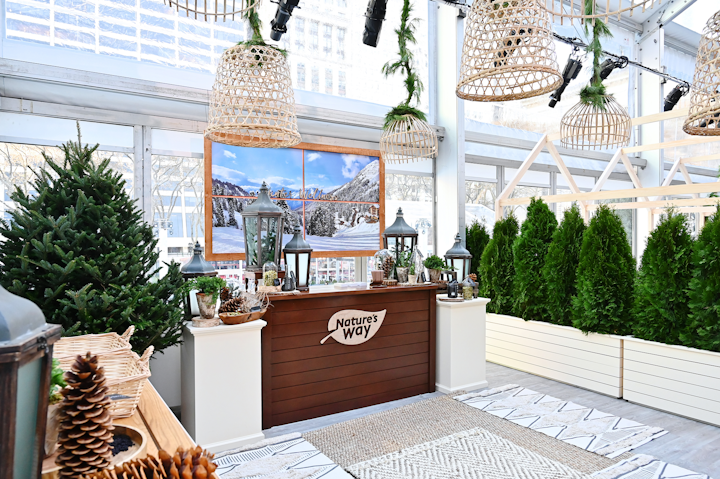 Photo: Astrid Stawiarz/Getty Images for PopSugar
Photo: Astrid Stawiarz/Getty Images for PopSugar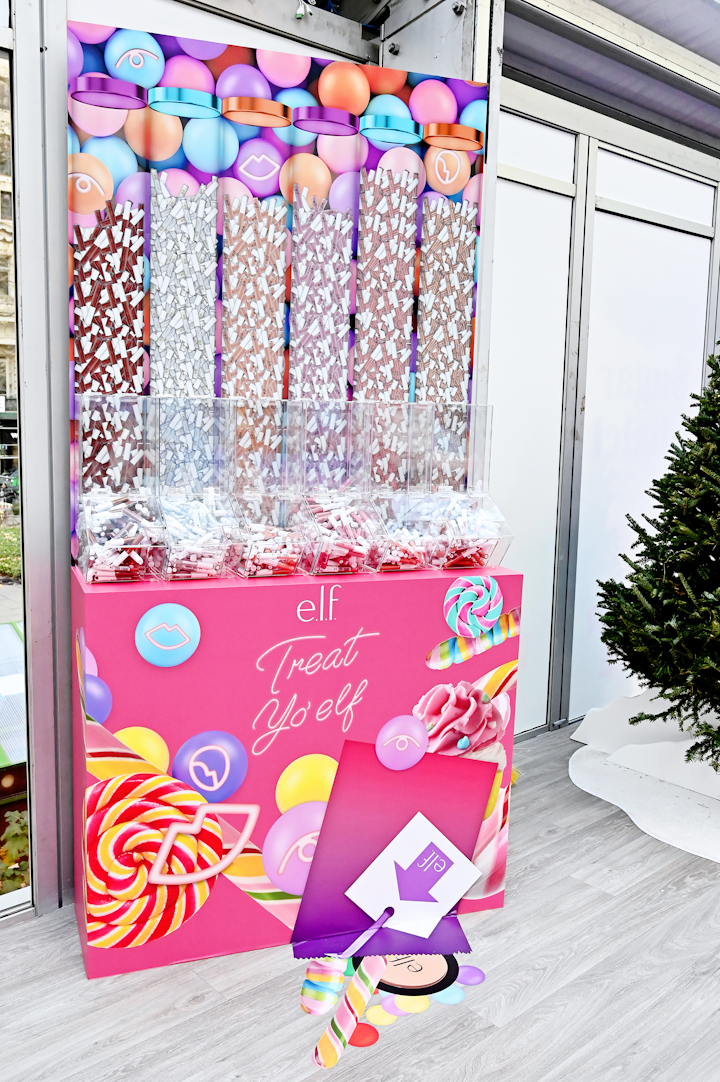 Photo: Astrid Stawiarz/Getty Images for PopSugar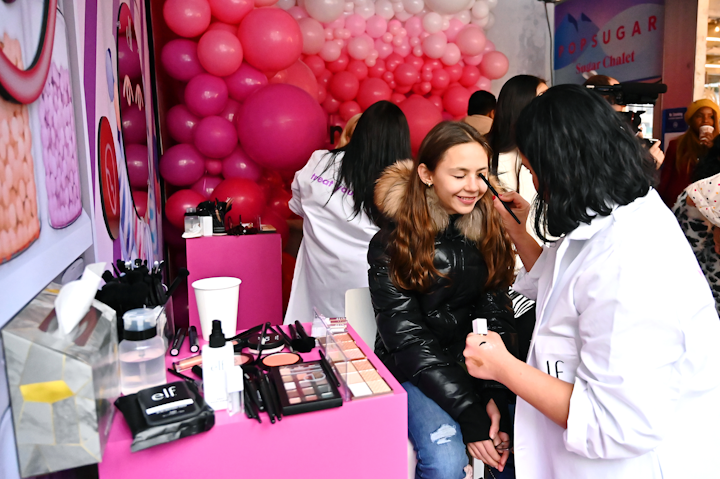 Photo: Astrid Stawiarz/Getty Images for PopSugar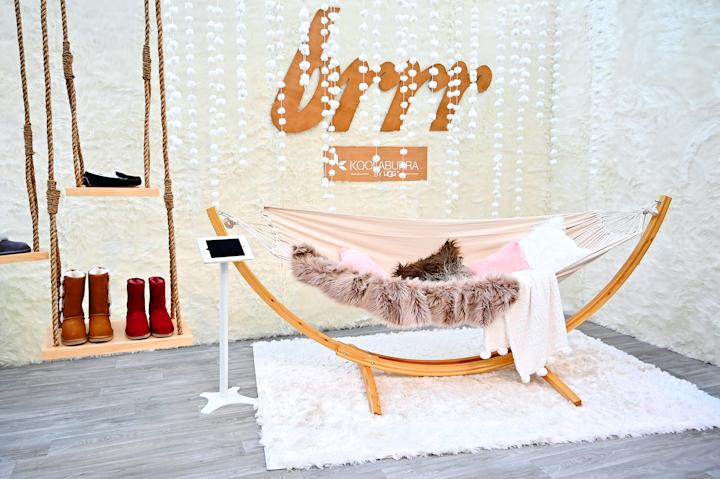 Photo: Astrid Stawiarz/Getty Images for PopSugar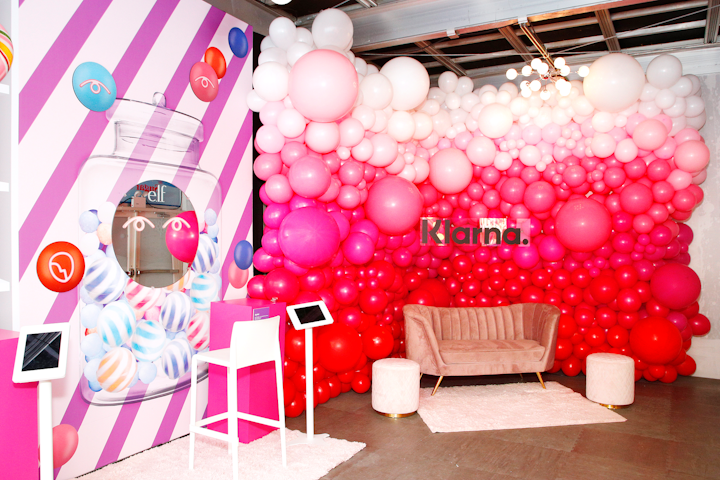 Photo: Astrid Stawiarz/Getty Images for PopSugar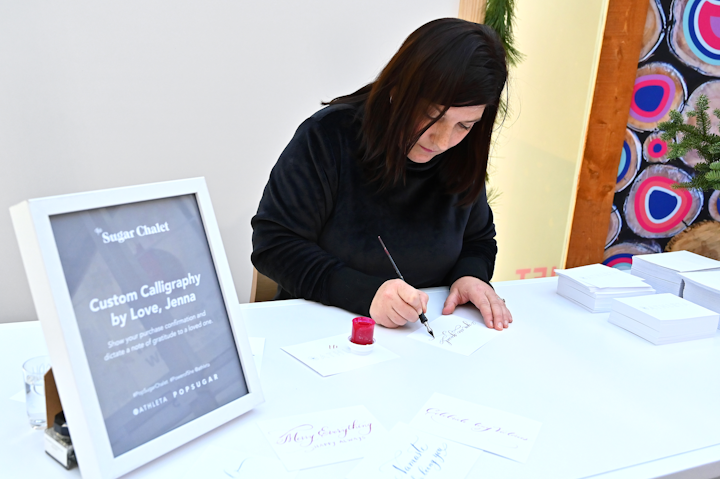 Photo: Astrid Stawiarz/Getty Images for PopSugar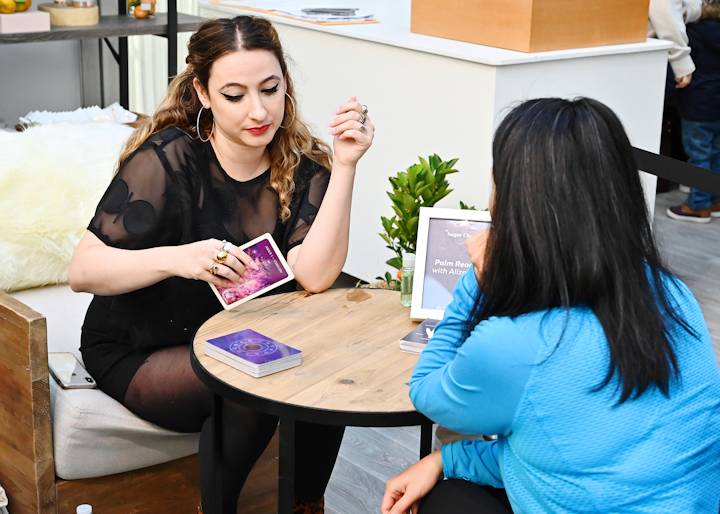 Photo: Astrid Stawiarz/Getty Images for PopSugar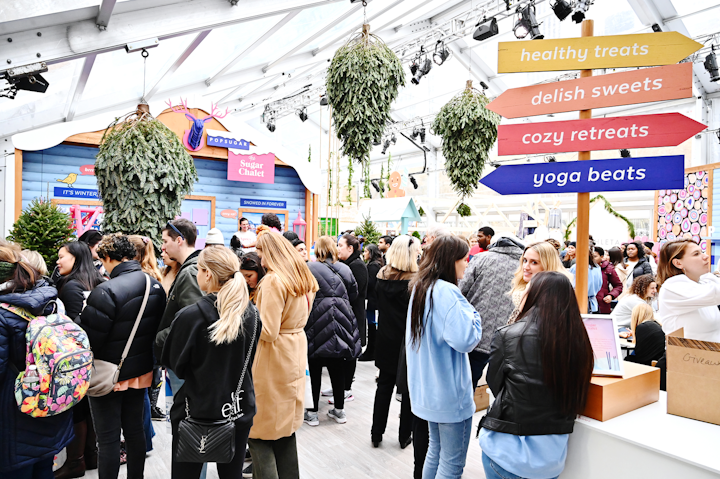 Photo: Astrid Stawiarz/Getty Images for PopSugar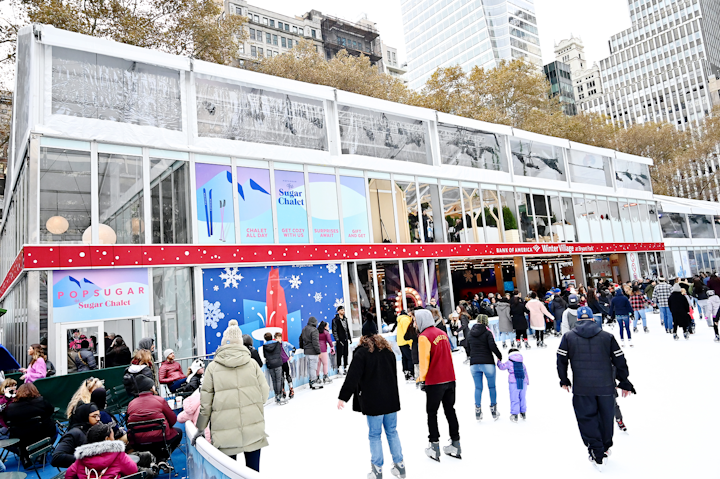 Photo: Astrid Stawiarz/Getty Images for PopSugar