Bacardí Brought a Tropical Holiday Dinner Party to a Shipping Container
Celebrating the Cuban traditions of Nochebuena, the rum brand served cocktails and family-style dinners to media, influencers, and others.
December 16, 2019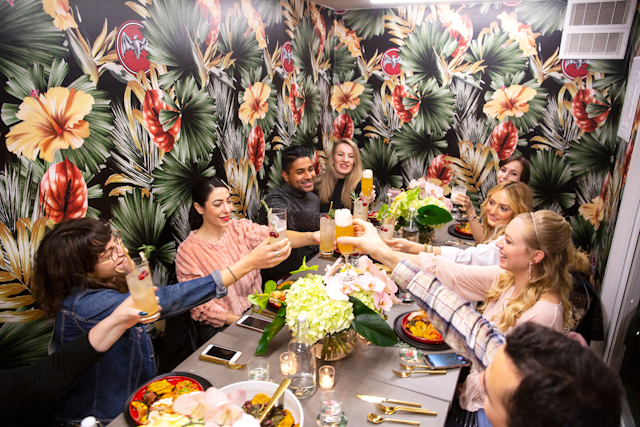 Each night Bacardí invited a mix of guests from different industries, including media, influencers, and bartenders, as well as contest winners.Photo: Elaine FancyTORONTO—Picture this: you're walking down a busy street in Toronto at the start of the holiday season. On the street, there is a shipping container filled with strangers having dinner and a bartender pouring drinks making the evening festive and bright.
That was the scene at Bacardí's six-night Nochebuena pop-up, named after the Spanish word referring to the night of Christmas Eve, which took place November 25 at the Oss Box shipping container. The space was turned into a tropical-style living room designed in collaboration with Canadian interior designer Candice Kaye, and each night had a mix of guests from different industries, including media, influencers, and bartenders, as well as contest winners.
"Family is rooted not only in Bacardí as a brand but in Cuban culture. We wanted to feed guests as members of our family, at our table," said Brendan McDonough, senior brand manager at Bacardi Canada.
None of the guests ahead of time knew they would be dining in a shipping container, and the whole setting created a fishbowl effect for those walking by. "When guests arrived they were stunned to see what they would be experiencing in an intimate, exclusive setting while on display to the general public," McDonough said.
Each night was hosted by a Bacardí ambassador who led a rum tasting and demonstrated how to prepare festive cocktails. Outdoors, Chris Brown of Victor Dries Catering prepped a Cuban-inspired menu of family-style dishes that are typically found on Nochebuena menus: shrimp in coconut sauce, grilled squash, ham croquettes, chicken on rice, and red beans cooked with collard greens. He cooked over an open fire pit and even offered samples to passersby. It was all in accordance with the Nochebuena tradition to share with the community, according to McDonough.
Kaye transformed the shipping container into a cozy-yet-tropical dining room where as many as 10 guests each evening could partake in the Cuban tradition of Nochebuena. For the walls, Kaye designed a printed wallpaper full of florals and greenery, while retailer CB2 outfitted the shipping container with a long harvest table and other home decor items.
"She's a natural in designing beautiful hand-painted florals, tropical prints, and lush greenery, so it was a natural fit for the brand to collaborate with her," explained McDonough.
While Bacardí has held pop-up events in the past, McDonough said that Nochebuena was the first of its kind.
Organizers planned the event in about two months and had to think strategically given the time of year and unpredictability of the weather. McDonough said: "We had to develop a strategic plan for warming the shipping container while keeping guests comfortable and ensuring food was served hot."
Another metric was the broader reach of the event. Bacardí counted upward of 14 million media impressions for Nochebuena, according to the brand.
Scroll down to see inside the event.

VENDORS
Catering: Victor Dries Catering
Design, Gifts: Candice Kaye Design
Design, Event Management, PR, Production: Pomp & Circumstance PR 
Flowers: Blossom Boutique
Invitations: Superfish
Photography: Elaine Fancy Photography
Printing: Shinzo Media, The Printing House
Signage: Superfish, Shinzo Media
Venue: Oss Box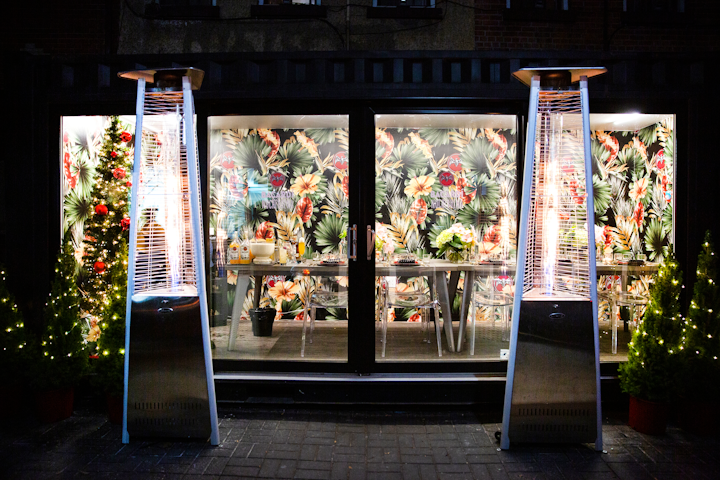 Photo: Elaine Fancy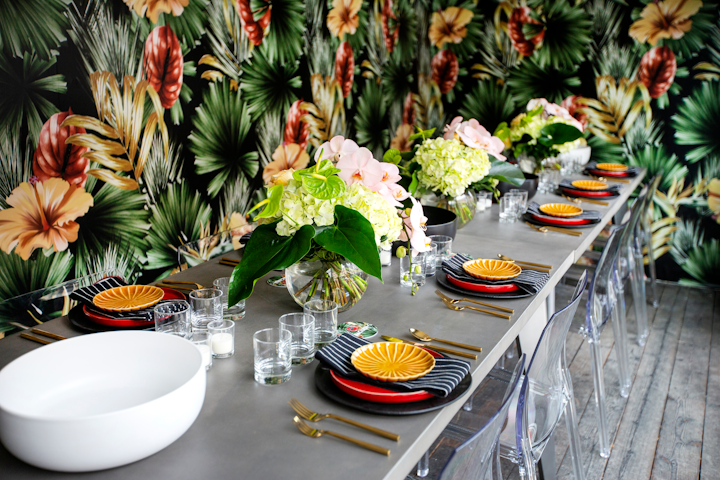 Photo: Elaine Fancy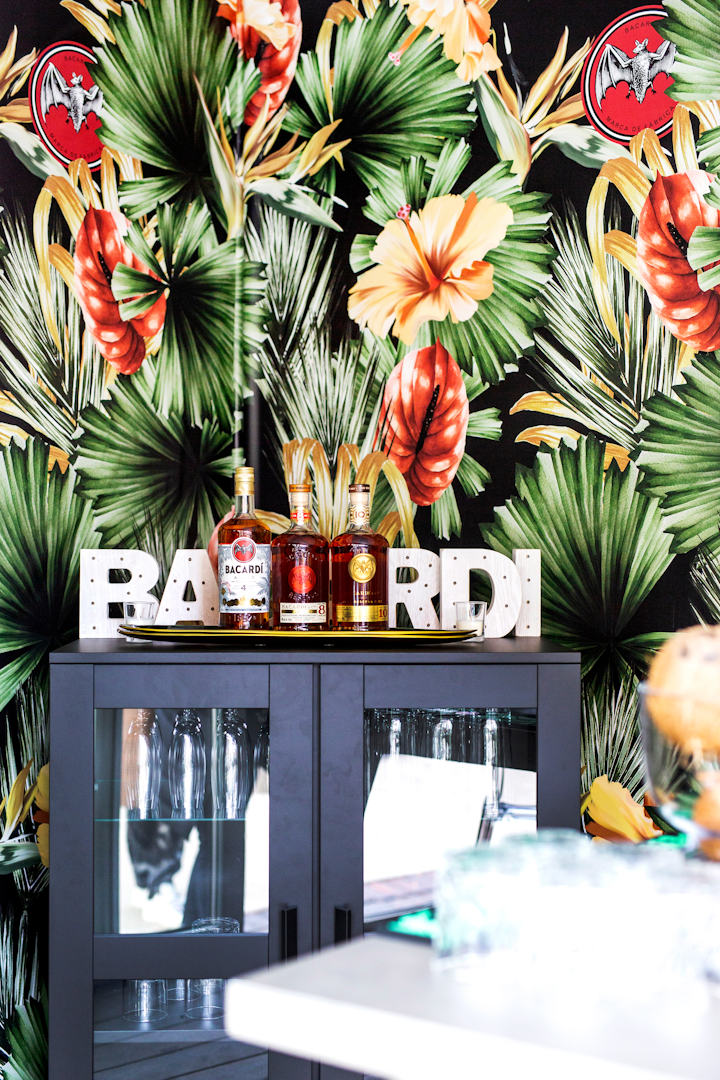 Photo: Elaine Fancy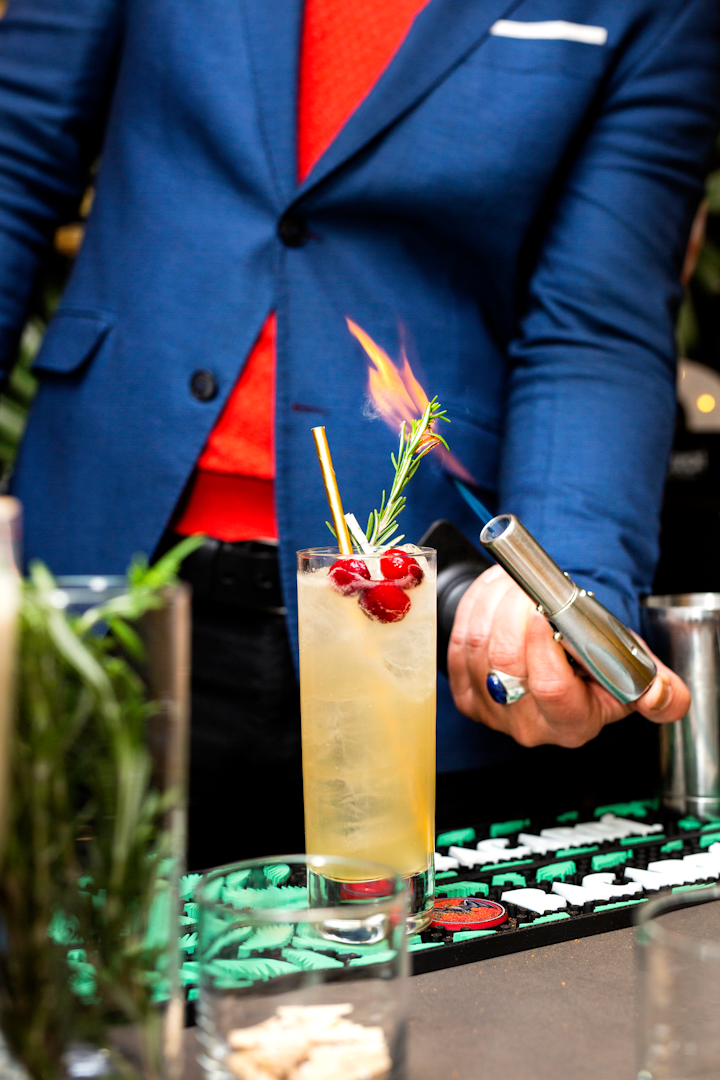 Photo: Elaine Fancy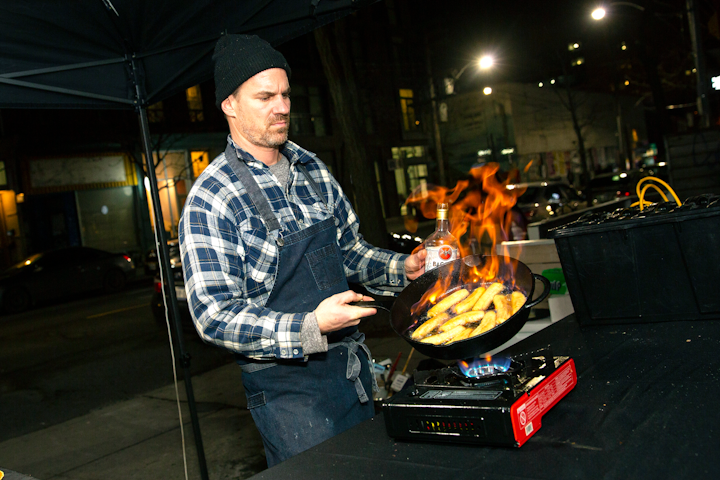 Photo: Elaine Fancy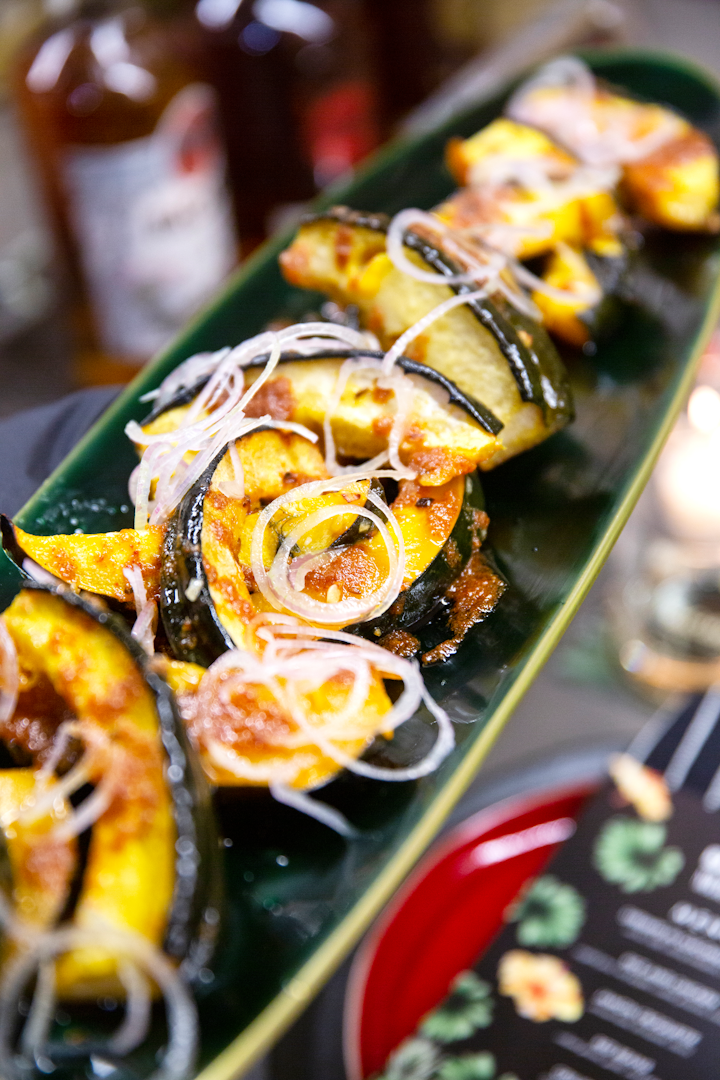 Photo: Elaine Fancy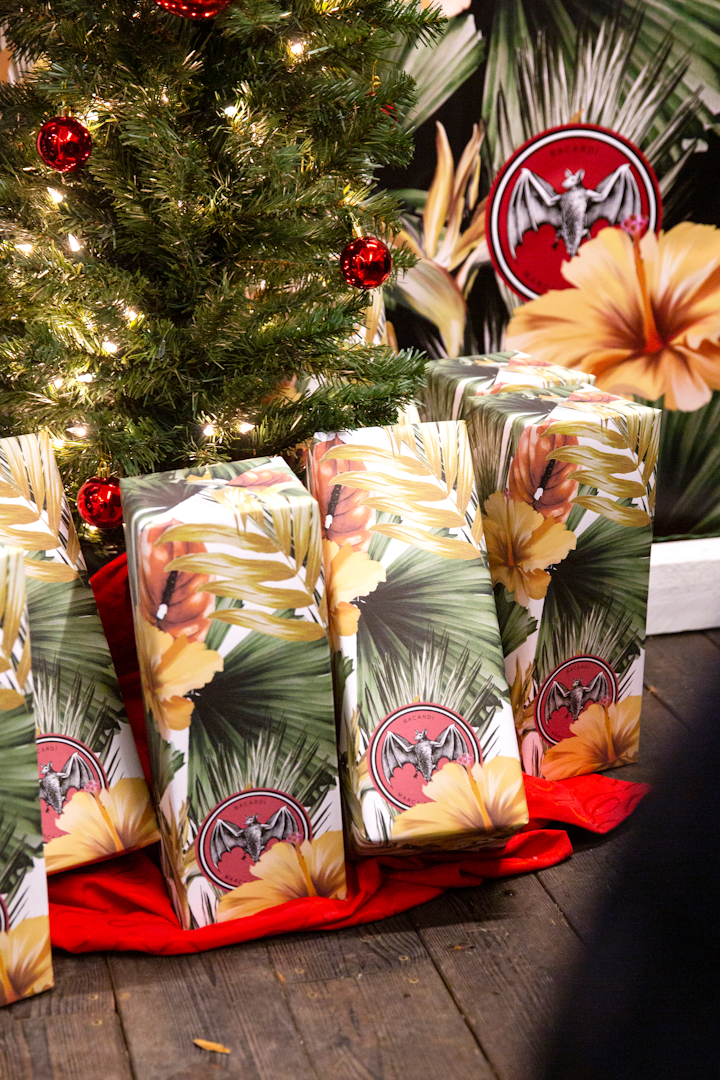 Photo: Elaine Fancy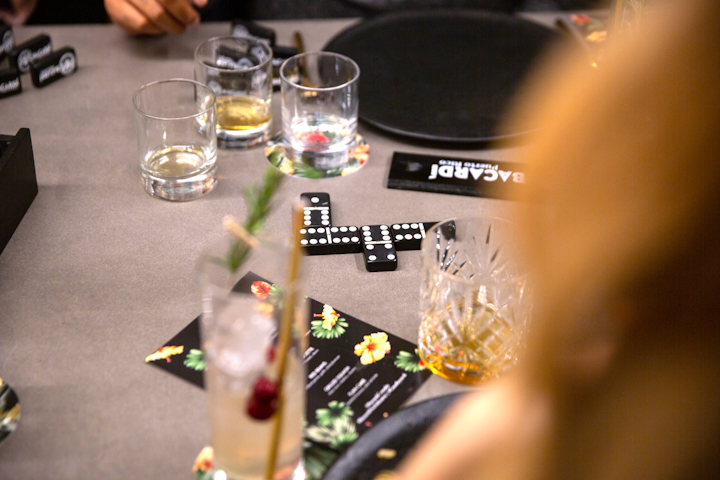 Photo: Elaine Fancy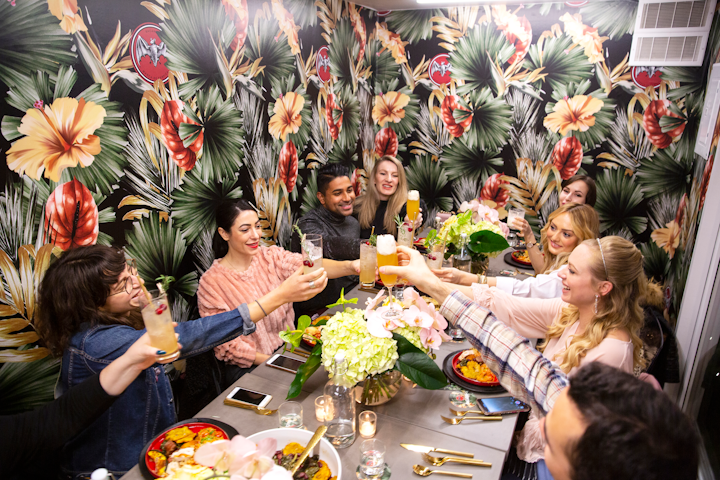 Photo: Elaine Fancy