Tropicana recently brought a bit of sunshine to New York, encouraging people to bring out their best selves. The juice brand hosted its #YourBestYou activation in Times Square from January 14 to 17, bringing to life the brand's new platform—which is focused on positivity and optimism—as part of its relaunch for its 70th year. The activation offered consumers a variety of interactive experiences inspired by the brand relaunch.
The pop-up event, which was produced by MKTG, invited passersby to go inside of a domed tent that resembled an orange. Inside the tent, interactive experiences included video stations that allowed guests to create custom messages, picking out inspiring messages from an orange tree replica, and a green screen photo station that projected images with animated backgrounds on a Times Square billboard.
Here's a look at the different ways Tropicana engaged consumers during the four-day event.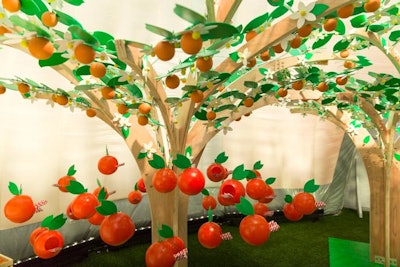 Photo: Courtesy of Tropicana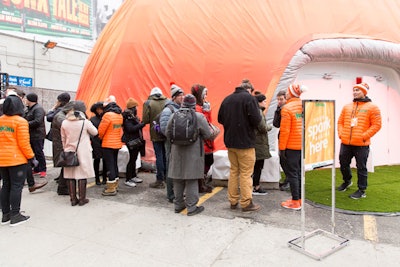 Photo: Courtesy of Tropicana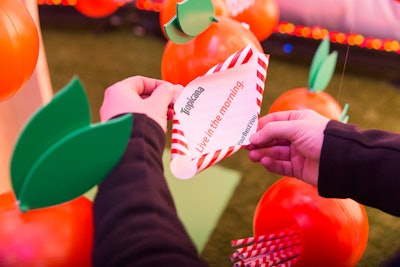 Photo: Courtesy of Tropicana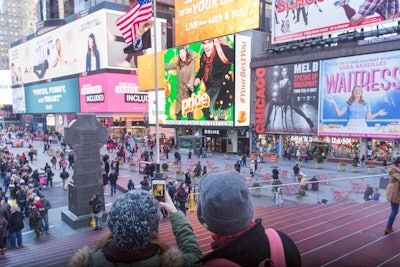 Photo: Courtesy of Tropicana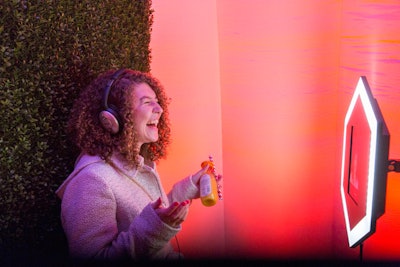 Photo: Courtesy of Tropicana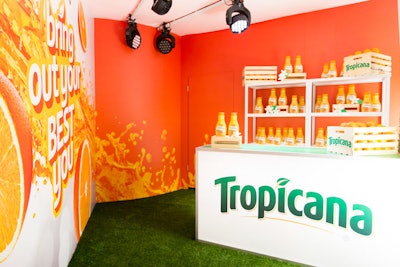 Photo: Courtesy of Tropicana