Announcing the 2010 BizBash Chicago Event Style Award Winners
August 20, 2010
A centerpiece made of fresh veggies, a new fund-raising tool, and an enormous block party all earned accolades at our 2010 Event Style Awards ceremony, which capped off yesterday's BizBash Chicago Expo at the Merchandise Mart. Here's a look at the winning work.
Best Centerpiece/Tabletop Decor
Ragu's Luncheon at the BlogHer Conference
Submitted by Larry Abel Designs
For this  lunch during a conference for bloggers, Larry Abel Designs created centerpieces using ingredients that go into Ragu'spasta sauce. On each table, hand-carved flowers made of tomatoes, onions, peppers, and eggplant sprouted out of white pasta bowls. Next to each veggie-filled arrangement, custom acrylic boxes held take-home recipe cards.

Best Corporate or Association Event Concept (Budget Over $50,000)
Rachael Ray Show's "Rachael's Big Block Party"
Submitted by Event Architects
The popular daytime talk show tasked Event Architects with creating a family event that would celebrate its new home on Chicago's WGN Network. Inspired by classic block parties—which are said to have originated in Chicago—the production company took over a street in Wrigleyville and invited 1,000 locals. Celebrity guests included hometown girl Jenny McCarthy, and local chef Rick Bayless, and family-friendly activities included face-painting and juggling classes. 
Best Corporate or Association Event Concept (Budget Under $50,000)
Gerard Design's Holiday Event
Submitted by Revel Decor Inc.  
To thank employees and clients for a year of dedication, Gerard Design hosted a Paris-themed holiday party. Instead of renting an off-site venue, the company enlisted designers from Revel Dcor to transform its suburban offices into a Belle Epoque era nightclub. French cuisine and plenty of champagne added to the effect.

Best Entertainment Program/Concept
Bio International Convention's "Experience: Diverse Cultures" Opening Reception
Submitted by Event Architects
For this reception at the Museum of Science and Industry, Event Architects strove to create a unique environment in which conference attendees could network and relax. The event's entertainment had to appeal to partygoers from all corners of the globe, and variety was integral to the evening's program. Actors, jugglers, tumblers, musicians, and contortionists performedwhile remaining unobtrusive to conversation.

Best Fresh Idea
Ragu's Luncheon at the BlogHer Conference
Submitted by Larry Abel Designs
Instead of merely passing out product samples, Ragu targeted conference attendees by hosting a heavily branded luncheon at Navy Pier. Larry Abel Designs transformed a raw exhibition hall into a tomato-red space decked with draping, carved vegetables, and informative signage. The event's centerpiece was an eight-foot-tall mockup of Ragu jar made entirely of fresh vegetables. Bloggers snapped photos with the unique prop and posted descriptions of it on Twitter—thus generating buzz for the brand.

Best Invitation Design
Chicago History Museum's Lincoln Ball
Submitted by MacKenzie Brown Design
For a ball that anchored the museum's yearlong celebration of the Abraham Lincoln bicentennial, MacKenzie Brown Design created an invite that nodded to the iconic style of the American president. Designed with cream stock and deep brown ink, the invitation incorporated images of top hats, pocket watches, and a drawing that commemorated Lincoln's inaugural ball.

Best Lighting Design
Macy's Glamorama After-Party
Submitted by Frost
Macy's Glamorama begins with a highly produced fashion show and ends with an equally over-the-top after-party at the State Street flagship. Frost's lighting scheme for the soiree's 2009 iteration used pulsating colored lights to transform the sprawling department store's seventh floor into a high-octane dance party.

Best New Product
BidPal Network's Wireless Bidding Solution
Submitted by BidPal Network
Since it launched in Chicago in 2009, BidPal Network's Wireless Bidding Solution has contributed to successful fund-raising at many charitable events, including the exclusive Steppenwolf gala. The device lets guests place bids on silent and live auction items remotely, from anywhere in the venue. They can also check competing bids in real time, which amps up competition and raises lots' going rates. 

Best New Venue
Venue One
Submitted by Event Creative
Venue One debuted with a splash in May, when it hosted a benefit for the Museum of Contemporary Art that let guests ride swings and teeter-totters indoors. When it's not serving as a temporary playground, the West Loop venue—which is managed by Event Creative—offers 20,000 square feet of raw event space. Amenities include skyline views, valet parking, three green rooms, and Wi-Fi.

Best Nonprofit Event Concept
Alzheimer's Association Chicago's "Le Monde Est Un Cirque" Rita Hayworth Gala
Submitted by EventScape Inc.
For the 2010 event, with the theme "Le Monde Est Un Cirque," (or "the World is a Circus"), the producers at EventScape worked with a team of vendors to transform a Fairmont Chicago ballroom into a fittingly flamboyant space. Professional jugglers and contortionists roamed, bags of cotton candy sat next to each place setting , and oversize feather plumes spilled out of centerpieces.

Best Overall Catering at an Event
Museum of Science and Industry's Black Creativity Gala
Submitted by Sodexo at the Museum of Science and Industry
Health was the theme at this winter gala. During the cocktail hour, Sodexo servers dressed in lab coats issued prescriptions that ordered partygoers to pick up martinis at the bar. This year planners replaced a traditional sit-down dinner with a strolling buffet for the first time. Stations offered everything from sushi to jerk chicken and duck roasted in Oolong tea, and mini oatmeal cookies and milk were on hand for dessert.

Best Overall Event Decor (Budget Over $50,000)
Bio International Convention's "Experience: Diverse Cultures" Opening Reception
Submitted by Kehoe Designs
At this Field Museum gathering for 3,000 guests, Kehoe Designs created an environment that played off the international nature of the convention. Meticulously imagined environments channeled five distinct aesthetics: Native American, the classical period of pirating, China's Ming dynasty, the Russian empire, and Persia. Props included oversize dream catchers, ship masts, daybeds swathed in Persian silks and saris, and five domes that represented St. Basil's cathedral.

Best Overall Event Decor (Budget Under $50,000)
Krisam Group's "An Evening in Wonderland" Party
Submitted by The Meetinghouse Companies Inc.
Intended to introduce meeting and event planners to hotel and resort destinations, this event brought a classic storybook to life. Whimsical touches included characters dressed as playing cards, who handed out detailed scavenger- hunt maps that encouraged guests to collect stamps as they wandered through the space and learned about each participating property. The Queen of Hearts was on hand to offer tarts, and the Mad Hatter helped guests create their own millinery designs.  

Best Use of Technology
Festa Ravinia
Submitted by BidPal Network
A benefit for the Ravinia Festival's educational outreach programs, Festa Ravinia raises funds with silent and live auctions. In 2009, planners introduced BidPal Network's wireless handheld bidding devices to attendees for the first time, and reported an 83 percent increase in participation in the bidding process. Because the event took place in a multilevel venue, guests appreciated being able to bid from any location; planners also reported increased efficiency in the checkout process.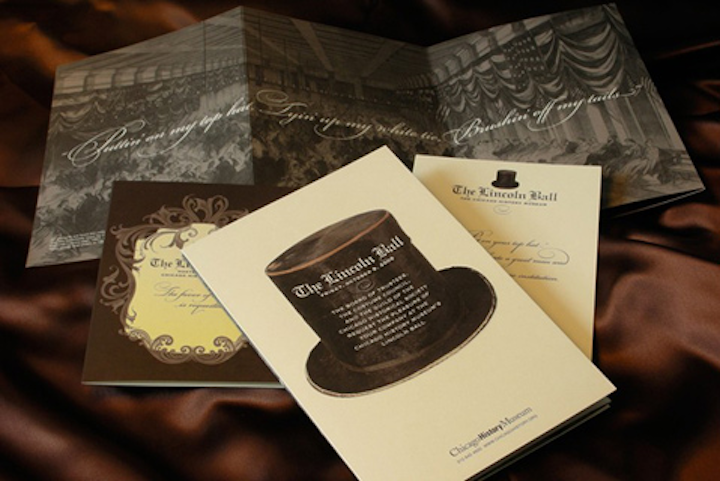 Photo: Courtesy of Chicago History Museum
Photo: Jai Girard Photography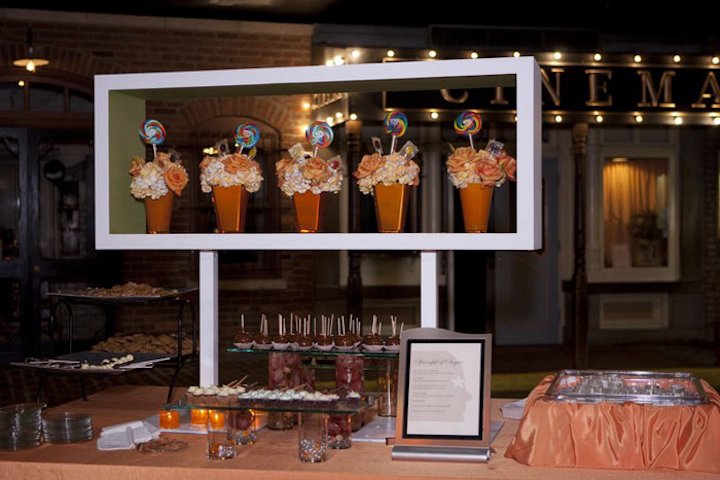 Photo: Courtesy of Museum of Science and Industry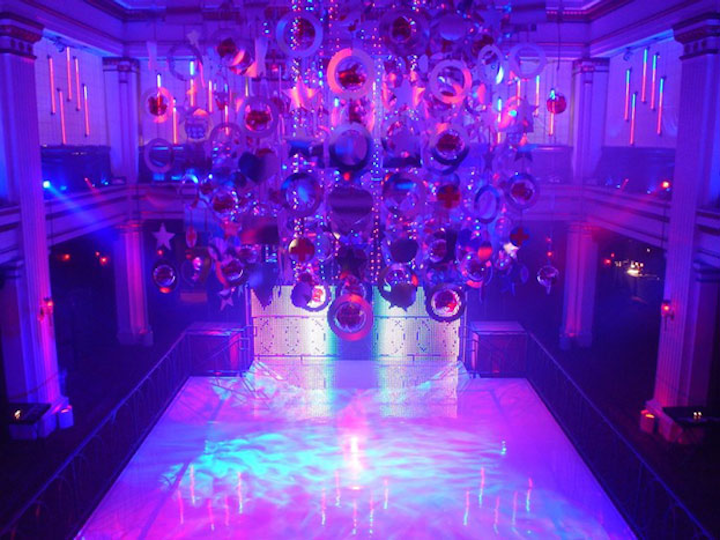 Photo: Courtesy of Frost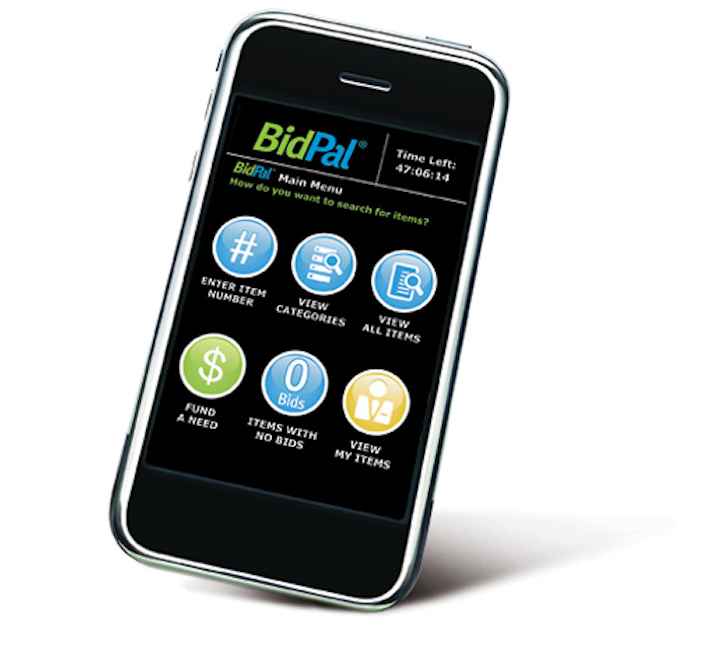 Photo: Courtesy of BidPal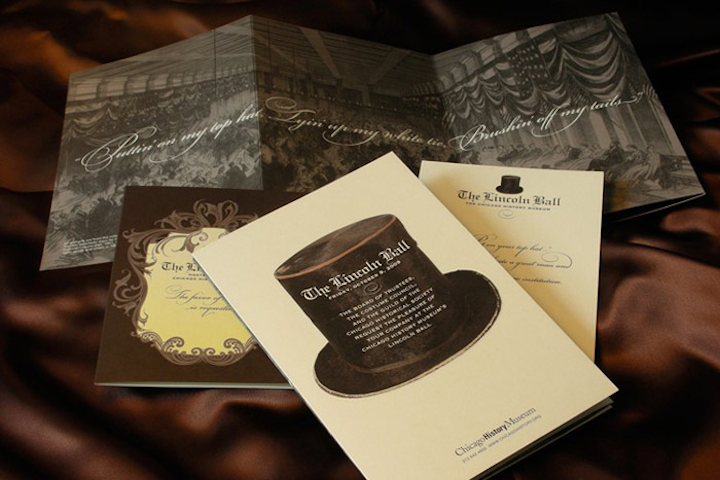 Photo: Courtesy of MacKenzie Brown Design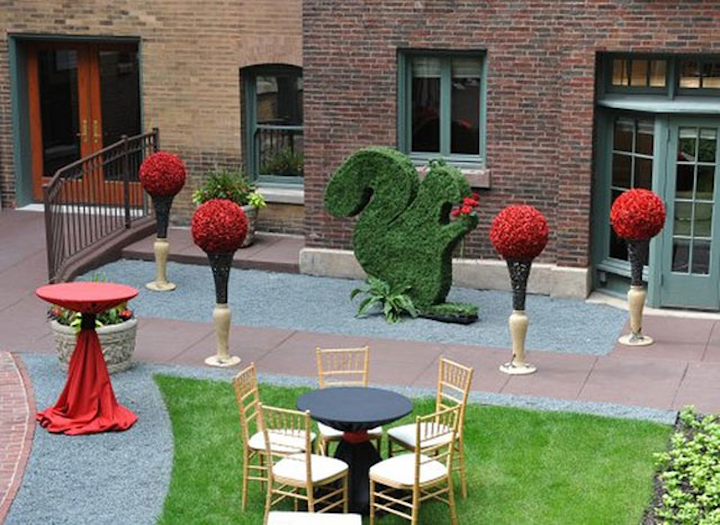 Photo: Courtesy of Meetinghouse Companies Inc.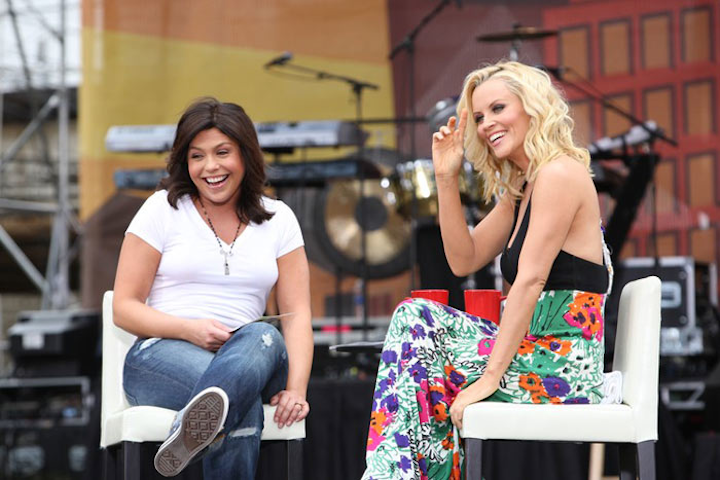 Photo: Courtesy of Event Architects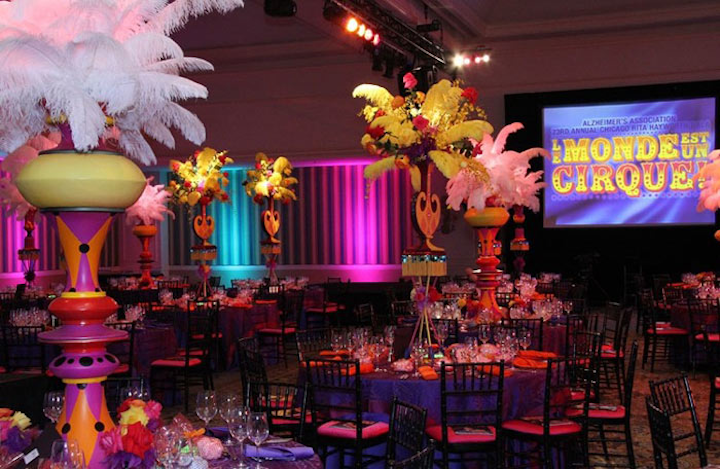 Photo: Courtesy of Alzheimer's Association Chicago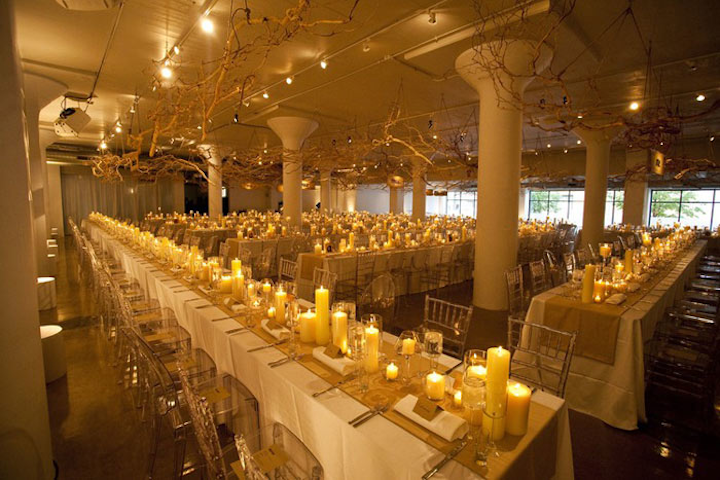 Photo: Eric Craig for BizBash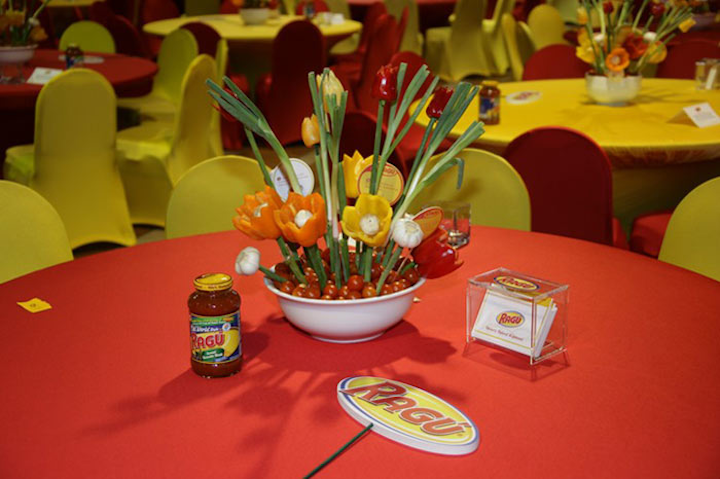 Photo: Courtesy of Larry Abel Designs
Featured Venues/Suppliers: