4 Ways the AFI Fest Stands Out Among L.A. Festivals
November 8, 2012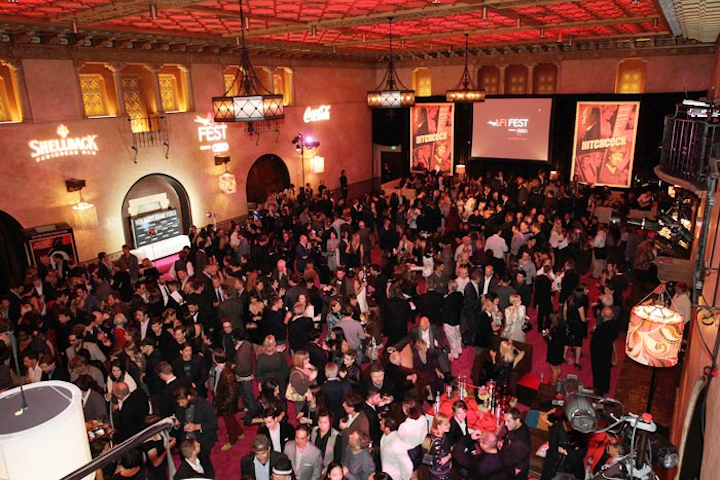 Photo: Courtesy of AFI Fest
The American Film Institute's AFI Fest kicked off November 1 and wraps Thursday with a screening of Steven Spielberg's Lincoln and a party at the Hollywood Roosevelt Hotel. In the midst of such a crowded film festival landscape in Los Angeles, this one stands out in terms of prominence and importance, yes—but also in attendance and stability. Festival producer Derek Call told us how.
1. It's free. 
AFI and presenting sponsor Audi made the move to supply complimentary tickets to the screenings in 2009, including a limited number of seats at the evening shows and galas, as well as the festival's opening and closing nights. Under the audacious plan, hatched at a brutal economic time, all seats are fully committed—an attractive arrangement for sponsors. "Paying attention to the economic landscape, we wanted to ensure that all film lovers would have access to our festival, so we came up with the idea of free tickets," Call said. "We remain the only major film festival in the world that is free."
2. It offers good access.
In addition to doling out free tickets, AFI Fest gives festival-goers access to filmmakers through a slate of Q&As, meet and greets, mixers, and more. It underscores the difference of the festival from a standard movie-going experience—and also from some of the more hands-off events otherwise like it.
3. It picks the right partners.
Call said the partnership with Audi, presenting sponsor since 2004, makes the free screenings possible. And in addition to sponsors, Call said the festival relies on skillful vendor partners for its success. "We partner with terrific vendors that work with us to create the best possible movie-going experiences for our pass holders and guests," he explained, citing production company Jordanah, which works closely with organizers and sponsors to design and create functional spaces that can accommodate all of the program's related events, including private cast dinners and cocktail parties, panels and conversations, and larger-scale gala premiere parties. "[They] understand that it is key for the festival to celebrate the films and honor the filmmakers, [and that] we can accomplish this by hosting a variety of events in our lounges and hospitality areas."
4. It's at the right time, in the right place.
The timing at the end of the calendar year and near the start of award season "allows our programming team to curate the best films of the year," Call said. "And our location in Hollywood allows for an audience comprised of both industry [pros] and movie lovers. Plus it allows our audience to see amazing films in historic and landmark venues including Grauman's Chinese Theatre, the Egyptian Theatre, and the Hollywood Roosevelt Hotel."
Featured Venues/Suppliers: