Q & A: Catching Up With PR Pro Rhonda Couchigian
In the new BizBash questionnaire, we get to know the founder of Rayce PR & Marketing, a longtime fixture on the Los Angeles event scene.
August 8, 2018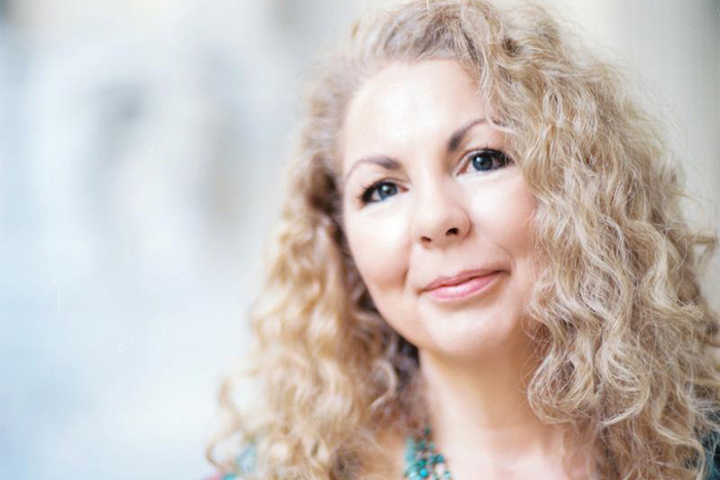 Photo: B Wright Photo
Rhonda Couchigian is the founder of Rayce PR and Marketing, a Los Angeles-based agency that specializes in the wedding and event industry. Before founding her firm almost a decade ago, Couchigian served as vice president of national sales and marketing for Chameleon Chair Collection; she has also worked in sales, marketing, and design for Abbey Event Services and the Design Group. Her current clients include powerhouse local event vendors and venues such as Sacks Productions, Vibiana, Mark's Garden, and Luxe Linen.
What are you working on right now?
I like to stay focused on client satisfaction, company and client growth, and Rayce PR's marketing best practices.
Recently, I've been interested in the uptick of media and consumer exposure regarding catering chefs and their culinary contributions. It has been great to see Los Angeles catering chefs Joanne Purnell of Good Gracious Events, executive chef and proprietor Nathaniel Neubauer of Contemporary Catering, chef Neal Fraser from Redbird and Vibiana, and Alan Dunn of Tres LA in the spotlight as thought leaders and culinary trendsetters. Our beloved catering chefs are long overdue for recognition of their significant contributions to California culinary traditions.
What's in your event-day bag?
Wallet, iPhone, hair clip, lipstick, portable phone charger, an extra-long extension cord with multiple plugs, Tylenol, notepad, and a pen.
What entertainment is inspiring you right now?
I've recently started listening to [political podcast] Pod Save America and find myself inspired by the candor, comedy, and convictions of four former aides to President Obama—Jon Favreau, Dan Pfeiffer, Jon Lovett, and Tommy Vietor. So clever and on point.
I'm also interested in the effect television mini-dramas like The Handmaid's Tale, Big Little Lies, and The Marvelous Mrs. Maisel are having on the next generation of feminists. 
[PULLQUOTE]
What's your favorite new product or piece of tech?
We've been part of the Schedugram family since they began—we could not do what we do without them. I'm also loving Coverage Book for reporting media placement to clients.
I bought the new translation earbuds "Pilot" from Waverly Labs when they were crowdfunding in 2016. They arrived a year later, and I feel like I can now travel the world with my very limited foreign language skills.
And Fitbit, of course. Not new—just new to me.
What's the most memorable event you've attended lately?
I attended the Destination Wedding Congress [in Los Cabos, Mexico, in March]—which is planned by QnA International—with Sharon Sacks, the conference keynote speaker and founder of Sacks Productions. I was taken by the creativity of the conference and the international planners that attended; I made new friends from across the globe.
Last December, I attended an anniversary event for Revelry Event Design. After 30 years in the business, I can honestly say I have never been at a more sophisticated and gorgeous event.
What's the biggest thing affecting the event industry right now?
The heat is becoming a considerable concern in our region. We've been planning outdoor events year-round with little concern that could not be addressed with a few umbrellas or an air-conditioned tent. That's not the case any longer, certainly not in 2018. The heat is breaking records, and we will see a significant impact on the preparation for soaring temperatures.
How is your job different now from what it was five years ago?
Rayce PR will celebrate 10 years in business in 2019, so we've been at this for some time. The goals—connecting with clients and communicating benefits—are the same, but the tools are ever changing. Facebook was relevant five years ago; now we focus on Instagram and Pinterest. Content marketing will always be an essential factor.
In addition to the customer-facing platforms, we also use back-end programs to track the analytics and growth of our clients to provide transparent results from our efforts.
What do you love about your job?
Rayce PR provides me with an opportunity to be of maximum assistance to clients. I love helping to build an audience of advocates for each one. We focus on each client's goals, and with a lot of hard work, we get to watch them achieve and celebrate milestone moments.
I think being of service to others, including your staff, is one of the greatest gifts we are given in our industry. My favorite thing is watching my team grow, learn, and excel at their jobs.
Featured Venues/Suppliers: