Q&A: Catching Up With Los Angeles Sports and Entertainment Commission President Kathryn Schloessman
Schloessman discusses why the City of Angels is uniquely positioned to host major events such as the MLB All-Star Game, the Super Bowl, and the Summer Olympics.
November 26, 2018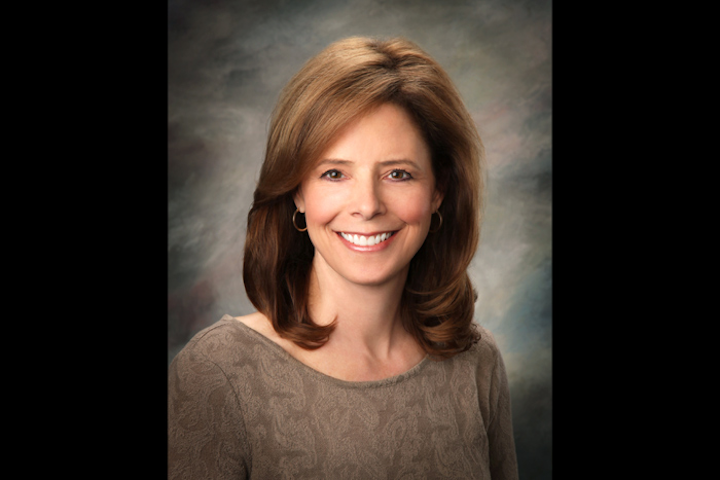 Photo: Courtesy of Kathryn S. Schloessman
Kathryn S. Schloessman is president of the Los Angeles Sports & Entertainment Commission (L.A.S.E.C.), a nonprofit organization that attracts, hosts, promotes, and retains major sporting and entertainment events, including the 2022 Super Bowl and the 2028 Summer Olympics. Schloessman is also on the advisory board of the U.S.C. Sports Business Institute, and she is a member of the Young Presidents' Organization. She previously worked as managing officer for CBRE, the country's largest commercial real estate company.
What are you working on right now?
We're beginning to put an overall team and business plan in place that will enable us to successfully host all of the major events coming to [Los Angeles] in the next decade: the 2020 MLB All-Star Game, the 2022 Super Bowl, the 2023 College Football National Championship, the 2026 FIFA World Cup, and 2028 Summer Olympics, among so many others. We're also supporting the Grammy Awards as they return home to Staples Center in February.
What's in your event-day bag?
Way too many things! While some people have FOMO (fear of missing out), I suffer from FOLSB (fear of leaving something behind). I always make sure to have my cell, a fully charged backup charger, ChapStick, healthy snacks and veggies, lots of pens, to-do lists, and Post-its.
What was the most memorable event you've worked on lately?
The 2015 Special Olympic World Games in Los Angeles. Those athletes were incredibly inspiring, and the families and attendees were so appreciative of the experiences and events we created for them; they were just so happy to be in Los Angeles. It really felt good to work hard on something that meant so much to so many people and made a significant impact on their lives. Adding to that, our organizing committee was made up of best-in-class professionals who were the nicest people in the industry.
[PULLQUOTE]
What's the biggest thing affecting the event and entertainment industry right now?
Competition. There are just so many things today for people to watch and do, and the industry must be able to continue to attract fans and audiences to our events. The industry has to make sure the programming they have in their venues is far more compelling than what a person can find on their phone.
How is your job different now from what it was five years ago?
It's moving at a much faster pace. There is so much more happening in L.A. today, too. Ever since the L.A. Rams got approval in January 2016 to build their new stadium and entertainment district, it changed the game for Los Angeles and L.A.S.E.C. We couldn't even bid for a Super Bowl before; now Los Angeles is in the running to host every mega-event in the country. We've really taken advantage of the excitement and interest that's been generated by the forthcoming Los Angeles Stadium & Entertainment District, which will open in 2020. Coupled with the tremendous assets our destination has to offer—perfect weather, location, entertainment industry—we have secured literally every major event for Los Angeles over the next 10 years.
What do you love about your job?
The endless variety of things that we get to do and be involved in. Also, the people; I am truly blessed to be surrounded by incredibly talented individuals that are genuinely great people.
Featured Venues/Suppliers: