Pitch Perfect: Tips for Matching the Right Entertainment to an Event
Experts share how to pair musical acts with brands and events.
December 23, 2019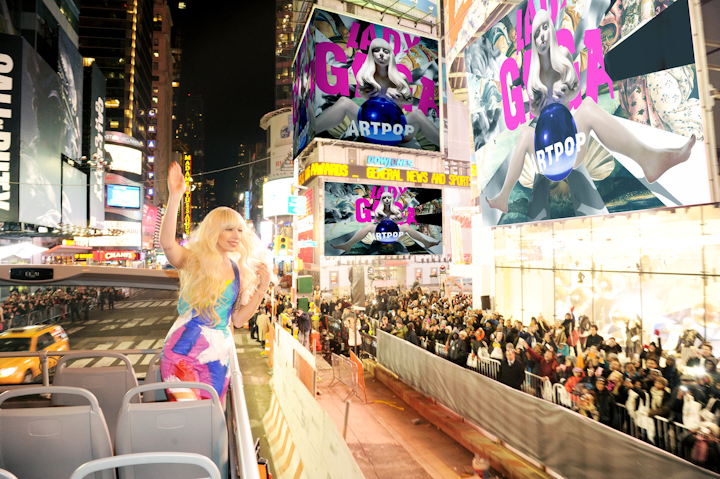 Photo: Kevin Mazur/Getty Images for H&M
From galas to pop-ups, musical entertainment is an integral part of any event. That's because music helps to create an emotional connection with an audience while amplifying an overall positive experience. But how do producers and agencies pair the right talent to a specific brand, organization, or event? Here, industry experts explain how the decision-making process can be broken down into a few key steps.
Who's hot right now?
When trying to find suitable musical acts, one of the first things a producer or booking agent will look at is which artists are popular at the moment. It goes without saying that trendy artists are bound to draw more attendees, as well as media coverage. "If it's during the timing of their album release, they're much more willing to do stuff," says Bruce Starr, co-founder of BMF Media Group. "Or if an artist is on tour… they already have their band, they're already rehearsed, they have their dancers, they're so much more willing to do a private event if they're in that market."
Starr recalls one event in which the timing was just right, allowing for the perfect mashup between brand and artist. In November 2013, H&M was opening its latest location in Times Square, which, at 42,000 square feet, would be the retailer's biggest store to date. Starr knew he needed to find a musical act that matched that level of grandeur. Enter Lady Gaga. The singer was about to release her new album, ArtPop. At midnight, during the store opening, the album dropped and Lady Gaga performed live in Times Square. In addition, 20 shoppers received a "golden ticket" that granted them entry to a meet-and-greet with Lady Gaga and early access into the store.
Booking hot artists comes with its challenges, however, the most difficult is timing. In the music industry, deals are often finalized at the last minute, and with brands planning events sometimes many months to a year in advance, it's hard to nail down a performer early. Take into consideration how fast artists can rise and fall on the top 40 charts and it's even more complicated. That's precisely why Starr encourages brands not to worry about who exactly will be performing. "Knowing that you're going to have a performance in the programing is important. Knowing who it is isn't as [important]. The better deals and the better situations are always going to be last minute," he says.
Go with a throwback
For those brands who aren't keen on using an of-the-moment artist, Starr suggests booking one who was a chart topper back in the day. Securing big-name talent with a perennial fan base can create a sense of nostalgia at an event. It will also make the event feel like a once-in-a-lifetime experience: Anyone can see a current artist on tour, but who can say they saw Diana Ross perform in 2019?
Who's emerging?
A third option: Look for an up-and-coming artist. This is especially smart if the brand has a younger audience. An emerging artist is likely much more amenable to requests than a hugely popular, established, and most likely, expensive one. Plus, when they do eventually hit it big a brand can say it was among the first to book them. "They blow up and suddenly the pictures from that event are being used for whatever reason," Starr says. "It associates that memory with that brand and that's an amazing thing when you have an up-and-coming artist."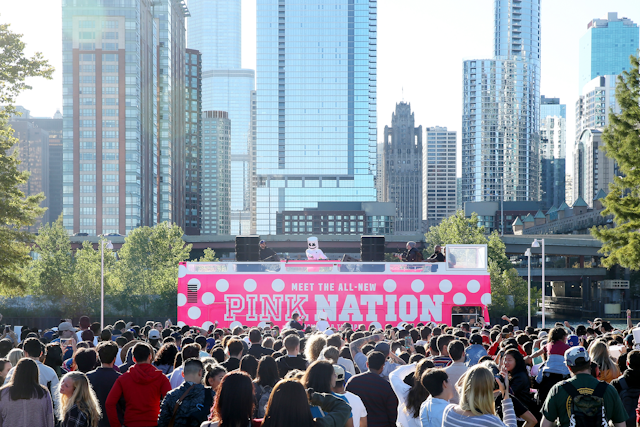 In 2018, a crowd gathered in Chicago to watch DJ Marshmello perform a mobile concert for Victoria's Secret Pink Nation relaunch.Photo: Robin Marchant/Getty Images for Victoria's Secret PINK

Mine social media for info
Once you decide which kind of artist you're looking for, it's vital to make sure their audience fits the event's demographic. One of the best ways to do this is to look to social media accounts. "It's easy to determine the right talent for that consumer because the great thing about social media is that it's talent's version of a billboard," says Laura Hutfless, founding partner of FlyteVu. "It's not always the biggest name or who has the most followers. Sometimes you'd rather have talent with 10,000 followers, but those are very engaged [followers] and it's a perfect fit for the audience you're trying to reach."
Consider the type of event and audience
If you're hosting a formal gala, you probably won't want a heavy metal rock band performing, so consider the crowd and atmosphere before booking. "Matching a band or artist to an event is always about allowing the music to complement and support the specific vibe or feel the client is looking for," says Sam Tunstall, managing director of Twisted Entertainment. "Having a clear idea of the brand or company, the people attending the event, and the location are all key in finding and matching up the right musical entertainment."
"We encourage our clients to let their imaginations run, with a favorite challenge of ours scoring specific songs to unusual ensembles—think a brass band playing Dua Lipa or a string quartet playing some Paul Simon. Nothing can capture the imagination quite like music, so getting it just right can be the difference between great and spectacular."
This story appeared in BizBash's Fall 2019 issue.