Shaken, Not Stirred
Just three blocks from Raymond James Stadium in the confines of an airplane hangar, PrimeSport and DeBartolo Sports and Entertainment teamed up to host Club 009.
February 4, 2009
Venturing out for any event located in close proximity to the Raymond James Stadium on Super Bowl Sunday takes courage. However, once guests maneuvered around a handful of road closures and local residents soliciting parking spots at their homes (price points quickly decreased from $100 to $10 over the course of two hours), the Club 009 pre-party at the Debartolo family's airplane hangar hosted by PrimeSport and DeBartolo Sports and Entertainment got attendees revved up for the game.

Relevent Group's Tony Berger-who designed the Marquis Jet and NetJets event as well as the 1Oak event that took place at the hangar on Saturday-stayed onsite Sunday to transform the 22,000-square-foot space into a scene reminiscent of a Bond film.
"The majority of the turnover between the events was signage," said Chelsea Anderson, event producer for Relevent. "We built several custom pieces for the space that could be personalized for each event with small adjustments like branded pillows, for example."
Of those custom pieces, a outdoor wooden bar elevated on sand and a 24- by 18-foot boat basin featuring an obstacle course marked with banded pennants for remote controlled boat races garnered the most attention.

The interior of the hangar was draped from floor to ceiling in black and covered with black carpet to draw the more than 1,000 guests' attention to the stage where San Francisco-based band Miggs performed throughout the afternoon. Back dropped by a granite waterfall, the stage also hosted football chats between event hosts Jerry Rice and Jesse Palmer along with other athletes in attendance at different points during the day.

Until about two hours before kickoff, Orlando-based caterer Tim Webber, the Coordinator served a variety of eats for guests to partake while they took part in the days festivities, and lounge amidst the oversized cabanas, branded beach chairs, and hammocks set up outside the hangar.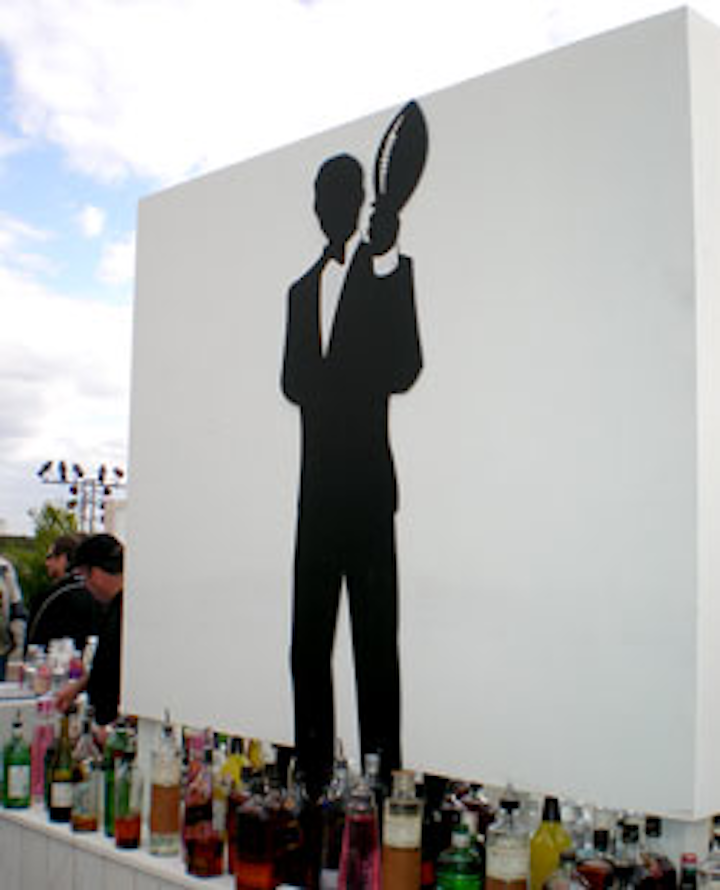 BizBash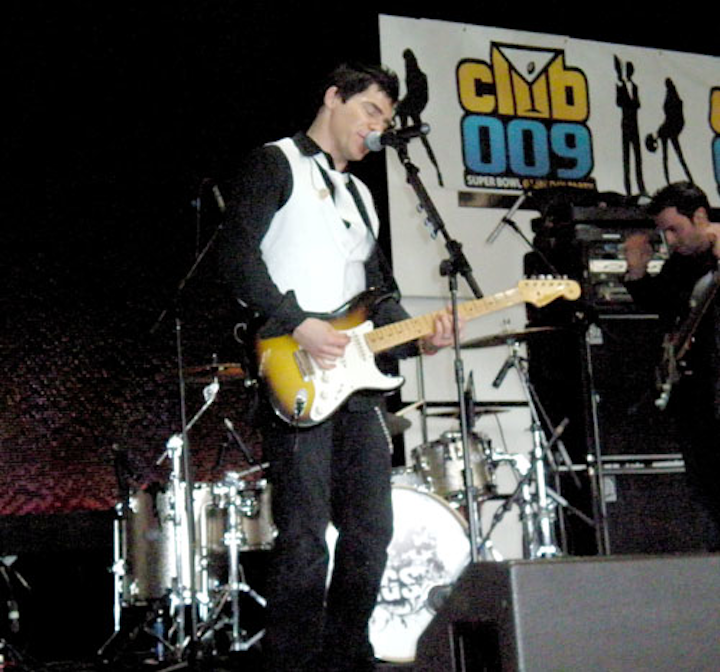 BizBash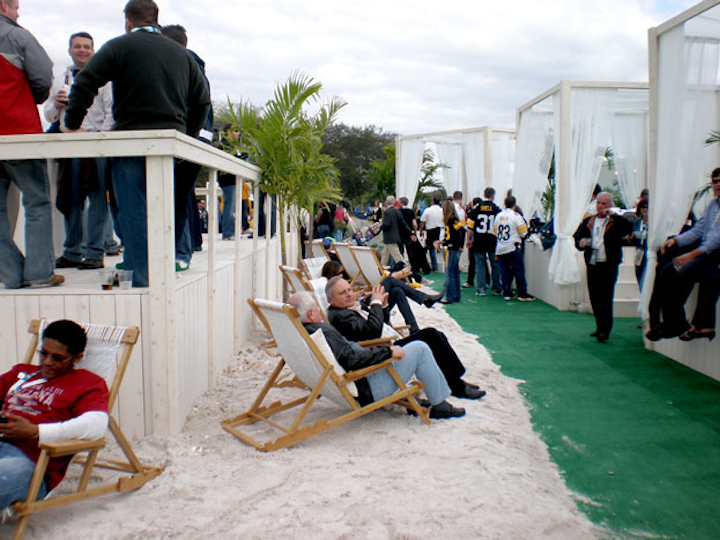 BizBash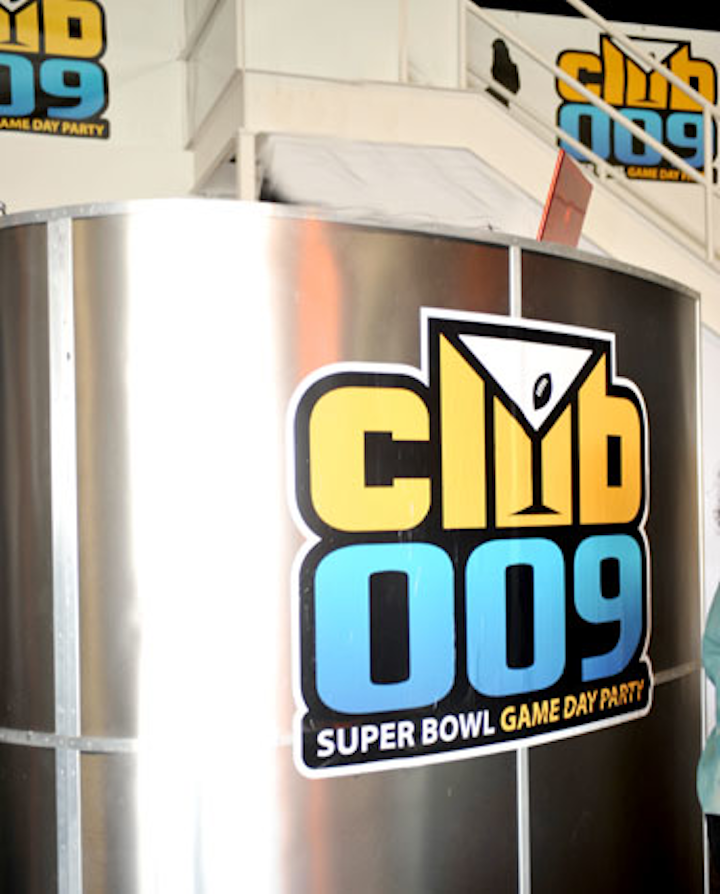 Glenda Madaris/Artistic Photography Inc.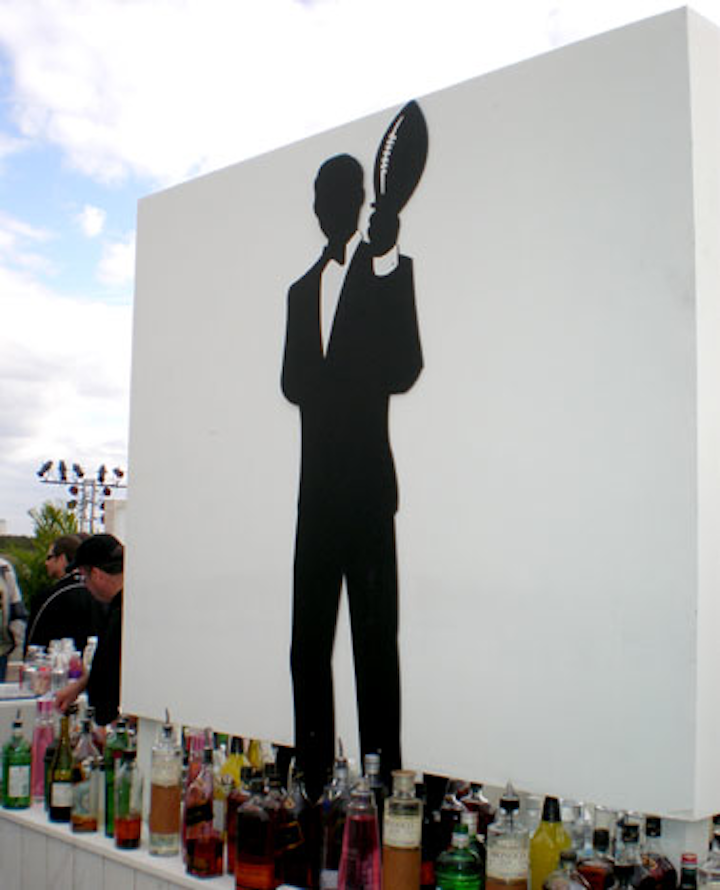 BizBash
Glenda Madaris/Artistic Photography Inc.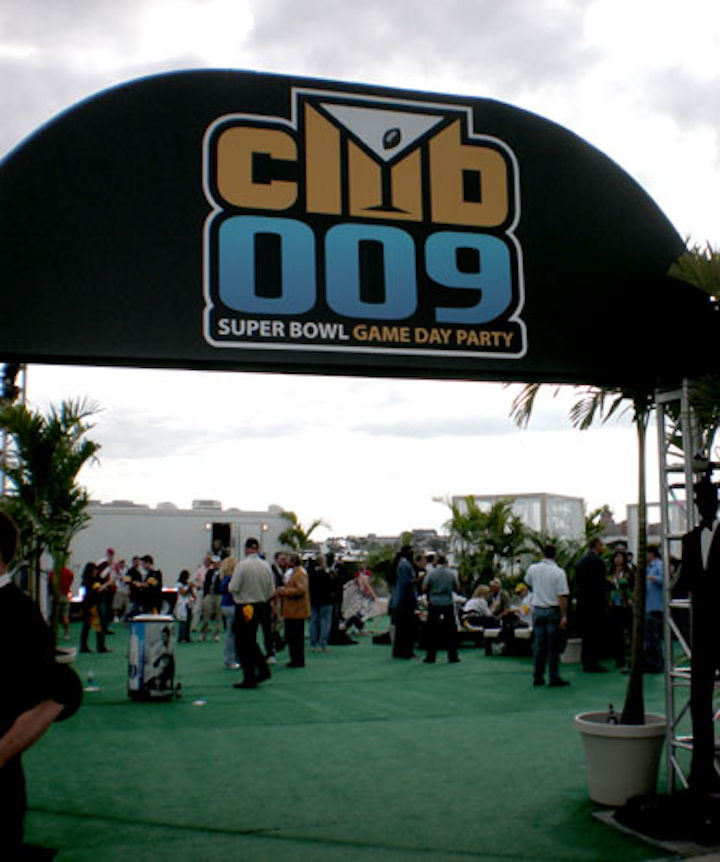 BizBash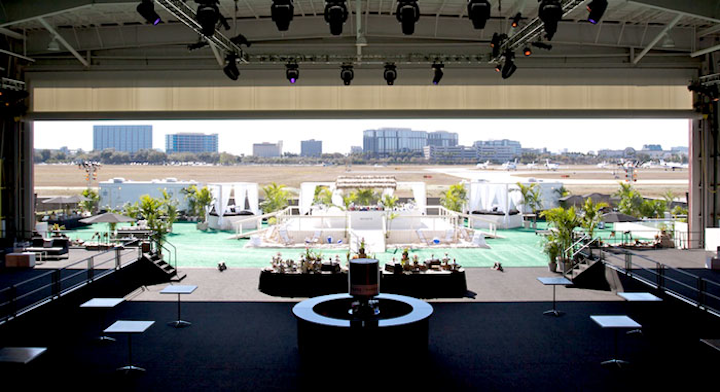 Jeff Thomas/Image Capture
Featured Venues/Suppliers: