A Family Affair
The family-centric activities and offerings at Cedars-Sinai Medical Center's Rock-n-Reel event moved indoors to avoid potential rain.
June 17, 2009
Any prescheduled family activity is subject to uncooperative weather—even one planned by a major local hospital. The Pediatric Inflammatory Bowel Disease Center at Cedars-Sinai Medical Center hosted its Rock-n-Reel fund-raiser on Sunday at Culver Studios, where it was originally scheduled to be held outdoors. But the threat of rain amid persistent June gloom forced the event to Stage 3 at the 11th hour.
The afternoon for children who suffer from the disease and their families included activities, games, a beauty shop, and a sports bar, as well as musical entertainment by Maroon 5's Adam Levine. Sharon Stone and Hayden Panettiere were guest speakers. The hospital's associate director for special events and support group relations Laura Fuhrman oversaw the program, which was a debut of a new format. The previous incarnation, known as Pamper Me Pink, was geared toward women and drew fewer than 300 guests. This year's event drew more than 400, and Fuhrman estimated it came close to its fund-raising goal of about $400,000, although final numbers had not been tallied. The event honored producer Alexandra Milchan-Lambert and Relativity Media's Scott Lambert.
In a sports bar area, foosball, air hockey, and basketball games served as entertainment—and the winners took home prizes. Neon signs and plasma screens added to the look, and the menu offered hot dogs, burgers, and wings. In a teen area with a Grease theme, video games and a photo booth provided interactive entertainment, and a jukebox contributed to the look.
An Ice Age area for kids offered crafts like jewelry making, plus a face painter. Six custom glacier decor pieces added to the movie-inspired theme. In a beauty area, inspired by the beauty shop in Hair Spray, O.P.I. provided nail services, Kim Vo salon stylists did hair, and Stila and Urban Decay provided makeup touch-ups. Salads and edamame served as spa cuisine. Around the perimeter, carts offered snow cones, churros, cotton candy, and pretzels.
As for the move inside—which the team called around noon on Friday before the weekend event—Fuhrman said it worked to the event's advantage: "It's fun being on a soundstage for people not in the business. There's a certain cachet about that. And it was easier to bring the people together for the speeches."
Photo: Vince Bucci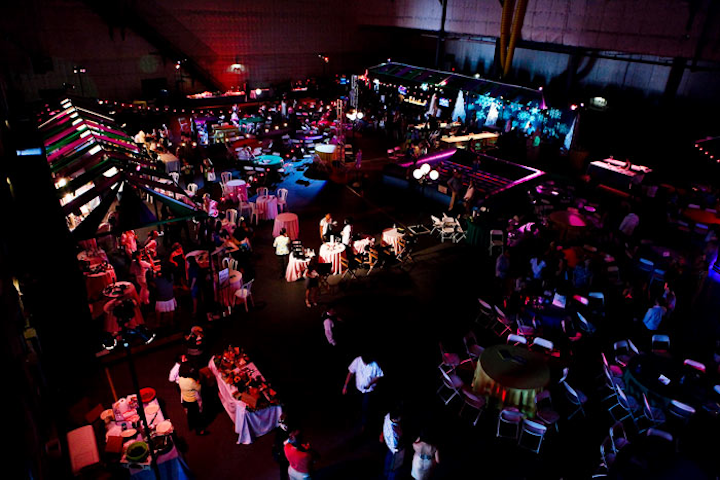 Photo: Vince Bucci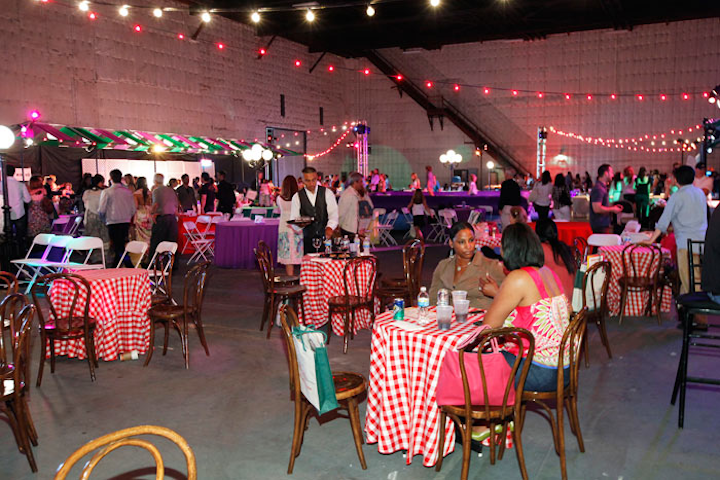 Photo: Vince Bucci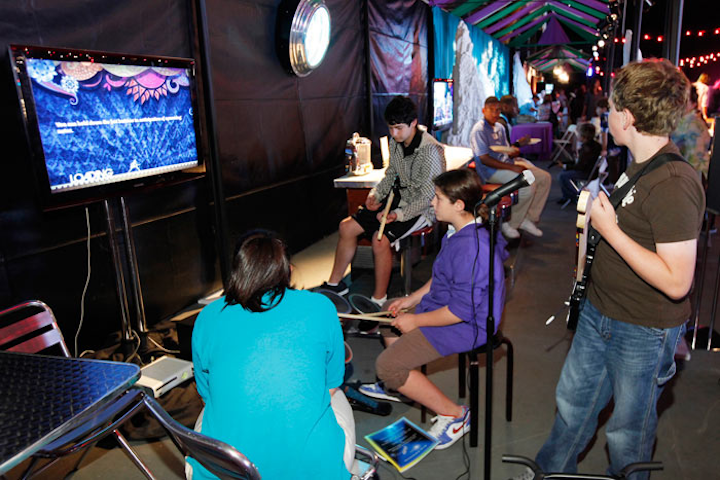 Photo: Vince Bucci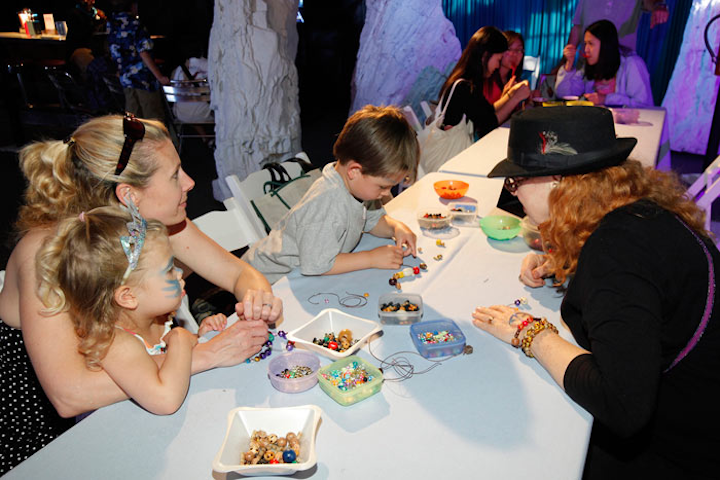 Photo: Vince Bucci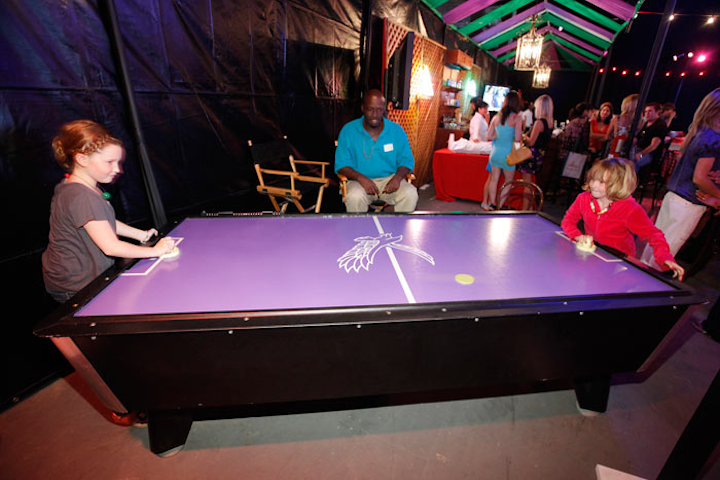 Photo: Vince Bucci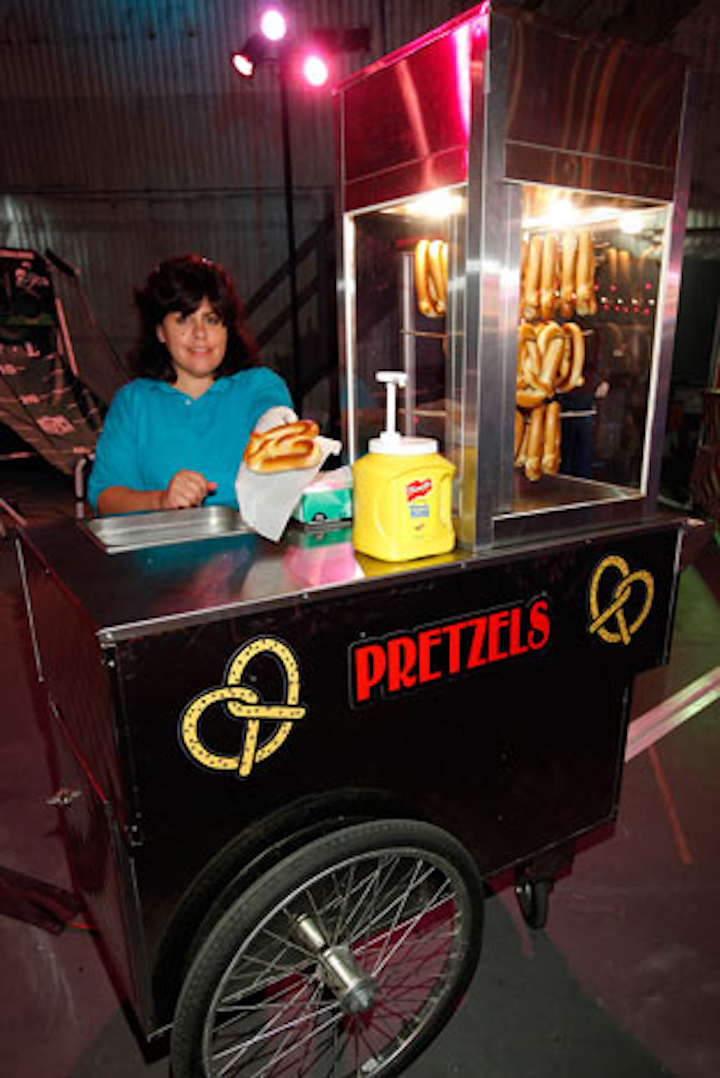 Photo: Vince Bucci
Featured Venues/Suppliers: