Amway China Brings 13,000 Travelers for $80 Million, Five-Gala Incentive Program
June 30, 2010
If size matters, as they say, a five-gala series for Amway China that spanned the month of June mattered more than most other events. The nearly identical parties with a total budget of $80 million consisted of five events for the five different waves of Chinese sales reps who visited Southern California as part of an incentive travel program. Each group experienced the same program of activities and gala evening. Roughly 13,000 attendees participated, with 1,800 to 3,000 at each gala, all of which were held in Hall D at the Anaheim Convention Center. Amway greater China and regional office associate director of audiovisual and events production Bert Li oversaw the event internally, tapping EventWorks to produce.

Amway China invited proposals and bids for the program last summer, and a contract was signed early this year. Janet Elkins, Ted Bowers, and Greg Holford of EventWorks came up with a proposal involving significant cultural research: Elkins and her husband, Steve Elkins, went on walking tours of Chinatown and San Gabriel to get street interviews with Chinese residents about current tastes in music and entertainment. Holford, who has extensive experience working with the Asian market, offered that Chinese guests prefer a more vibrant decor color palette, but visitors would also want to experience the local culture.
Thus was born the event's title and concept, "You Are a Star." (The meaning of star is different in Chinese, so the slogan had to be translated to something like "You Are a Part of Heaven" to make sense.) The message was that all guests were stars of Amway China's sales force, and the gala celebrated them as well as the iconic images of Hollywood.
The events kicked off in a circular reception area. Novelty acts like human fountains, walking buffets, and stilt walkers entertained the crowd. EventWorks transformed Hall D into a dinner theater with aerial performance rigging from Branam Enterprises, a 60-foot LED screen backdrop, and a main stage as well as multiple video screens. "There was not a bad seat in the house," said Janet Elkins. "The client upgraded many aspects of the event, for instance selecting special china, silverware, and crystal for nearly 3,000 guests."
Debbie Juliani from Aramark created a Western menu for the Chinese palate. Menu options included selections like crispy battered tofu with snap peas and soft fettuccine, Halal roasted Petaluma duck, and a dessert trio of grilled peach, raspberry chocolate cup, and cherry almond tart. "Our chef wanted to create something that is very representative of California cuisine and at the same time adapted to the Chinese taste," Juliani said. "Our main concern is sustainability and we chose all the seafood in accordance with the Monterey Bay Aquarium Seafood Watch Program. The event also gave our chef an opportunity to use ingredients, such as duck, that are more popular in China than the U.S. Furthermore, we served the shrimp langoustines whole as is customary in China. The guests seemed to love the menu, especially the cioppino."

When guests were seated, the show kicked off with a multidimensional opening staged with custom visuals against the 60-foot LED screen and including gymnasts in flying stars suspended in the hall, acrobats and paper puppets on stage, and pyrotechnic displays. The action occurred overhead, on the floor, and on stage simultaneously. The fast-moving dinner show included Beatles cover band the Fab Four, followed by shadow dancers L'Ombre, piano artist Mitchell Zeidwig, basketball sensation AcroDunk's flying performance, and a Michael Jackson tribute. A-Mei, a star in the Mandarin-speaking world, and her dancers concluded the evening with a concert. In all, the galas used 50 live performers.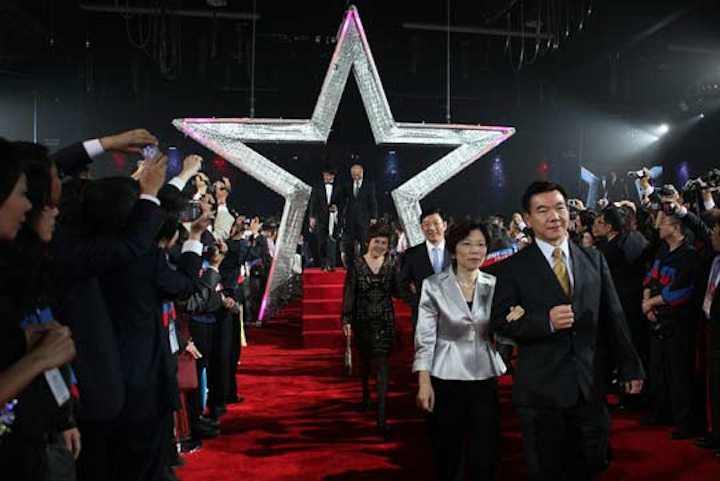 Photo: Courtney Lindberg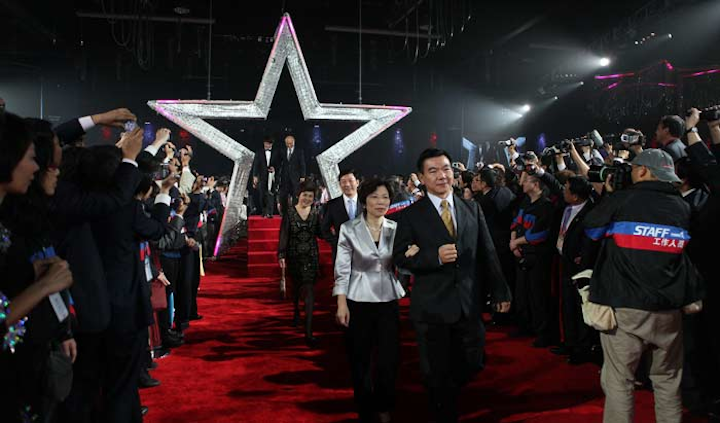 Photo: Courtney Lindberg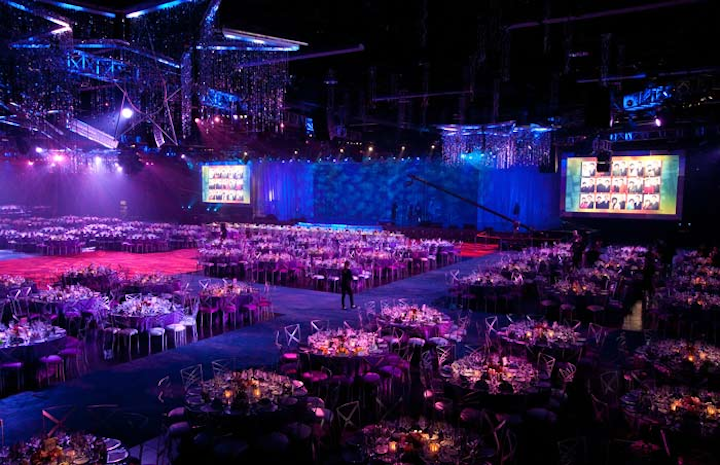 Photo: Courtney Lindberg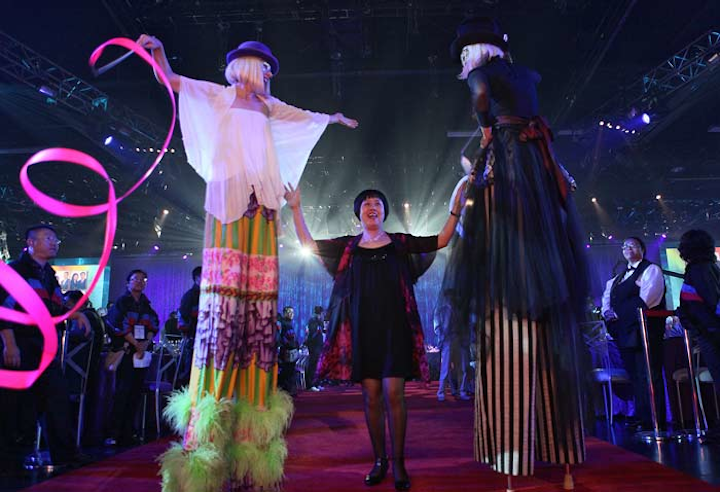 Photo: Courtney Lindberg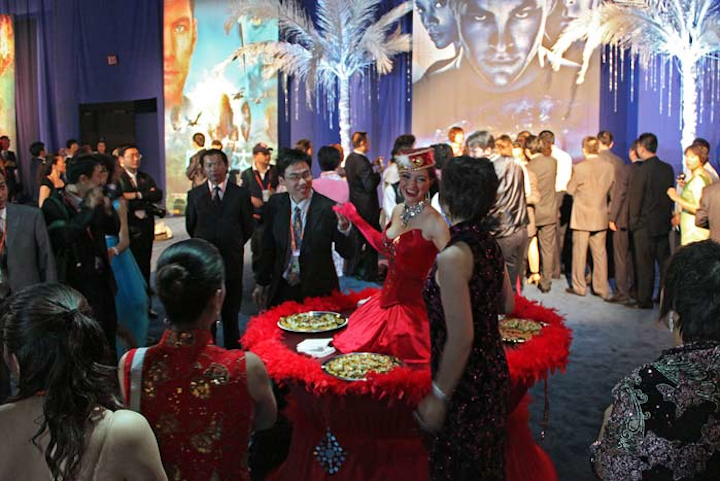 Photo: Steve Elkins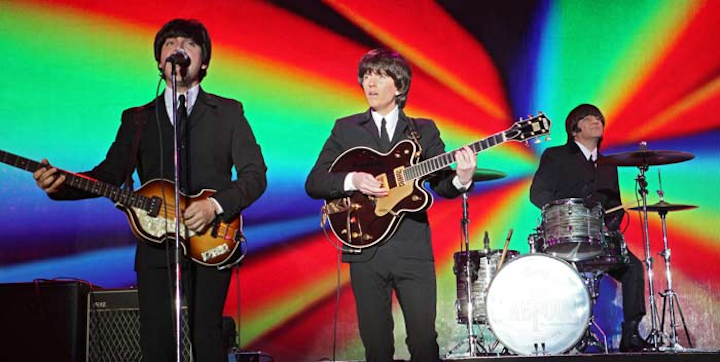 Photo: Courtney Lindberg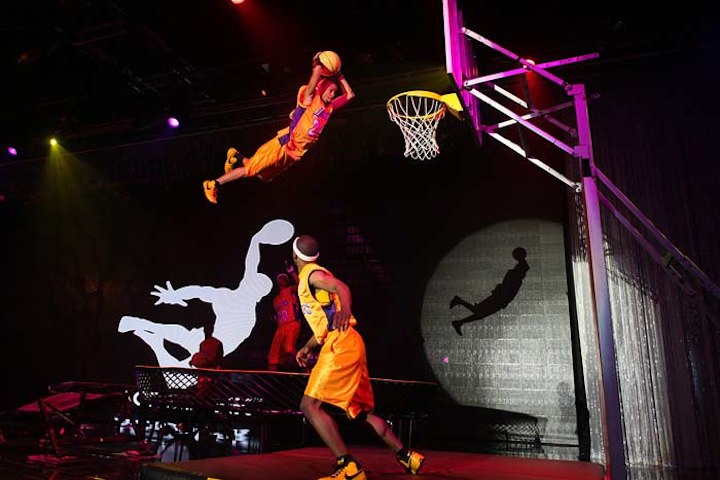 Photo: Courtney Lindberg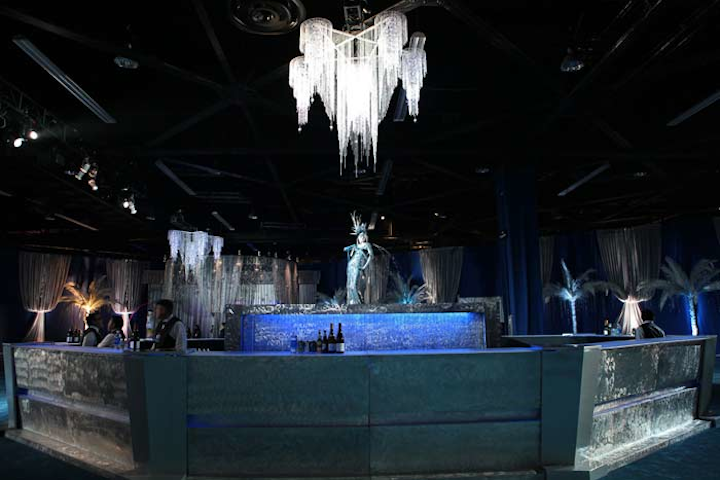 Photo: Courtney Lindberg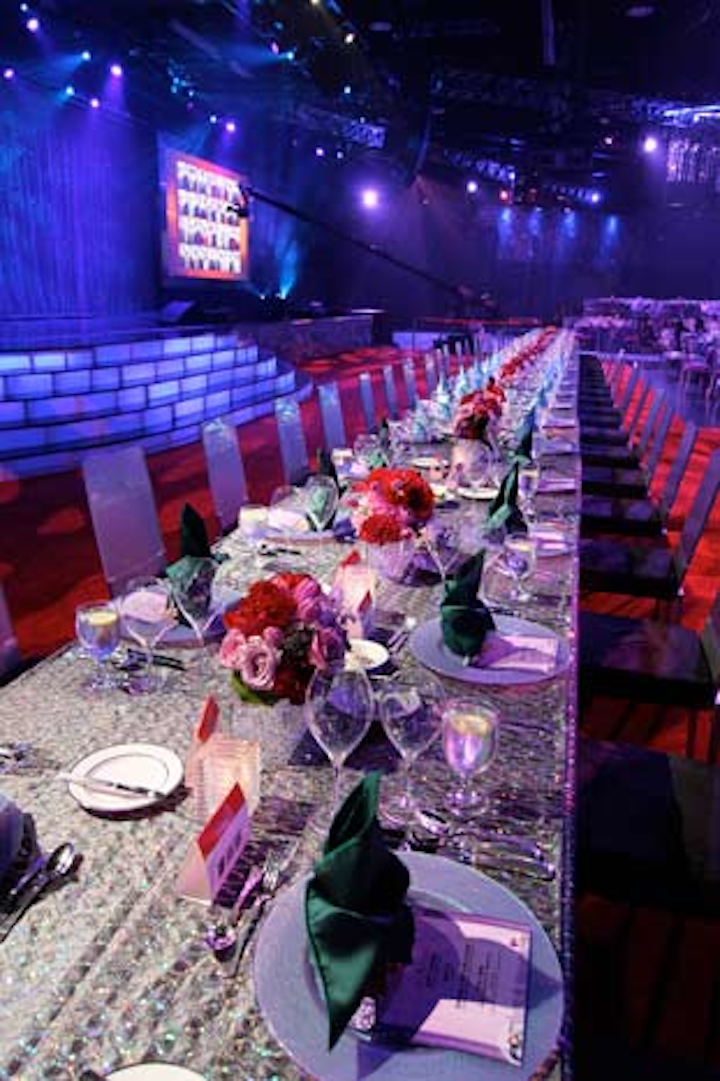 Photo: Steve Elkins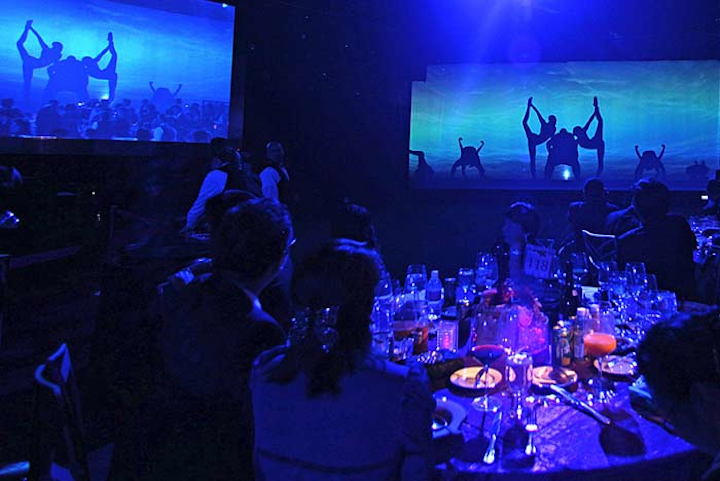 Photo: Courtney Lindberg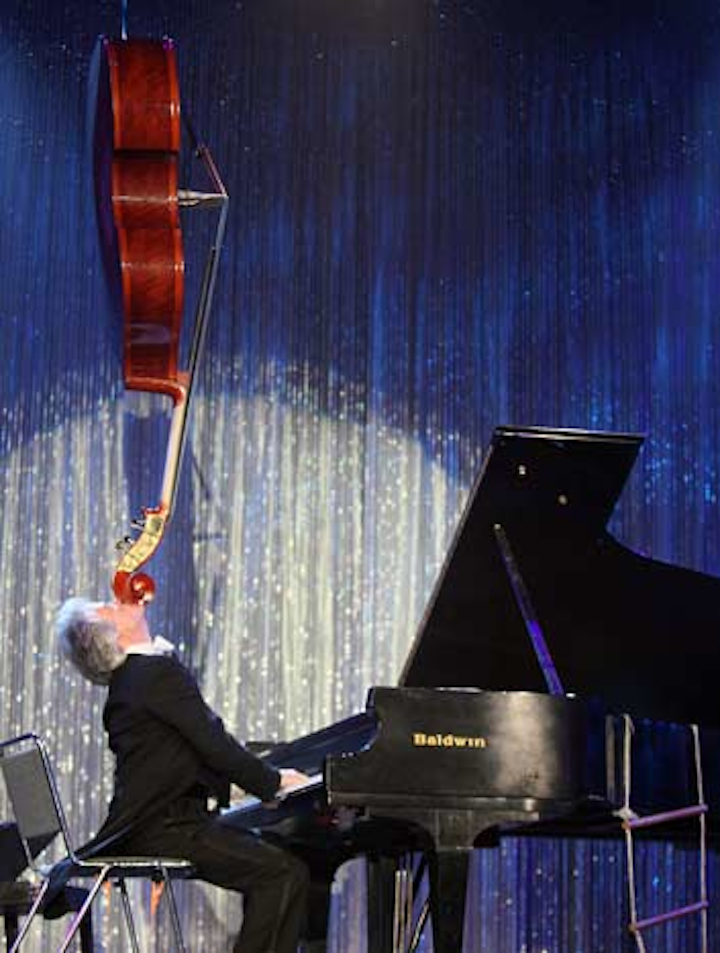 Photo: Courtney Lindberg
Featured Venues/Suppliers: