Red Bull Stages Competitive Concert on Pennsylvania Avenue
November 10, 2010
As Jon Stewart and Stephen Colbert entertained more than 200,000 people on the National Mall on October 30, just a few blocks away on Pennsylvania Avenue, a host of workers spent most of the afternoon setting up fences, two stages, bleachers, and six tents for the Red Bull Soundclash D.C. concert that took place later that evening. Started in Europe in 2006, Soundclash made its way to Los Angeles in 2008 and has added new U.S. cities to the tour each year since. The interactive concert series pits two bands of different genres against one another in a four-round musical competition.
Planning for the Soundclash show began in early March, well before the Rally to Restore Sanity was announced, said Oren Avineri of Listen Entertainment, the national producer for the concerts. "The rally ended up being a great lead-in for us, but even more than that, the location of the concert was something magical," Avineri said. "We've done several outdoor Soundclash concerts, including a great one in Dallas with Erykah Badu that had the city skyline right behind the stage, but it is going to be hard to beat being in the shadow of the U.S. Capitol on Pennsylvania Avenue."

 
With stages on each end of the temporary arena, the Soundclash format calls for fans to move back and forth between the stages, with points awarded at the end of each round based on the audience's applause. For the Washington stop, indie-rock outfit Tokyo Police Club upset local hip-hop star Wale, who started the evening as a clear fan favorite but faded as the competition came to a close.

Regional promotional partner Ford Motor Company provided the majority of preconcert activities, aside from the two outdoor bars serving Red Bull cocktails and Heineken beer and the concession tent. The crowd of nearly 2,000 people had the chance to get up close and personal with four new models of the 2011 Fiesta and play a variety of interactive games, including Rock Band and a digital graffiti booth.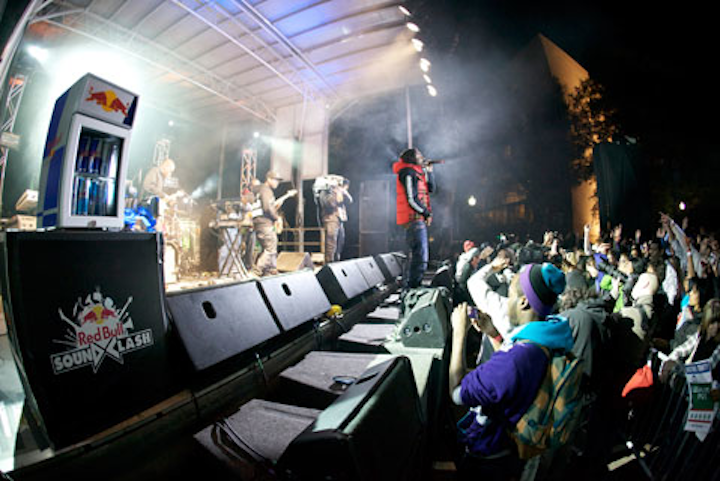 Photo: Brian Nevins/Red Bull Photofiles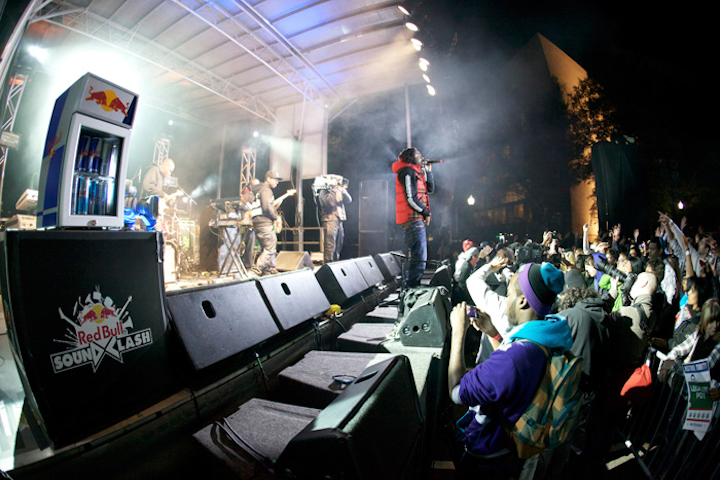 Photo: Justin Kosman/Red Bull Photofiles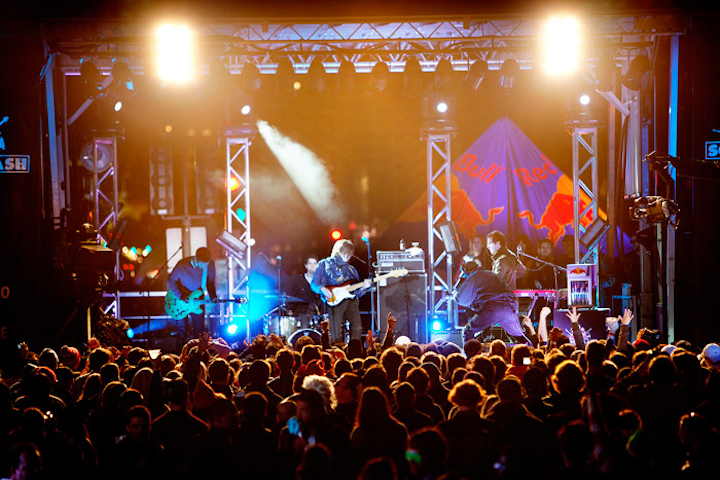 Photo: Brian Nevins/Red Bull Photofiles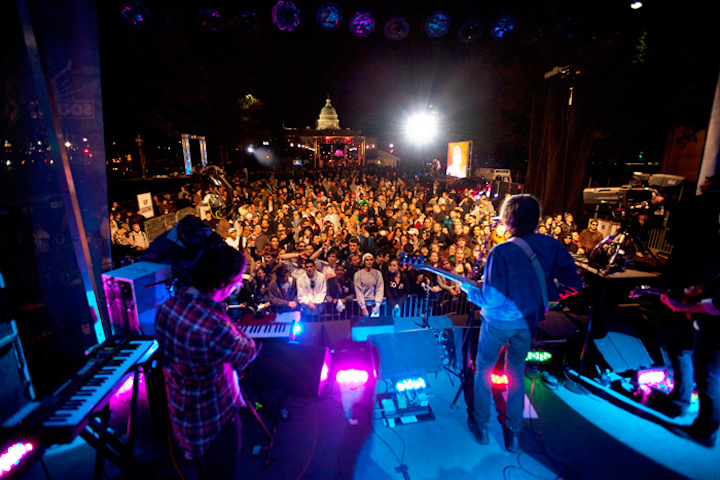 Photo: Brian Nevins/Red Bull Photofiles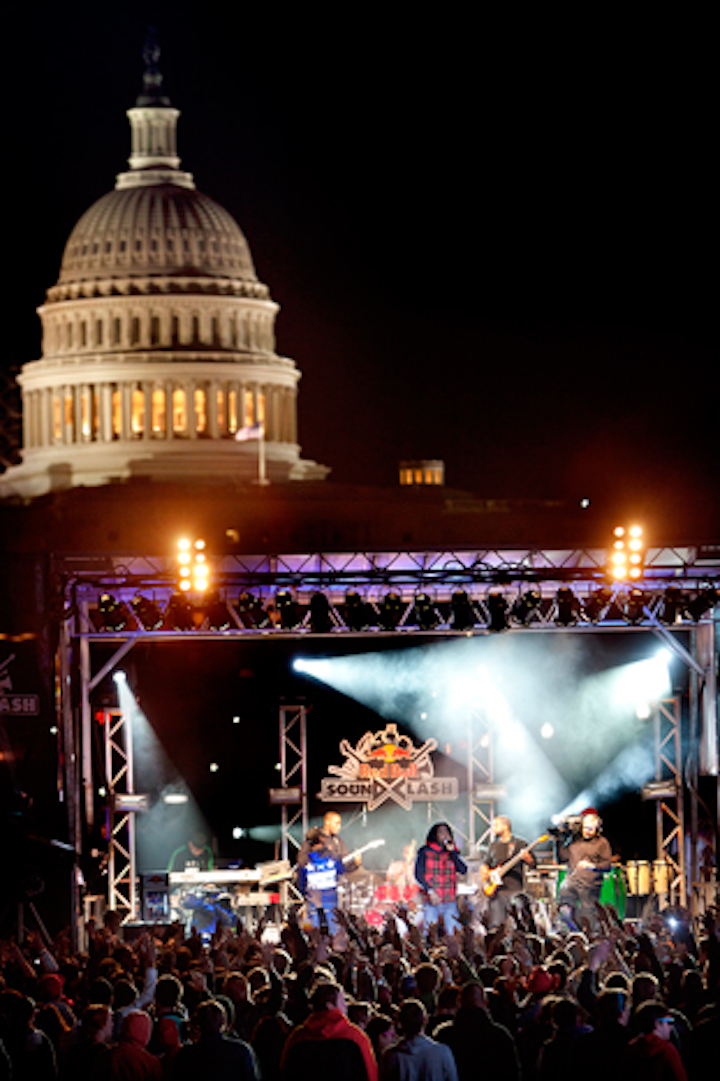 Photo: Brian Nevins/Red Bull Photofiles
Featured Venues/Suppliers: