Nescafé Touts Design Features of Dolce Gusto Machines at Style-Minded Event
March 31, 2011
There are ordinary, boxy coffee makers, and then there are coffee makers like the Dolce Gusto models from Nescafé, whose principle selling points include top design and a range of colors. Appropriately, to launch those products on the West Coast was an event in the Blue lobby of the Pacific Design Center that played up the design features through a presentation by Design on a Dime's Kahi Lee of HGTV, as well as by the very selection of venue. Heading up the event internally was Nestlé U.S.A. manager of division and brand affairs Rachel Koelzer. Lippe Taylor oversaw the planning and execution, led by executive vice president Craig Alperowitz.

The 9 a.m. Thursday event brought out a press-driven crowd of about 50 for coffee samples (and, in the process, product demos) and light breakfast. Lee took the floor for a casual presentation using an iPad, through which she tied a discussion of the latest kitchen trends for spring to form-and-function uses for the Dolce Gusto machines as well as the colorful round coffee capsules that go with them.
Guests left with a mug and a certificate for a new machine—as well as the option of an iced beverage in a takeaway cup on one of Los Angeles's first truly springlike mornings.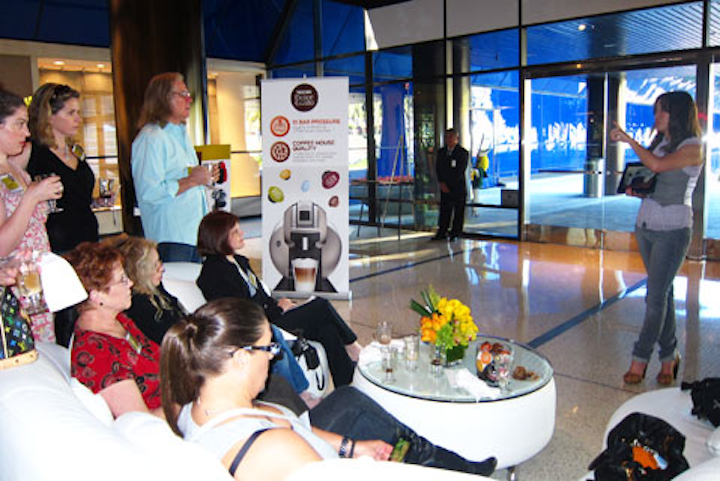 Photo: BizBash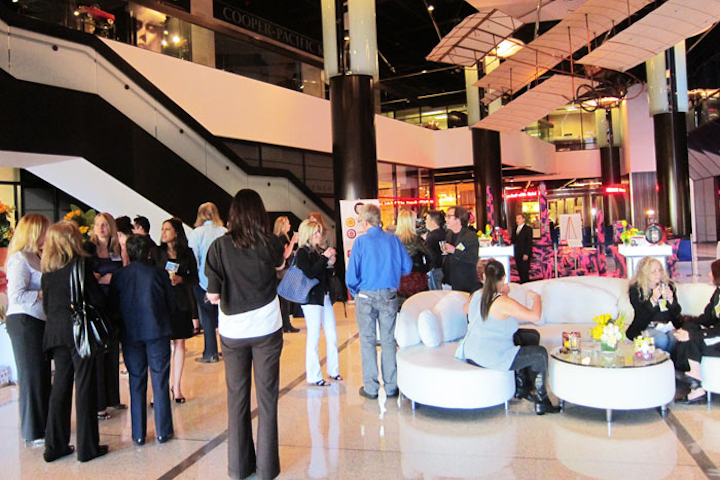 Photo: BizBash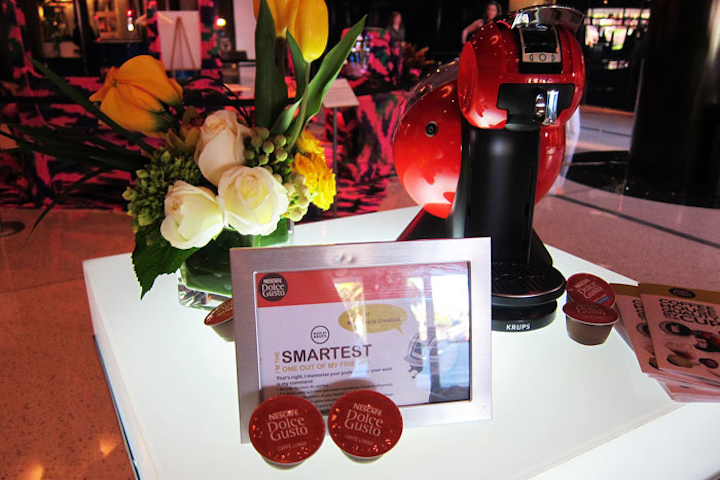 Photo: BizBash
Photo: BizBash
Photo: BizBash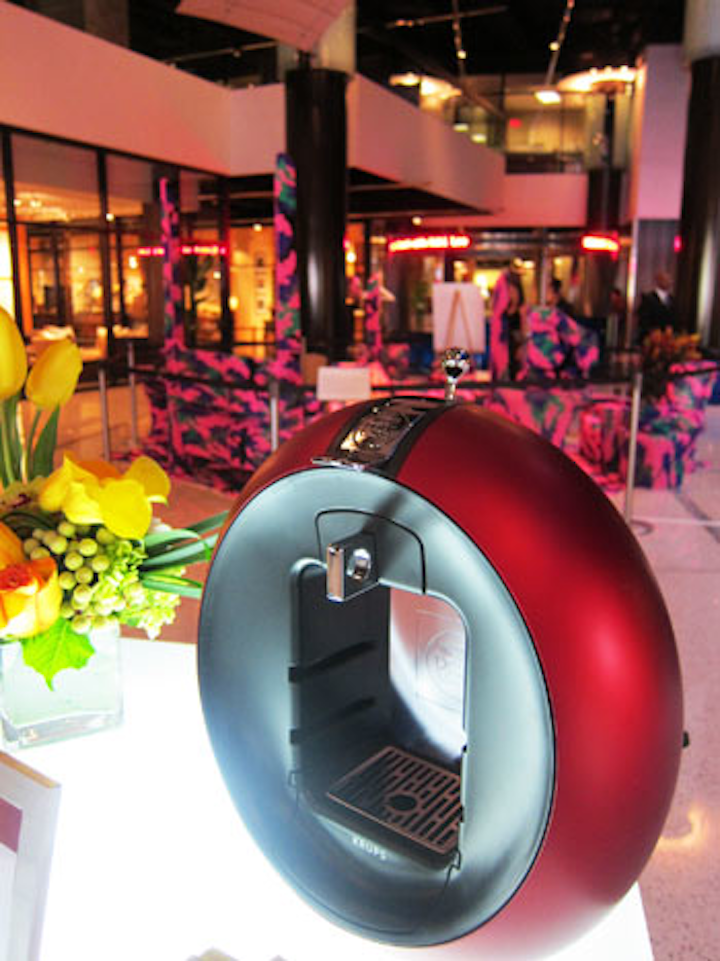 Photo: BizBash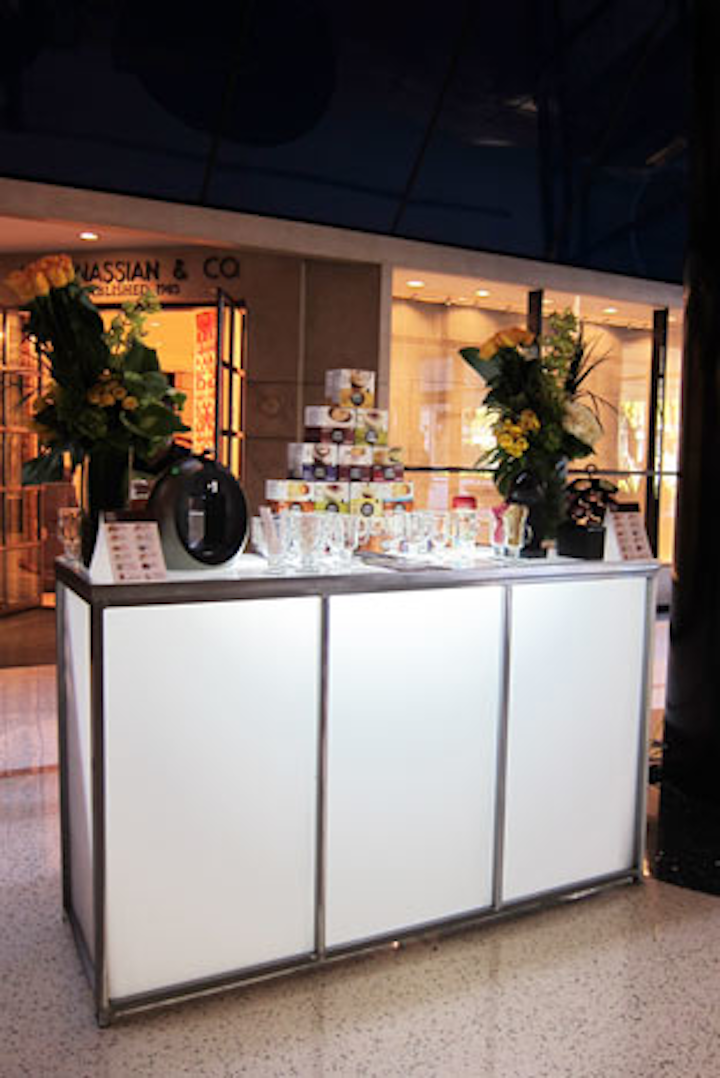 Photo: BizBash
Featured Venues/Suppliers: