As Coachella Expands to Two Weekends, Brands Stick to the First
April 16, 2012
The decision to take the Coachella Valley Music and Arts Festival from a single weekend to a two-weekend blowout, nominally to allow more fans access and reduce overcrowding, left some longtime die-hards wondering—loudly, and in plain terms, all over social media—if the 13th incarnation of the festival had jumped the shark. But even if some fans grumbled, the formula from the festival's producers at Goldenvoice appears to have translated to a financial success, with the company selling out three-day passes­, in record time, for both of its weekend shows.
The first just wrapped under unseasonably cool and wet conditions at the Empire Polo Club in Indio, California. On the first day, it felt more like Glastonbury than the annual desert furnace that inspired so many attendees' long-ago-selected wardrobes, leaving them shivering during sets from bands like the Black Keys and Swedish House Mafia. Late Sunday, the first weekend of concerts wrapped with a performance by Snoop Dogg and Dr. Dre, who were on the bill, on a main stage that also included a slew of others who weren't: Eminem, 50 Cent, Wiz Khalifa, and a holographic version of Tupac, a widely heard rumor that actually materialized.

For brands hosting parties and events around the festival, this first weekend held the appeal, even though Friday's wet, windy, and cool weather completely changed the character of the usually lively pool parties that are the format of choice on the festival's event landscape. (The desert dried out after Friday, was sunny if not hot on Saturday, and settled into familiar desert heat on Sunday, a relief for hosts.) For one thing, the first go-round brought out many of the target media representatives, who might have felt that the news value of coverage would have diminished by next weekend, especially in the Internet age. For another, it was the sense of authenticity and spontaneity that the first weekend brought.
"A great event takes energy," said Lacoste vice president of marketing Emily Coppock, who oversaw two days of pool parties this past weekend. "There is no question our pool parties made a bigger splash the first weekend when bands, celebrities, and music-lovers alike are fresh and energized. There is definitely a feeling of excitement associated with the first weekend, when no one knows yet what memorable moments the festival is going to bring. And who doesn't want to say they were there first?"
Armani Exchange senior vice president and brand director Patrick Doddy agreed, and that brand hosted its annual Saturday-night carnival with T-Mobile this past weekend. "With the music festival spanning over two weekends, six days total, we decided to host the third annual Neon Carnival event the first weekend because of the amplified level of electricity and excitement in the air, which always makes for a great event," he said.

The "Armani Exchange and T-Mobile Neon Carnival" late on Saturday night at a remote airport hangar not far from the festival grounds in Thermal, California, celebrated the launch of Armani Exchange's new Color Pop watch collection and T-Mobile's HTC One S device. Guests bundled up in jackets instead of bikini tops against the windy (but mercifully dry) conditions, and took turns going down a giant slide, a bumper car track, and thrill rides that sent screams (and showers of unsecured cocktails and Red Bulls) throughout the outdoor space. Ink + Cotton did live screen-printing of on-brand T-shirts with colorful, carnival-themed messages. Bolthouse produced and Shadow and PMK-BNC handled PR for the event, one of the weekend's hottest tickets. A crush of attendees and would-be attendees amassed in front of the venue well ahead of the party's 11 p.m. start time.

As for Lacoste, the brand's younger line, Lacoste Live, hosted its pool party, presented by HTC, with its signature green crocodile pool rafts; food from L.A.'s Slice Truck and Don Chow Tacos trucks; and frozen treats from sponsors Fiji Water, which provided snow cones, and Patrón, which provided spiked Popsicles. At the party, produced by Made With Elastic, guests passed the time with activities like giant Twister, speedboat racing, hair braiding and pedicure stations, and a phone-charging station, plus a pop-up shop offering discount shopping to benefit the Voice Project.
In addition to Armani Exchange and Lacoste, the roster of fashion brands that piggyback on the show seems to grow each year. H&M, Mulberry, and Madewell all had presences related to Coachella. And Guess hosted its pop-up Guess Hotel in La Quinta, with daytime parties during the first weekend and overnight lodging for celebs and V.I.P.'s.

Magazines are also a popular category as party hosts, with Details partnering with Hennessy V.S. to bring its "Details @ Midnight" franchise to Coachella. The latest installment included a performance by Asher Roth. The event provided a platform for Hennessy to generate further awareness for the brand's new communications campaign, "Wild Rabbit." Another magazine onboard was Nylon, for which People's Revolution worked on a brunch-and-barbecue party with Hugo Boss at the "Hugo Boss Escape House" at a private home in Indio on Saturday. The address was so protected it was only revealed late Friday night before the party. Performers included Rye Rye (the young rapper and dancer who was ubiquitous on the weekend's party circuit), Sucré, the Misshapes, DJ Adam12, Mia Moretti and Caitlin Moe, DJ Oliver, Mel Debarge, and the Knocks.
Filter magazine is celebrating 10 years in print, which coincides with the 10th anniversary of its Coachella kickoff events, with Thursday events before both weekends. For the first time, Planet Blue also hosted a Coachella event, with Foam magazine and 90210 actress Gillian Zinser at the Alcazar Hotelin Palm Springs on the first weekend. Drinks came from Pabst Blue Ribbon and Peligroso tequila, DJ Zinzi Edmunson spun, and Snap Yourself provided the photo booth.

Night Vision Entertainment, the Alliance, and Chevy Volt presented a lineup of two pool parties on Saturday and Sunday during the first weekend. The event, known as "The Mirage," was centered on a massive, 4,000-square-foot pool in Rancho Mirage. Belvedere was back with its Belve Music Lounge on Friday and Saturday during the first weekend; the event shut down early on Friday with rumors flying as to why. The official word from a rep was only that there was "a small issue with local authorities" that was "resolved quickly." Hard Rock hosted its "Music Mansion" with parties and performances all weekend in Bermuda Dunes.
The Ace Hotel hosted its annual Desert Gold parties with diverse and global music. And Hello Stranger and dubFrequency produced a weekend-long event with Flaunt magazine over at the new Saguaro, where Lexus also hosted a private dinner on Friday at the property's restaurant, Tinto. FAM NYC partnered with Rolling Stone and Milk Studios to curate two weekends' worth of events and performances at the Caliente Tropics and Palm Springs Riviera Hotel. Sponsored by Guitar Center and Gibson, daytime events included DJ sets, art exhibitions, a fashion pop-up shop and Rolling Stone's "rock room," where the mag's editors interviewed festival talent. And Gen Art hosted its "Muse" Coachella party on Friday, benefiting the Art of Elysium, and sponsored by Ciroc.
Lacoste Coachella Pool Parties Presented by HTC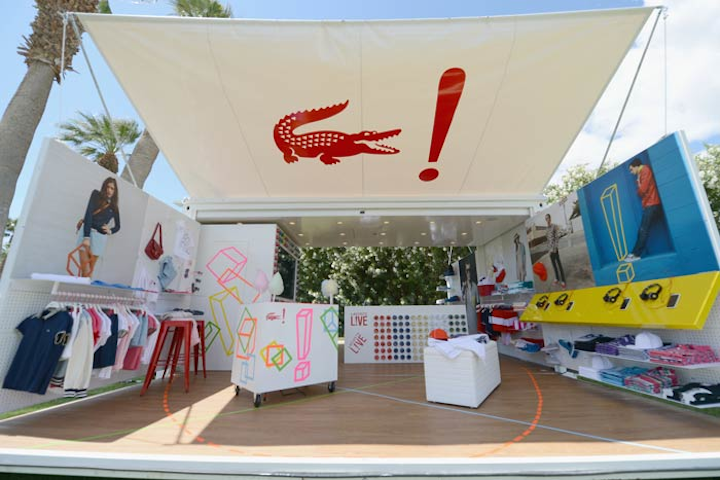 Photo: Chris Weeks/WireImage
Coachella Valley Music and Arts Festival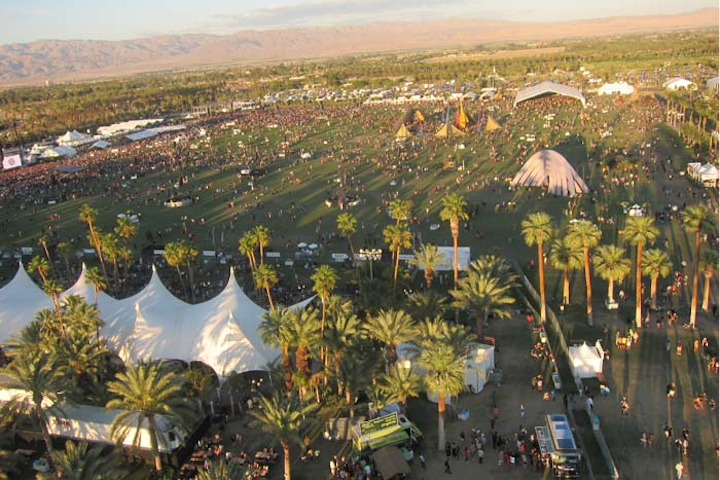 Photo: Alesandra Dubin/BizBash
Coachella Valley Music and Arts Festival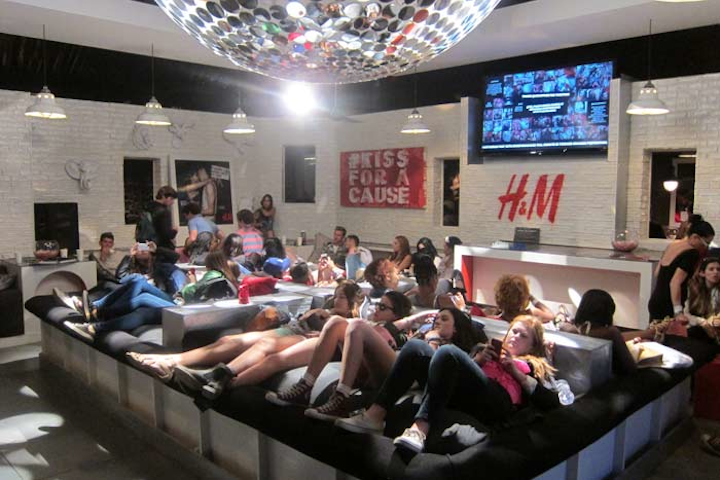 Photo: Alesandra Dubin/BizBash
Coachella Valley Music and Arts Festival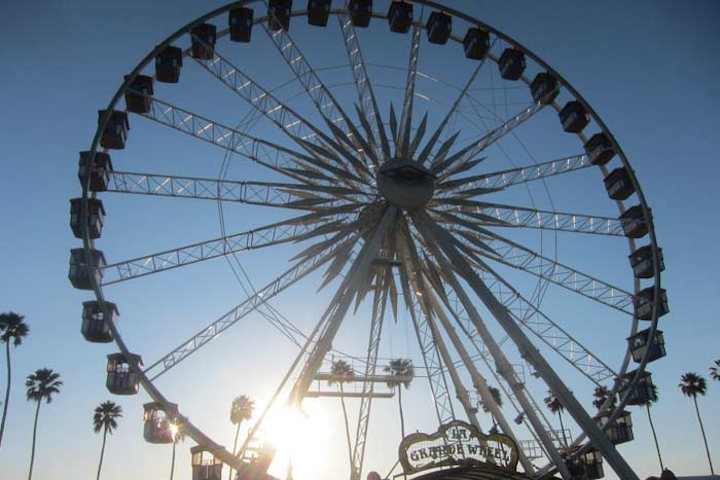 Photo: Alesandra Dubin/BizBash
Coachella Valley Music and Arts Festival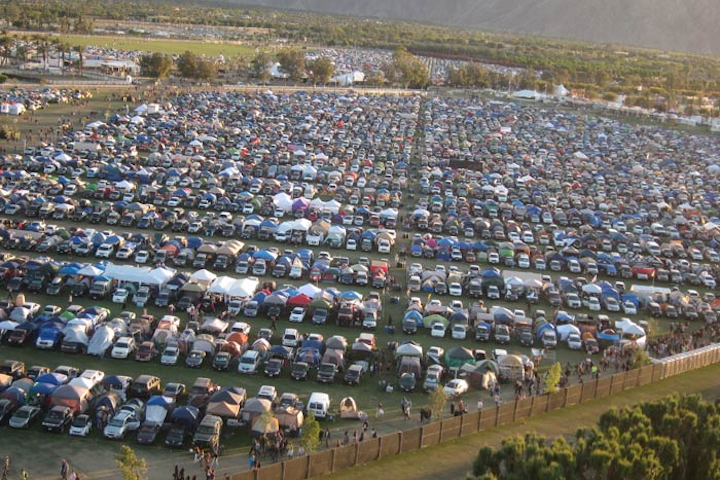 Photo: Alesandra Dubin/BizBash
Armani Exchange and T-Mobile Neon Carnival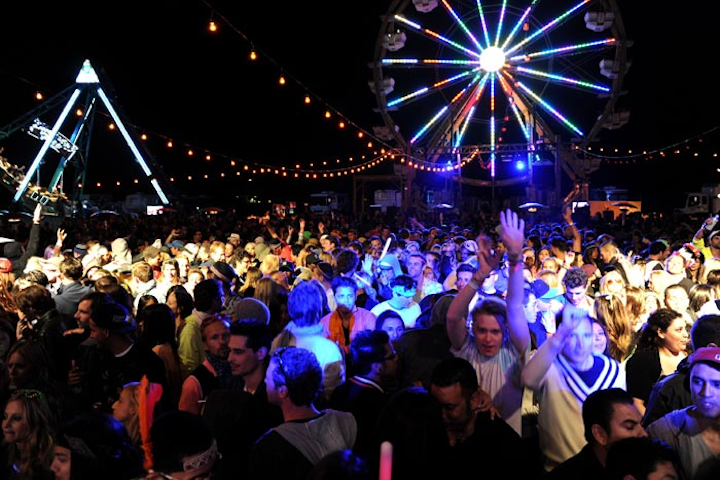 Photo: Seth Browarnik/WorldRedEye.com
Armani Exchange and T-Mobile Neon Carnival During Coachella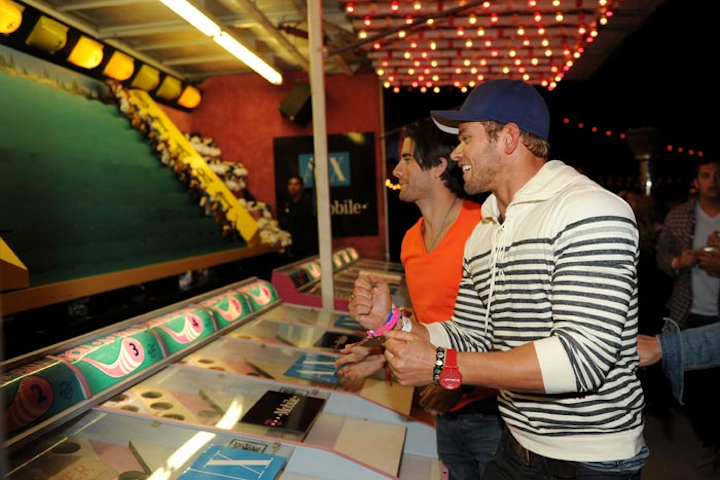 Photo: Seth Browarnik/WorldRedEye.com
Armani Exchange and T-Mobile Neon Carnival During Coachella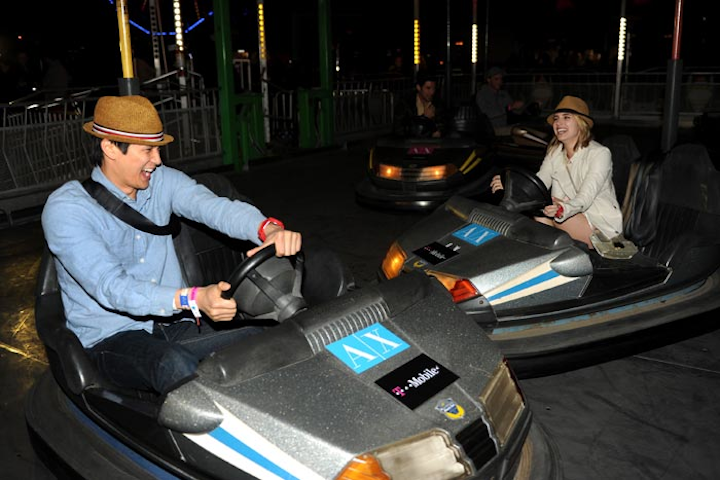 Photo: Seth Browarnik/WorldRedEye.com
Armani Exchange and T-Mobile Neon Carnival During Coachella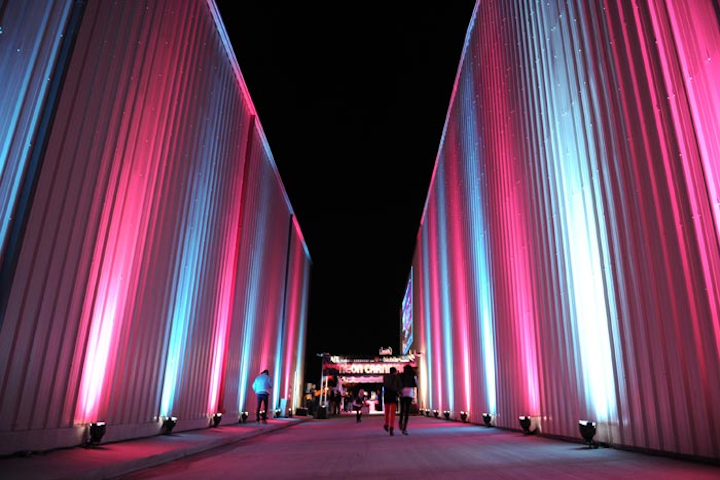 Photo: Seth Browarnik/WorldRedEye.com
Lacoste Coachella Pool Parties Presented by HTC During Coachella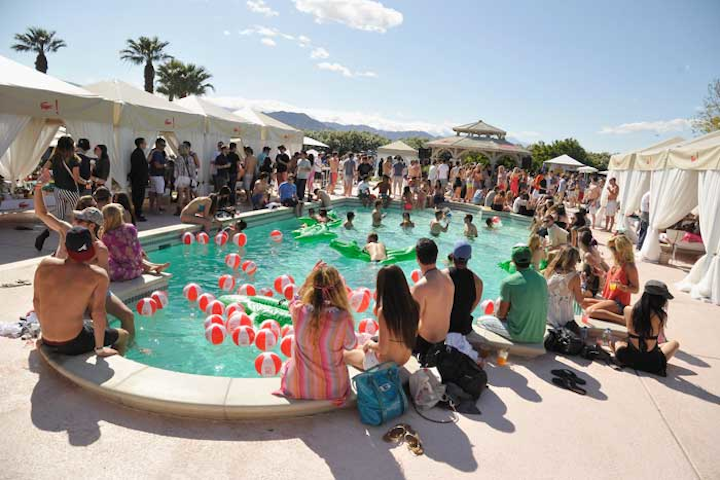 Photo: John Sciulli/WireImage
Lacoste Coachella Pool Parties Presented by HTC During Coachella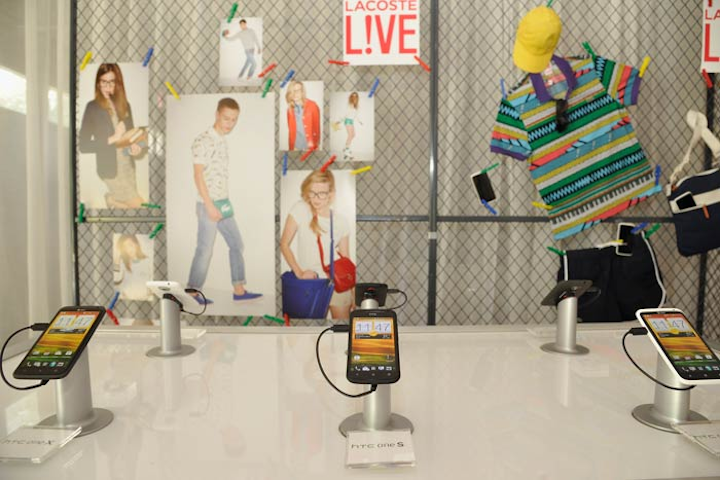 Photo: John Sciulli/WireImage
Hennessy V.S. "Details @ Midnight" Party During Coachella
Photo: John Sciulli/WireImage
Hennessy V.S. "Details @ Midnight" Party During Coachella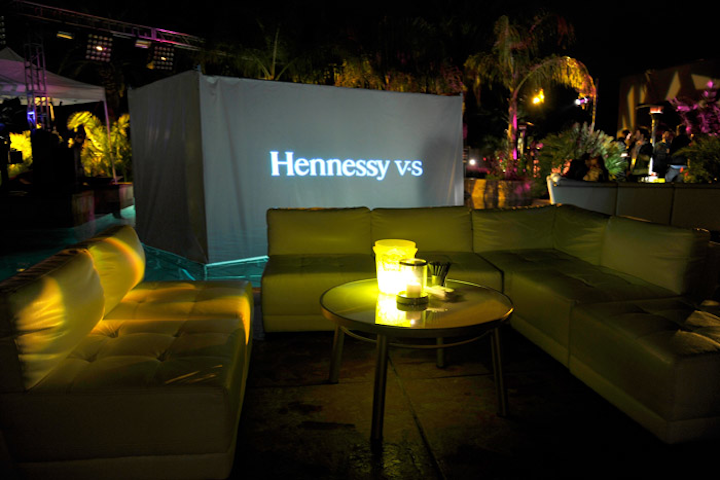 Photo: John Sciulli/WireImage
Hennessy V.S. "Details @ Midnight" Party During Coachella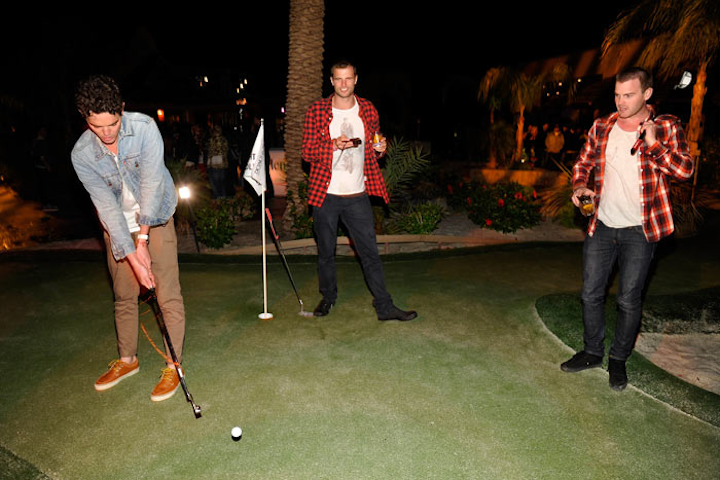 Photo: John Sciulli/WireImage
'Filter' Magazine "Yacht Club" Coachella Kickoff Party Presented by Aerie During Coachella
Photo: Colin Young-Wolff
'Filter' Magazine "Yacht Club" Coachella Kickoff Party Presented by Aerie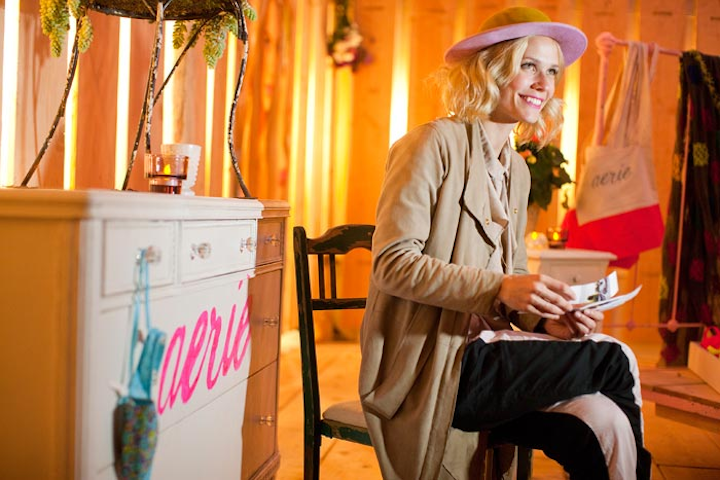 Photo: Colin Young-Wolff
'Filter' Magazine "Yacht Club" Coachella Kickoff Party Presented by Aerie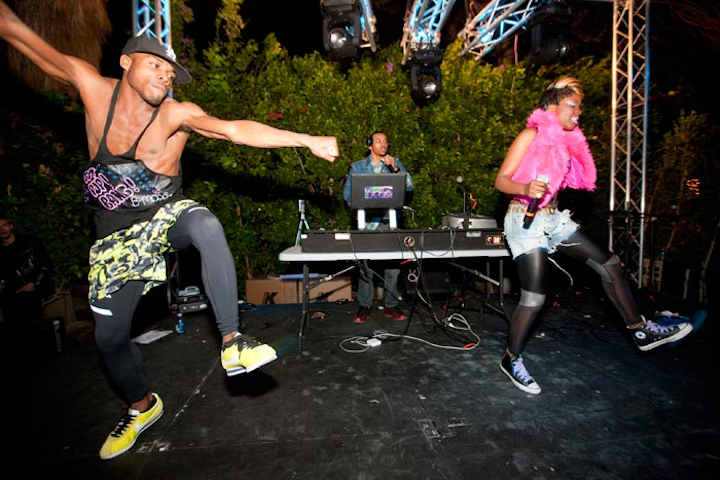 Photo: Colin Young-Wolff
'Nylon' and Hugo Boss Escape House During Coachella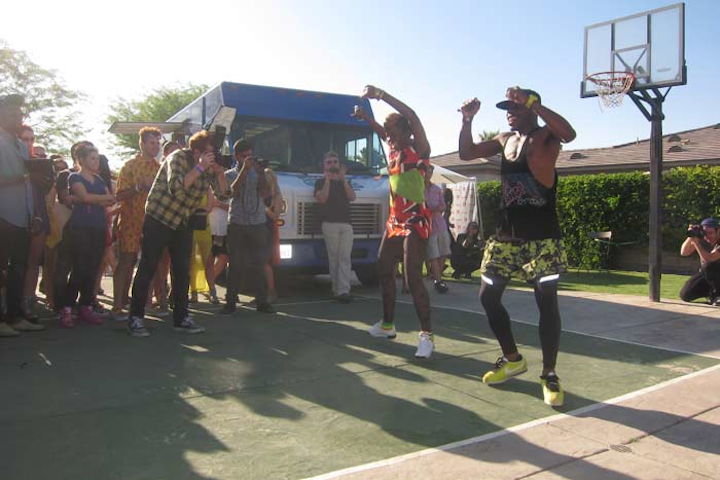 Photo: Alesandra Dubin/BizBash
"The Saguaro Desert Weekender" Coachella Parties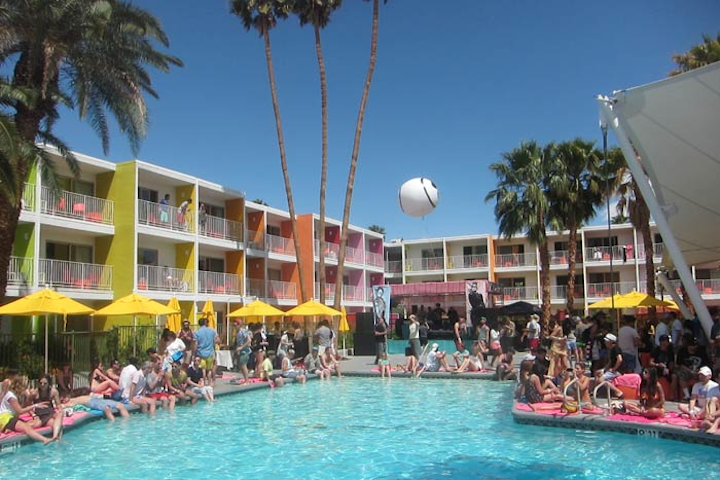 Photo: Alesandra Dubin/BizBash
"The Saguaro Desert Weekender" Coachella Parties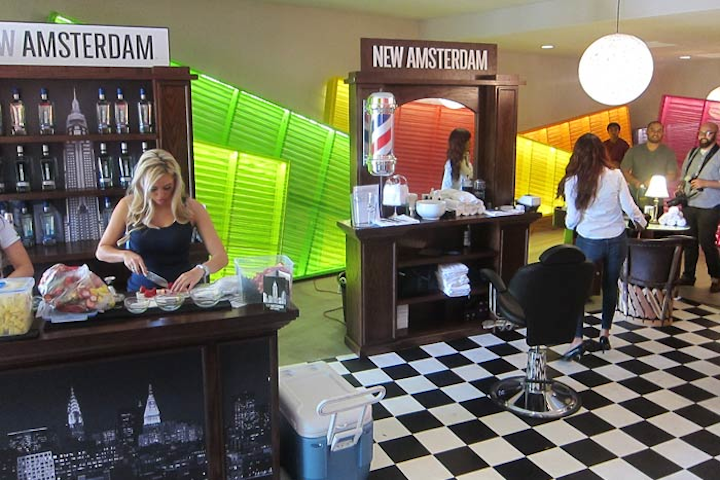 Photo: Alesandra Dubin/BizBash
Lexus Private Dinner at Tinto During Coachella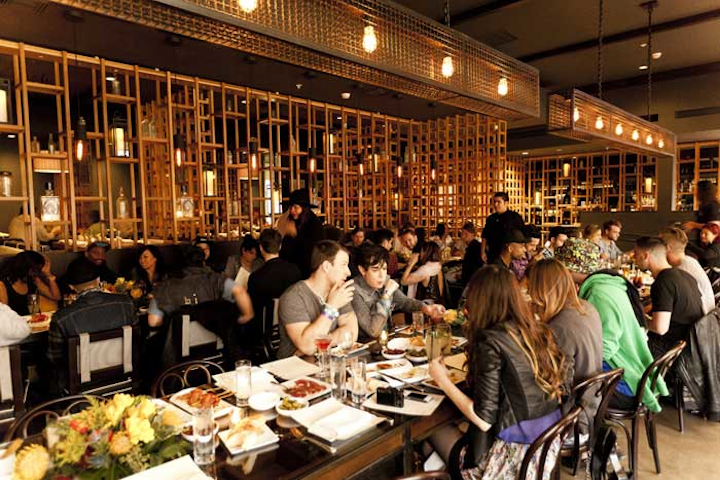 Photo: Rony's Photobooth
Belve Music Lounge During Coachella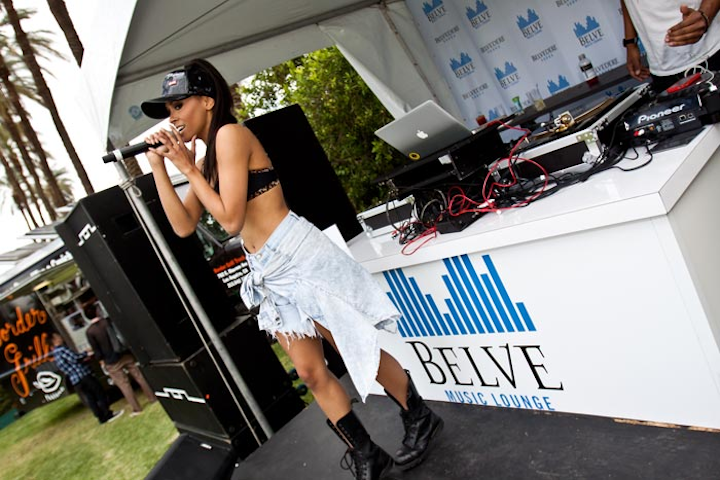 Photo: Don J Kang Photography
Belve Music Lounge During Coachella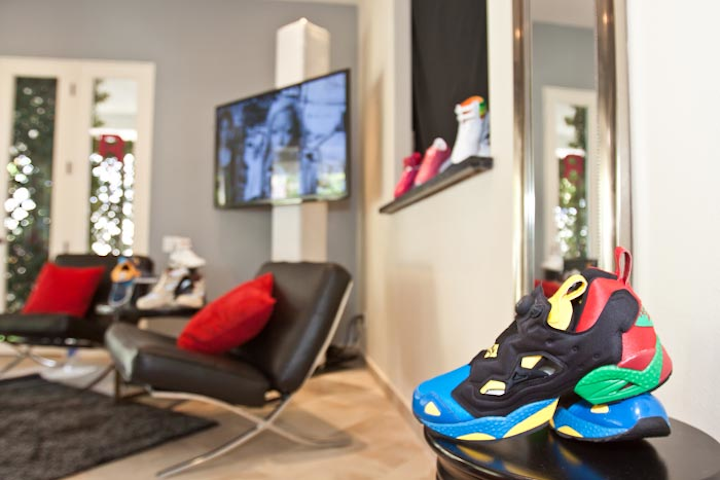 Photo: Don J Kang Photography
Featured Venues/Suppliers: