Colour-Blocking Inspires Look of W Network's 10th Anniversary Bash
April 27, 2012
To mark 10 years in business, specialty women's television channel W Network hosted a bash last night at its broadcasting headquarters, Corus Entertainment. Attracting 350 employees, advertisers, and talent, the event was very much an exercise in branding.
"When it's a brand's 10-year anniversary, it's all about the brand itself—there is no outside theme," said Candice Chan, creative director at Candice&Alison Luxury Event Management, who along with managing director Alison Slight, designed the event for W. The challenge came with interpreting their brand into an event: "It had to incorporate all of their interests from home decor, to fashion, to food."
To plan the affair, Chan and Slight worked closely with the marketing team at W. "We wanted something very celebratory," said Shelley Findlay, vice president of marketing, women's television, at Corus Entertainment, adding that the bulk of the guests in attendance were essential to the success of the network. "[We wanted it to be] fun, festive, very upbeat, fresh, and spring-like." Drawing inspiration from the colour-blocking fashion trend, Chan and Slight added pops of magenta and W's signature orange to white and silver furniture. The duo also ordered orange plates from Higgins Event Rentals for the food stations and added pink and orange tulips to the bars and cocktail tables. The end look was clean, colourful, and feminine.
Custom graphics with pink and orange balloons looped on television screens lining the Atrium. The DJ booth was custom as well and projectors mapped the W logo onto angular white beams of the space. Guests helped themselves at two food stations, with tacos or mac and cheese. Both came with a variety of self-serve toppings.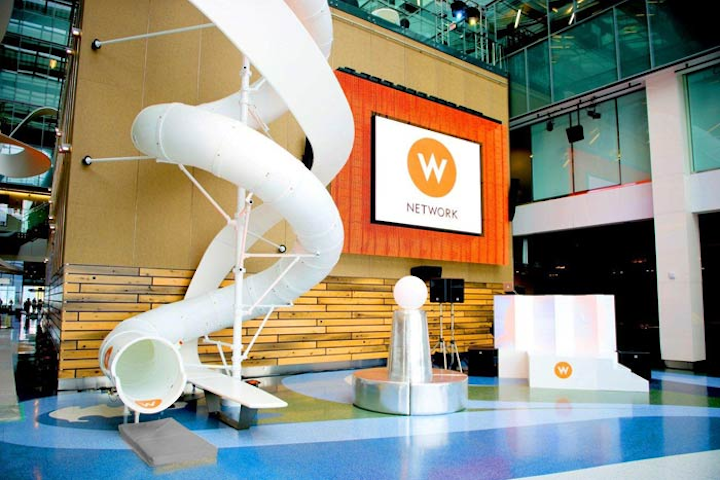 Photo: JJ Thompson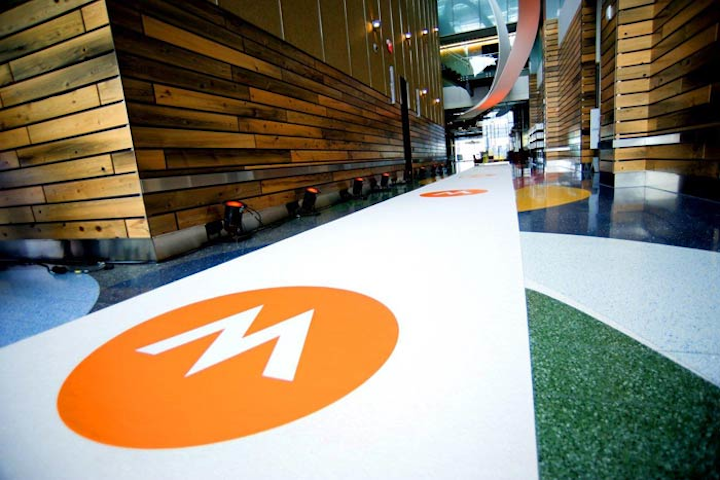 Photo: JJ Thompson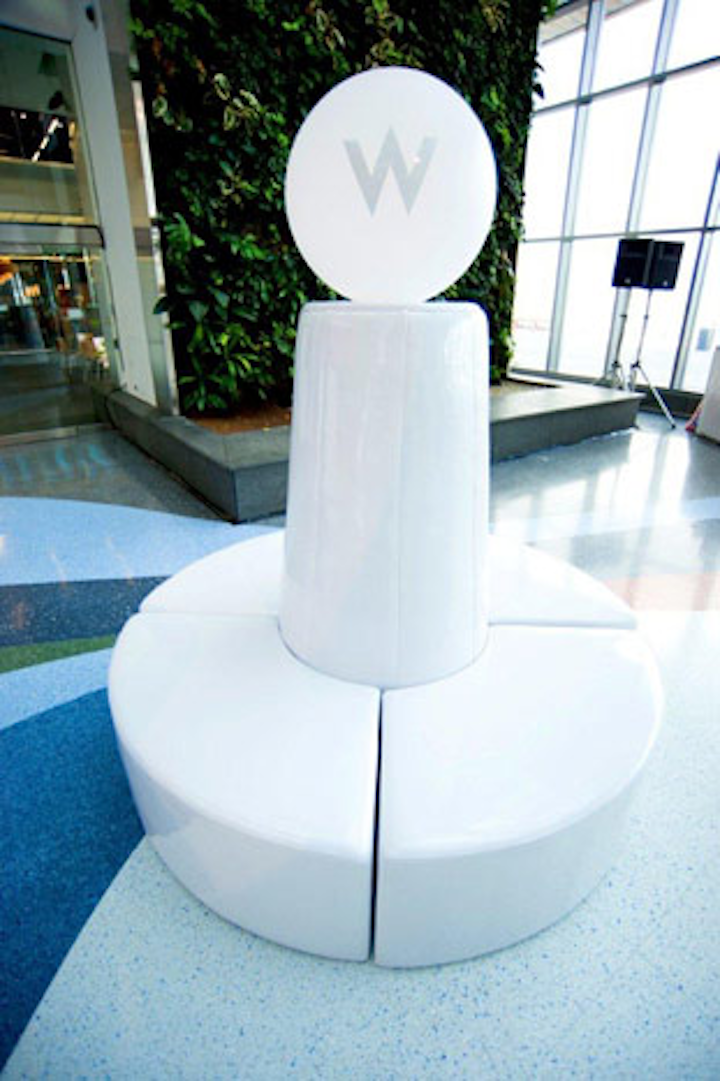 Photo: JJ Thompson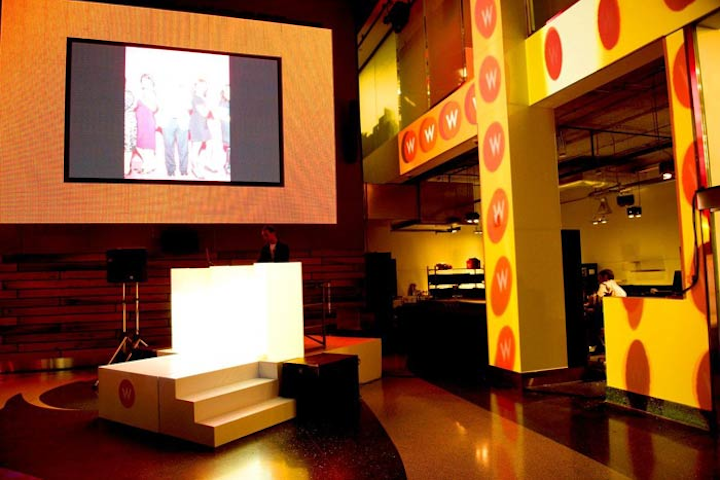 Photo: JJ Thompson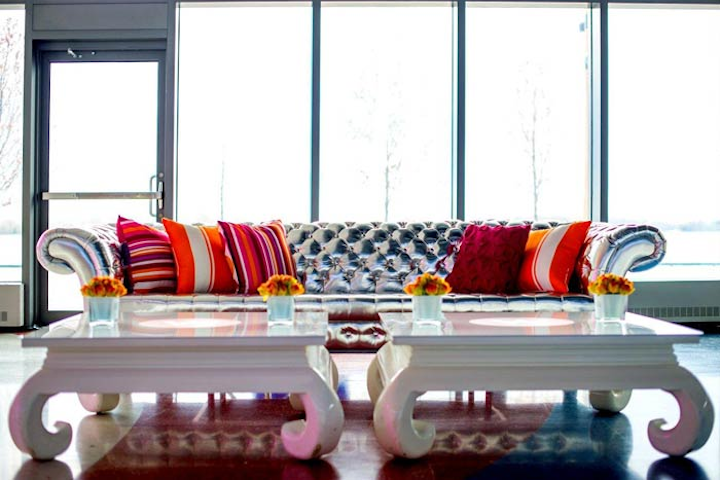 Photo: JJ Thompson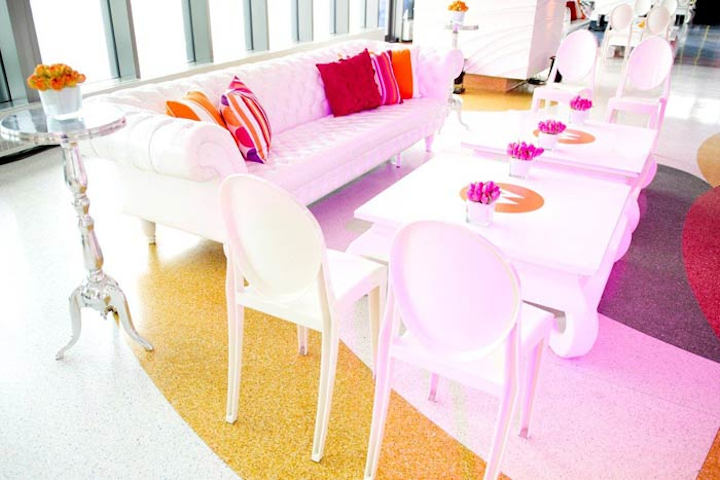 Photo: JJ Thompson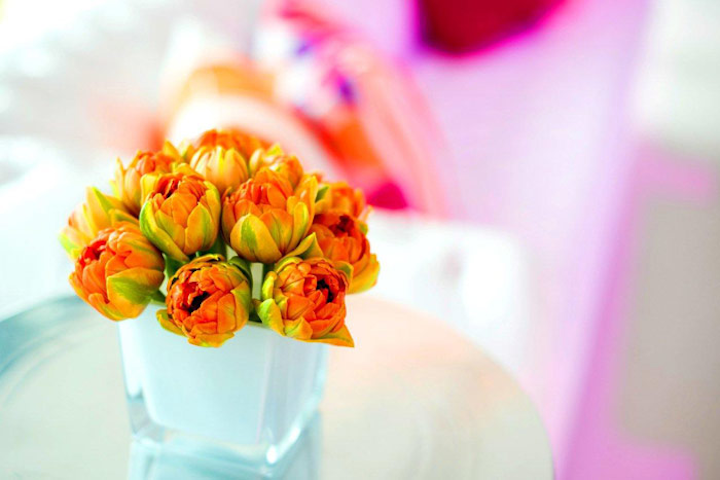 Photo: JJ Thompson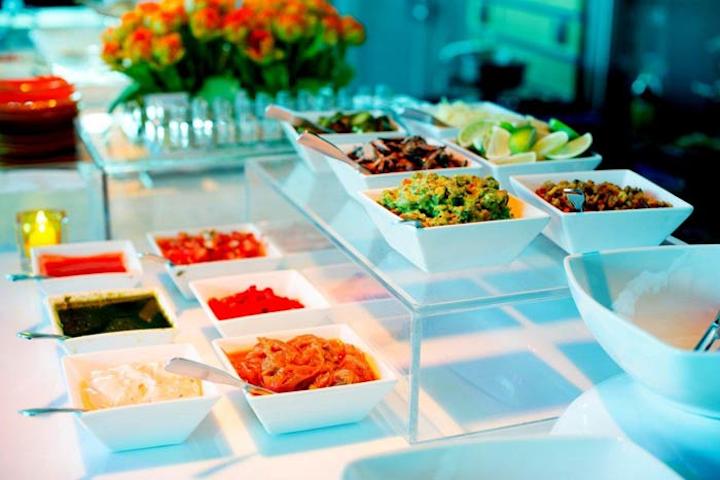 Photo: JJ Thompson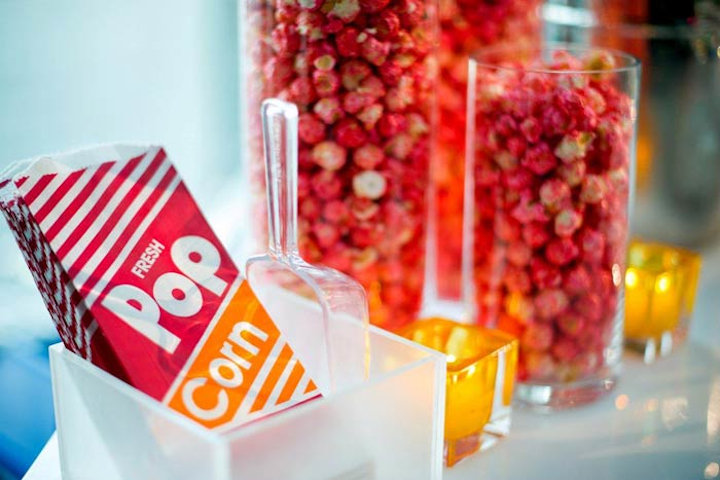 Photo: JJ Thompson
Featured Venues/Suppliers: