Target Ties Online Film to Event With Live Acrobatic Performance
October 12, 2012
On the heels of an intimate, 75-person dinner hosted September 27 in Los Angeles, Target celebrated its new fall ad campaign with a party for 400 at New York's Terminal 5. The six-month-long project from the retailer is called Falling for You, a shoppable film series that shows off more than 110 fall season fashion, home, and beauty products.
"People are always talking about how, when they're watching a movie, they don't ever know where to purchase the items seen in it," said Target senior communications specialist, Evan Miller. "With this, we're offering our guests that very option."
The first two episodes of the romantic comedy went live on October 2 and 4, with the final installment unveiled on October 9, and a 13-minute montage of the short, produced by Minneapolis-based agency Space150, directed by Mad Men's Phil Abraham, and edited for event guests, was shown at the live finale that was streamed on the Web. "We wanted to create a prologue to the event—the film serves as the preview of the actual event—and then live stream it," said Miller. The film will live on Target's Web site until the end of the month.
For the New York affair, Miller enlisted longtime brand partner David Stark to produce a cinema-like backdrop inside the massive, trilevel space. The key was creating a branded setting that could, later in the evening, be turned into both a nightclub and a live extension of the film's finale. This meant bars topped with oversize popcorn bag sculptures, cinema-style movie posters, and a candy station designed after theater concession stands were all set up around the perimeter of the venue's ground floor. The main focus was the stage, where, an hour into the party, Target showed off the film on a large screen.
As the film screening drew to an end, the organizers used a kabuki drop to reveal what was on stage—aerialists in mid-flight. The immersive acrobatic concept experience kicked off with drum- and synth-heavy music, an explosion of confetti, and actors scaling off the side walls. Following the live aerial and on-stage performances, the exhibitionists hit the floor to engage guests in a festive dance party. According to Miller, while a lot of people think of fall as a time to bundle up for winter downtime, Target's motivation was to get people jazzed up for the autumn season.
Miller also explained that the 2012 "Falling For" campaign took inspiration from Target's 2010 Kaleidoscope Spectacular, a multiplatform effort that turned the windows of the Standard New York hotel into the stage for a dazzling light and dance show. "'Falling For' is the overall marketing campaign for Target for fall, so we wanted to use the film and the events as an extension," said Miller. "We wanted this to merge right with the overall fall campaign."
Olivier Cheng Catering and Events, whose staffers, like the performers, were all wearing outfits from the campaign, passed an array of hors d'oeuvres, including seared sea scallops with lemon confit and pumpkin, feta and fennel spring rolls, mini chicken and wild mushroom pot pies, and truffled shrimp tacos. There were also three varieties of popcorn at the concession stand, including regular, smoked paprika caramel, and truffled parmesan. Passed movie-inspired sweets included Grand Marnier, chocolate, and roasted almost "drumsticks" as well as chocolate-dipped pretzels and pumpkin-maple whoopee pies.
To promote this live video and "Falling For" initiative, Target did a major digital and taxi TV ad buy, initiating a huge push once the first episode launched.
"We're always trying to find new ways to engage with our guests; our guests are no longer just going into a store or shopping online," said Miller. "This was about creating a 360-degree campaign that's virtual—you can shop and/or watch. We see this as an evolution for what's next for Target."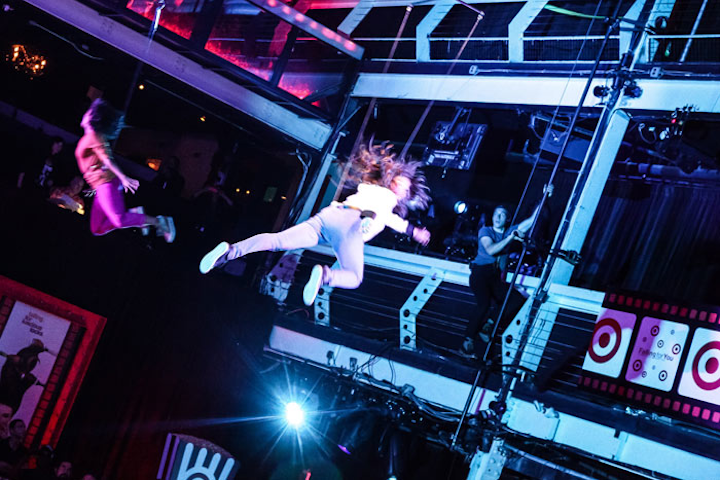 Photo: Matteo Prandoni/BFAnyc.com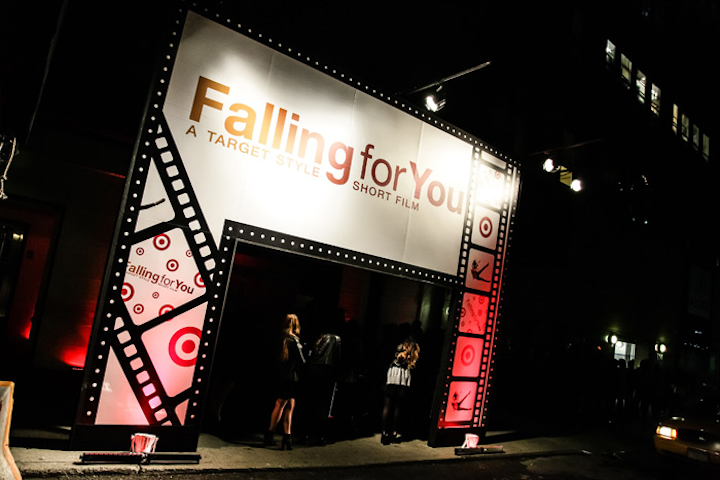 Photo: Matteo Prandoni/BFAnyc.com
Photo: Matteo Prandoni/BFAnyc.com
Photo: Matteo Prandoni/BFAnyc.com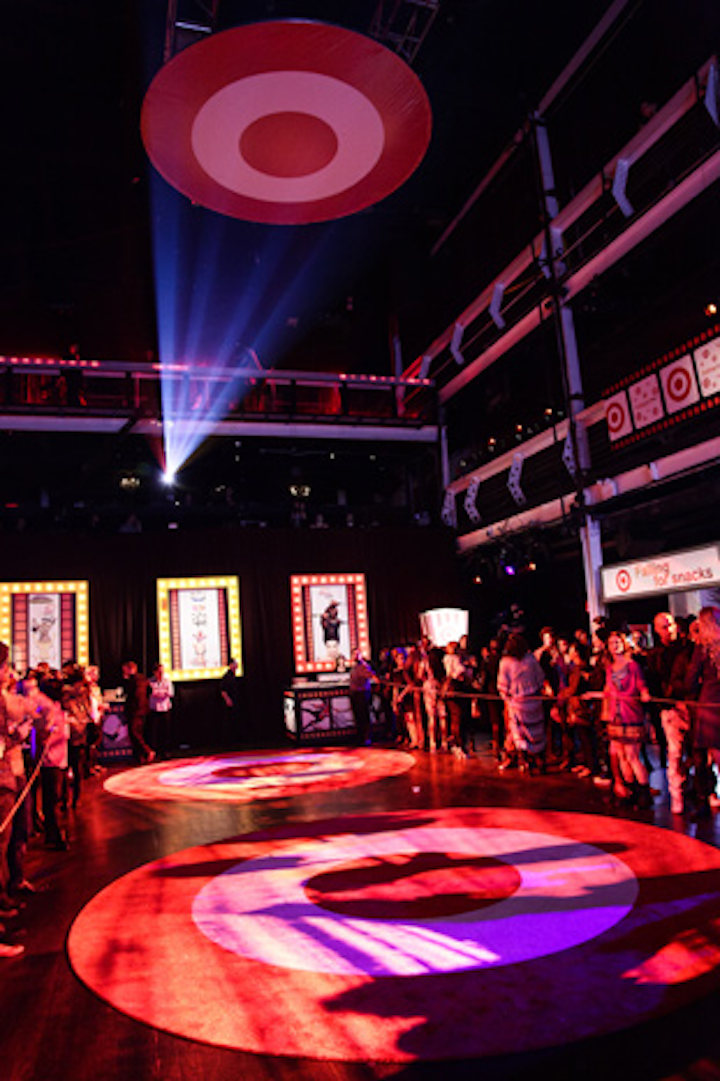 Photo: Matteo Prandoni/BFAnyc.com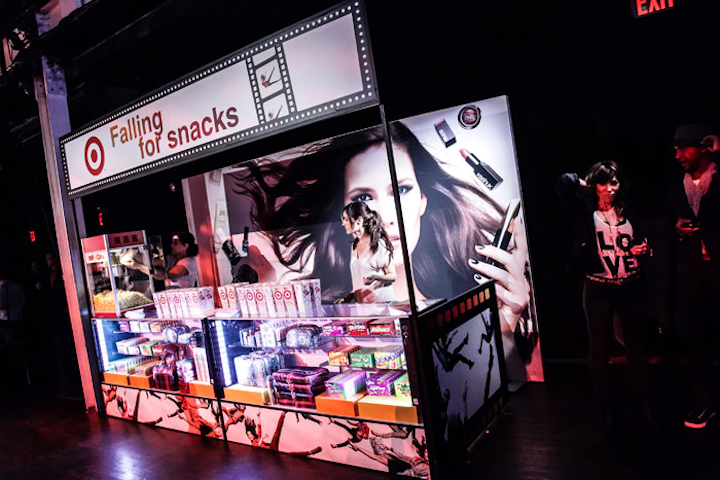 Photo: Matteo Prandoni/BFAnyc.com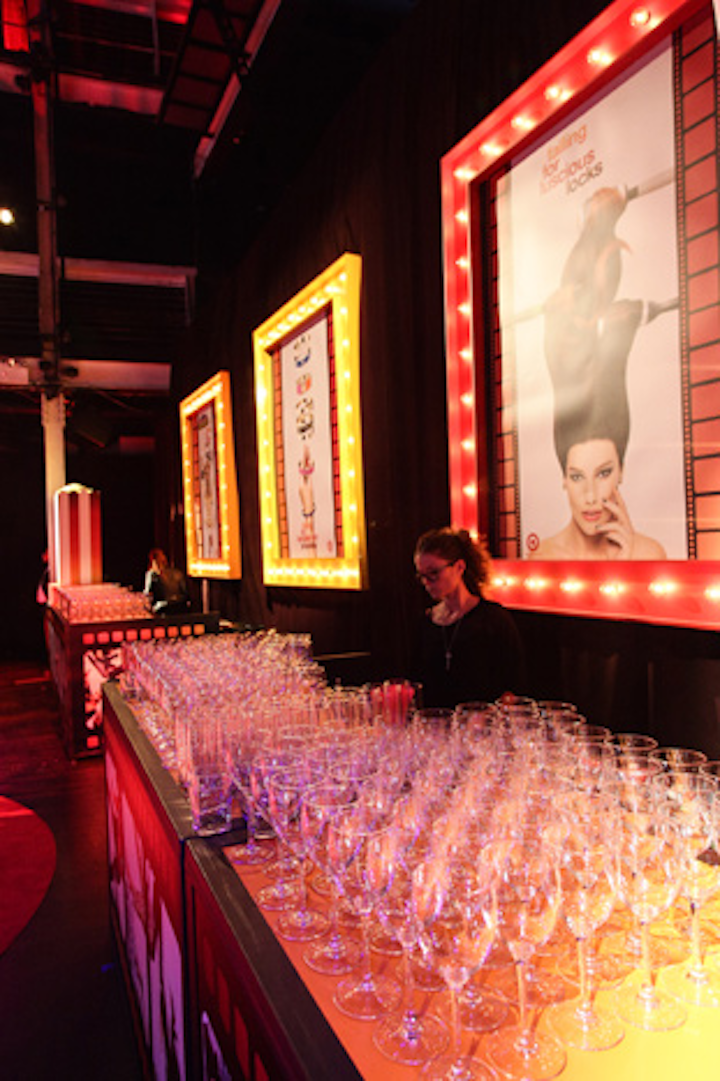 Photo: Matteo Prandoni/BFAnyc.com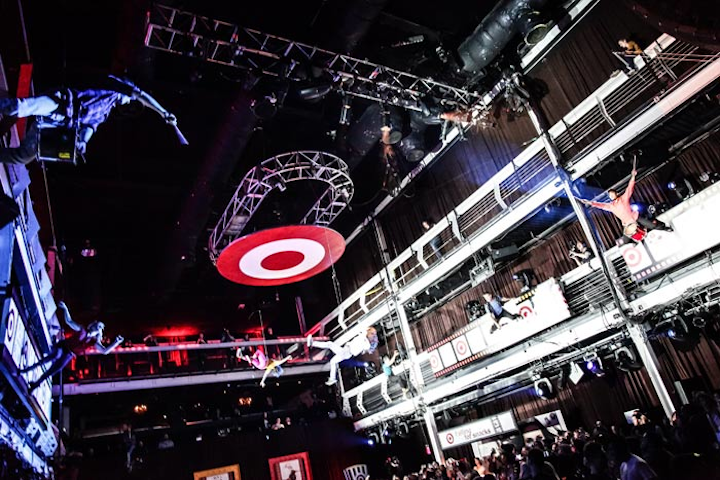 Photo: Matteo Prandoni/BFAnyc.com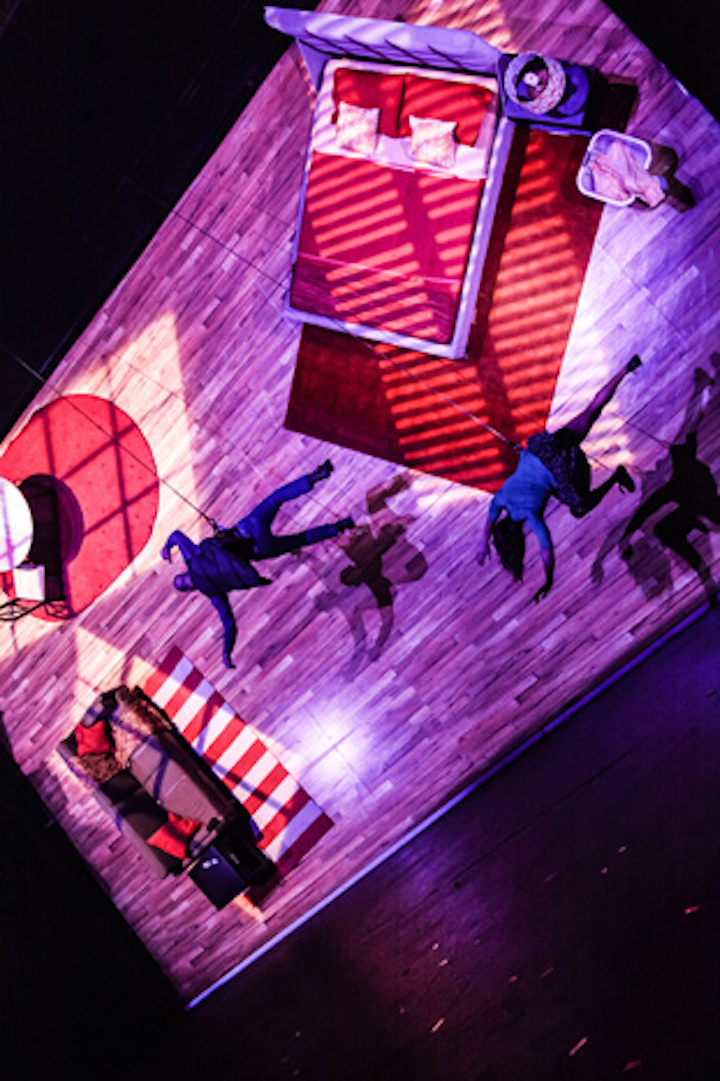 Photo: Matteo Prandoni/BFAnyc.com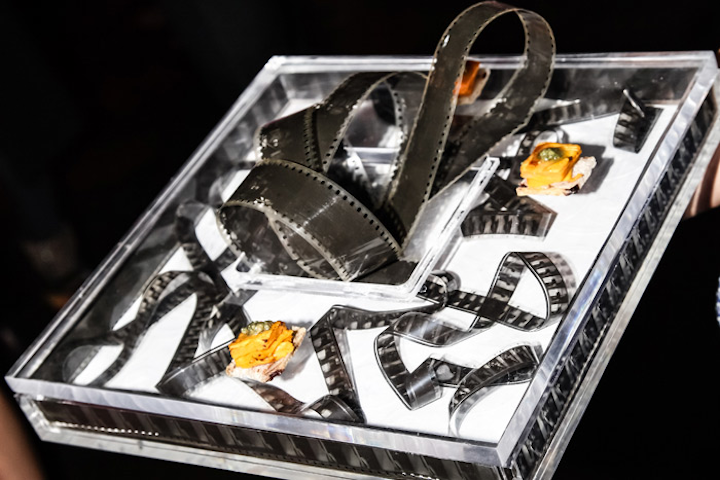 Photo: Matteo Prandoni/BFAnyc.com
Featured Venues/Suppliers: