Turner's Splashy Upfront Puts Execs in Costumes, Stunts On Stage
October 19, 2012
Unlike its U.S. counterpart, Turner Broadcasting Latin America doesn't host an annual event to sell its programming to advertisers, preferring to host one big event every few of years. And after holding an upfront in 2009, the TV company returned to New York on October 11 to present its newest lineup at Jazz at Lincoln Center in a splashy production that capped off a three-day series of events to entertain 500 clients flown in from Latin America. To give weight to the occasion, Turner sought to match—and even outdo—the considerably ostentatious efforts put forth by U.S. networks every May in New York, a period better known as Upfront Week.
"We have a lot of networks—16 networks—so every couple of years it's somewhat nice to do a bigger push," said Maru Gonzalez, Turner Broadcasting Latin America's director of sponsorship and promotions, who worked with Triton Productions to plan the affair. "We basically had all of Latin America's advertising industry in the room that we flew in just for this. And how many upfronts have they seen? We can't just do a PowerPoint followed by a reel. We are an entertainment company, and we take that at heart."
In that spirit, the presentation was designed more like show, with pyrotechnics and motorbikes on stage, spoof news casts, and executives introduced in unusual, rather theatrical ways. For instance, one segment saw a 100-piece marching band swarm the stage. Dressed in uniform and and carrying a tuba, Barry Koch, senior vice president and general manager of Cartoon Network, Boomerang, and Tooncast Latin America, was part of the musical ensemble, staying behind as the band left to talk about kids programming. Another had Rick Perez, general manager of movies and series networks, soaring overhead before dropping on stage.
"Flying executives [over the audience] I think is pretty out there. I don't know how many people would be willing to fly their bosses and how many bosses would be willing to fly," added Gonzalez with a laugh. "I think it says a lot about our company and the culture we have."
In a broader sense, Turner Latin America was looking to communicate the rebranding of its ad sales department as Turner Media Plus and the umbrella theme of "delivering more." Building on the logo graphics, a plus sign was a big part of the event's design, present in animation used for the video invitation, the decals decorating the entrance elevators, on the façade of the 40-foot-long ice bar in the cocktail reception, and as a three-dimensional structure that popped out of the stage floor. And there was certainly more entertainment following the presentation; the after-party in the Allen Room finished with a performance by Flo Rida.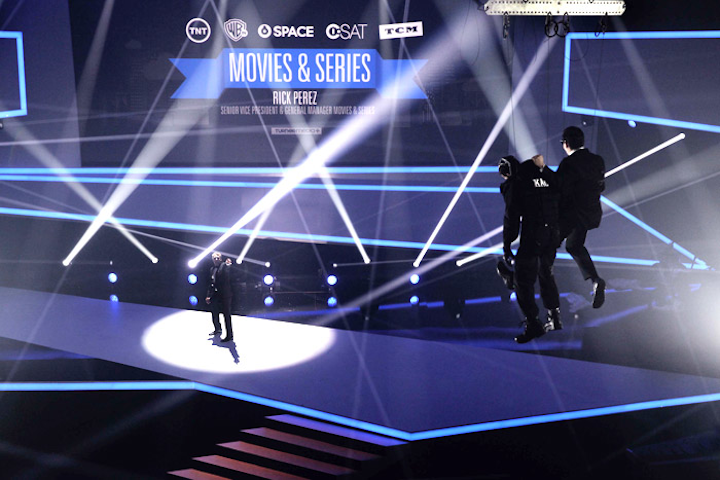 Photo: Nadine Froger Photography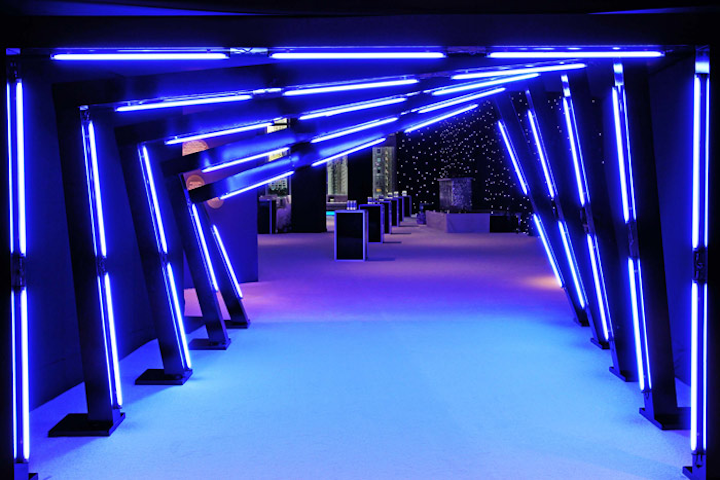 Photo: Nadine Froger Photography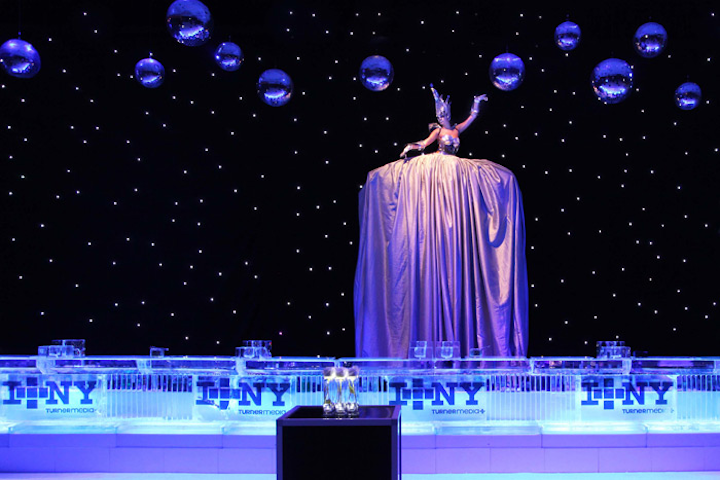 Photo: Nadine Froger Photography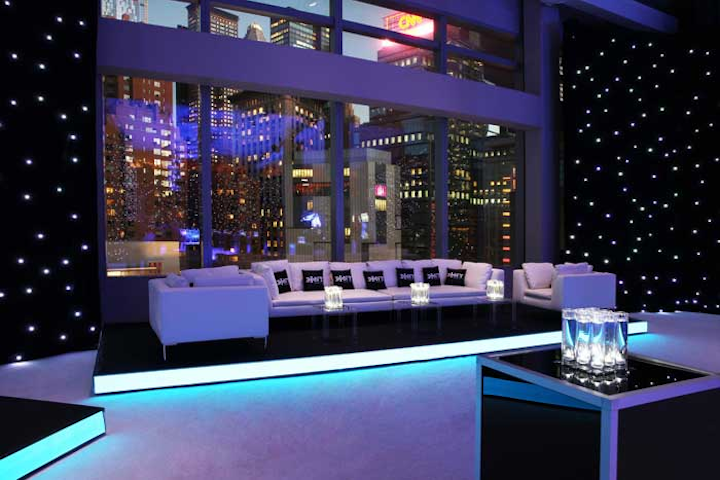 Photo: Nadine Froger Photography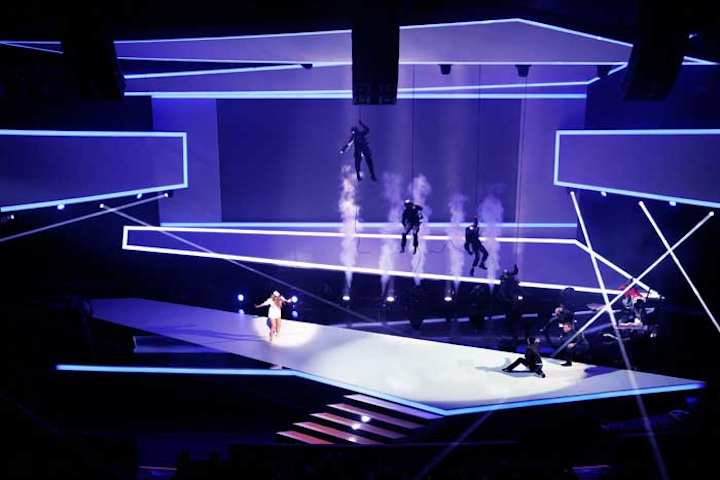 Photo: Nadine Froger Photography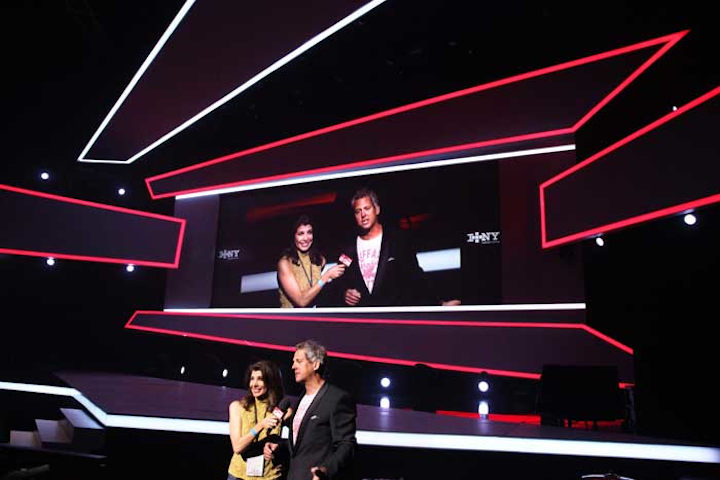 Photo: Nadine Froger Photography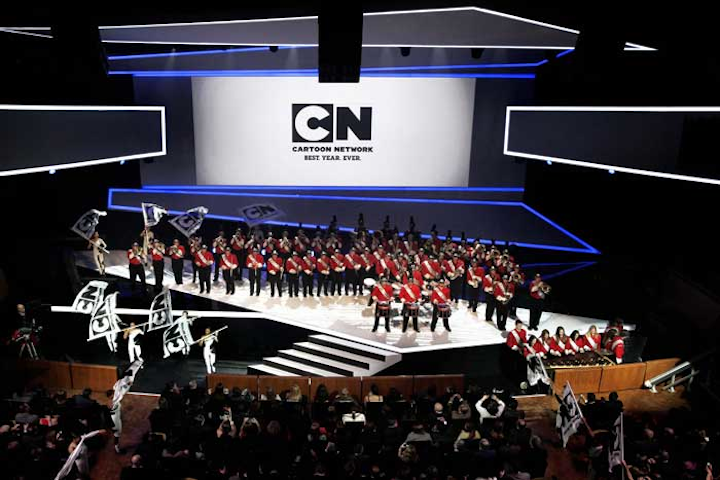 Photo: Nadine Froger Photography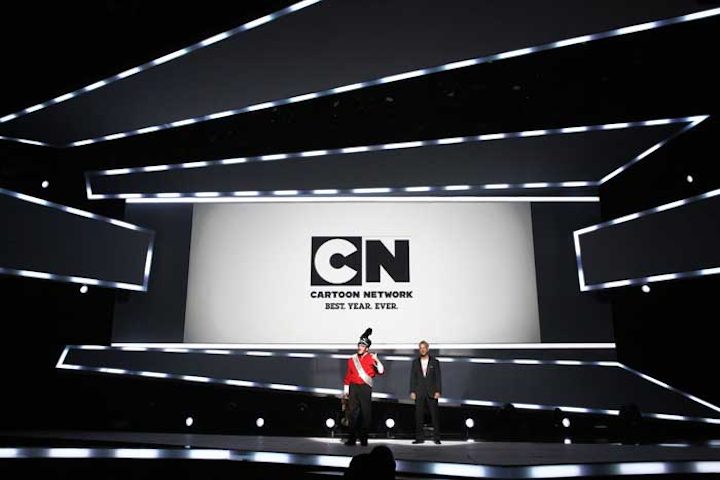 Photo: Nadine Froger Photography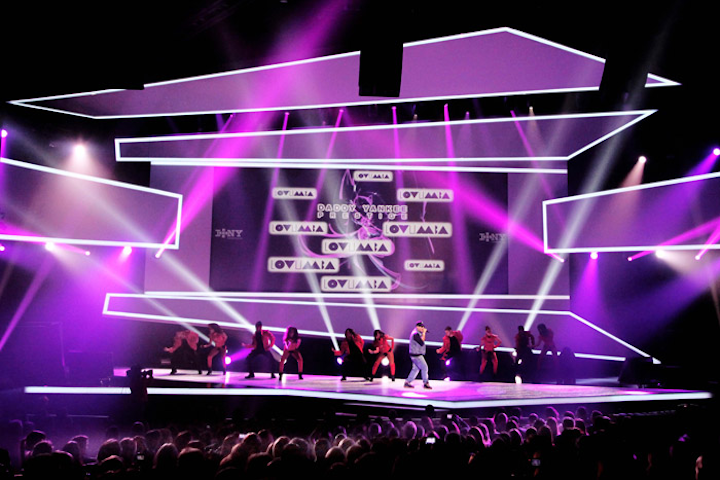 Photo: Nadine Froger Photography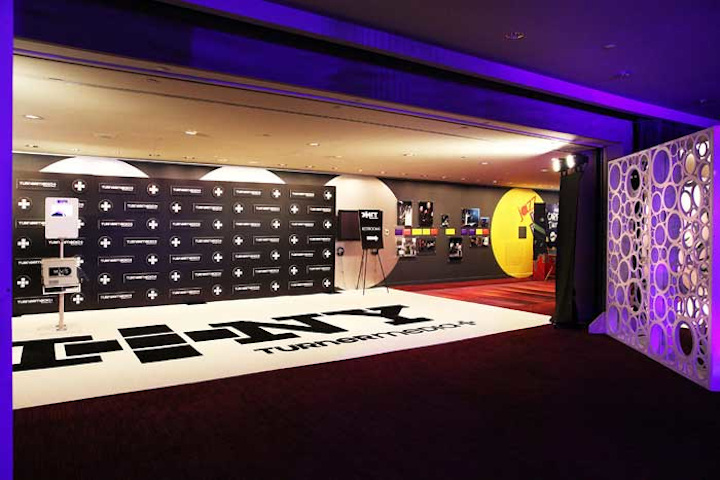 Photo: Nadine Froger Photography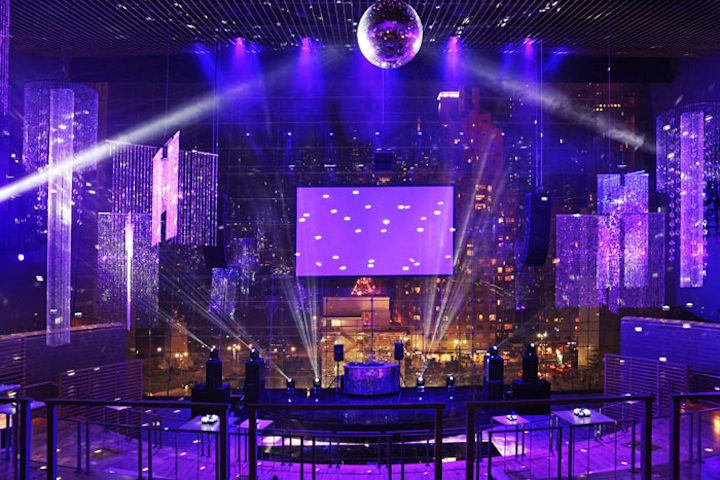 Photo: Nadine Froger Photography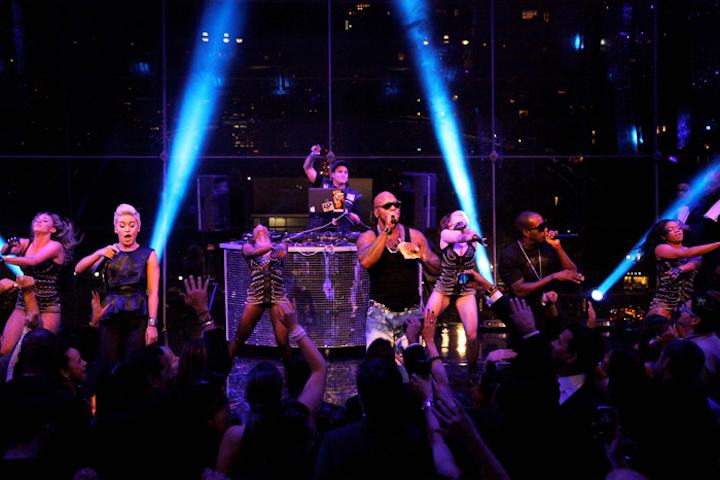 Photo: Nadine Froger Photography
Featured Venues/Suppliers: