Record Attendance Prompts New Layout at Sapphire Now
The tech conference reconfigured its keynote theater and grouped content by industry to provide a better experience for more than 20,000 in-person attendees.
May 16, 2013
An open keynote theater and redesigned show floor are two of the most noticeable changes at this year's Sapphire Now business technology conference. The three-day event, which wraps up today at the Orange County Convention Center, is the largest ever for German software company SAP AG, with more than 20,000 people attending in-person and nearly 80,000 people expected to participate online. SAP vice president for global events Michael Trovalli said the company anticipated that growth, which lead them to reconfigure the show's layout within the one million square feet of the convention center's north and south halls.
"There is nowhere to grow in this building, so we've had to look at how we use space," Trovalli said. "The keynote theater last year with cantilevered doors and risers took up an enormous amount of space." Positioned in one corner of the exhibit hall, this year's keynote theater has about 6,000 chairs facing an 80-foot-wide stage surrounded by six screens, each 20 feet high and nearly 87 feet long. The theater is completely open to the rest of the exhibit hall to "give the perception that we are bringing the SAP ecosystem into the keynotes," Trovalli said.
The concept of openness carried through in the delivery of the keynotes, as each one was broadcast on monitors and in presentation theaters throughout the show floor.
Organizers designed the rest of the hall with a focus on sharing content in a way that would be relevant to attendees. To do this, they created four distinct areas known as forums, which serve as the hub for a specific industry—such as retail, manufacturing, or financial services—each day to create a single destination for attendees to get the information they need. "You don't have to wander," Trovalli said. "We did a heat map basically [from last year's show]. We looked at one industry, and all of the content that was presented over three days, and how many places on the show floor would you have to go to get that. It was all over the place. Now you are in one forum area all day long and you get all that content." Each forum has a presentation stage and smaller meeting areas.
Along with exhibits from nearly 250 partner companies such as Oracle and Microsoft, the remainder of the floor houses six "campuses" grouped by SAP solutions such as cloud, mobile, and analytics. Each space offers a mix of presentation theaters, microforums (small circular seating areas for topical discussions), enclosed meeting rooms, and new "test drive" tables where attendees could try SAP products.
The company has also made changes to the online program, eliminating the need for users to register in order to access the content. "It's pull marketing. We used to want registration to track who you were, but we've let that go," Trovalli said. "We want to get people engaged. Our competitors can watch our content as easily as our customers."
SAP is hosting 10 remote viewing locations, one in Latin America and and one in Europe, plus eight around North America, including a site in Washington for its public sector customers who could not travel to Orlando because of sequestration.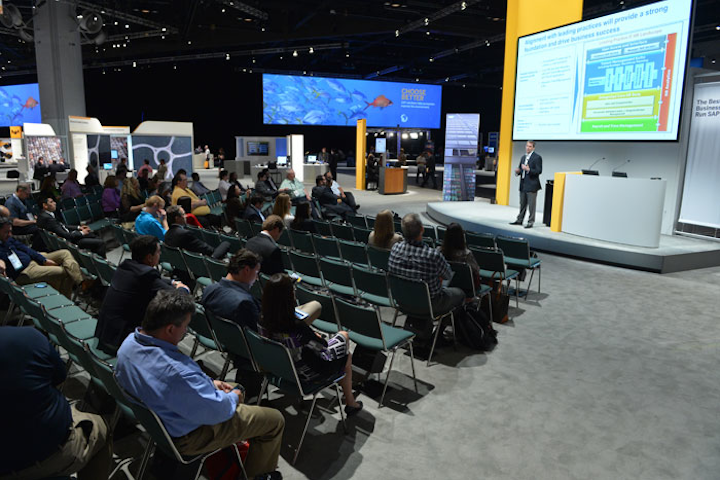 Photo: Courtesy SAP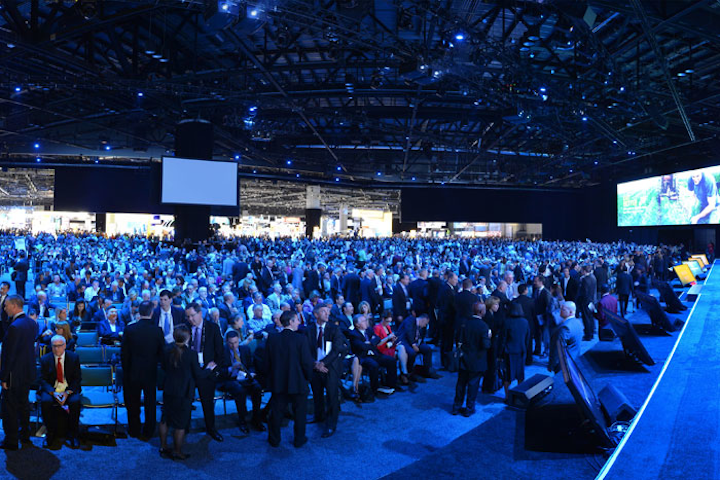 Photo: Courtesy SAP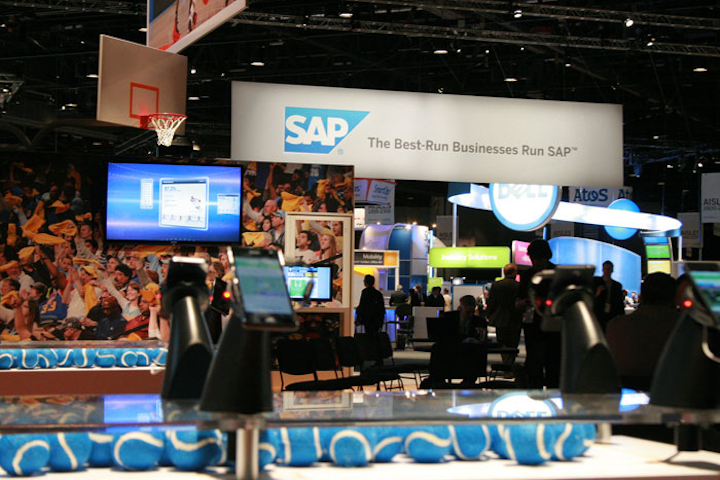 Photo: Malcolm Kimberlin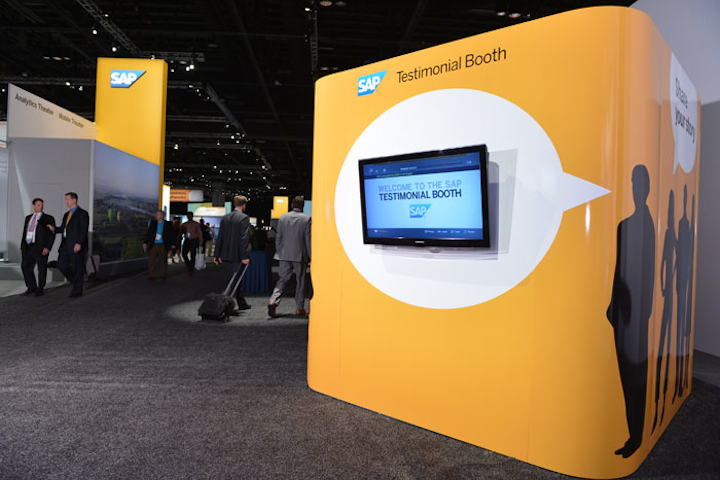 Photo: Courtesy SAP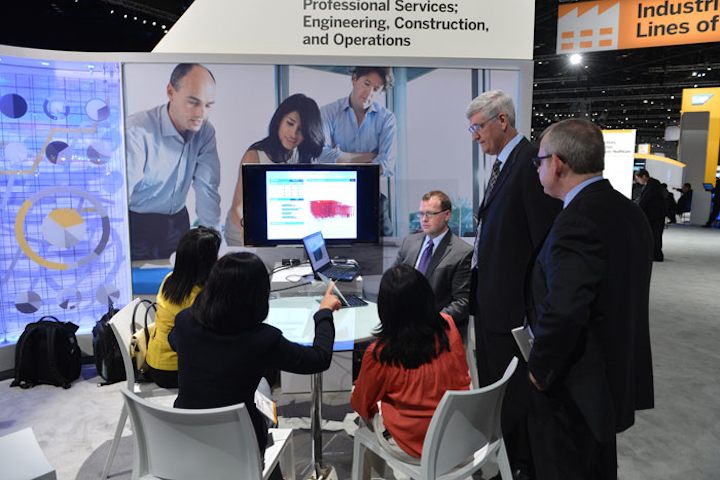 Photo: Courtesy SAP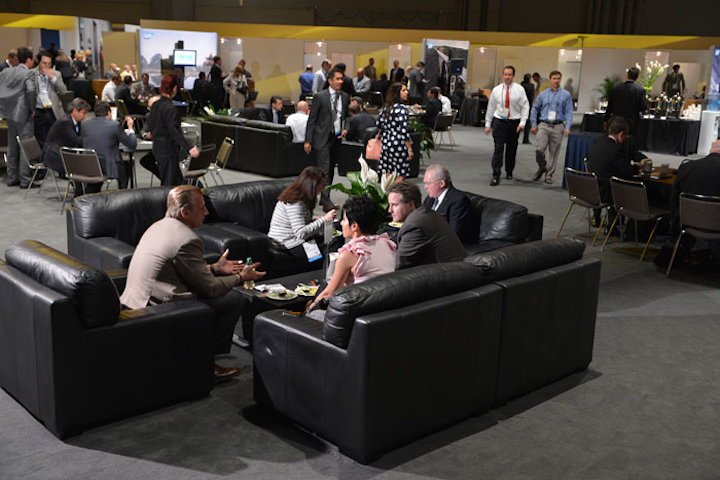 Photo: Courtesy SAP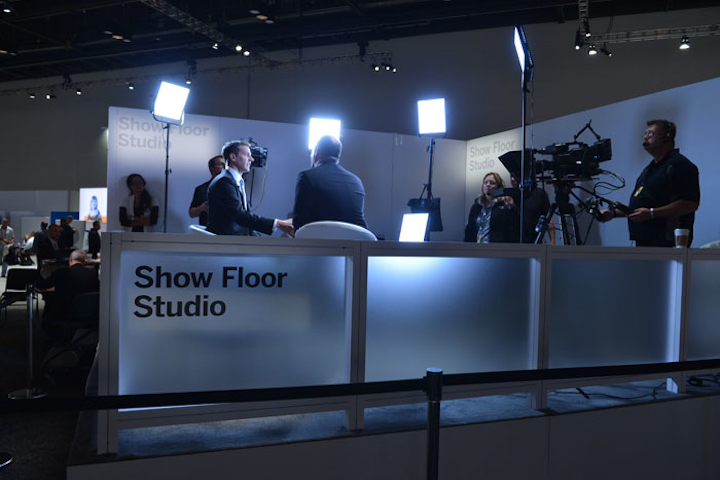 Photo: Courtesy SAP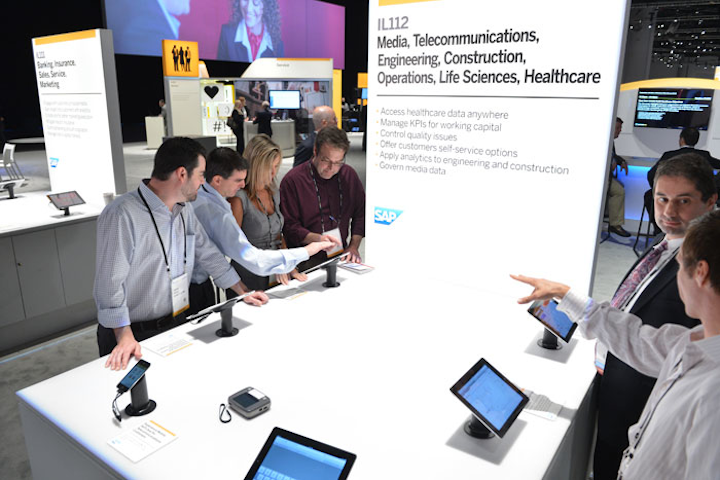 Photo: Courtesy SAP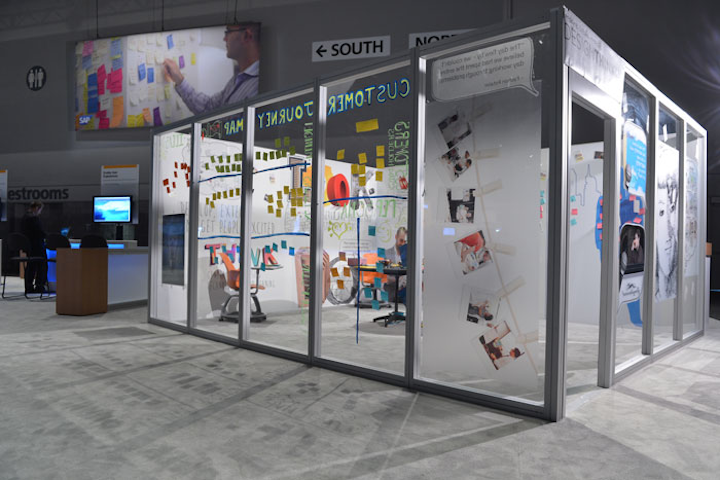 Photo: Courtesy SAP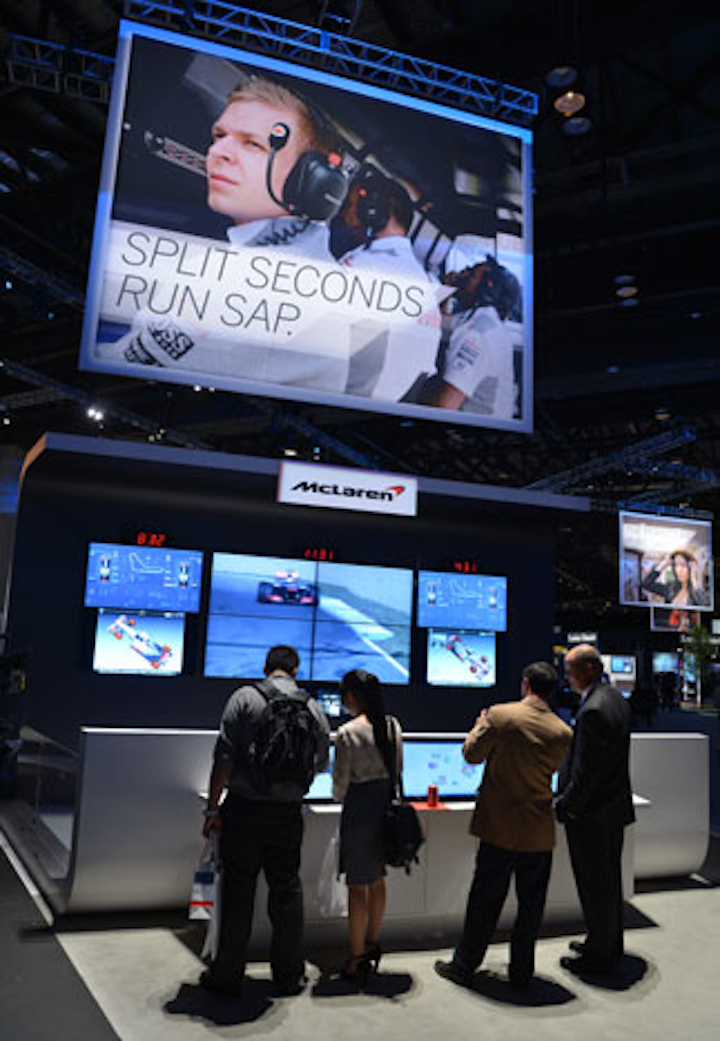 Photo: Courtesy SAP