Inside the Sales Conference That Put a Virtual Jet on Stage
Berkshire Hathaway's HomeServices used a mockup of a G5 jet as part of the large-scale theatrics in its sales conference's stage show.
May 6, 2015
Since Berkshire Hathaway bought Prudential Real Estate two years ago, its annual sales conference has been a dual-branded affair. However, this year for the first time, the event was only under the Berkshire Hathaway HomeServices name. And with the transition came a scale adjustment as well: The event on March 23 and 24 drew more attendees, and was bigger in every way. Especially remarkable was the main entertainment on the program's final night at the Mirage Las Vegas, which took a theatrical turn.
Corporate Magic (which has worked with Prudential for the past 17 years) produced the event, alongside Berkshire Hathaway HomeServices director of conference and meeting services Denise Doyle. Organizers set out to create a custom event that rivaled other large-scale shows for which the city is known.
That gave rise to the two-hour rock 'n' roll-inspired blowout with a "Revolution" theme, where Corporate Magic deployed the largest video surfaces ever produced for a Berkshire Hathaway HomeServices event: two 150-foot screens and a 20-foot circular LED screen center stage that rotated.
The night's big finale was a production with eight principal vocalists, 12 dancers, a live band, four Cirque performances, and special effects. The concert took shape as a center-stage medallion was transformed into the nose of a G5 and the two 150-foot screens became the jet's wings. A DJ—meant to feel like the captain of the plane dubbed Rhythm Air—blasted Macklemore's "Can't Hold Us" as the mock aircraft's crew filled the stage.
The audience danced as the DJ played music mash-ups for each segment, performed by a live band and accompanied by Cirque acts. Segments included visuals and sounds inspired by Carnival in Rio de Janeiro (set to music from Pitbull), the New Year's Eve ball drop in Times Square (during which a retro big band performed jazz music from Tony Bennett), Fashion Week in Paris, the State Fair of Texas in Dallas (with music from Luke Bryan), Motown and its classic muscle cars, and back to Las Vegas where Rhythm Air's captain morphed back into a club DJ.
"What stood out most to me about this year's event is the sheer joy everyone involved in the production experienced, despite some incredibly significant obstacles," said Corporate Magic senior creative director Stephen Dahlem. "The stress [including] having an understudy take over for our lead sound producer [who got food poisoning that morning] was nearly overwhelming. We could have crashed and burned, but instead, everyone rallied together to pull off a truly magical event."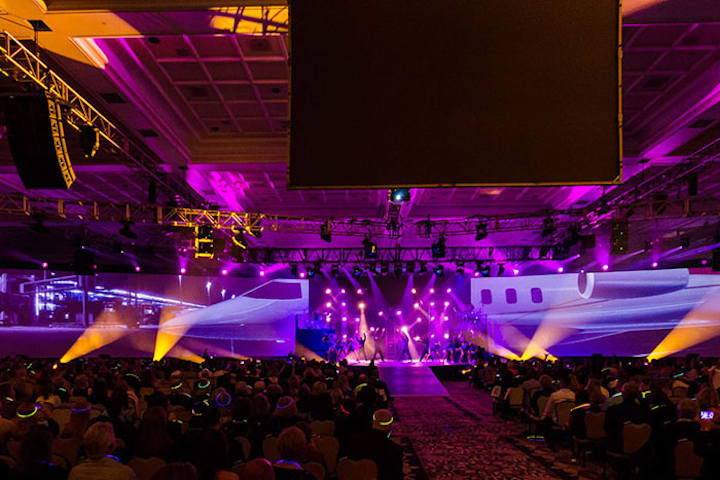 Photo: Sjodin Photography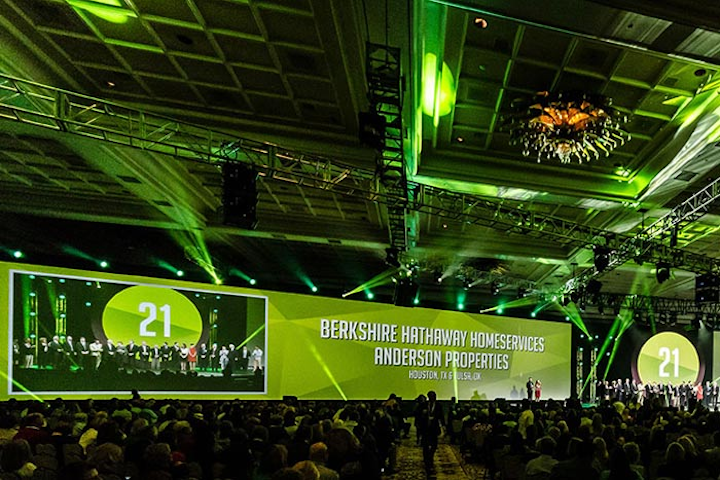 Photo: Sjodin Photography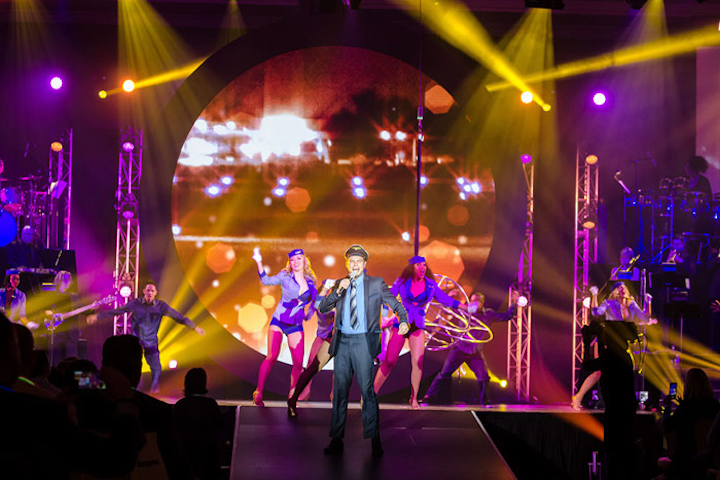 Photo: Sjodin Photography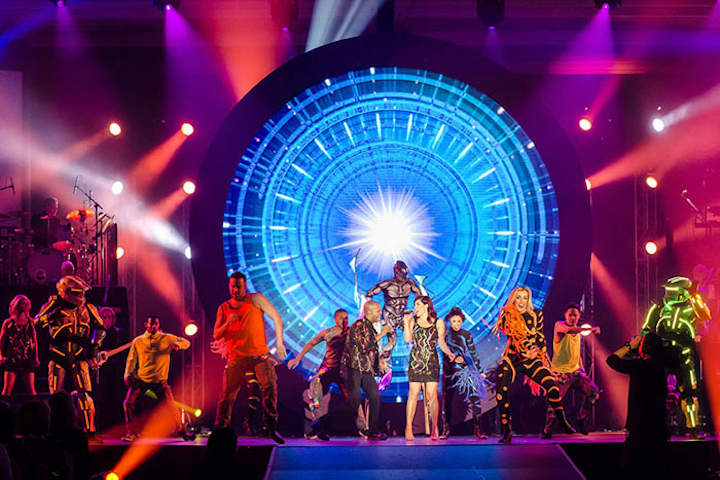 Photo: Sjodin Photography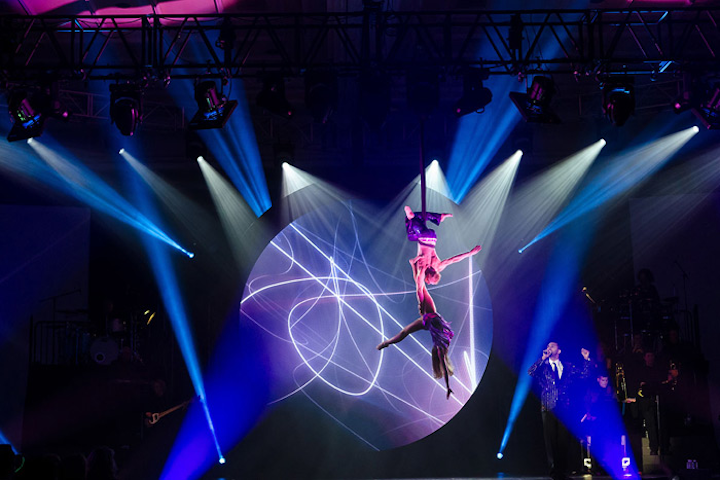 Photo: Sjodin Photography
Featured Venues/Suppliers: