How Washington Ideas Expanded Beyond Big-Name Speakers
The annual gathering added a number of off-site activities, debuted a second venue, and created a premium ticket level.
October 6, 2017
Washington Ideas—organized by The Atlantic in partnership with the Aspen Institute—is known for having a speaker roster stocked with newsmakers as well as leaders in politics and business, and the 2017 version was no exception.
But the draw for this year's record 3,200 attendees wasn't just the likes of Treasury Secretary Steven Mnuchin, documentary filmmaker Ken Burns, SoulCycle C.E.O. Melanie Whelan, or other big names who came to Sidney Harman Hall September 26 and 27. For the first time, the event featured tours and experiences for attendees around the city, which ran even beyond the conference until October 1. Also for the first time, the conference included a second primary location called "Ideas HQ" at Rosa Mexicano.
Additionally, organizers added a premium ticket, called the Patron Pass, which provided attendees with V.I.P. seating, admission to a patrons-only reception that included a panel discussion from The Atlantic's top editors, early access to events, and more. It cost $500, versus the $200 fee for general admission. The conference's sponsorship program also was more robust. than previous years.
"As with everything we're doing at The Atlantic, we're increasing our ambition across platforms—and events is a key component of that," said spokeswoman Sydney Simon. "The ninth-year expansion also served as a precursor to the milestone of year 10, where we plan on building this out even more."
The tours, tastings, and other experiences were designed to provide guests with a taste of Washington beyond politics, she added. "We wanted to incorporate as many different types of businesses as possible across a wide spectrum. We engaged businesses of all types—museums, exercise studios, restaurants, incubators, etc.—that are local to the area," Simon said. "These partners represent a cross-section of what Washington has to offer our audience, and they exposed guests to that in a new way."
Speakers are selected, and secured, by an editorial team that works to identify candidates, book them, and create discussion content. "We look for a diversity of speakers, from Fortune 50 C.E.O.s. to people from all walks of life, so it's a long process of speaking to people. It's never not being worked on," said Rob Hendin, executive producer of AtlanticLive. "We want it to be the embodiment of The Atlantic's journalism, with the people and ideas changing the world, and we want to cover the biggest issues of our time."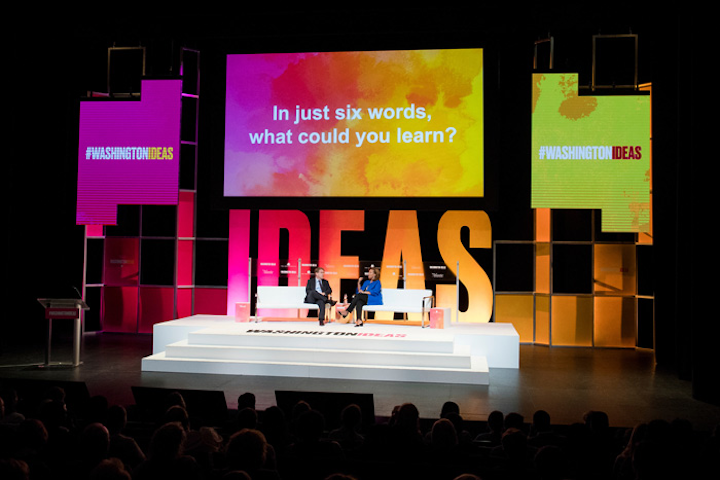 Photo: Kristoffer Tripplaar
Photo: Kristoffer Tripplaar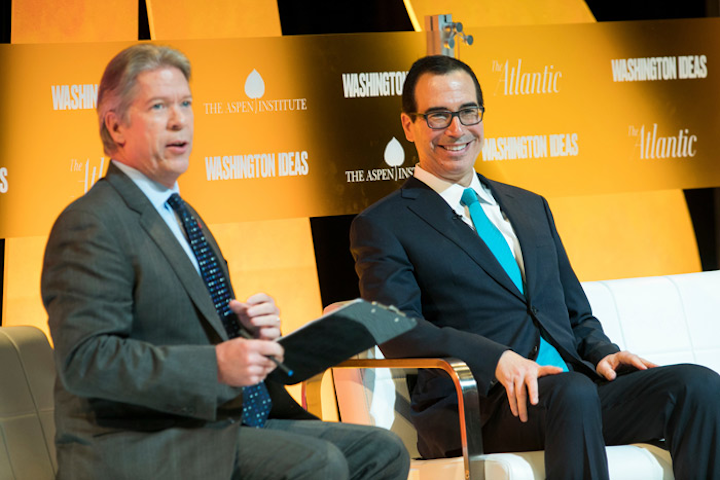 Photo: Kristoffer Tripplaar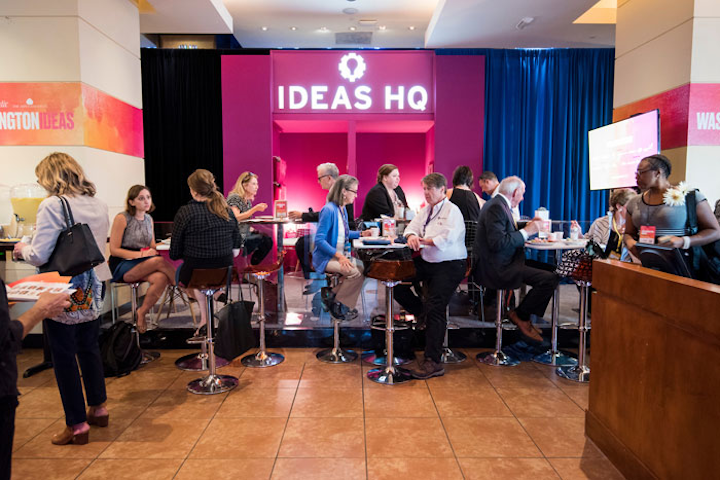 Photo: Kristoffer Tripplaar
Featured Venues/Suppliers: