Preston Bailey to Headline BizBash Live: New York
The celebrity event designer joins a speaker lineup that includes marketing and event pros from American Express, L'Oreal, Goop, and more.
September 18, 2017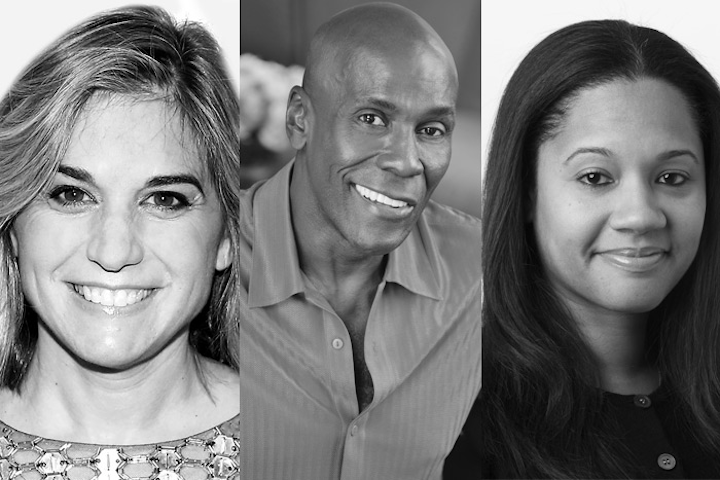 Photos: Brian Ach/Getty Images for Billboard (Deborah Curtis), Courtesy of Speakers (All Others)
Event designer Preston Bailey will speak at BizBash Live: New York, a trade show and education conference for meeting and event planners, on October 25 at the Jacob K. Javits Convention Center.
Bailey, known for his imaginative, ultra lush floral installations for both corporate and social clients, will headline a new component of the show dedicated to weddings. The Wedding Pavilion is a show-within-a-show for wedding planners and will feature education, vendors, entertainment, and tastings. The wedding education track will also include a panel discussion with Lauren Kay, deputy editor of The Knot; Ron Ben-Israel, chef and owner of Ron Ben-Israel Cakes; and Kevin Denton, national mixologist at Pernod Ricard USA.
Separately, the Event Innovation Forum will feature Deborah Curtis, vice president of Global Experiential Marketing and Partnerships at American Express, which was named BizBash's top innovative brand of 2017. Other speakers include Albie Hueston and Kelly Markus of Refinery29 (another one of BizBash's top innovative brands); Colleen Kennedy Cohen, director of events at Goop Inc.; Christian Lachel, executive creative director of BRC Imagination Arts; and Patricia Padilla, former executive director of global events at the United Nations Foundation and now founder and chief executive of 196 Strategies.
Speakers at the Workshop Series are Nicole Halton, director of shows and events at L'Oréal/Matrix; Yoli Chisholm, formerly of Microsoft and now founder and chief marketing officer at SteamRole.com; Alex Plaxen, president and founder of Little Bird Told Media, and the co-founders of Tinsel Experiential Design.
Featured Venues/Suppliers: