See How Netflix Recreated a Meme-Spawning Scene From 'Bird Box'
A special screening event for the post-apocalyptic film featured mannequins wearing blindfolds to recreate a crucial scene.
January 4, 2019
Since Netflix released its original film Bird Box last month, the post-apocalyptic thriller has turned into a pop culture phenomenon. 
The film, starring Sandra Bullock and directed by Susanne Bier (and based on Josh Malerman's 2014 novel of the same name) revolves around a mysterious, unseen entity that forces people who look directly at it to commit suicide. Characters have to wear blindfolds outside to survive—a concept that has spawned numerous Twitter memes and a viral Bird Box challenge that Netflix recently denounced.
Ahead of the film's release, Netflix held a screening in New York at Lincoln Center's Alice Tully Hall in December, followed by an after-party at Loeb Boathouse in Central Park with the cast in attendance. As entertainment for the event, mannequins were used to recreate an intense scene from the film in Central Park's lake. The mannequins wearing blindfolds in a rowboat were inspired by scenes in which Bullock's character Malorie has to row her two children blindfolded down a dangerous river, in hopes of finding a potential safe haven.
The screening event also showcased a step-and-repeat inspired by a safe house that serves as the setting for the majority of the film. The event was produced and designed by Benarroch Productions.
Correction: An earlier version of this story incorrectly stated that actors had recreated the lake scene. Mannequins were used for the performance.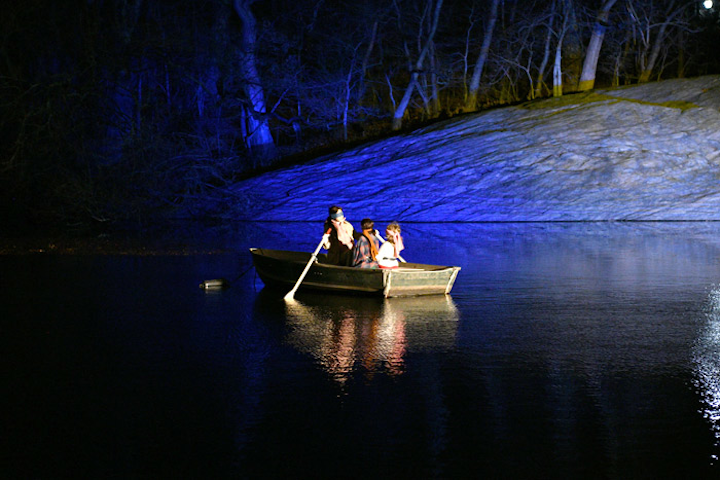 Photo: Bryan Bedder/Getty Images for Netflix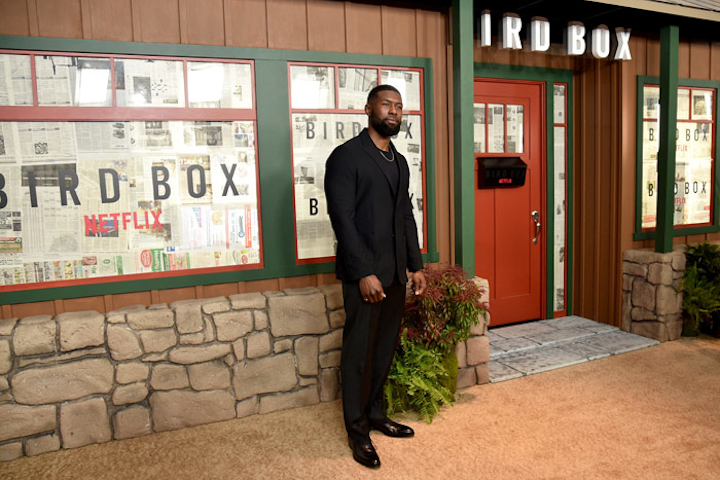 Photo: Bryan Bedder/Getty Images for Netflix
Featured Venues/Suppliers: