4 Tips for Picking the Best Hashtag for an Event
February 21, 2013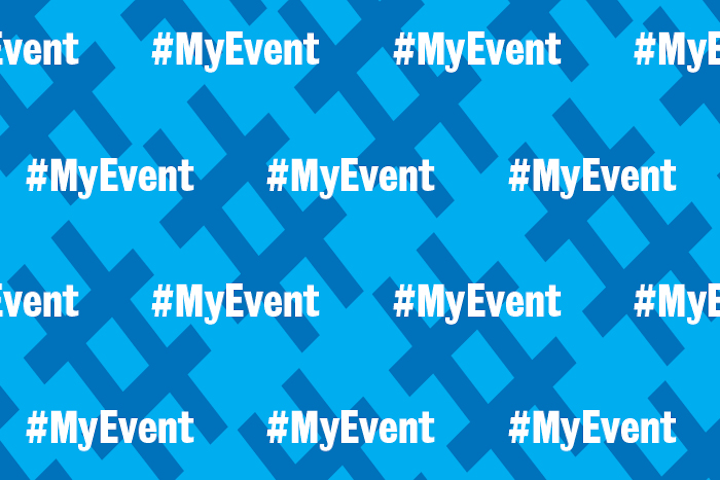 Illustration: Carolyn Curtis/BizBash
There's a science to selecting an event hashtag for the maximum Twitter impact. Here are four tips to help you get it just right.
1. Don't limit it to a short shelf life
"A hashtag with a year indicator on it typically loses traction after the event because people see it as a temporary community," says Building Blocks Media's Elizabeth Glau. "Some organizations have success using the same hashtag for their community year-round and for all events."
2. Keep it brief
Remember that hashtags are designed to fit neatly within a 140-character field along with a message, a Twitter handle or a few, and maybe even a link or location. Plus, usable characters diminish even further when messages are retweeted and shared. Don't hog all the real estate with an unnecessarily long tag.
3. Decide if your event even needs its own tag
If your group or brand already has its own hashtag, spend some time thinking about whether your event needs its own, too, or if that would simply muddy the waters. "If the group doesn't have a lot of traction, you don't necessarily need two hashtags," says Seven Degrees Communications president Jessica Levin. "Likewise, I advise against multiple event hashtags unless you have a real reason."
4. Do your research
Before you choose and promote a tag, check to make sure it's not already in use. And then try to make your own original and distinguishable. "I have seen many hashtags get accidentally hijacked by similar organizations and your message gets lost," Levin says. "Finding balance between length and originality is key. You also want something memorable so that people don't use the wrong tag."
Of course, some guests will go rogue and ignore your tag altogether—but these four basic concepts should give you the best chance at managing the message.
Featured Venues/Suppliers: