What Millennials Want From Your Event
Find out how to create an event that appeals to this ascendent generation.
July 25, 2013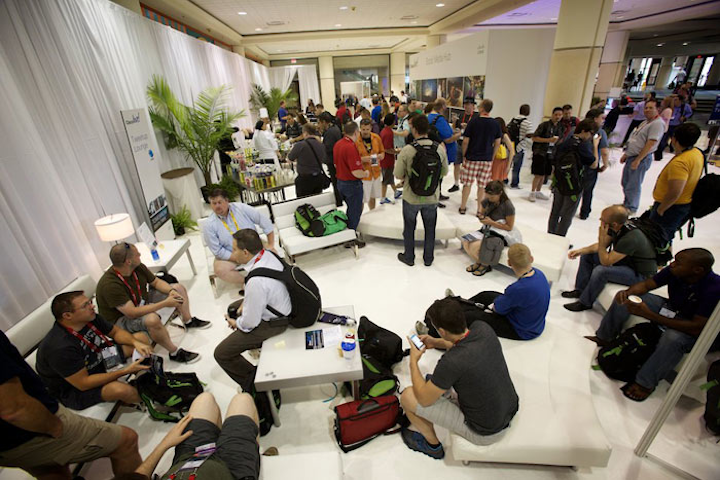 Photo: Courtesy of Cisco
Savvy planners understand their audiences. Chances are, at most events, a good portion of the audience is Millennials, the generation of people roughly between the ages of 18 and 33. According to Time magazine, this demographic now includes about 80 million people in the United States with a purchasing power of $170 billion.
FreemanXP, the experience marketing division of Freeman, works with clients such as the New York Auto Show, Comic-Con, Cisco, and Microsoft to develop strategies and experiences to engage people at events. The organization has combined its firsthand knowledge with existing research to develop a profile of Millennials and suggestions on how to create events they will want to attend. FreemanXP president Chris Cavanaugh shares some of the insights.
1. Maximize technology
Finding: "People tend to think of [Millennials] as tech-savvy. That's not actually the case. They are actually technology-dependent. They expect technology to be at the center of everything they do. They expect it to be seamless, easy to access, always on, always available. There was no 'before the Internet' for this generation," Cavanaugh says.
Impact: Events need to offer Wi-Fi with an appropriate bandwidth to handle the load, multiple recharging stations, digital wayfinding services, social media walls, and second-screen technology so attendees can access and interact with presentations on their smart devices.
2. Create real and virtual interactivity
Finding: Millennials expect to interact with each other and with content, both at face-to-face events and through virtual platforms.
Impact: "When we are developing an event strategy, we are looking at the whole year and looking at events as pulses when people come together physically, [and we look at how] through virtual platforms, the presence and the audience can be expanded upon," Cavanaugh says. "You can reach more people if you are providing content and connectivity and interaction and real learning with these very robust virtual destinations. At conferences, we are redesigning the show floor for many of our clients to create these intersections where people can connect. We are shortening the sessions. We are giving them more time to network. We are asking them to create content."
3. Incorporate games
Finding: Learning through play is acceptable and enjoyable for Millennials. They are predisposed to pick up technology and interact with it.
Impact: "This gives our clients the ability to brand things and create other sources of revenue by creating gaming platforms," Cavanaugh says. "You can develop content through a game that both delivers messages and makes the interaction more interesting and fun for the attendees."
4. Maximize group dynamics
Finding: Millennials are highly social, highly engaged, and fairly optimistic. They want to connect face-to-face with others around common interests, products, causes, and concerns. They see older generations as people from whom they can learn.
Impact: "It's becoming harder to reach audiences and Millennials, and it all continues to fracture with traditional marketing. So we feel like face-to-face becomes more relevant. It's highly focused. The audiences that come to an event spend a high degree of time, and if you do it right are highly engaged with your message. Events, in conjunction with digital, become a really strong one-two punch for marketers even more so than before," Cavanaugh says. "And we try to create interactions between Millennials and baby boomers because they look very favorably upon that."
5. Minimize cost
Finding: "This particular generation is pretty cost-conscious," Cavanaugh says. "They may not have the money to attend all the events they want to attend. They are highly participatory and they like to travel, so they parse out their dollars very carefully."
Impact: To minimize the effect of cost as a barrier to participation, planners may want to offer discounts, scholarships, social media contests, or virtual experiences that encourage Millennials to attend in person in the future.
6. Focus on sustainability
Finding: "This generation is serious about waste and the environment," Cavanaugh says. "They truly believe the decisions they make, even if they are small decisions, can have an impact. And they make decisions very deliberately based on both an organization's corporate social responsibility strategy and how its events tie to that C.S.R. They can be extremely loyal but they are also very discerning."
Impact: Look at your entire event plan and find ways to weave your organization's corporate social responsibility strategy into the messaging and ways to make the event itself more sustainable. (Check out these tips.)
Featured Venues/Suppliers: